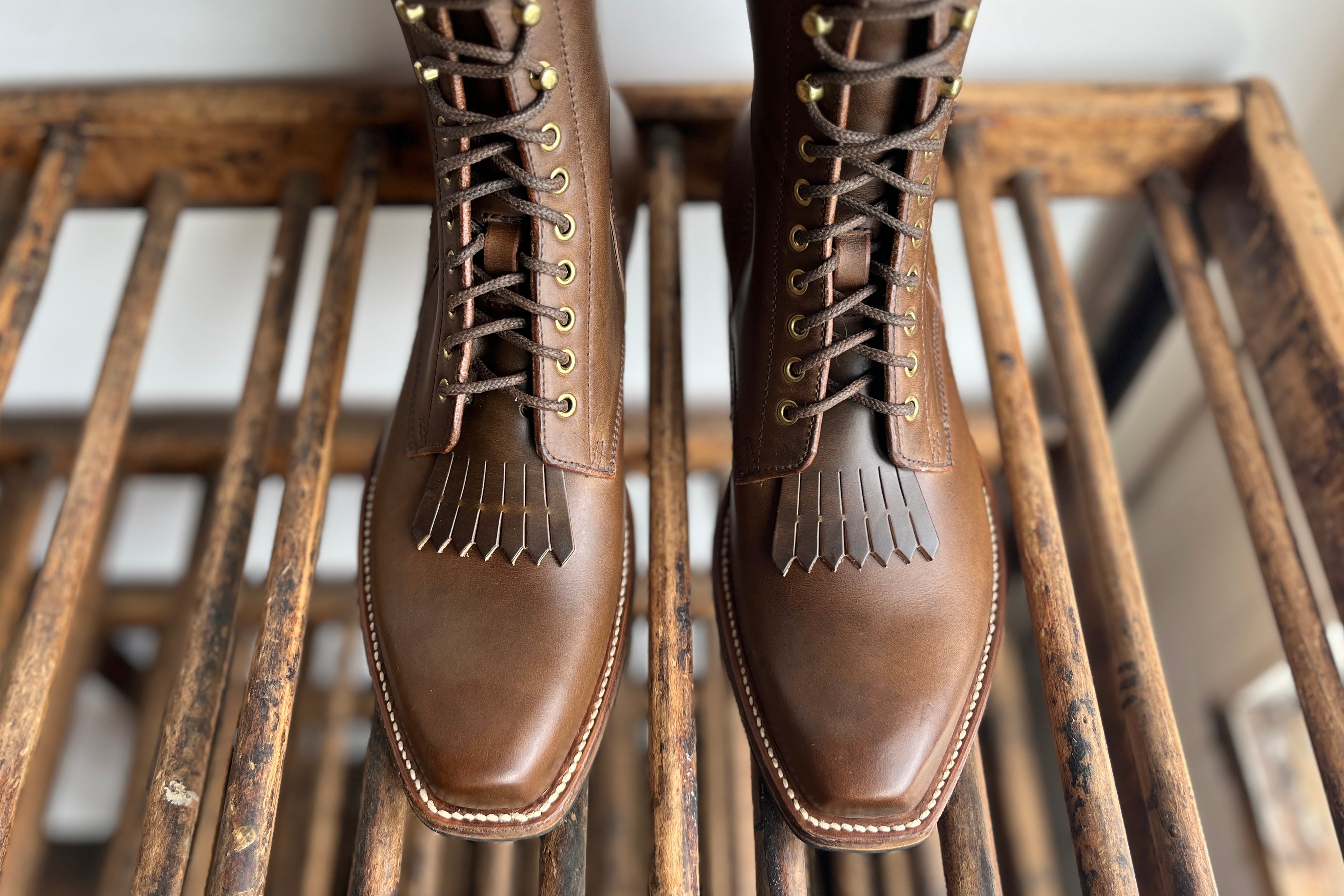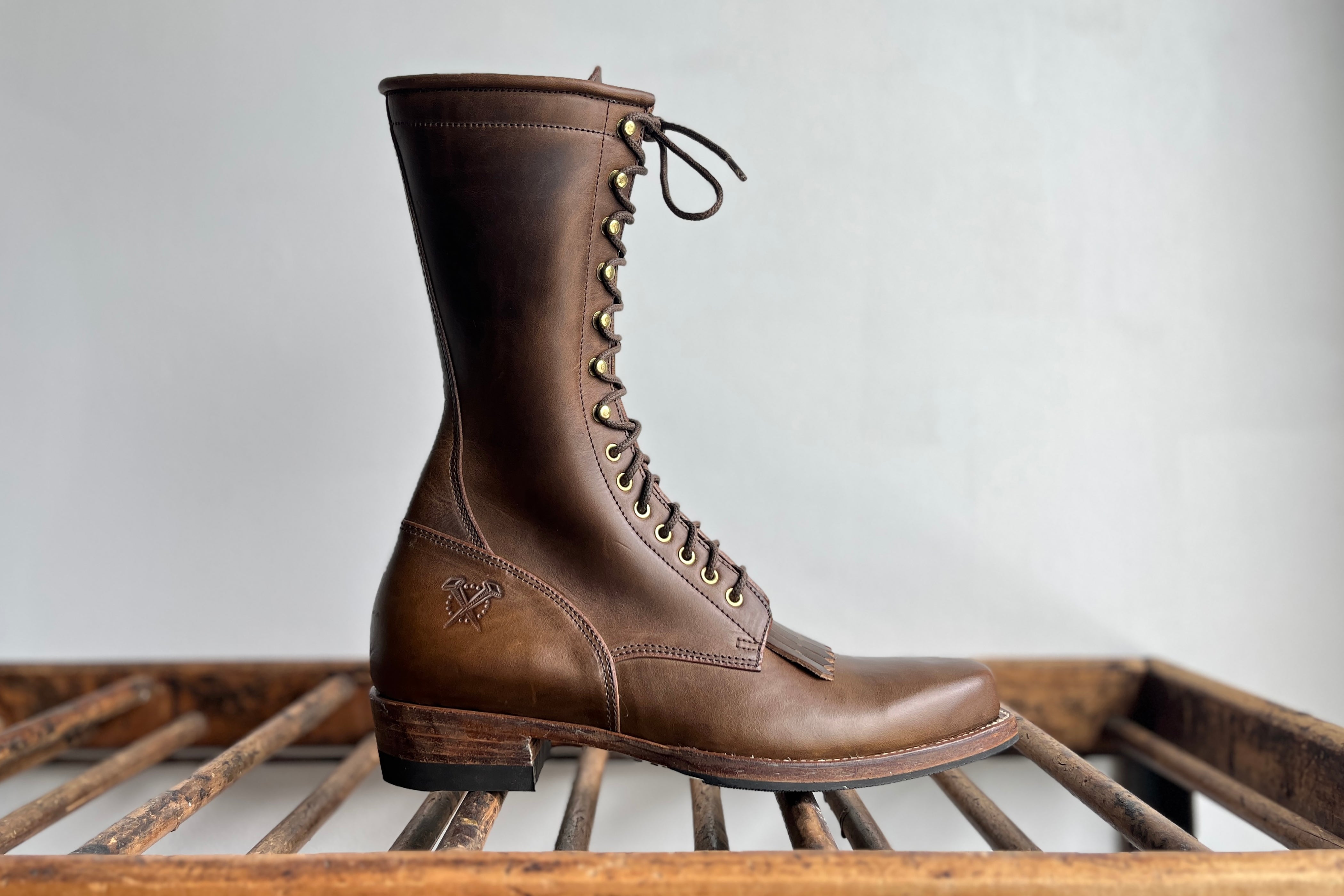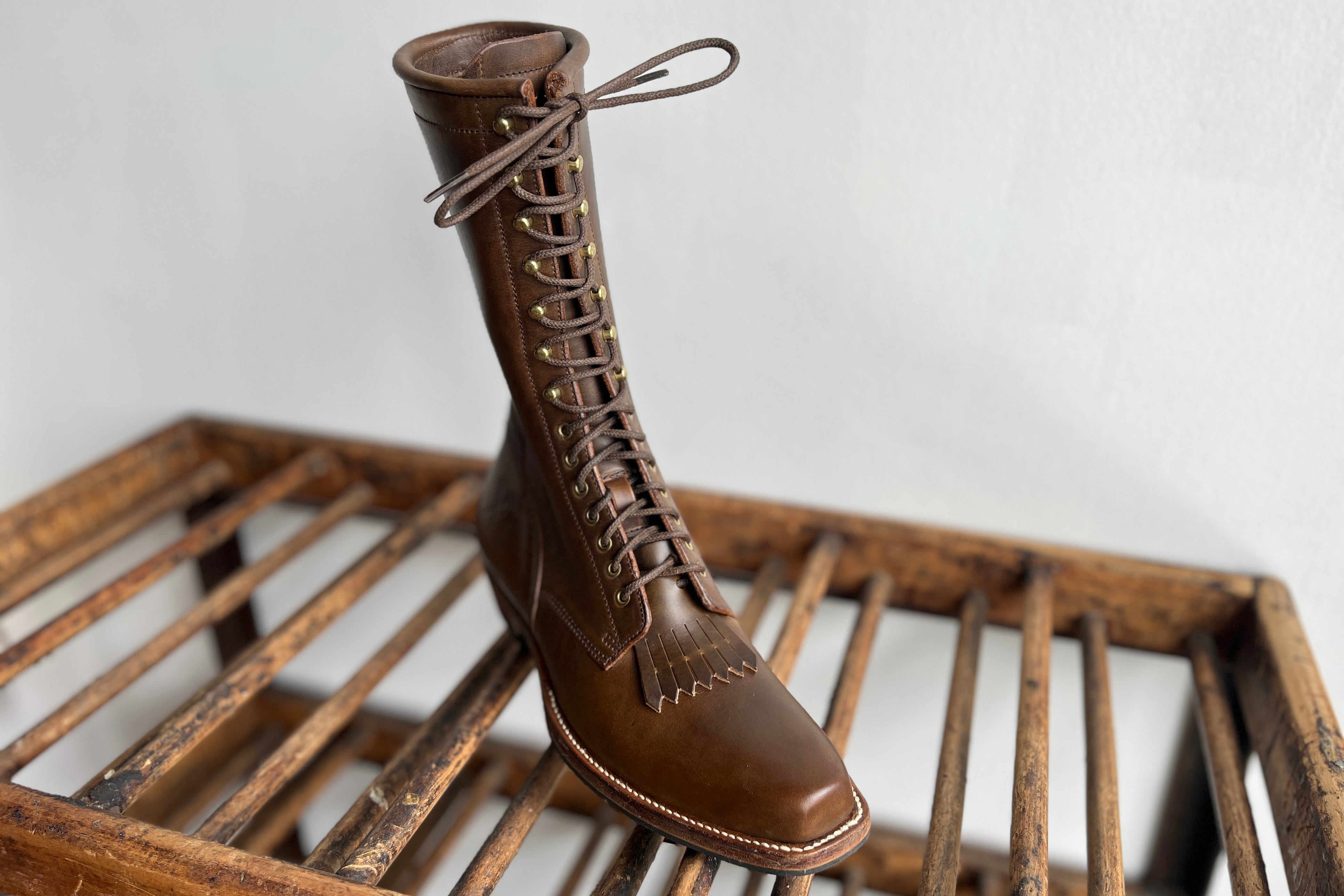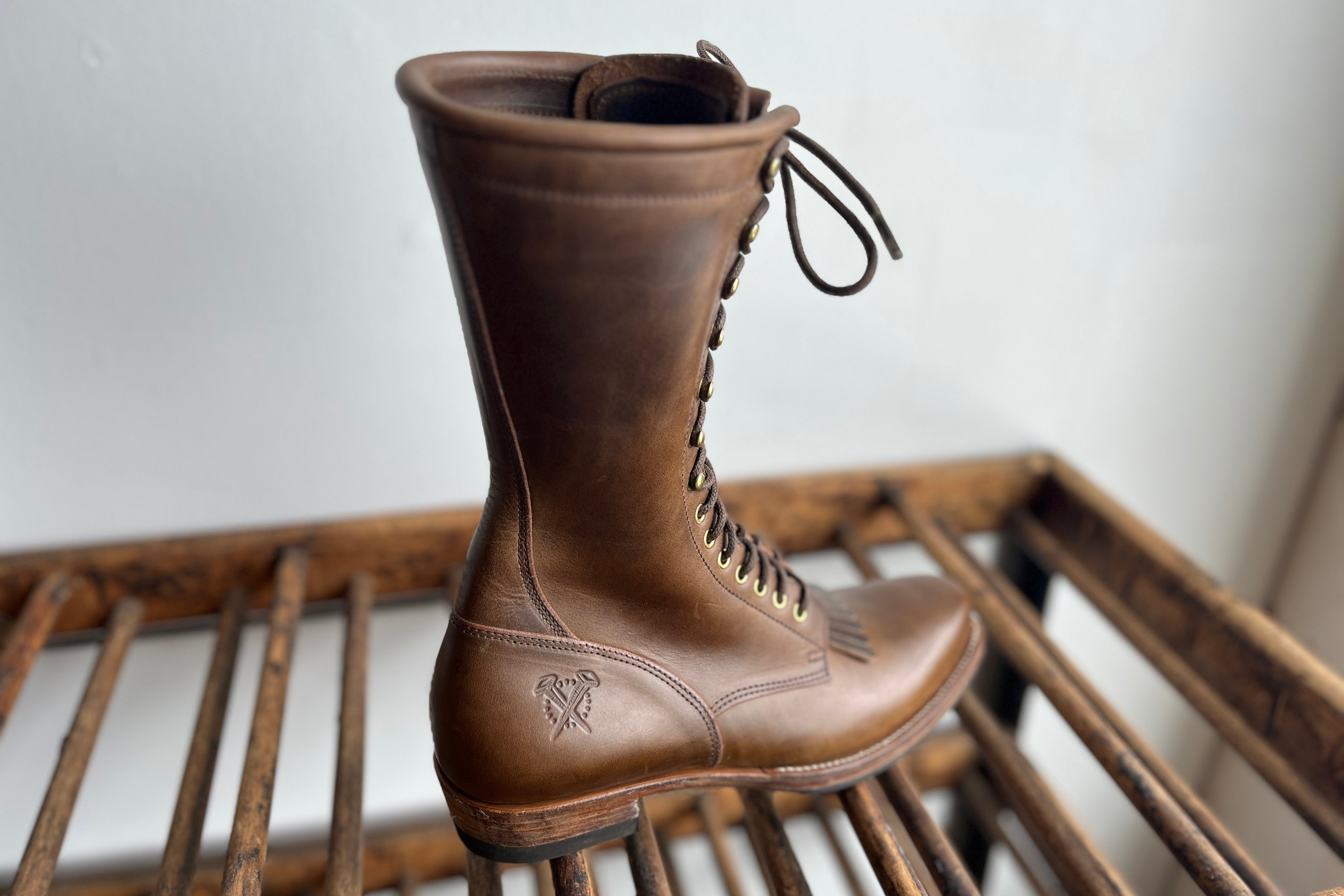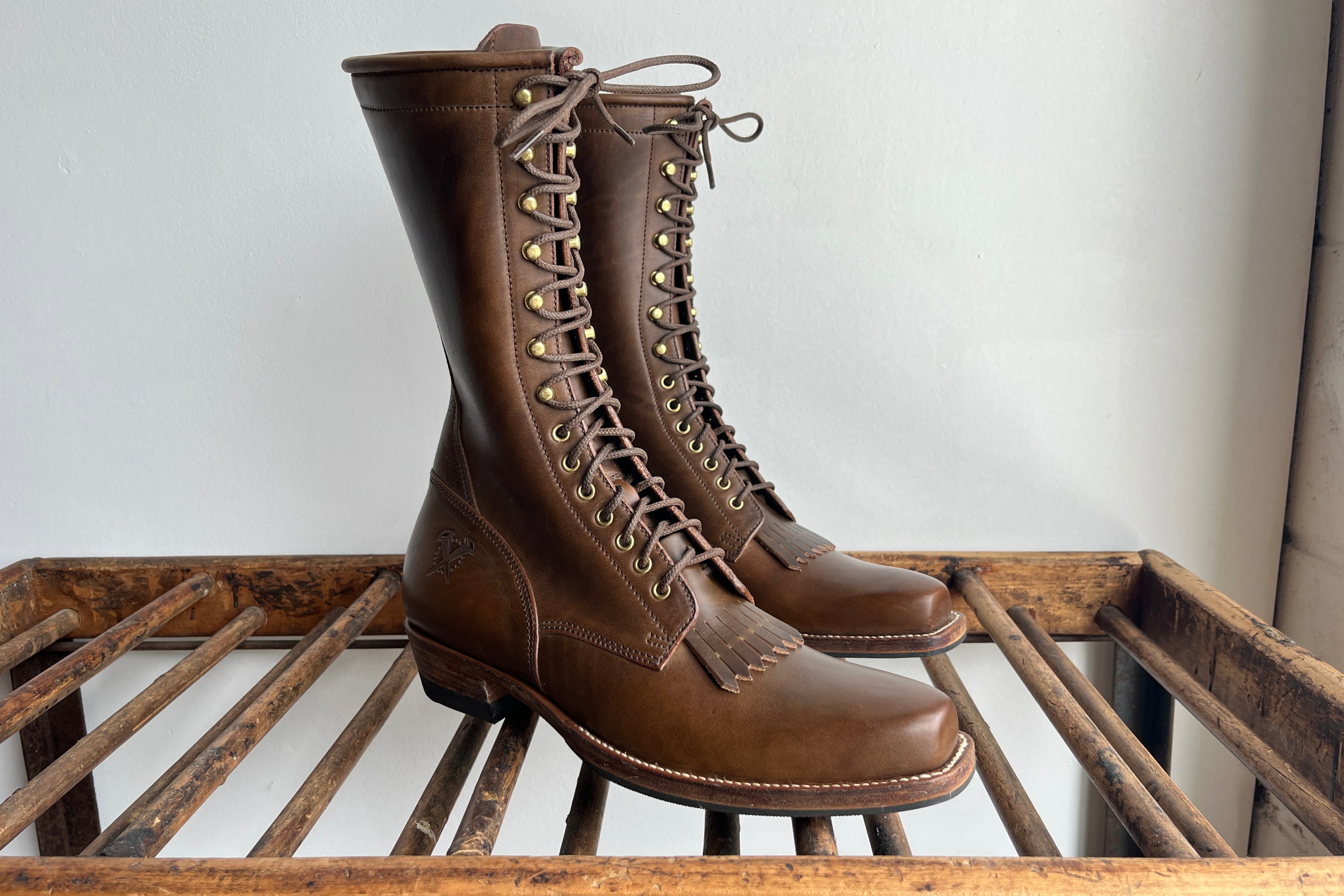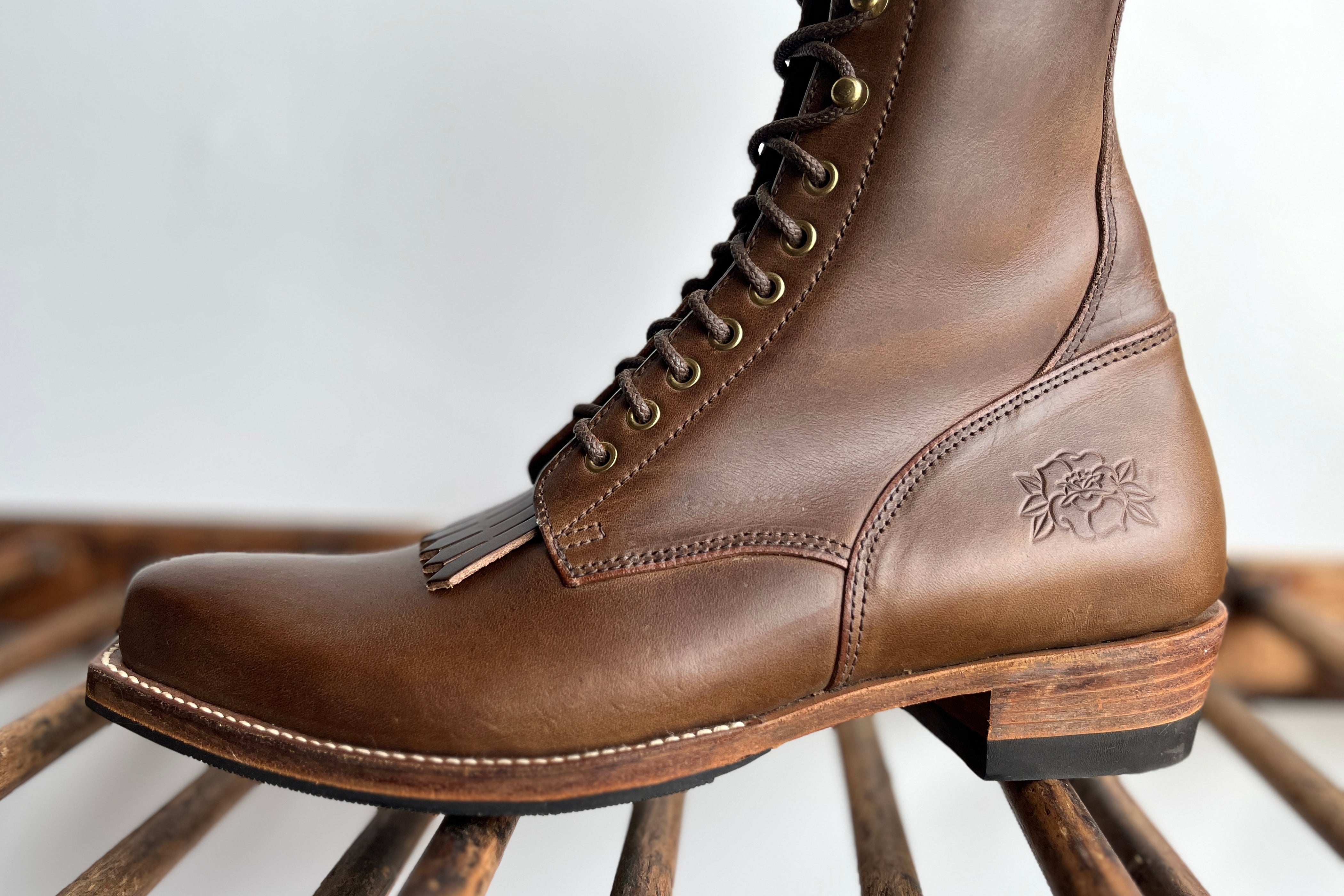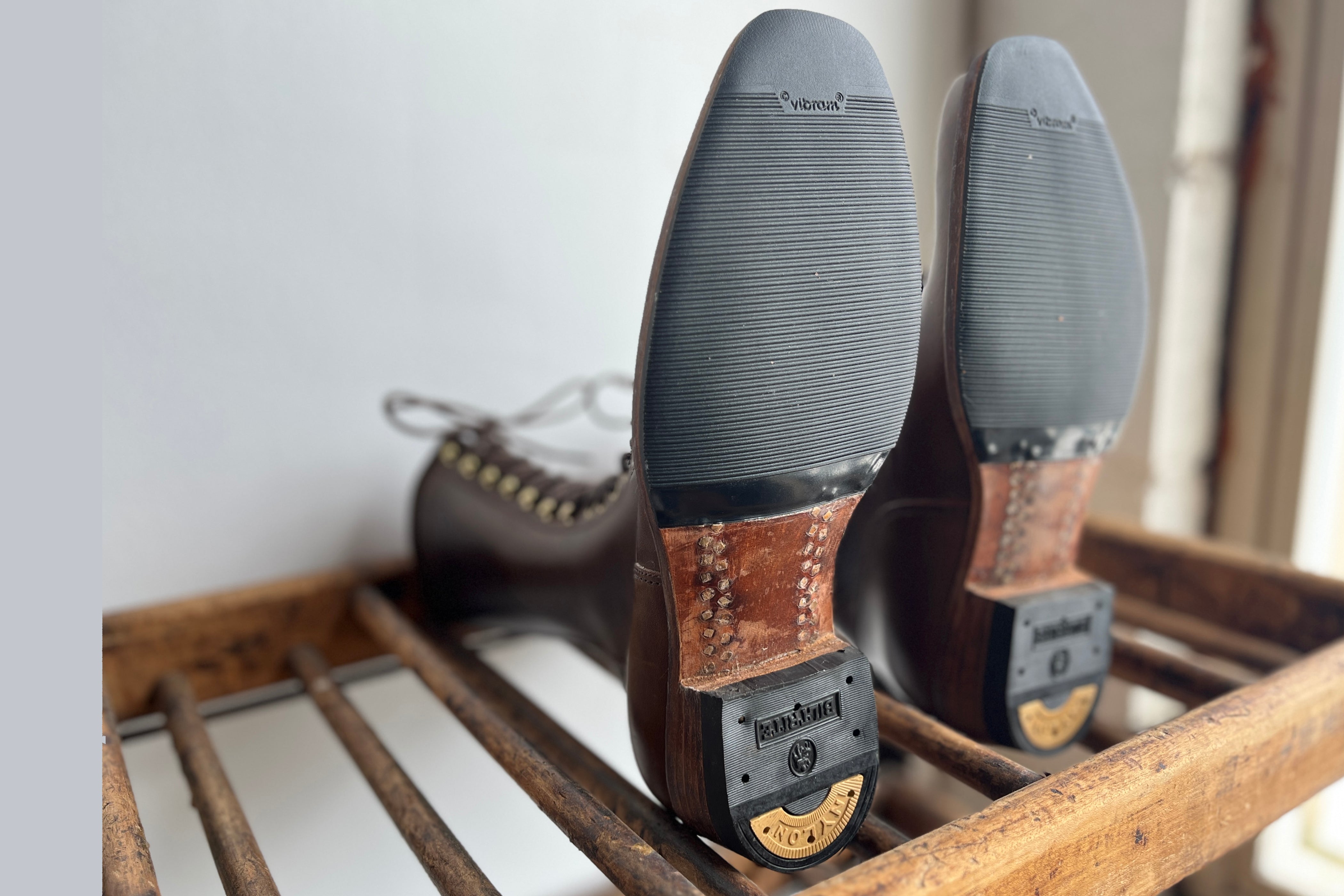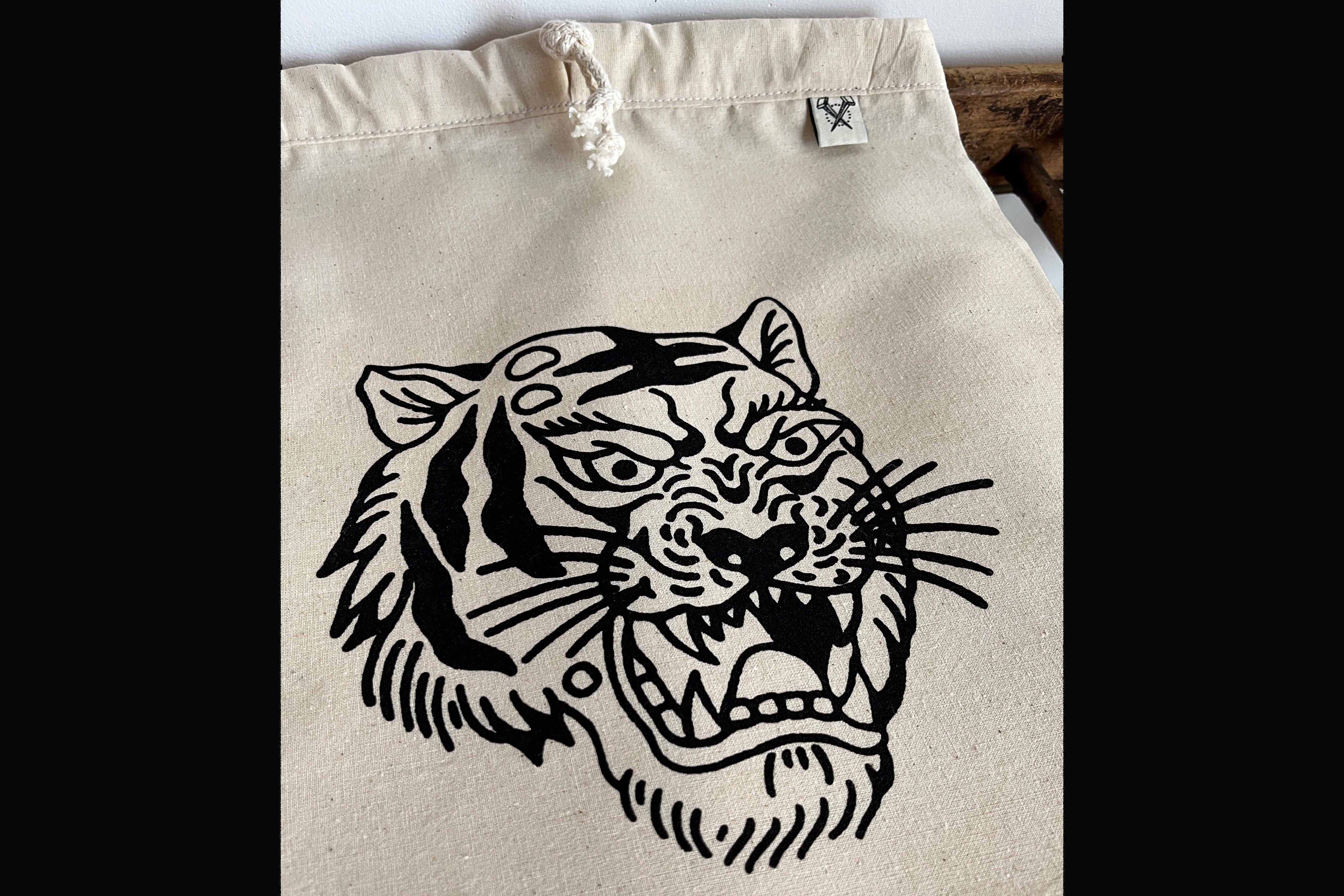 These 10" tall Ropers are not only the tallest pair of boots we've ever 'crafted (by far), but are truly truly ONE OF A KIND.
They're prototypes we 'crafted back in late 2017 - one of only two pairs of square toed boots to ever be crafted in our shop. We decided to go in a different direction with the production run, so these sat pretty... on a shelf... never to see the light of day... until today. 
They're brand brand new and have never been worn. 
If this special pair of one-offs speak to you, I'll cover the cost to ship wherever in the world you hang your hat. 
The "Roper" boot is an age old classic, with roots firmly planted in cowboy culture. But a specific design ("Lacers") made infamous by "Justin Boots" had cross over success when they refined the basic cowboy boot silhouette & incorporated laces - not diminishing the hardiness or high-quality craftsmanship that you'd expect in a cowboy boot, but offering more style and versatility to those looking for something a little less utilitarian and a little more fashion focused. There are many different takes on the Roper out there and this is ours. Hope you think it's a special as we do. 


1940-00-02 Roper Boot Features:
8 US Women's B (Standard). If you have concerns about sizing - I'm happy to refer to measurements you have with us on file, to ensure you're a perfect match. If you're new to us, please consult our Fit Form HERE. 
COLOR: 

 

Horween Leather Company's: 5/6 oz DARK OLIVE Chromexcel cowhide. Depending on how the light hits it, it can appear green, gold or brown and ages beautifully over time. 
HAND-WELTED: These boots, like all our boots, were welted (J. Rendenbach welting) by hand. This is the most time intensive, yet durable and long lasting method of sole construction.  
SOLE/ HEEL: Full-leather soles, midsoles, and heel stacks are from the world renowned

 

J. Rendenbach Leather Tannery. Protective low-profile Vibram rubber half soles & really cool discontinued Biltrite "Nylon" half heels. 
EMBOSSED ARTWORK: The outside right heel/ counter is stamped with our logo, while the outside left is stamped with a simple rose. This is the very first stamp we commissioned, when we transitioned from hand-etching to custom embossing/ stamping back in '17. 
KILTIES (fringed bits): Are simply laced in, and can be removed or added depending on whether they suit your fancy from one day to the next. 
This pair is without a serial number as our prototypes often were.  
Each pair of shoes and boots that leaves this shop is accompanied by an in-house crafted logo'd dust bag and polishing cloth.
We build to last a literal lifetime - these boots are re-sole and re-heelable.  
Thanks for being a part of our story.
If you have any questions or concerns please
contact us
and we'll do our best to get back ASAP.