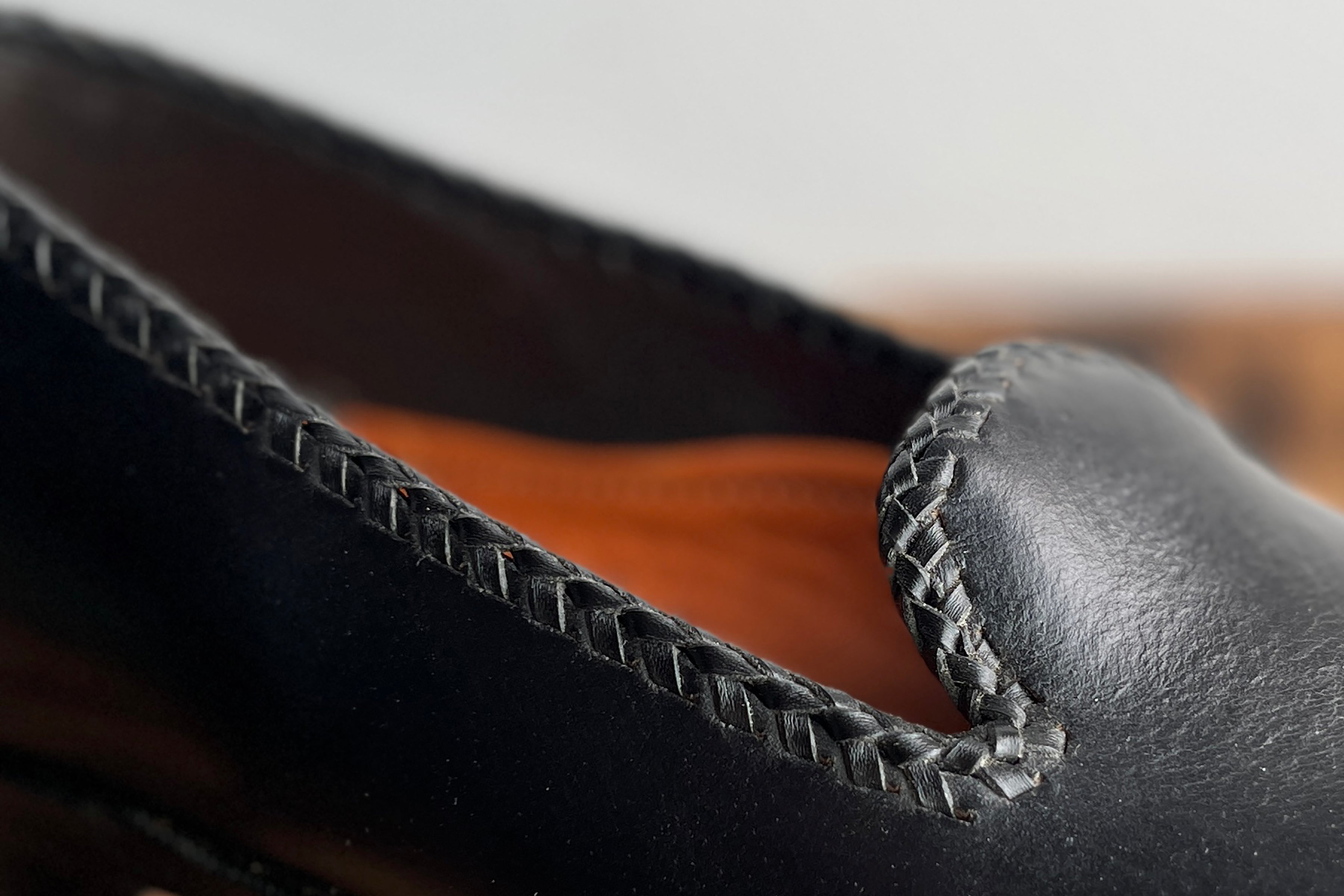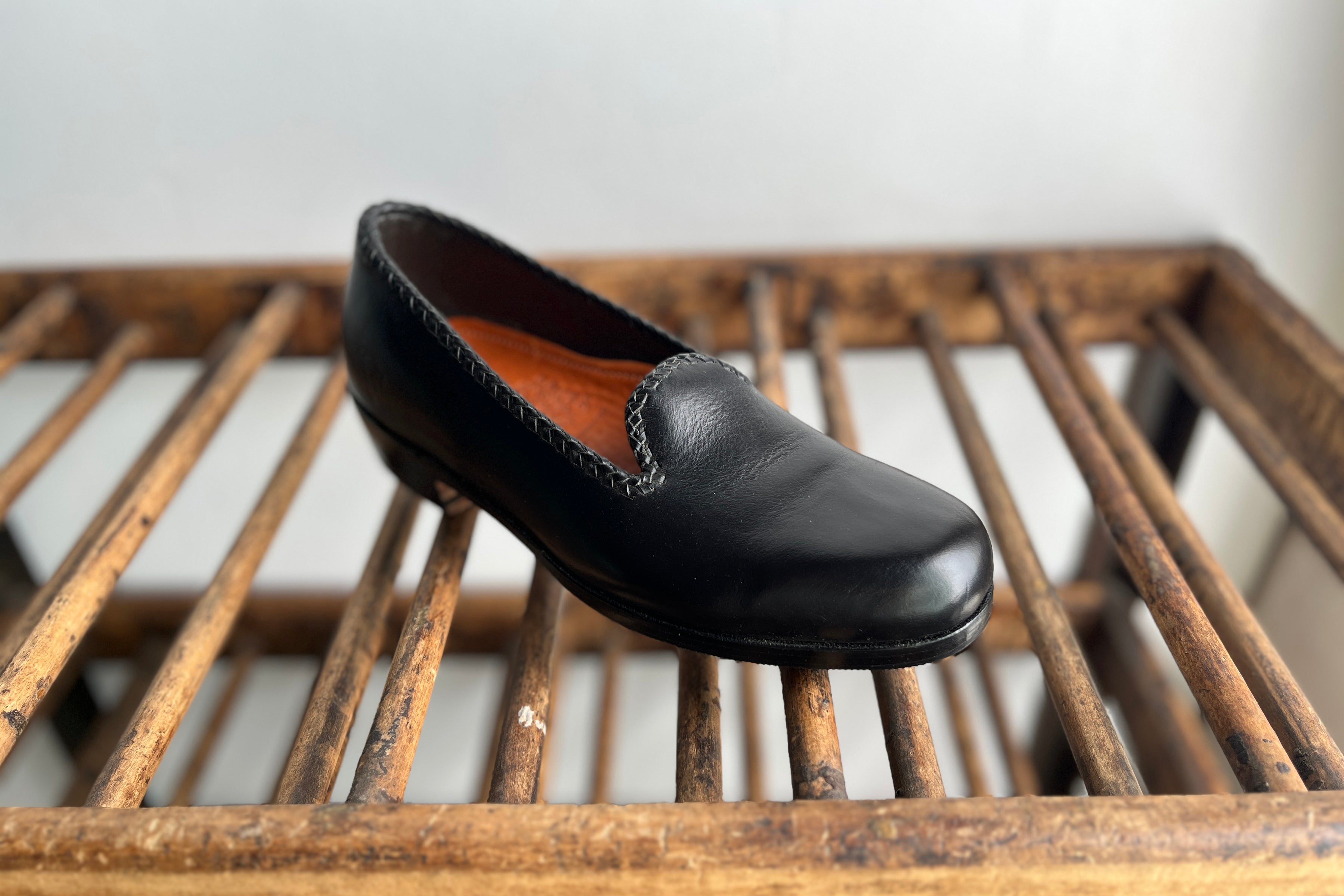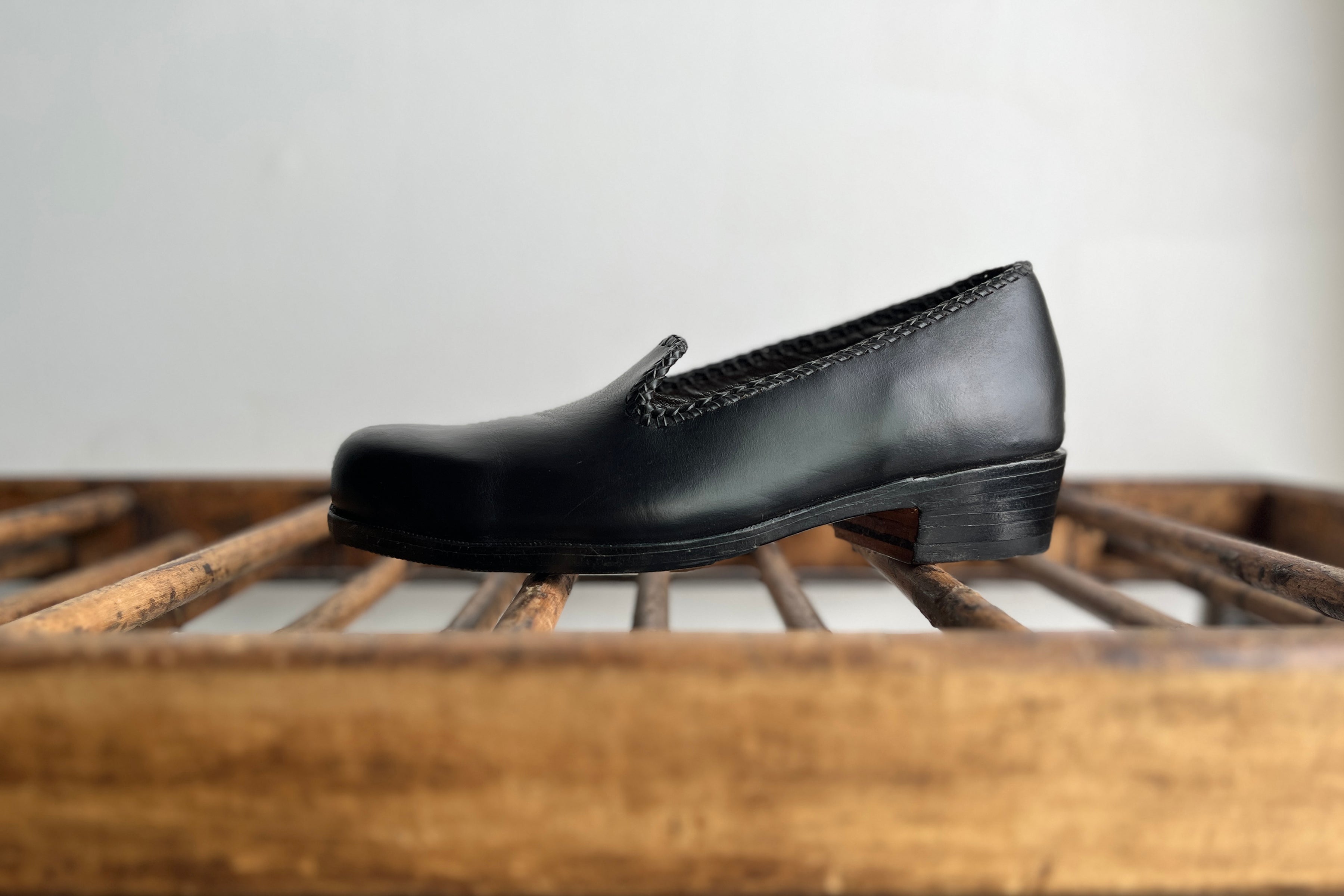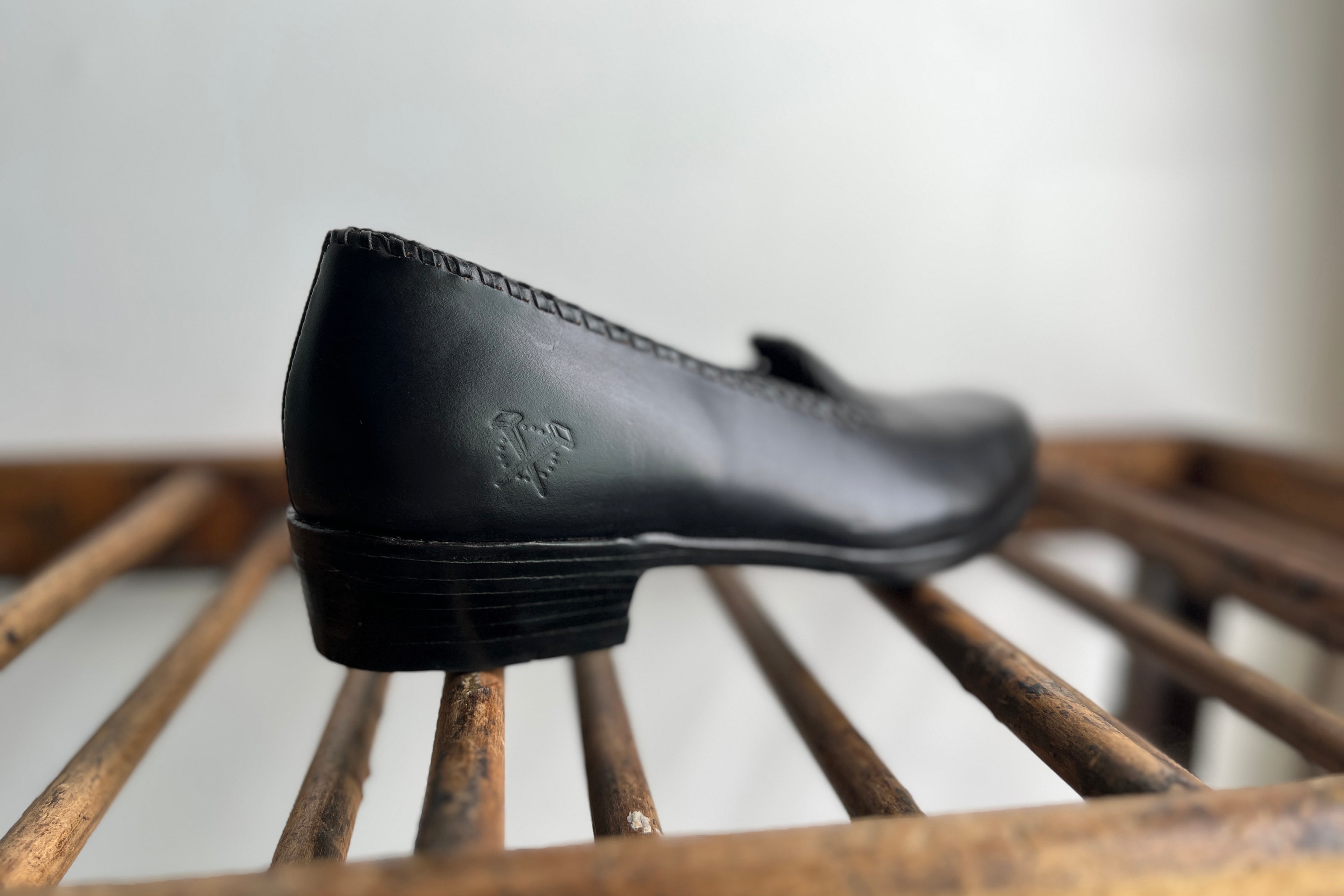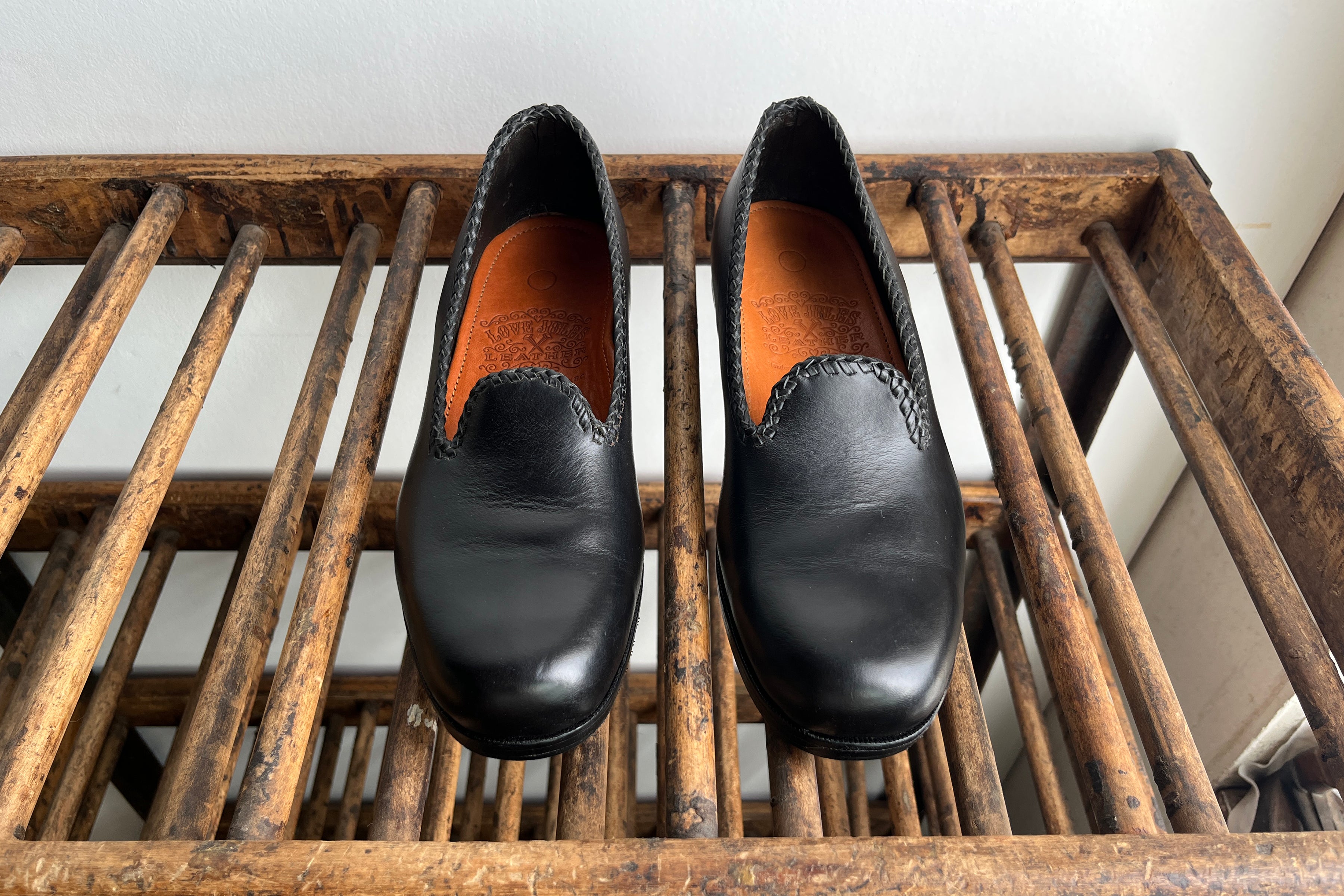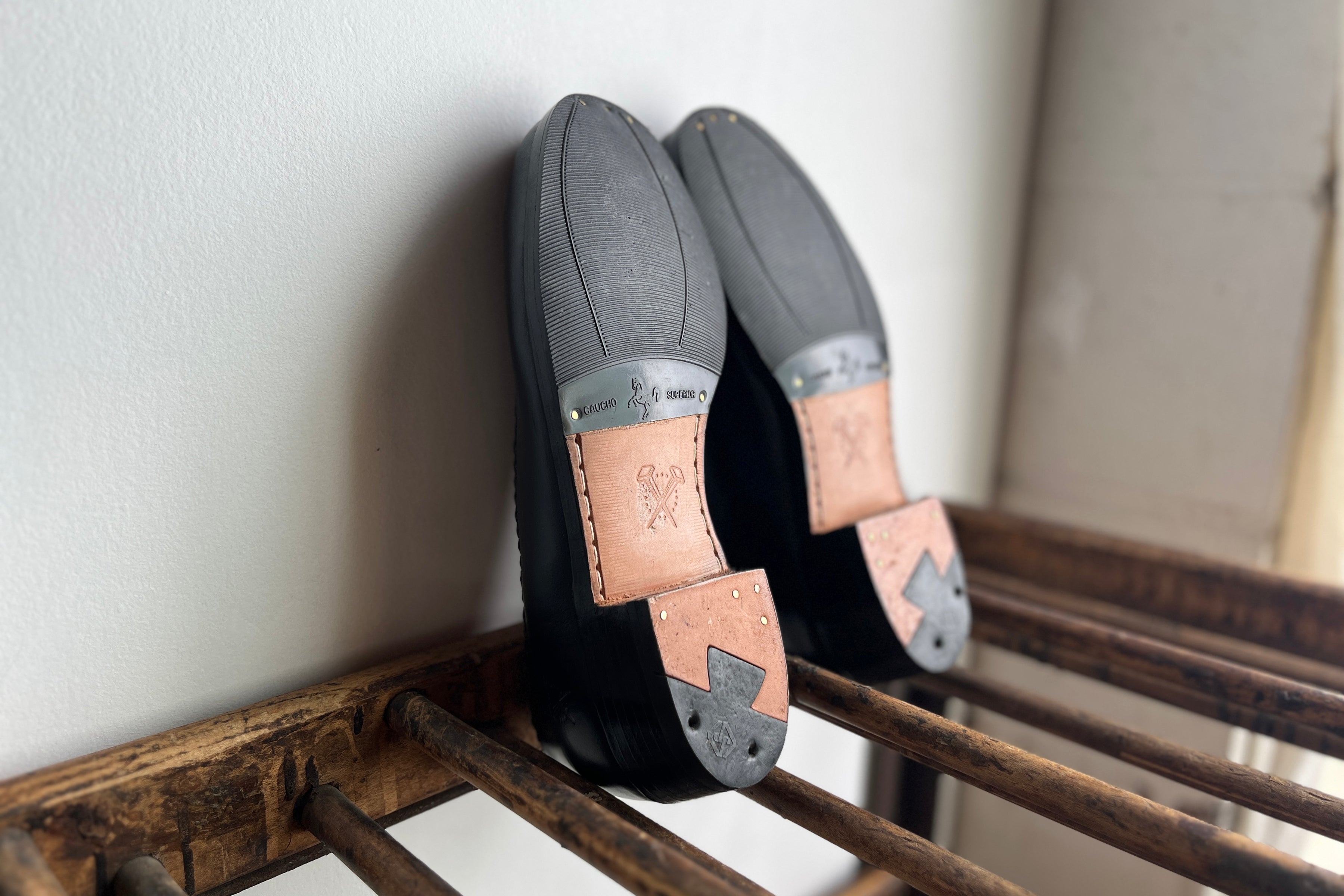 These shoes... are ONE OF A KIND.
They were a custom commission we designed and 'crafted back in '17. They didn't fit the customer quite right, so they were returned to us UNWORN. We've never made another pair quite like this before or after. They're truly a one-off design we had a lot of fun with - the hand-braiding in particular. 
They're so lightly PRELOVED, you'd never know they weren't new but for the slightest bit of toe creasing that would have occurred on initial try-on/ wear. There's zero visible heel/ sole wear. 
If this special pair of one-offs speak to you, I'll cover the cost to ship wherever in the world you hang your hat.


OOAK BRAIDED LOAFER Features:
8.5 US Women's B (Standard). If you have concerns about sizing - I'm happy to refer to measurements you have with us on file, to ensure you're a perfect match. If you're new to us, please consult our Fit Form HERE. 
COLOR: 

 

Horween Leather Company's: 4/5 oz BLACK Dublin cowhide.
SOLE/ HEEL: Full-leather soles, midsoles, and heel stacks (1.5" high). BLACK rubber cowboy half soles and combo (leather/ rubber) heels. 
EMBOSSED ARTWORK: The outside right heel/ counter is stamped with our logo
This pair is without a serial number as they weren't a production piece - they're effectively 1 of 1.  
Each pair of shoes and boots that leaves this shop is accompanied by an in-house crafted logo'd dust bag and polishing cloth.
We build to last a literal lifetime - these shoes are re-sole and re-heelable.  
Thanks for being a part of our story.
If you have any questions or concerns please
contact us
and we'll do our best to get back ASAP.