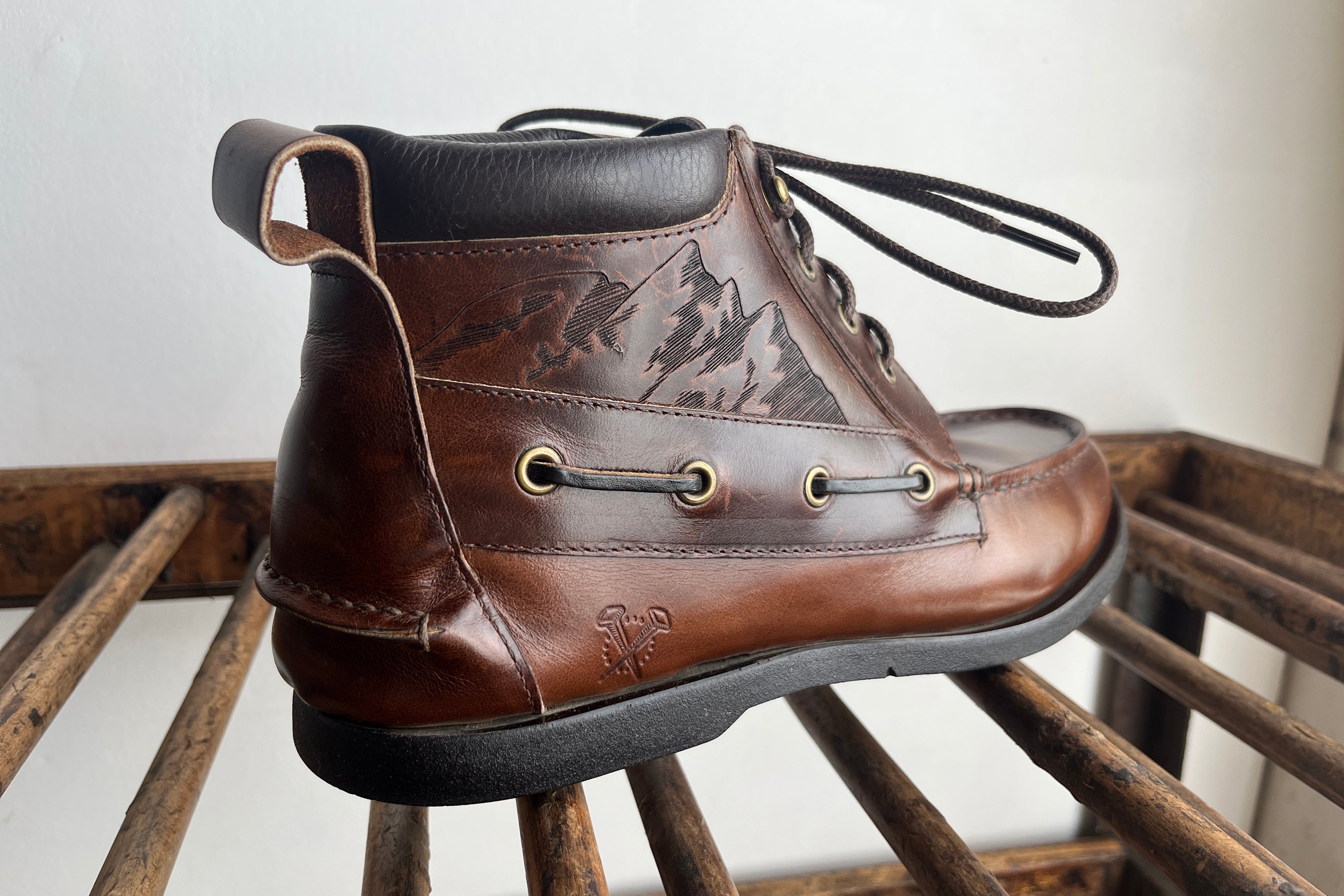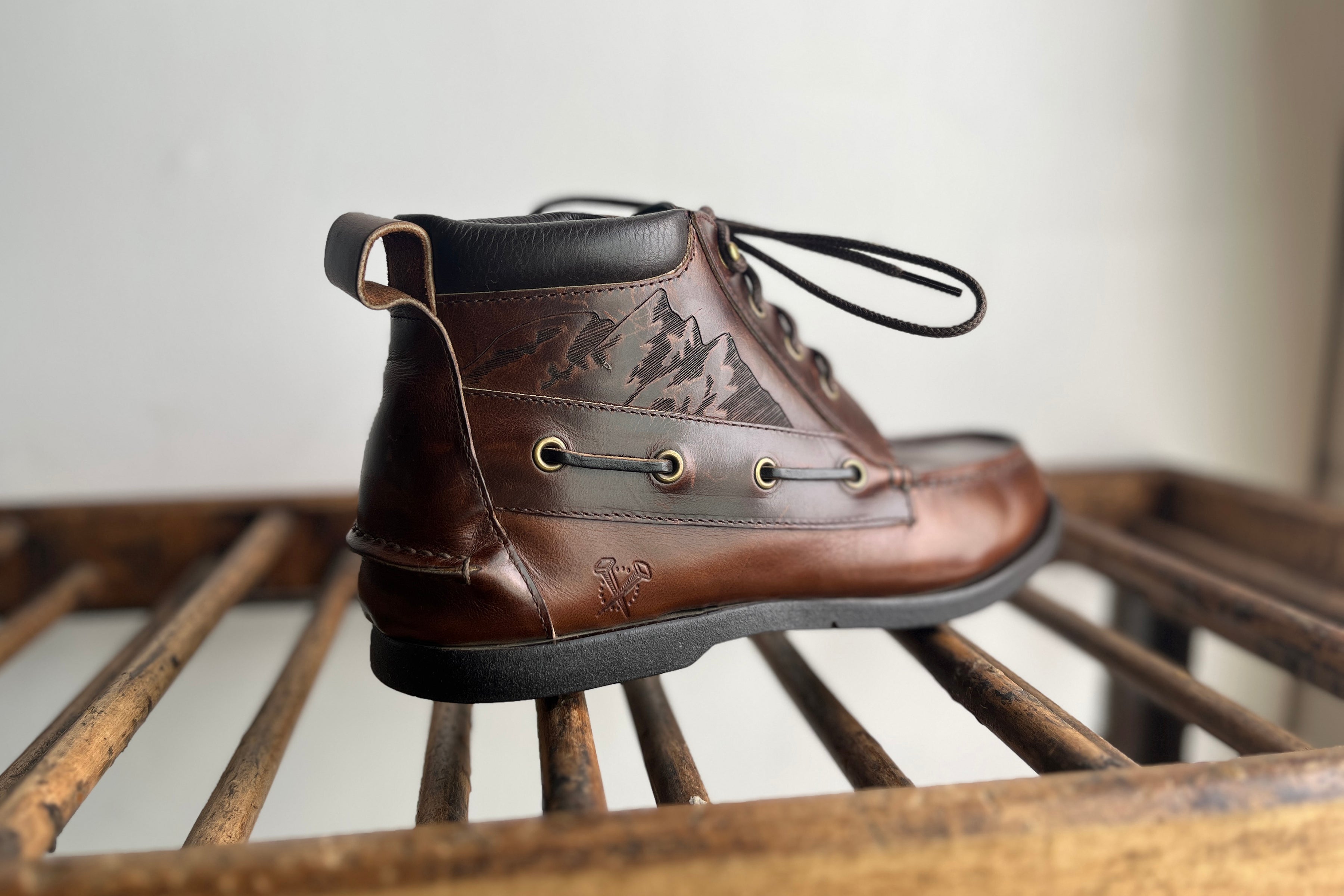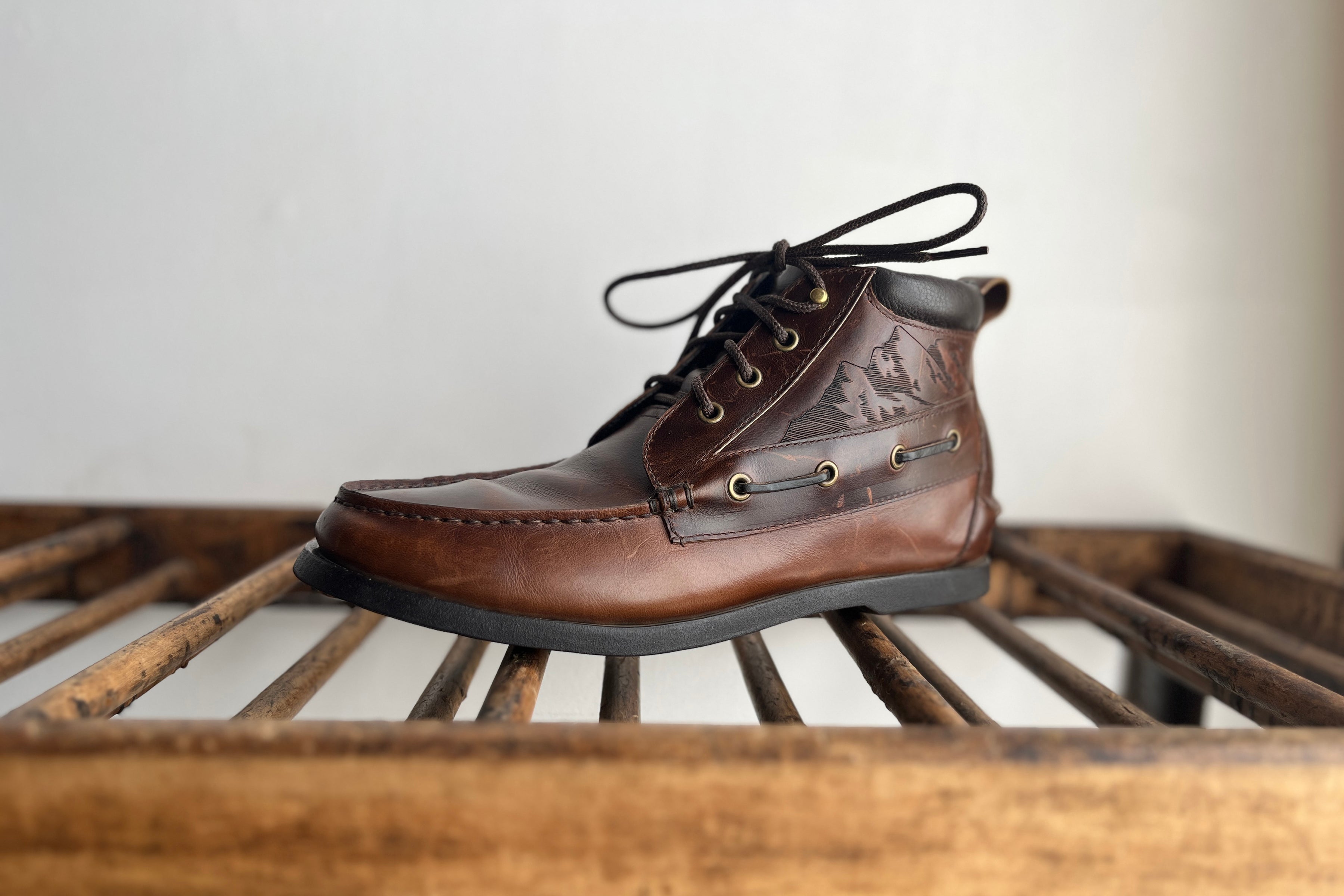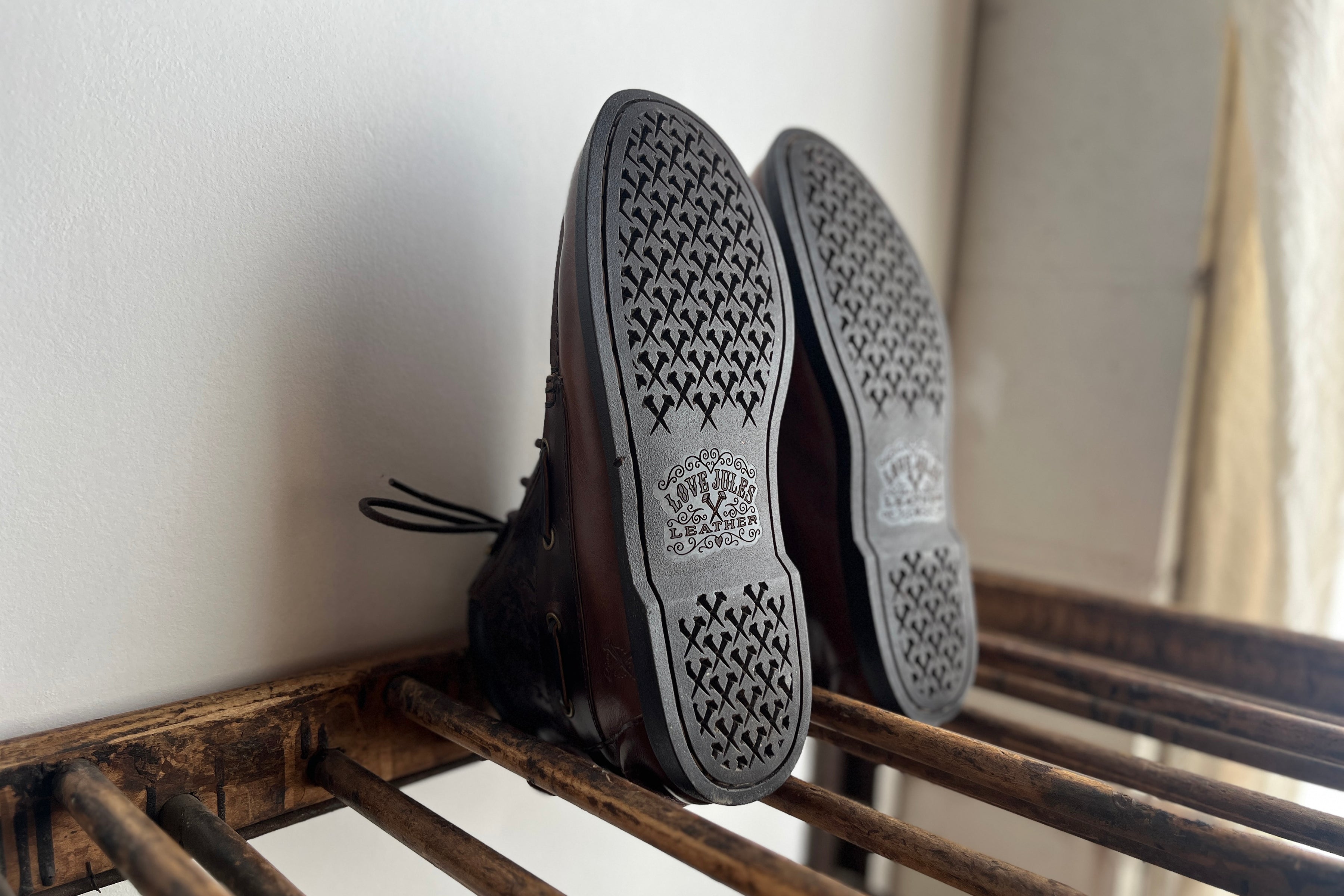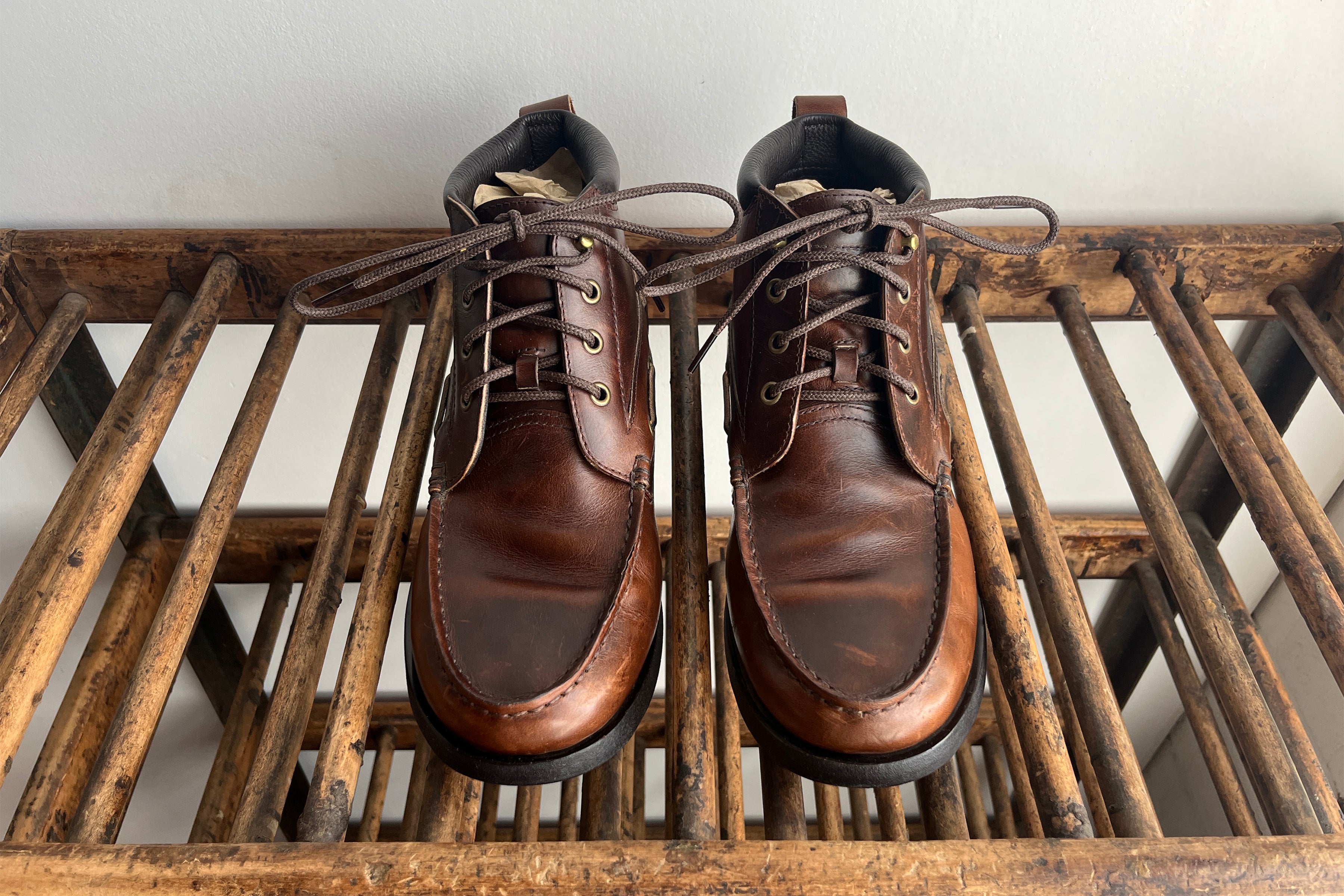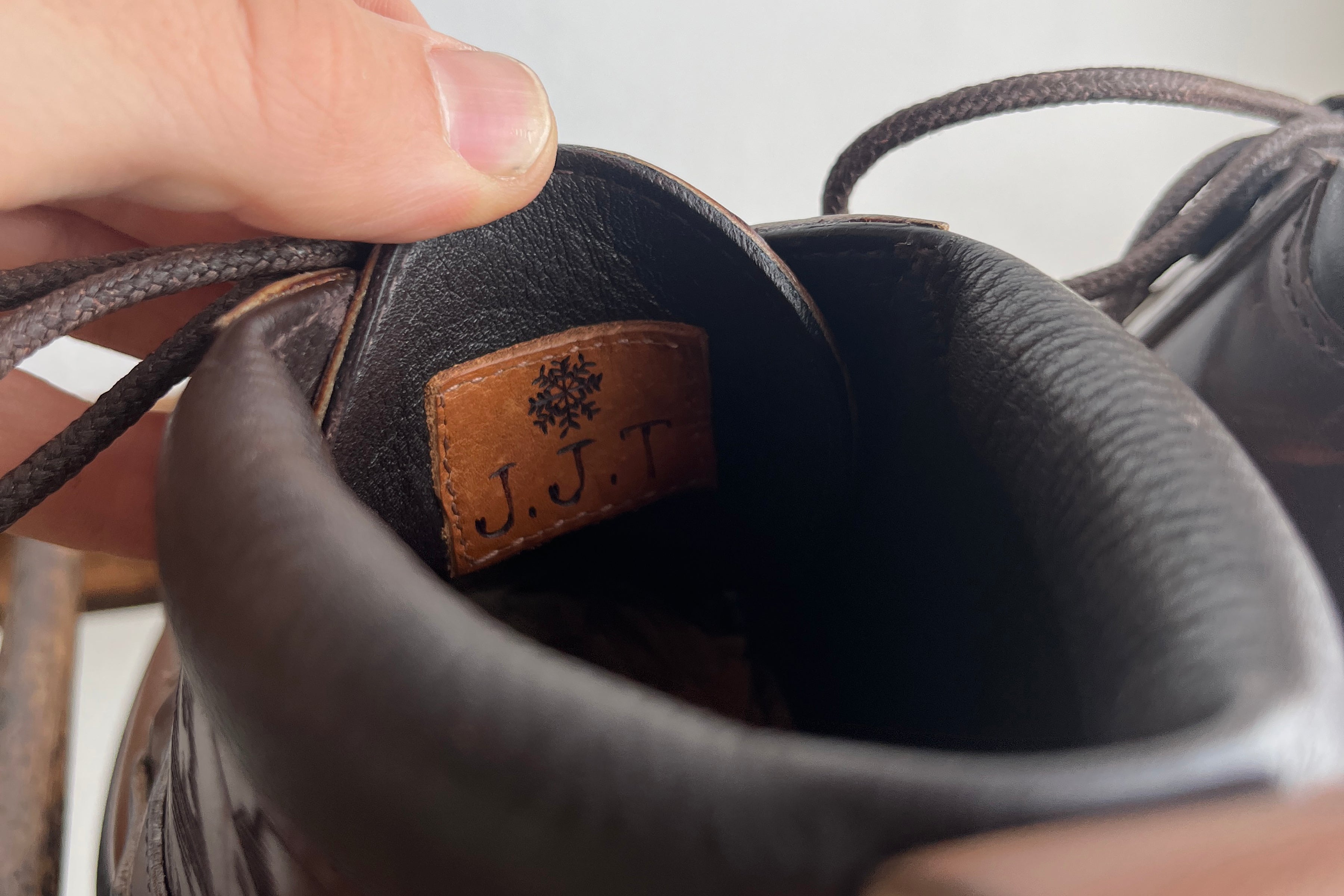 From DEEP inside the vault... back to where it all began... handcrafted Hightop Boat Shoes.
It's hard to pinpoint exactly when these were made, but it would have likely been early 2016. 
They came home to us just a few weeks ago. A grandson was sorting through his grandfather's estate, when he stumbled upon an old LJL shoe box. Inside... was this immaculately maintained pair of OG Hightop Boat Shoes. I can't say for sure if they've ever been worn - there's zero visible sole wear. They honestly feel like an undisturbed time capsule. 
I'd have to run the numbers, but I'm going to go out on a limb and guess this was our most popular style of Hightop Boat Shoe back in the day. If you missed out on a pair from our inception (2010) through 2016... this is most definitely your last chance to nab a pair. 
And... I'll cover the cost to ship wherever in the world you hang your hat. 
OG HIGHTOP BOAT SHOES w/ MOUNTAINSCAPE ETCH
10 US Men's D (Standard). If you have concerns about sizing - I'm happy to refer to measurements you have with us on file, to ensure you're a perfect match. If you're new to us, please consult our Fit Form HERE. 

COLOR:  Horween's BROWN Chromexcel. 
HAND-ETCHED ARTWORK: Our original MOUNTAINSCAPE. 
SOLE: Hand-crafted by us in-house. BROWN. 
HAND-STITCHED MOC TOES (and heels): 1 mm waxed tread. BROWN. 
SERIAL NUMBER: We weren't serial numbering at the time, but... the customer who originally nabbed these asked we monogram under the tongues - "J.J.T"  
Each pair of shoes and boots that leaves this shop is accompanied by an in-house crafted logo'd dust bag and polishing cloth.
We build to last a literal lifetime - these Hightop Boat Shoes are re-soleable. 
Thanks for being a part of our story, and particular this final chapter. 
If you have any questions or concerns please
contact us
and we'll do our best to get back ASAP.