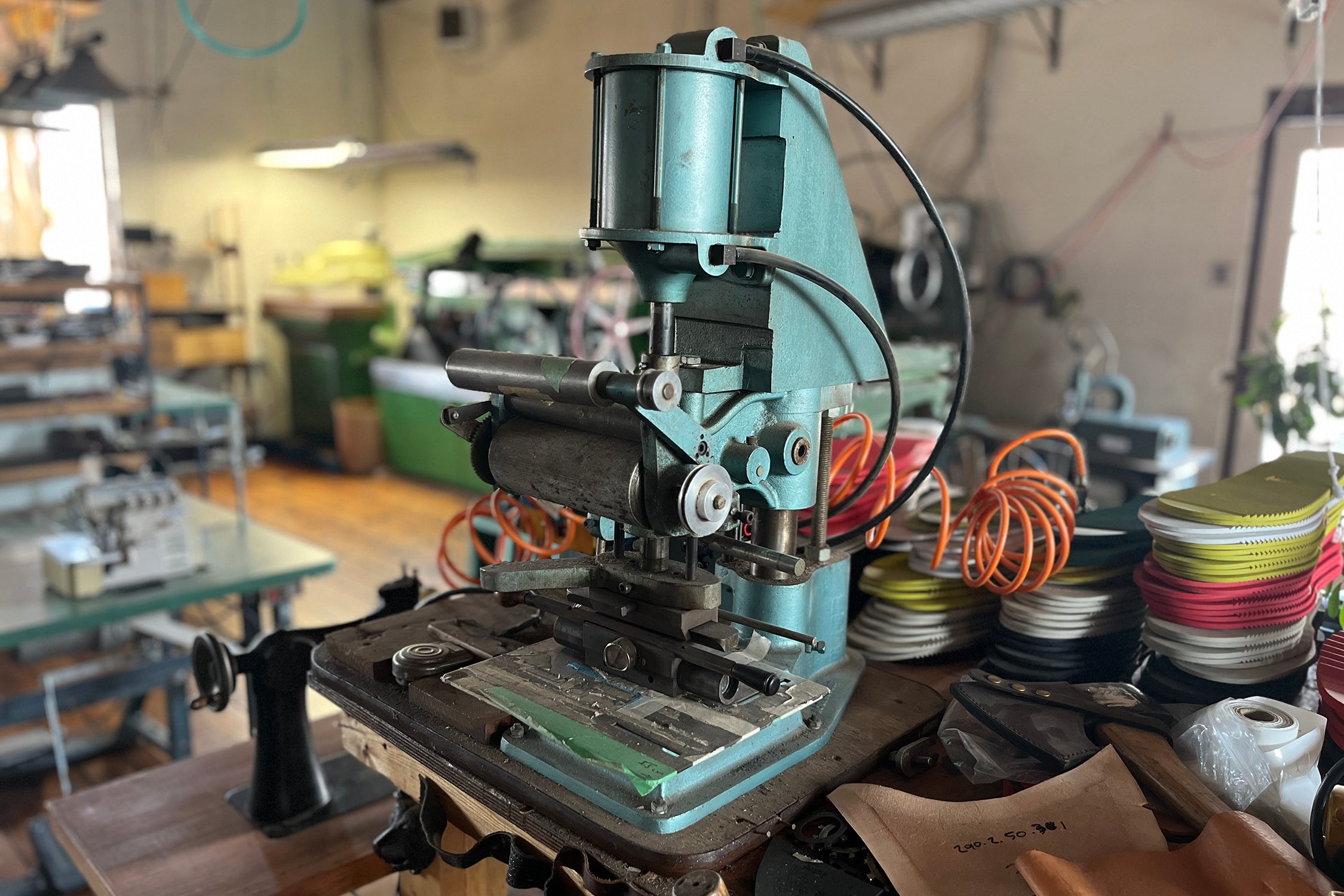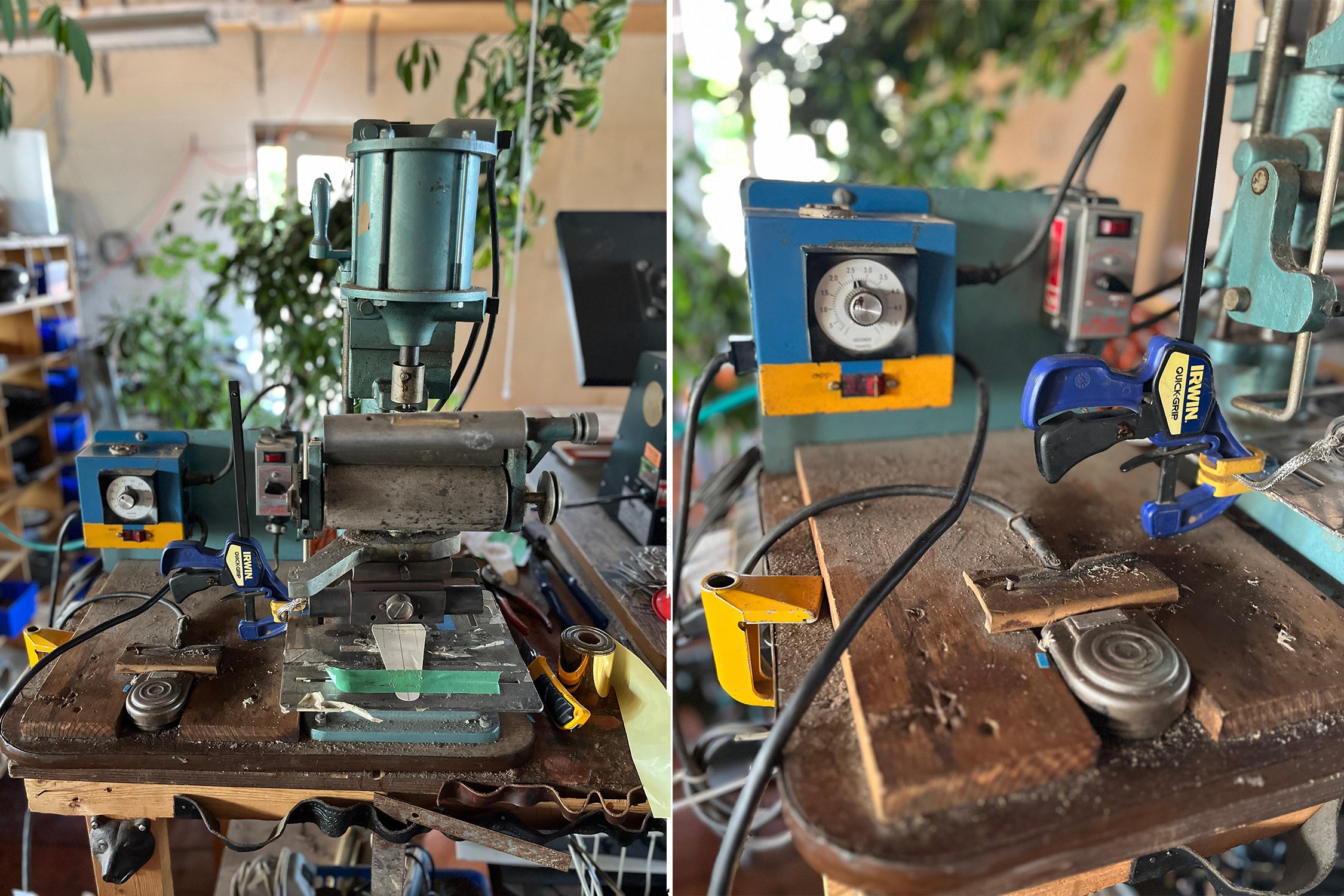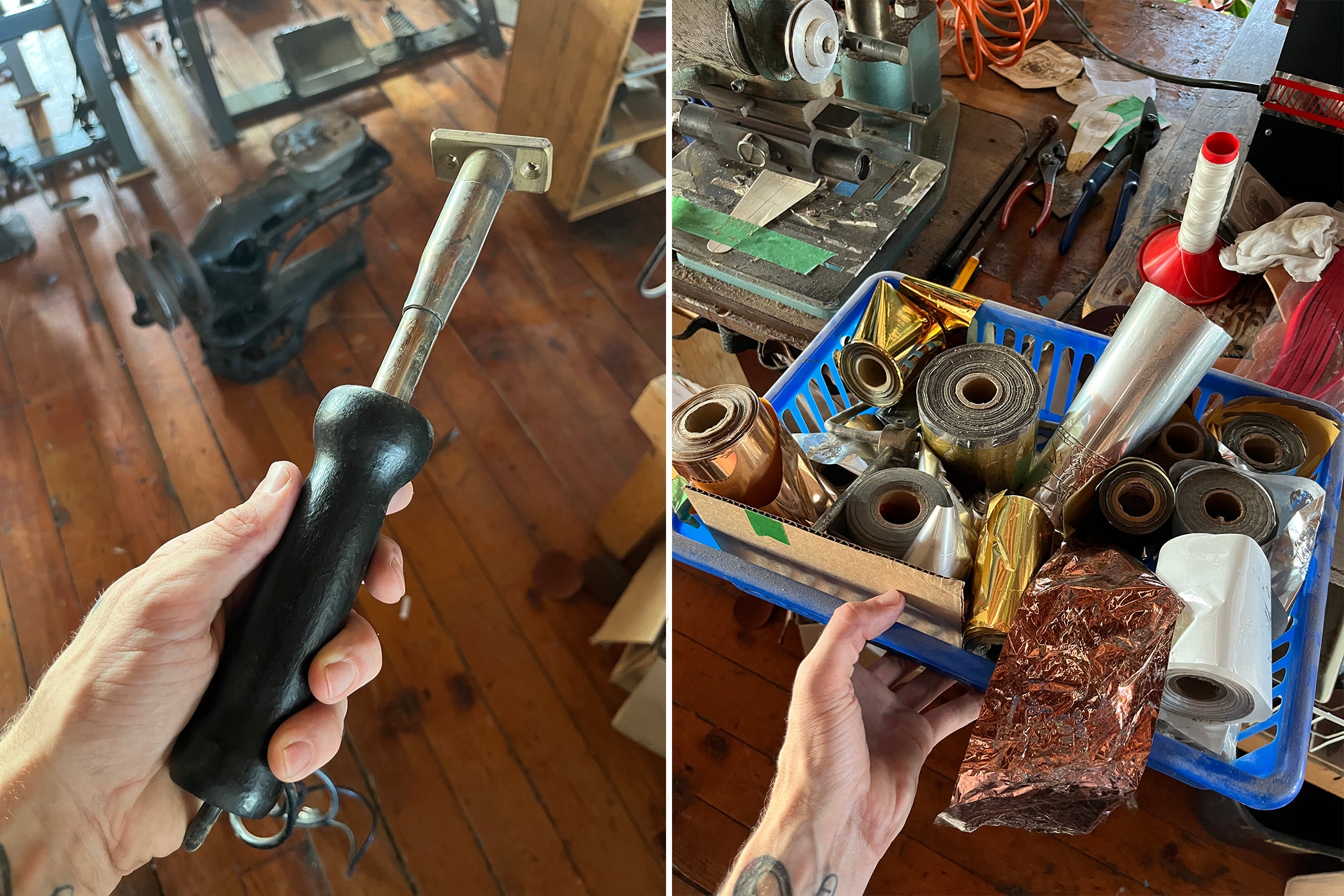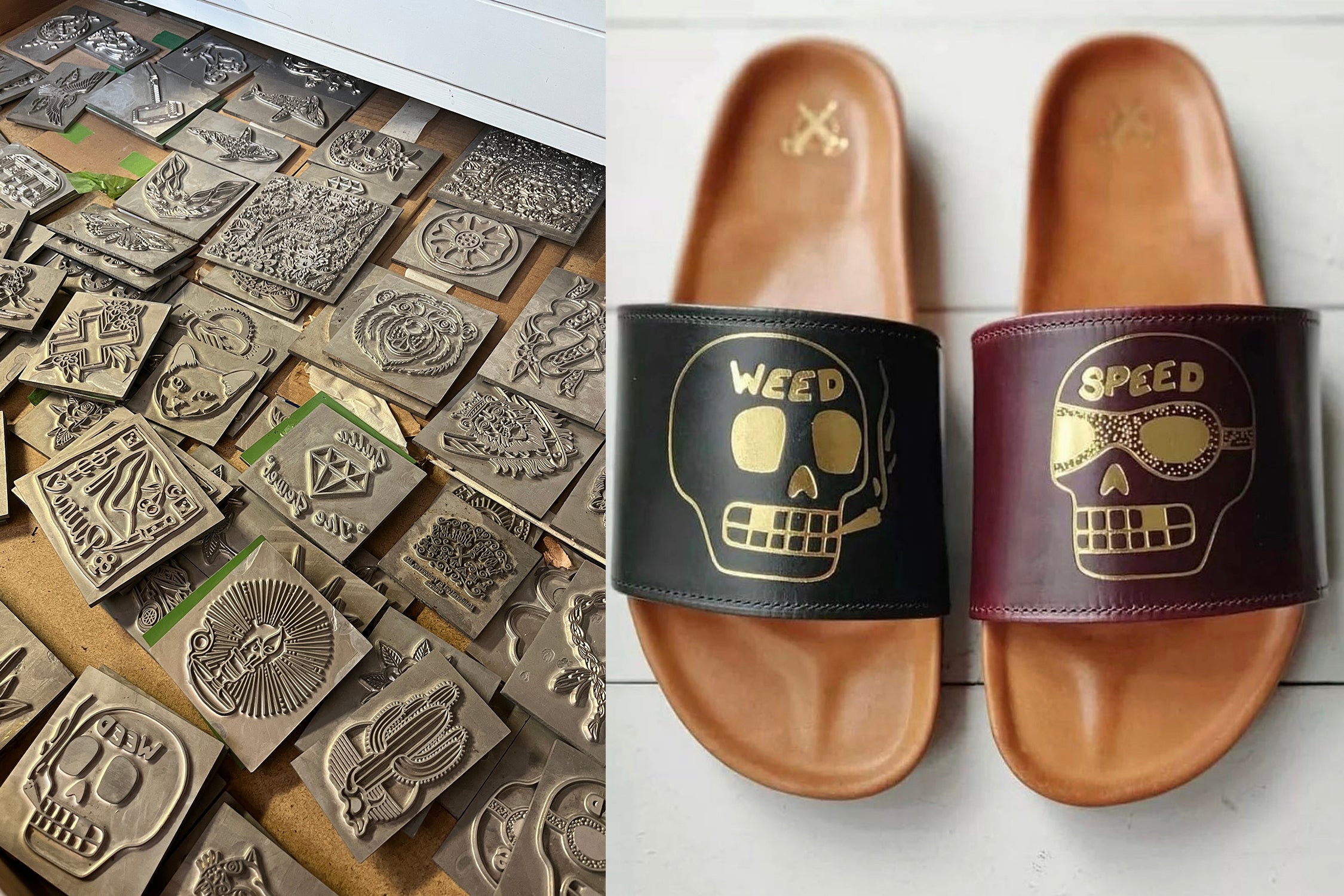 Ackergould hot foil stamp/ emboss machine.

We used to emboss and foil inlay leather products (pictured), but can be used to emboss a variety of materials including paper.

Pneumatic. Electric (110v).

Mounted onto a wooden platform - 22" by 18". Machine is 24" high.
Will definitely need to be serviced - we worked this ol' girl hard. It was one of the most valuable and important pieces of machinery in our boot making shop - and though it pains me to see it go, I'd love nothing more for it to continue to be used in local production.

Stamping dies pictured are NOT FOR SALE.

I'll include an assortment of foil (pictured) as well as an electric hand embosser/ brander too (pictured).
Unfortunately we're in the process of winding down our lil' boot company, so we're looking to rehome all our tools, machinery and equipment, including this beauty.

Pickup at our shop - 1907 Triumph Street, East Vancouver, BC, V5L 1K6