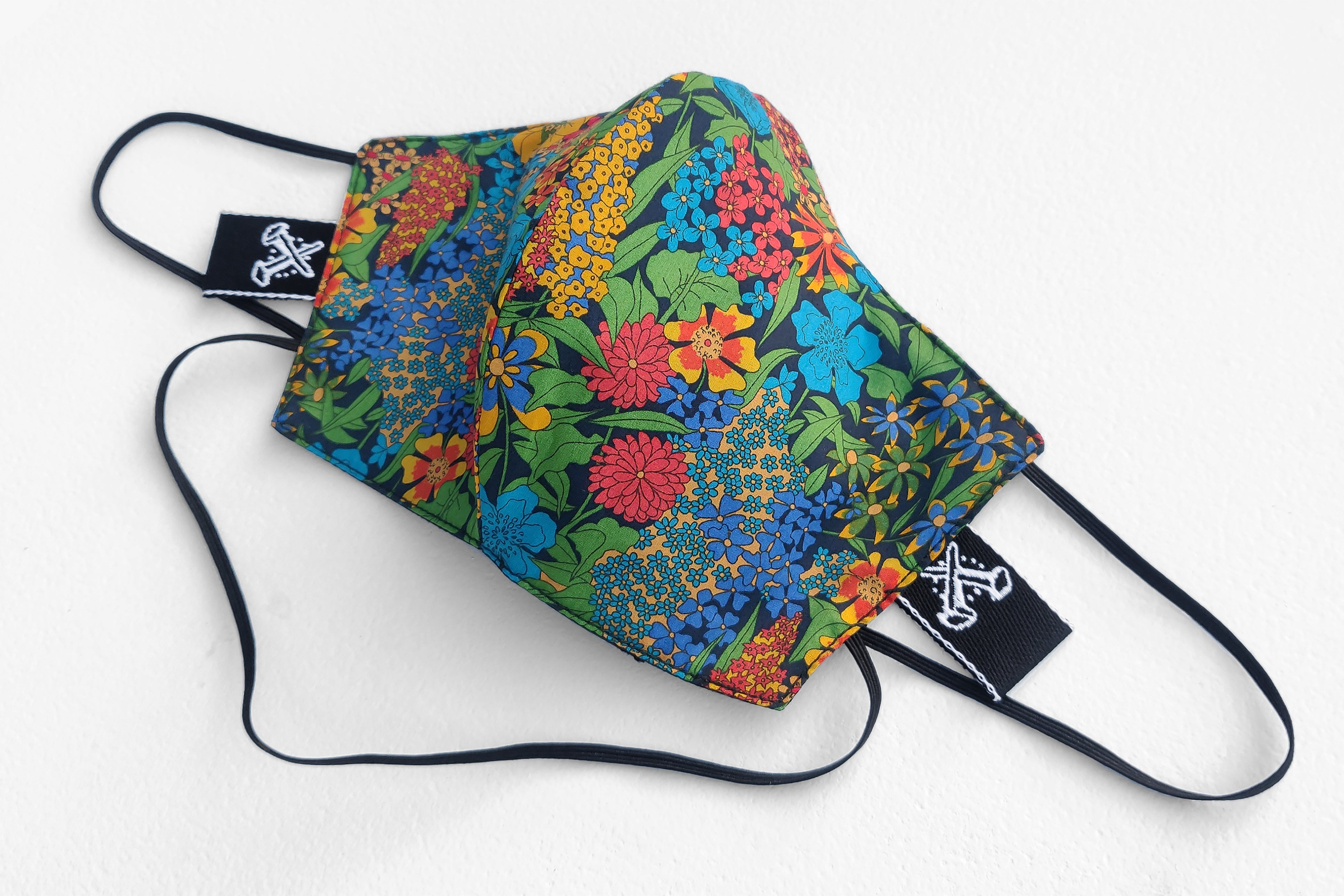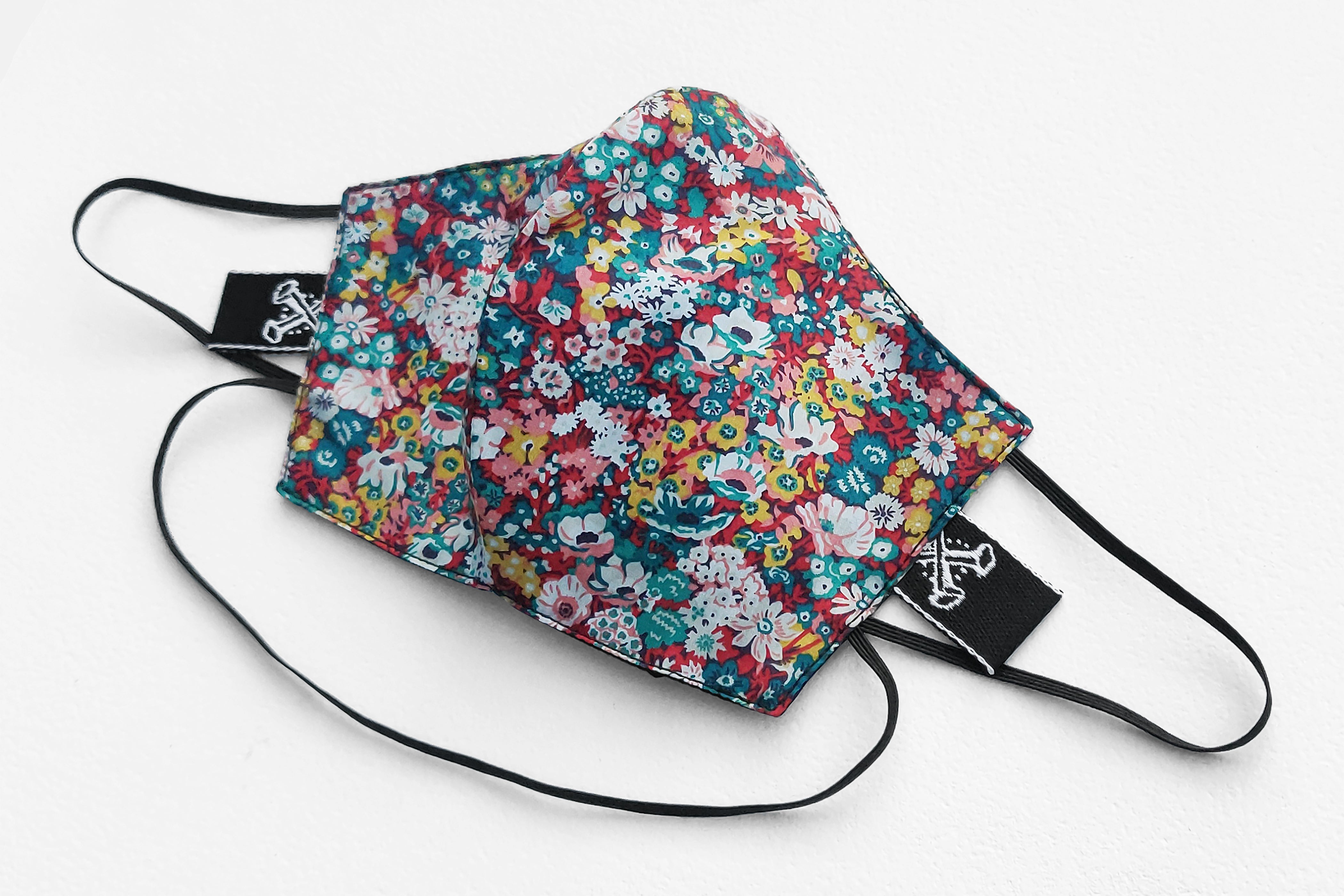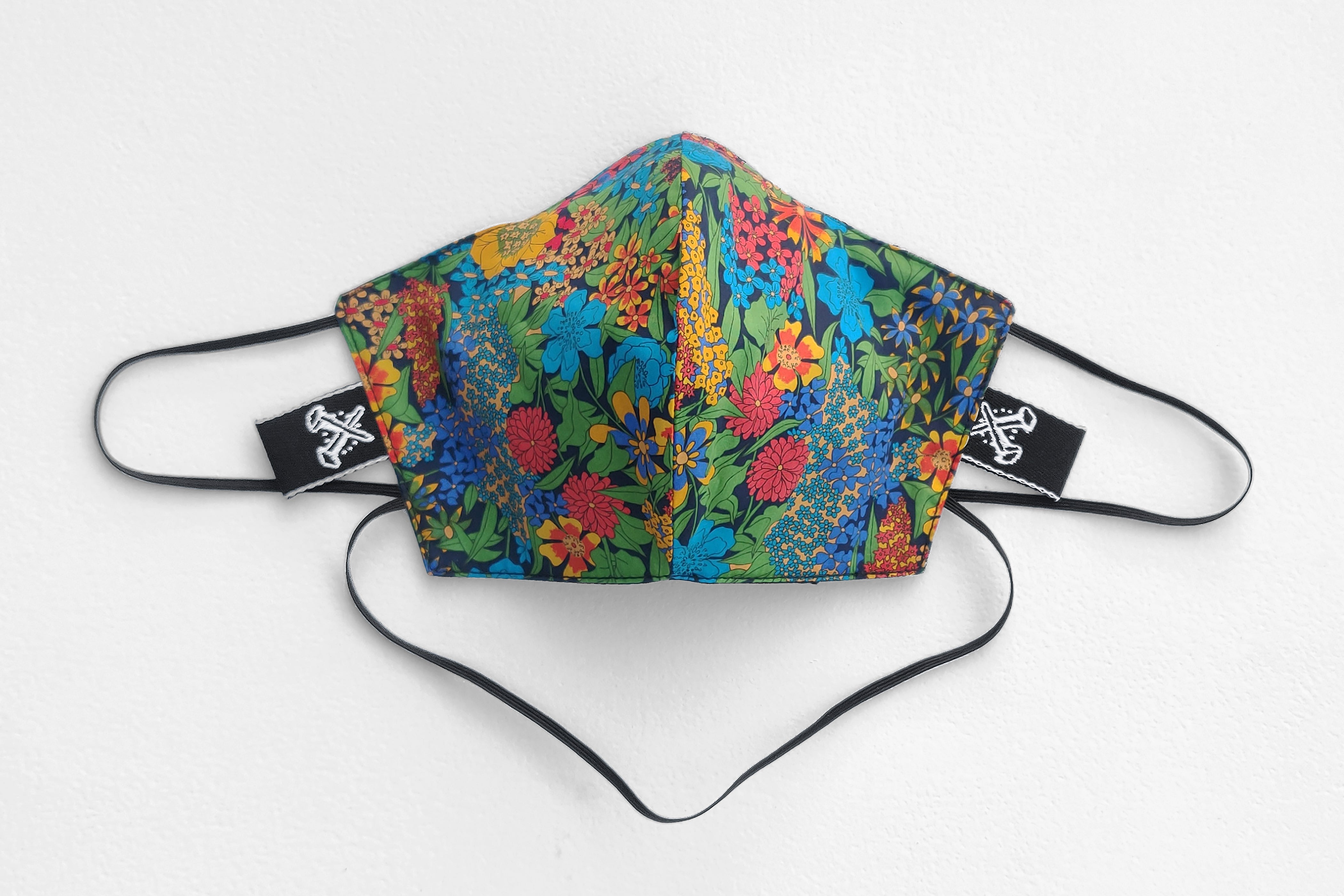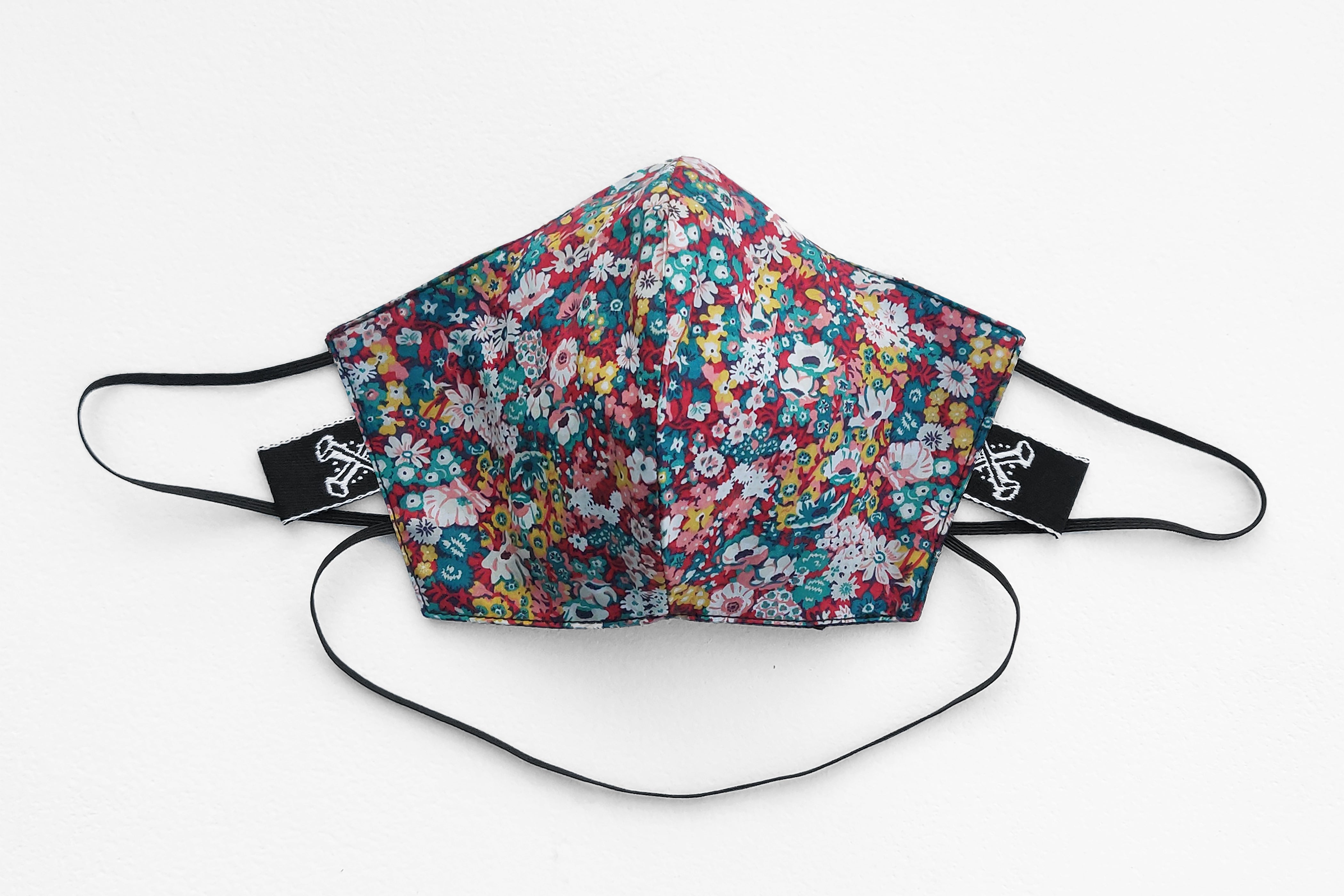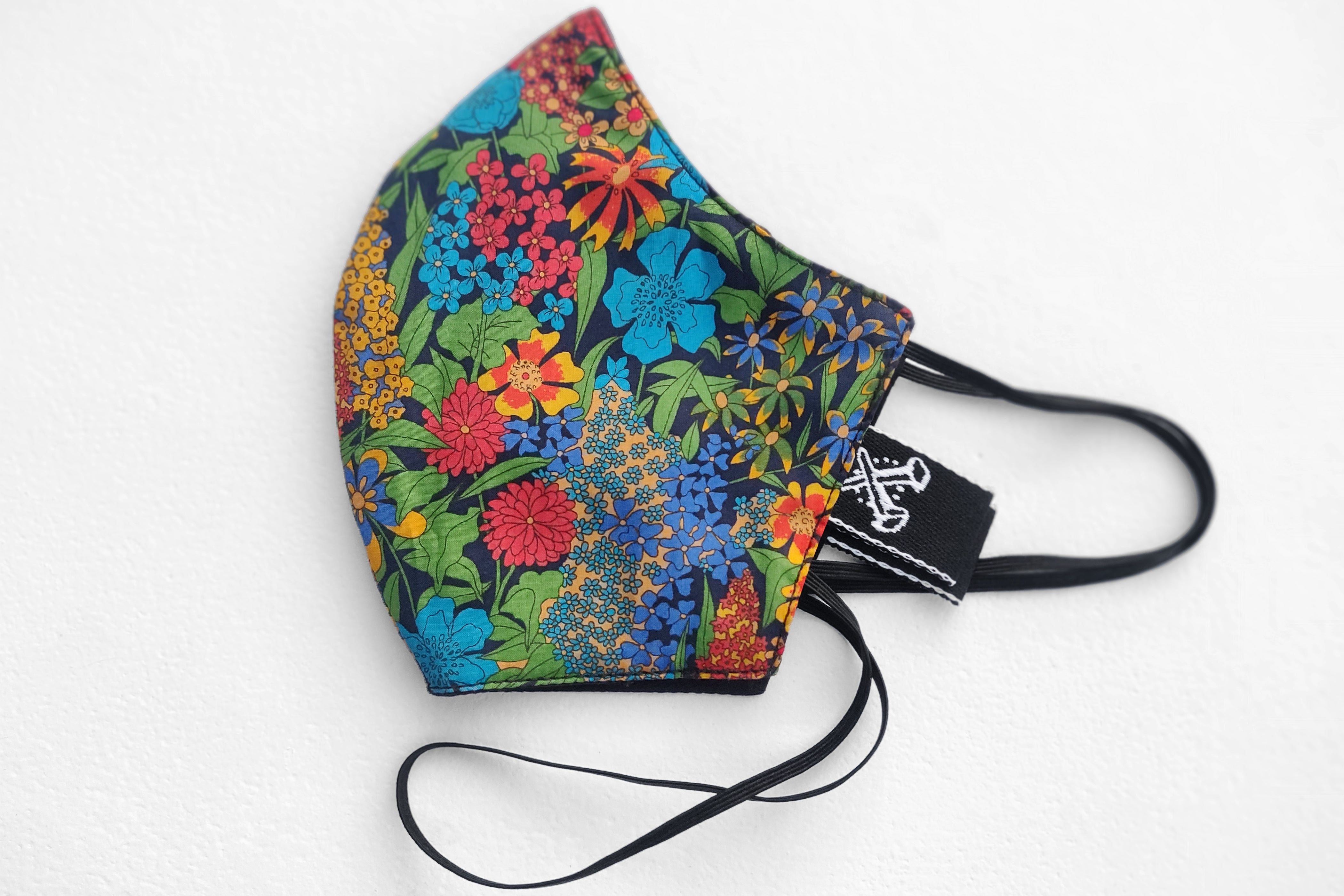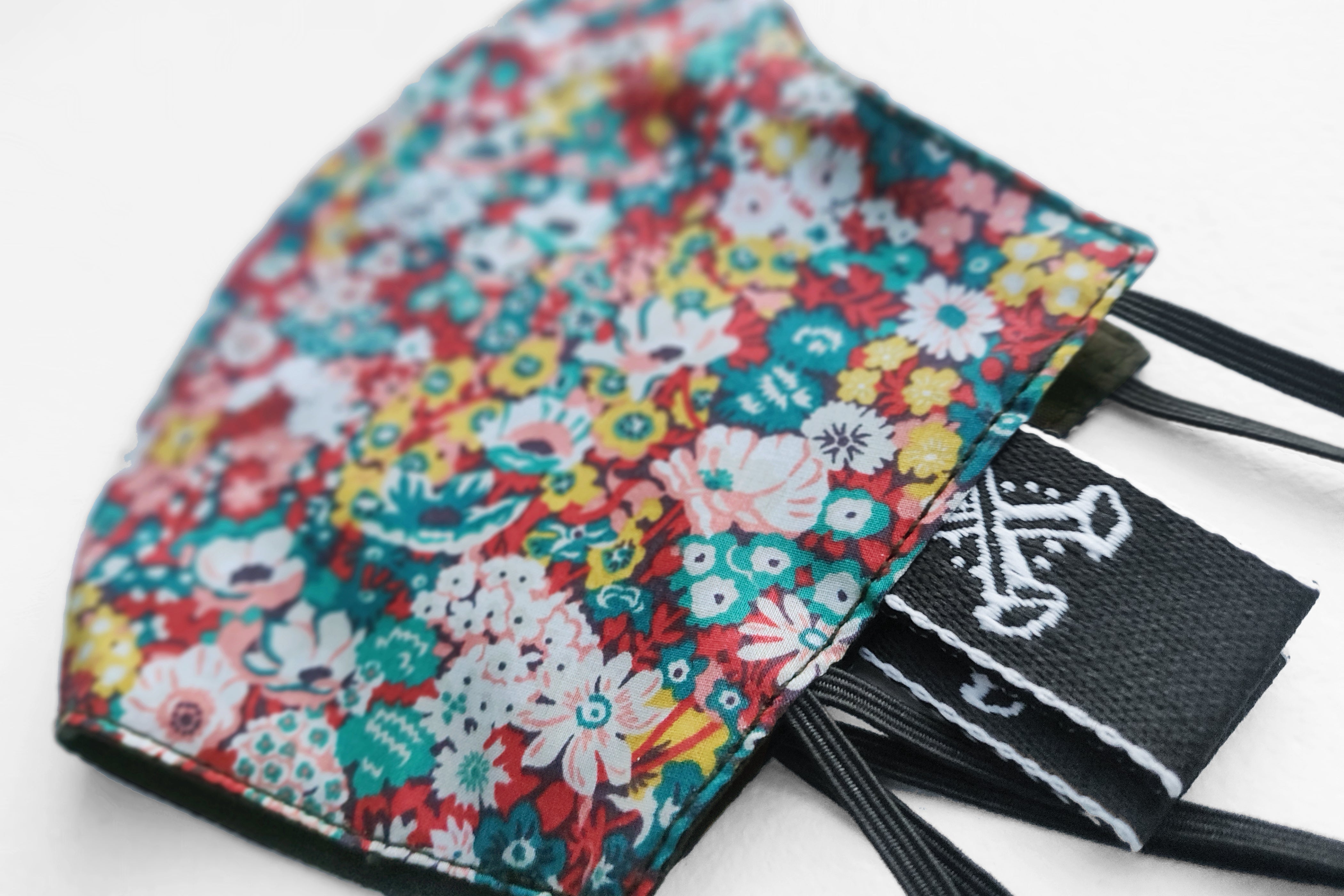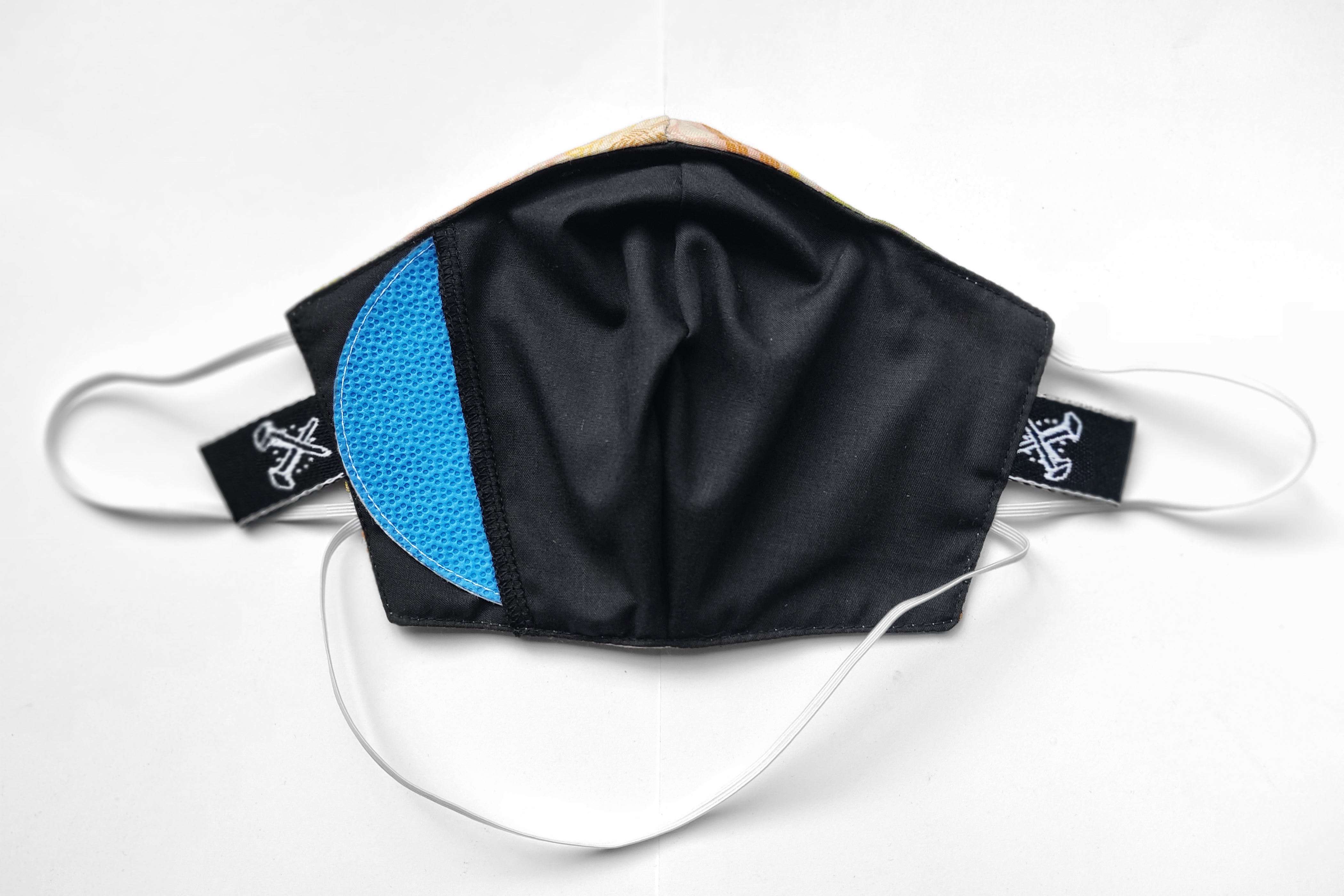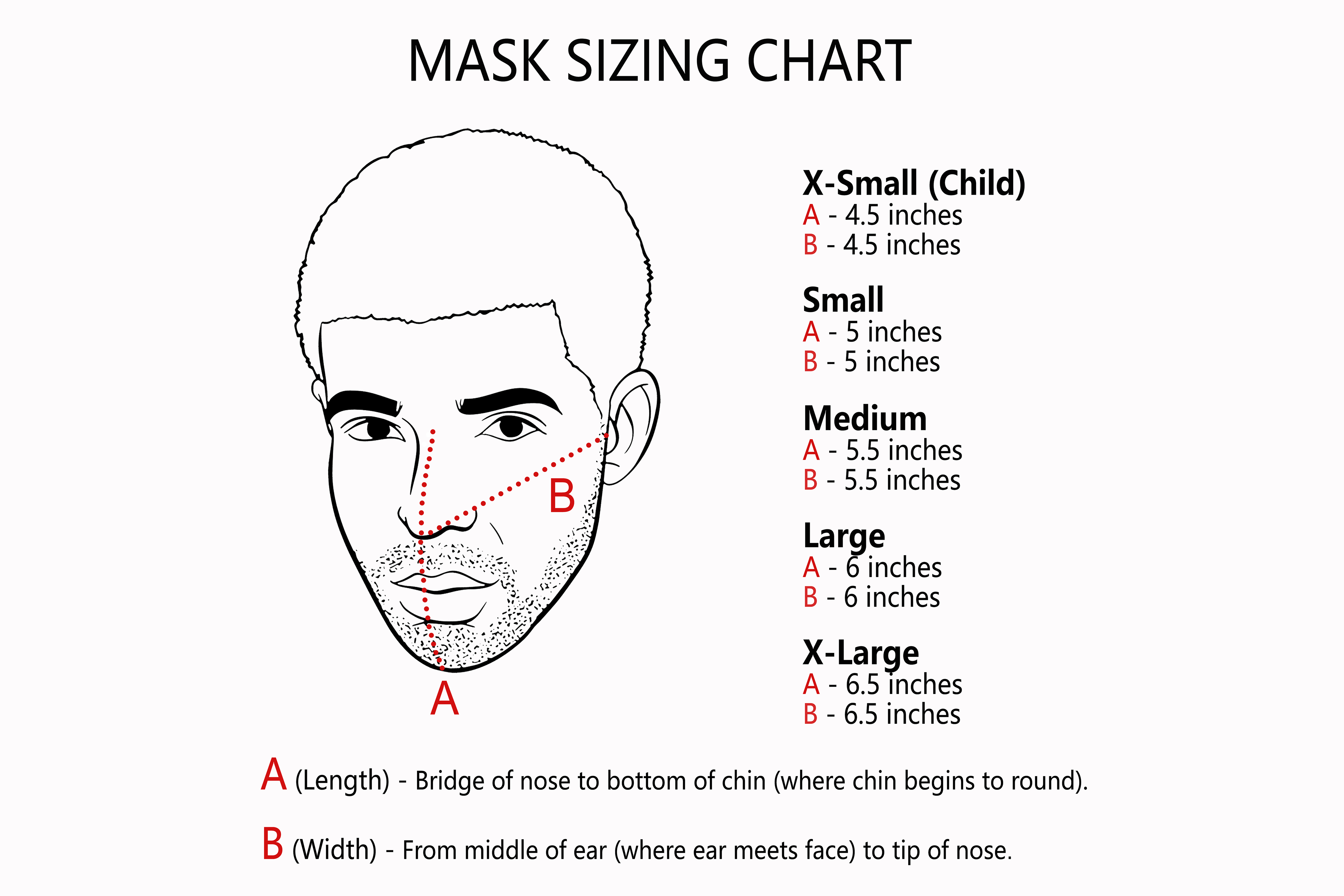 August 30, 2020
For this limited production run of our ORIGINAL mask w/ filter, we've sourced two beautiful light-weight floral patterned "TANA LAWN" cottons from the world famous print house Liberty of London - CIARA (green forward) and THORPE (burgundy/ teal forward).
Quantities available are extremely limited, as we were only able to get our hands on so much fabric, and we may or may not source/ 'craft more in the future. 
Features:
5 Sizes Available - XS (Child), S, M, L, and XL (please see sizing chart above) while supplies last. 

2-ply 100% Cotton. We've paired a beautiful light-weight (and unbelievably soft to the touch) floral patterned Tana Lawn Cotton from the world famous print house Liberty of London with a black organic cotton liner. 
Filter pocket w/ filter - We've sourced Halyard Health H600 heavy-duty medical grade sterilization polypropylene fabric, which has a listed Bacterial Filtration Efficiency (BFE) of 98.9% +. EXTRA FILTERS AVAILABLE

 

HERE.
1/8" ear and neck elastic (BLACK) - The elastic necklace is one of our favorite features (and relatively novel), as your mask can simply hang from your neck when not needed vs. having to wear your mask continuously or storing in a clean location when not in use. 
.75" logo'd nylon adjusting pulls - Proper mask wearing etiquette calls for keeping your dirty fingers off your mask or run risk of contamination. That said, you'll inevitably need to adjust your mask at times, so these tabs will ensure you only need two points of contact, which you can sanitize easily, as necessary.
1/8" stainless steel nose clamp - To ensure a snug fit. 
Our masks are 100% washable (filter included) - Please make sure you remove filter, and wash cold (machine is okay), and hang to dry. Filter can be baked at 165 degrees Fahrenheit for 30 minutes to re-sterilize.
Pricing: We've priced our masks to cover the cost of materials (incl. filters) and time.  If you're in a position where you can't afford one of our masks, but are in need, please email info@lovejulesleather.com and we'll figure something out.  
Handcrafted here in our East Vancouver, BC shop.