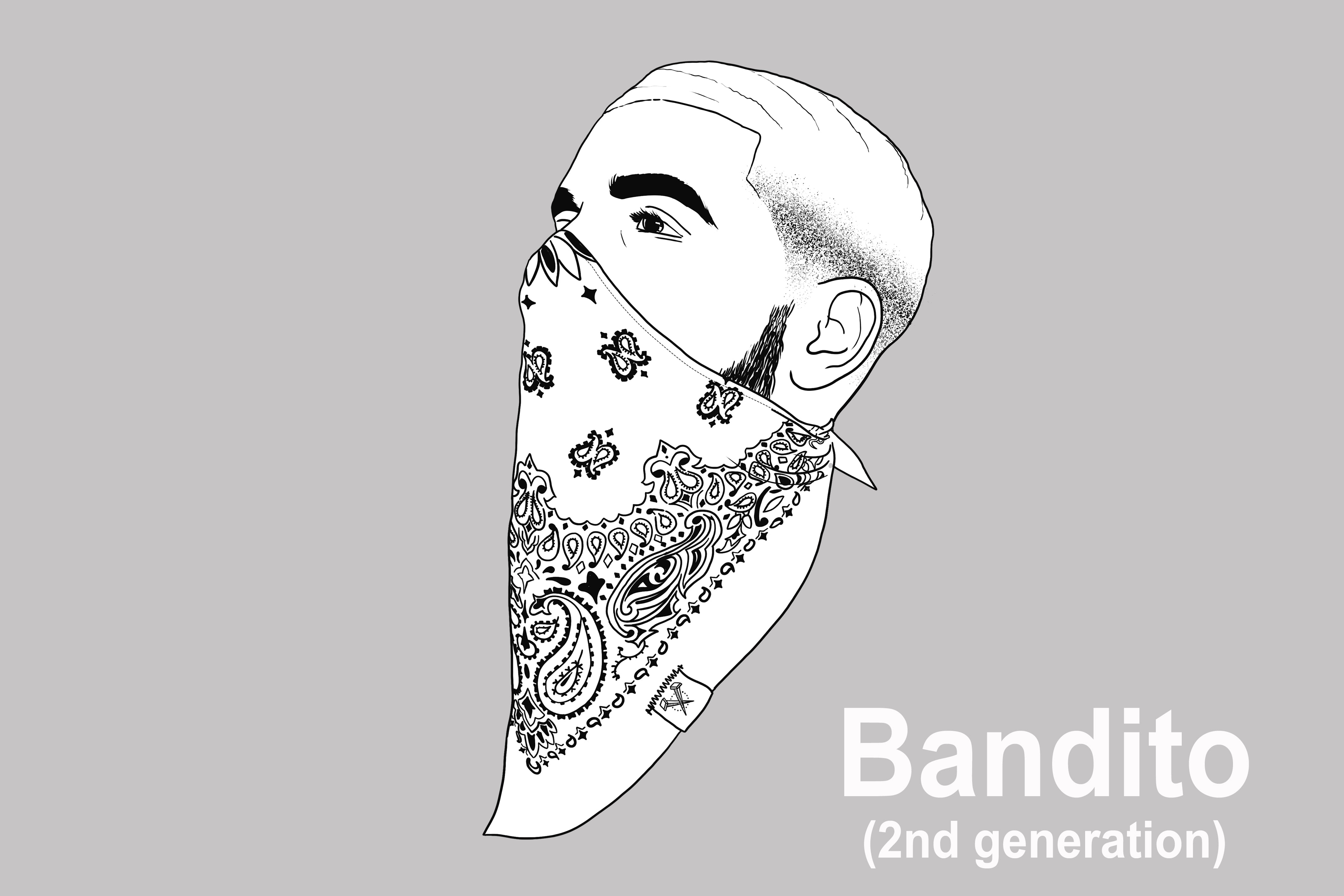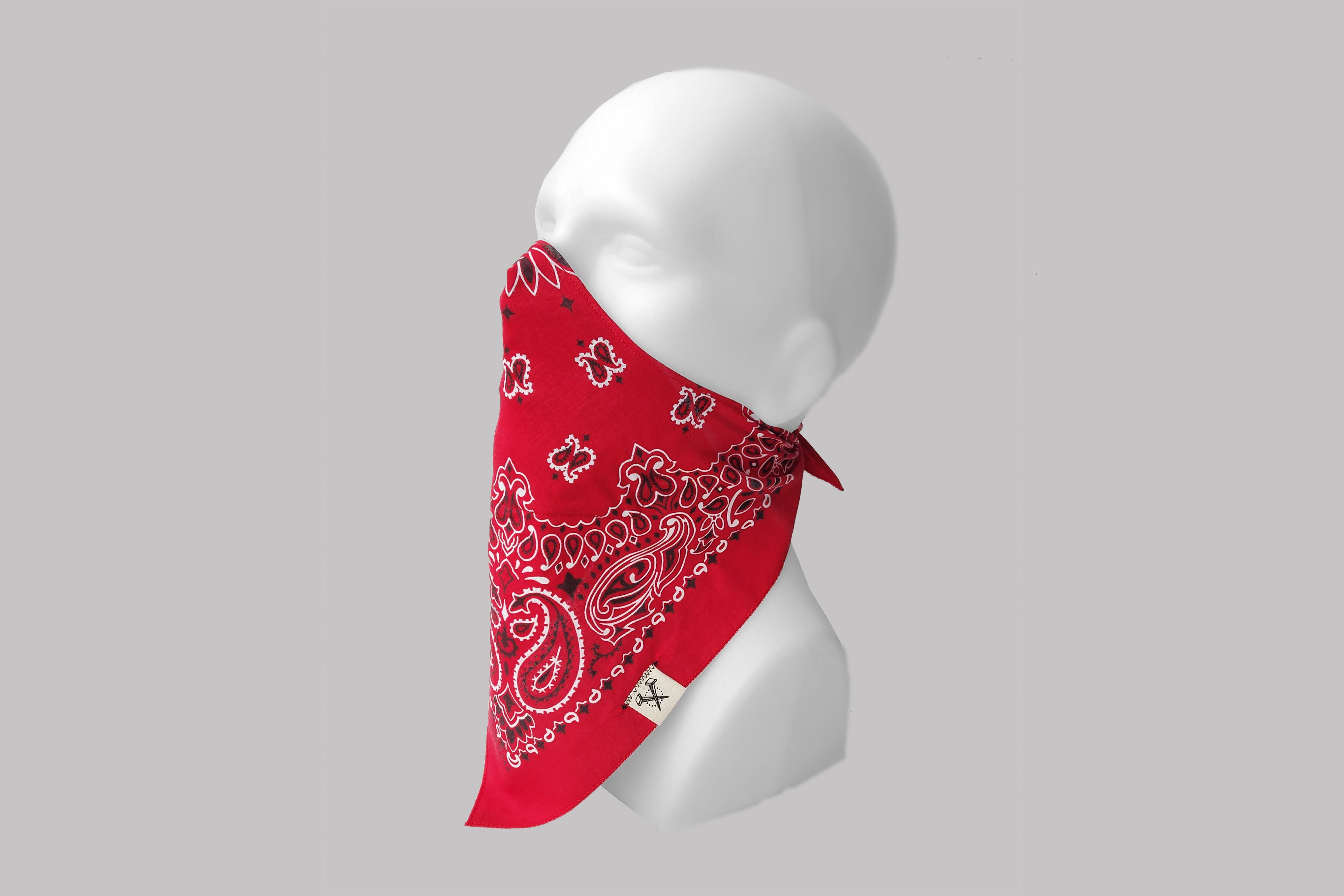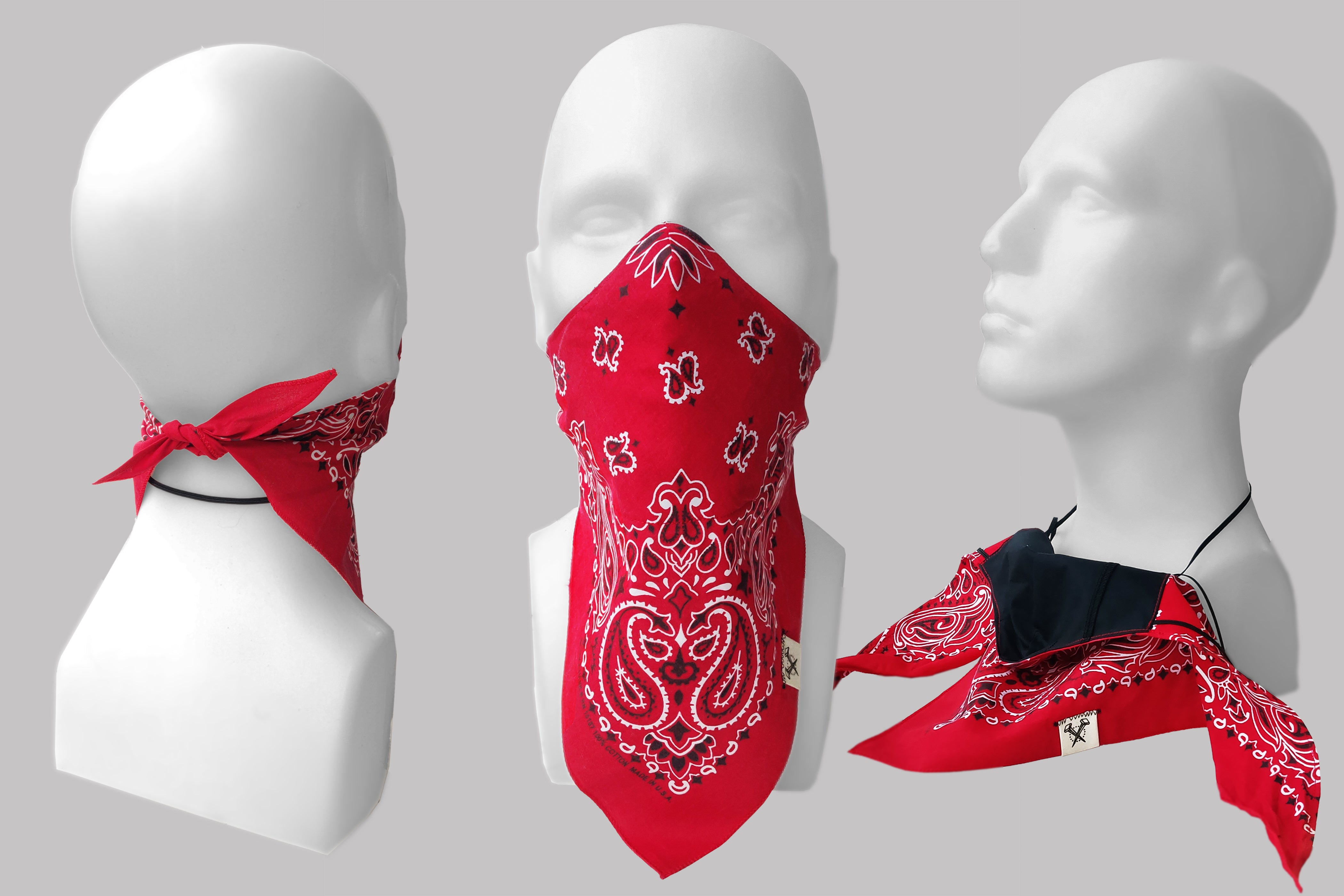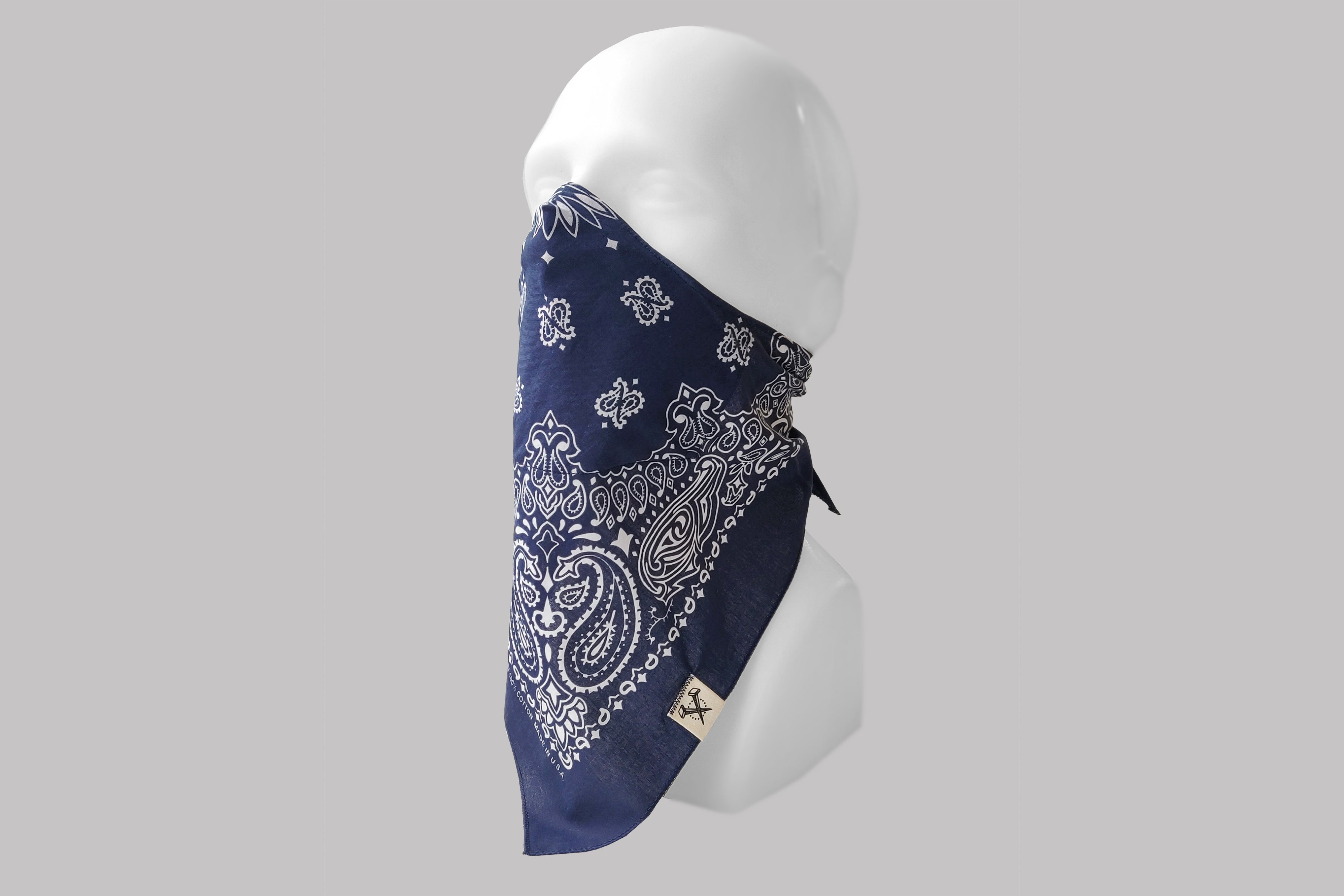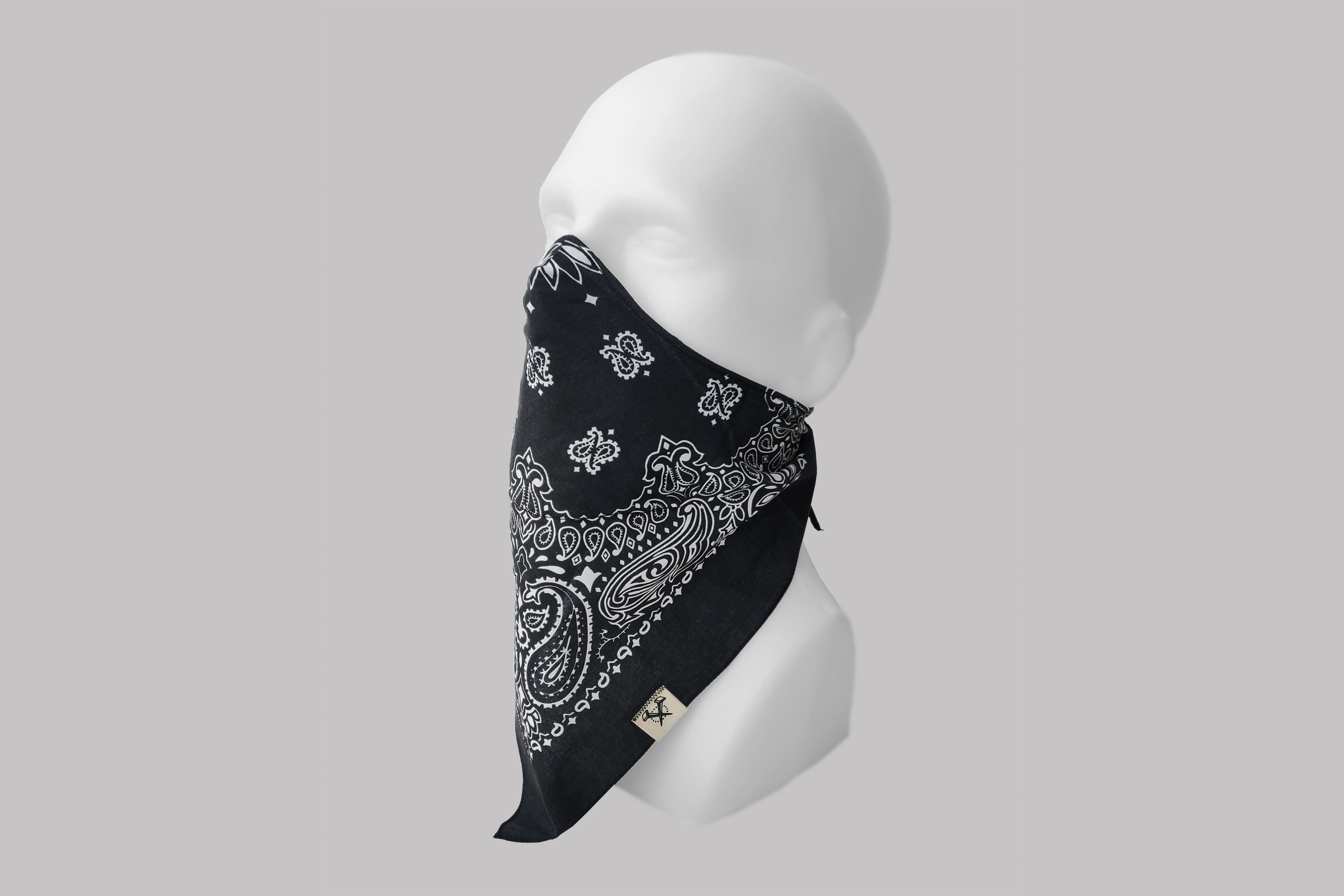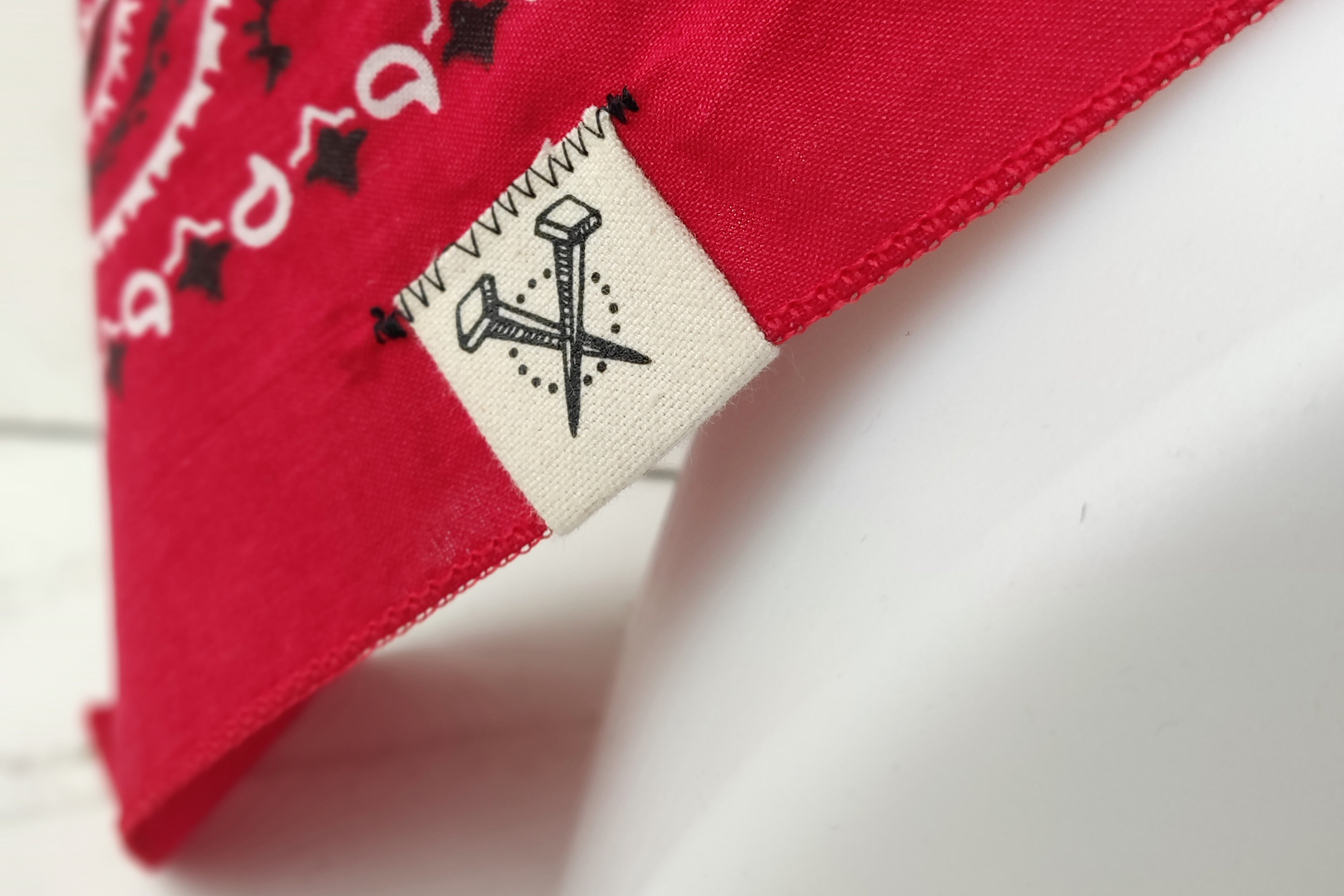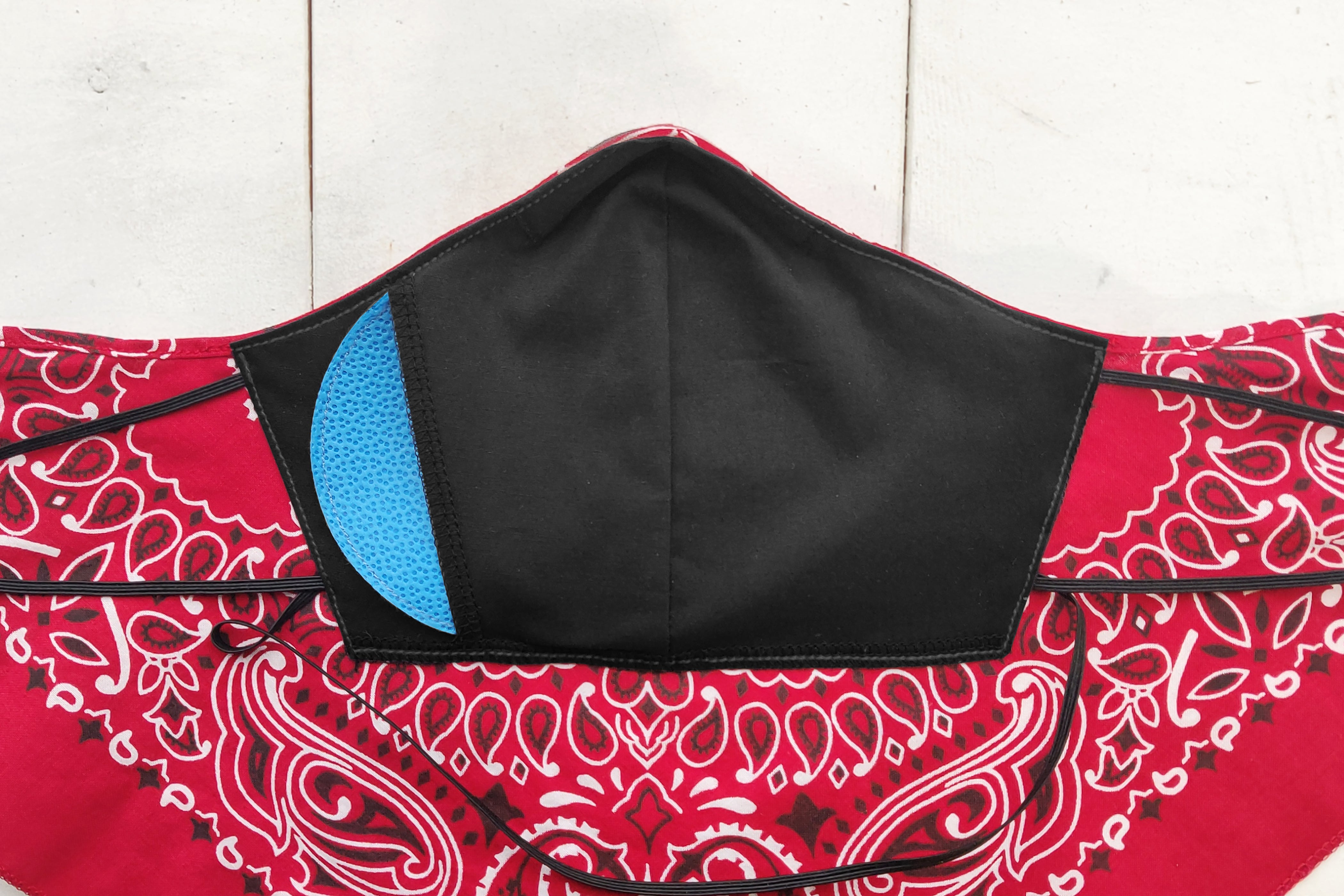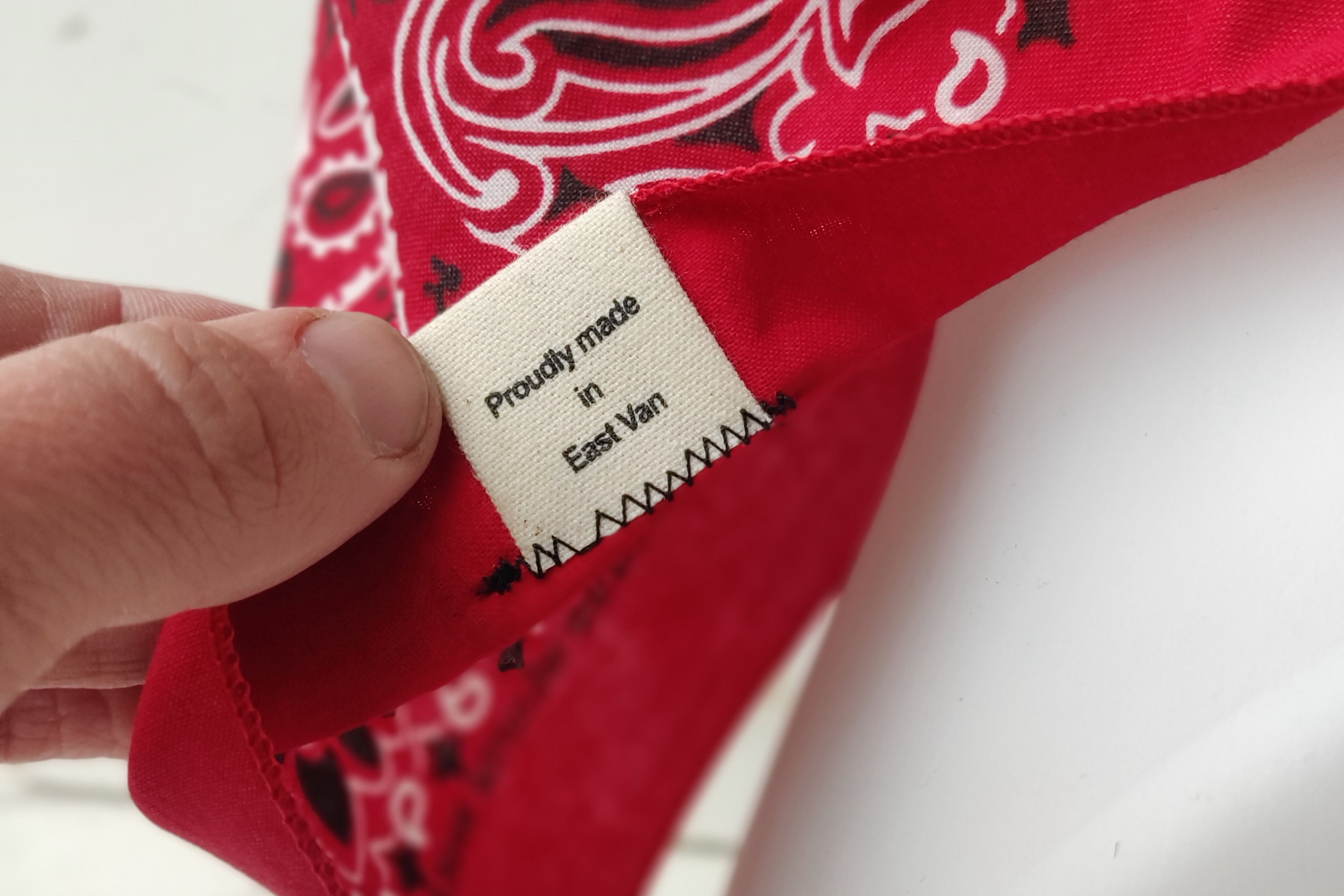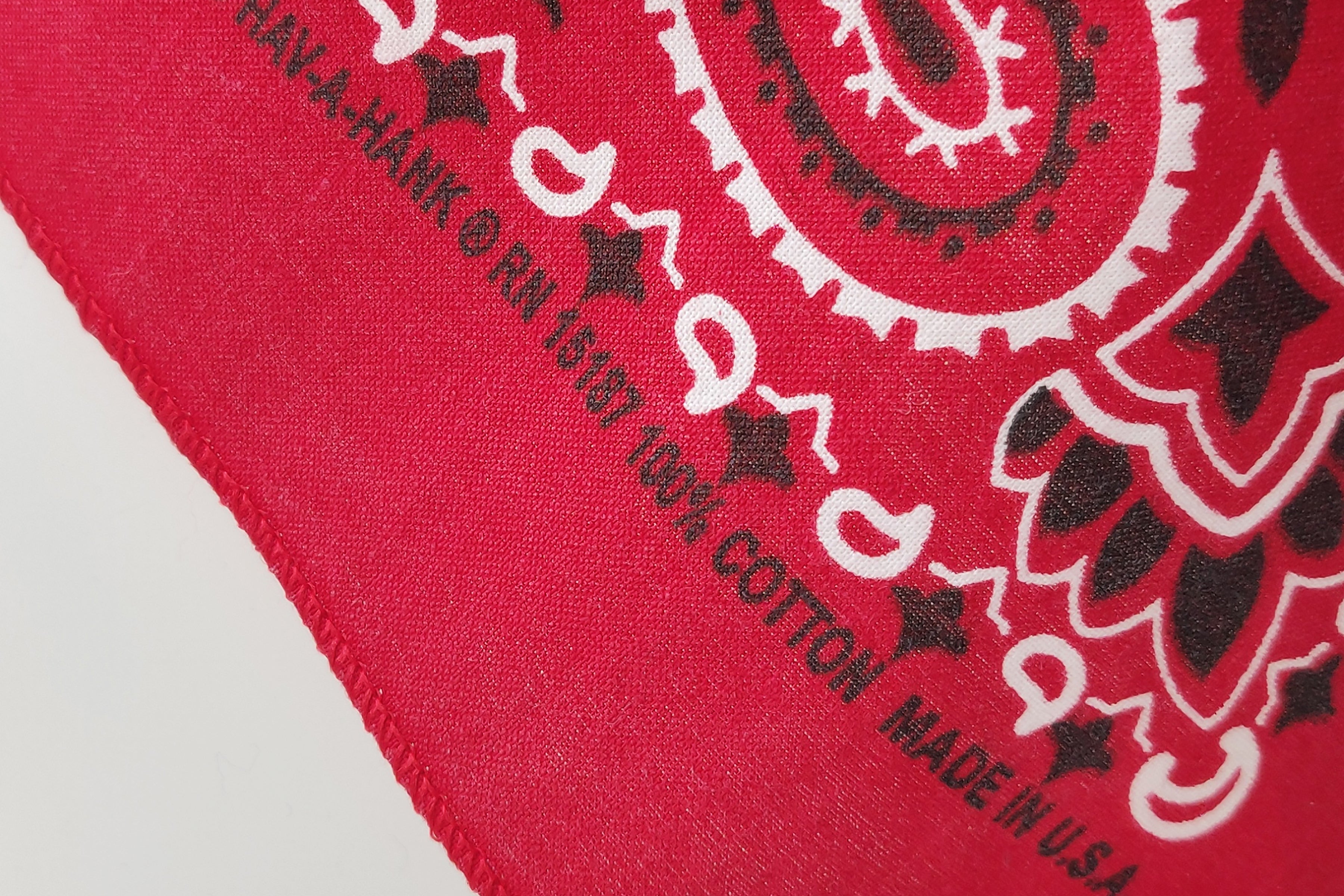 NEW & IMPROVED DESIGN - FEBRUARY 2021. Our BANDITO was designed and constructed to LOOK LIKE you're rockin' your favorite bandanna (livin' your best inner train robber life), while also being as protective against airborne viruses as any of our "Original" 3-layer cotton masks. 
Our BANDITO Cotton Mask is three layers thick, including a re-sterilizable unwoven polypropylene filter, in compliance with The Public Health Agency of Canada recommendations (11-03-20).
Features:
One Size Fits All. Our new design (02-20-21) has adjustable ear straps, and given it ties behind the head, like a standard bandanna, it fits all face shapes and sizes like a dream. 
2-ply 100% Cotton - We exclusively use classic "HAV-A-HANK" paisley-print bandannas (made in the USA since '46), lined with light-weight black organic cotton.  
Filter pocket w/ filter - We've sourced

 

Halyard Health H600

 

heavy-duty medical grade sterilization polypropylene fabric, which has a listed Bacterial Filtration Efficiency (BFE) of 98.9% +. We're including an additional filter in with your mask (two total), however you can nab

 

EXTRA FILTERS HERE.
1/8" ear and neck elastic (BLACK)
1/8" stainless steel nose clamp

 

- To ensure a snug fit. 
Our masks are 100% washable (filter included)

 

- Please make sure you remove filter, and wash cold (machine is okay), and hang to dry. Filter can be baked at 165 degrees Fahrenheit for 30 minutes to re-sterilize.
Handcrafted here in our East Vancouver, BC shop, using components sourced as close as down the block & no farther than Los Angeles, California.