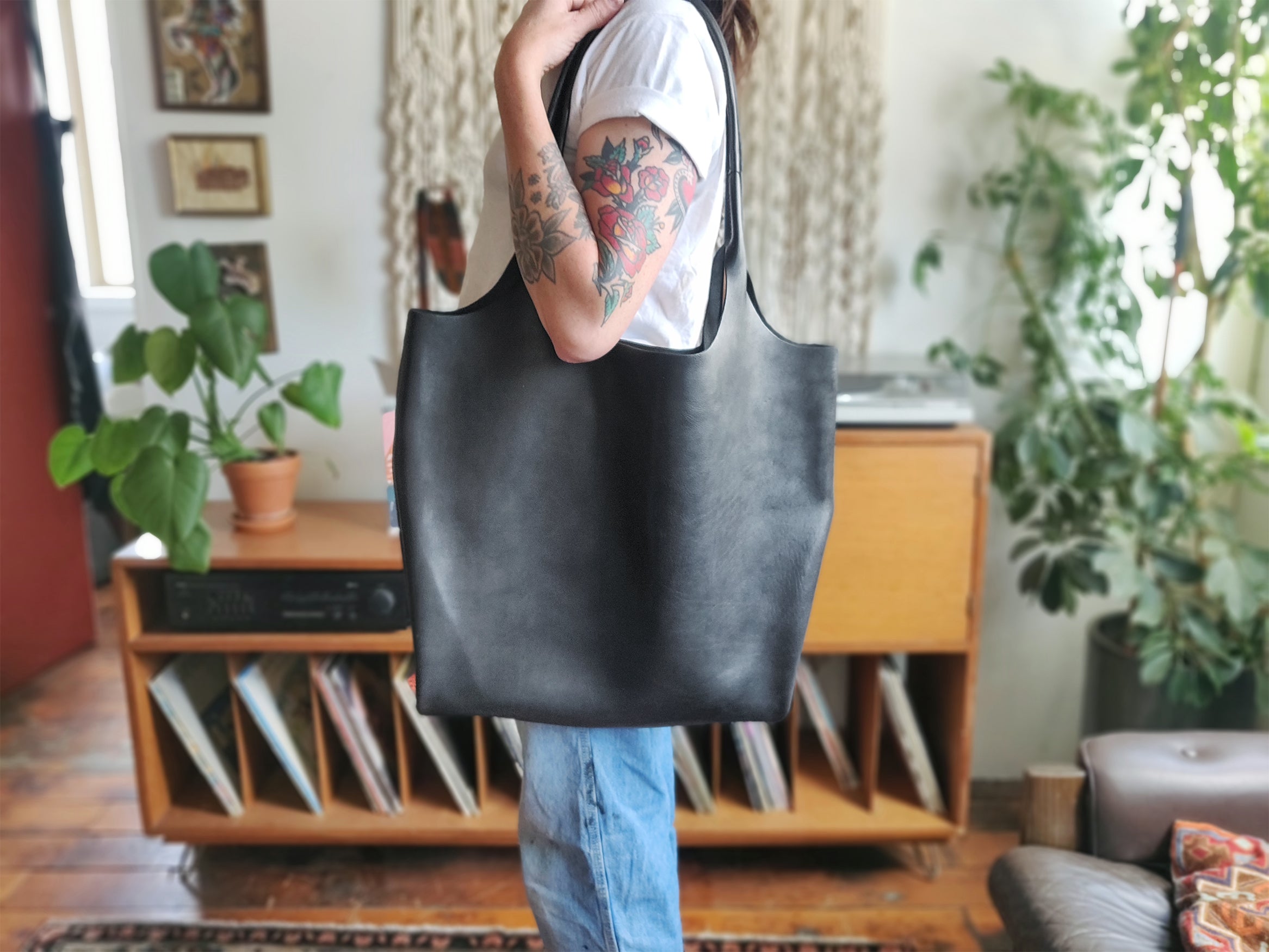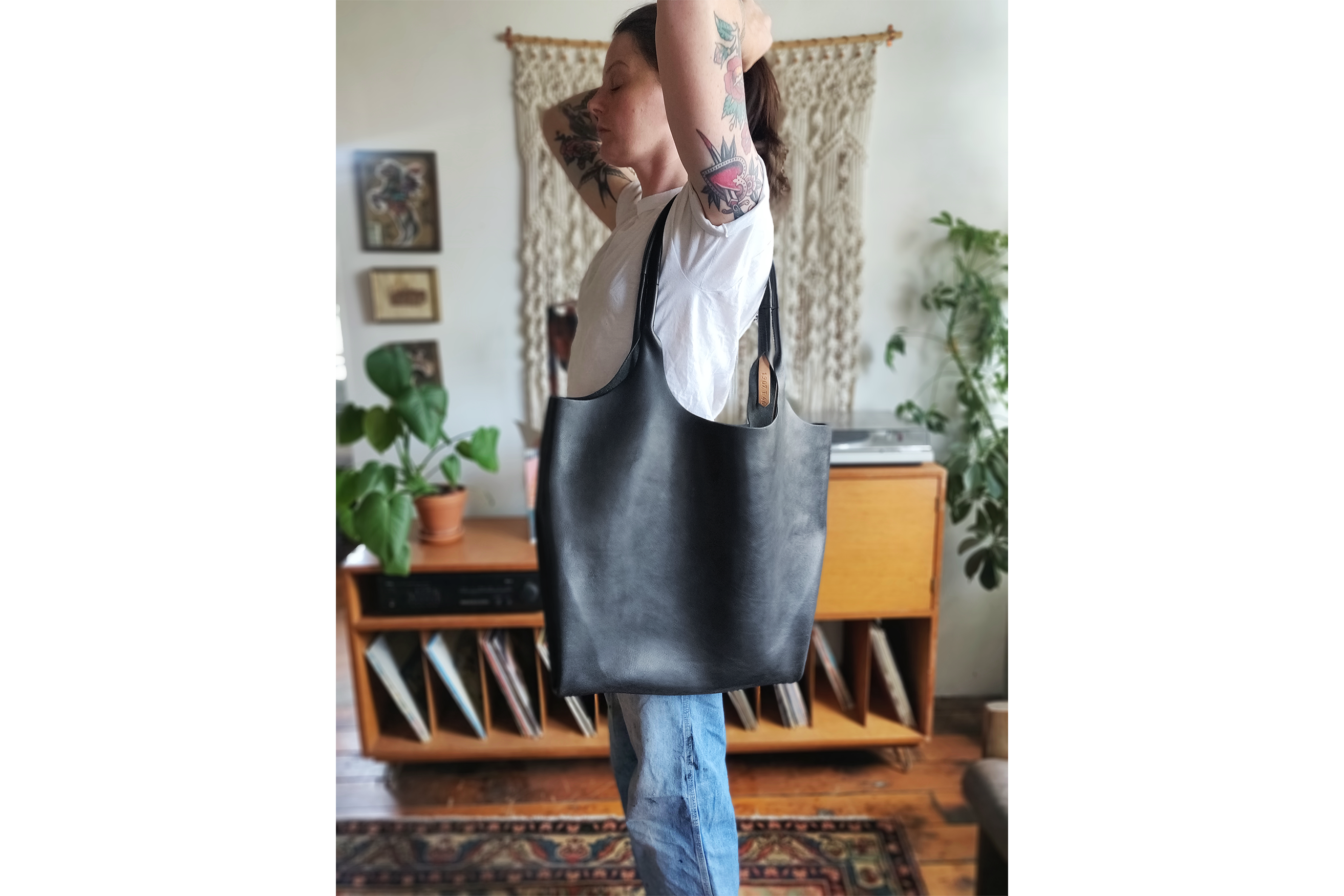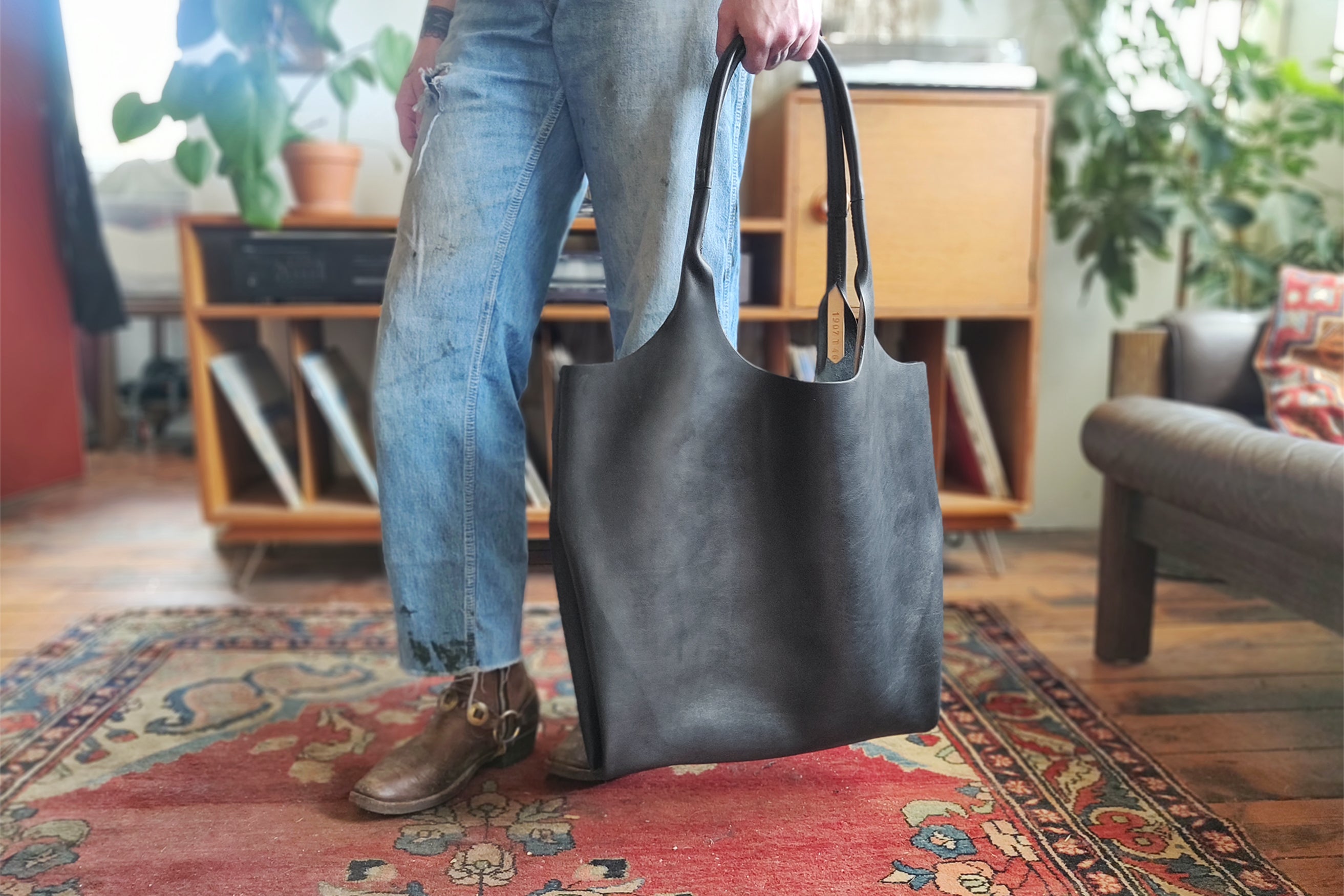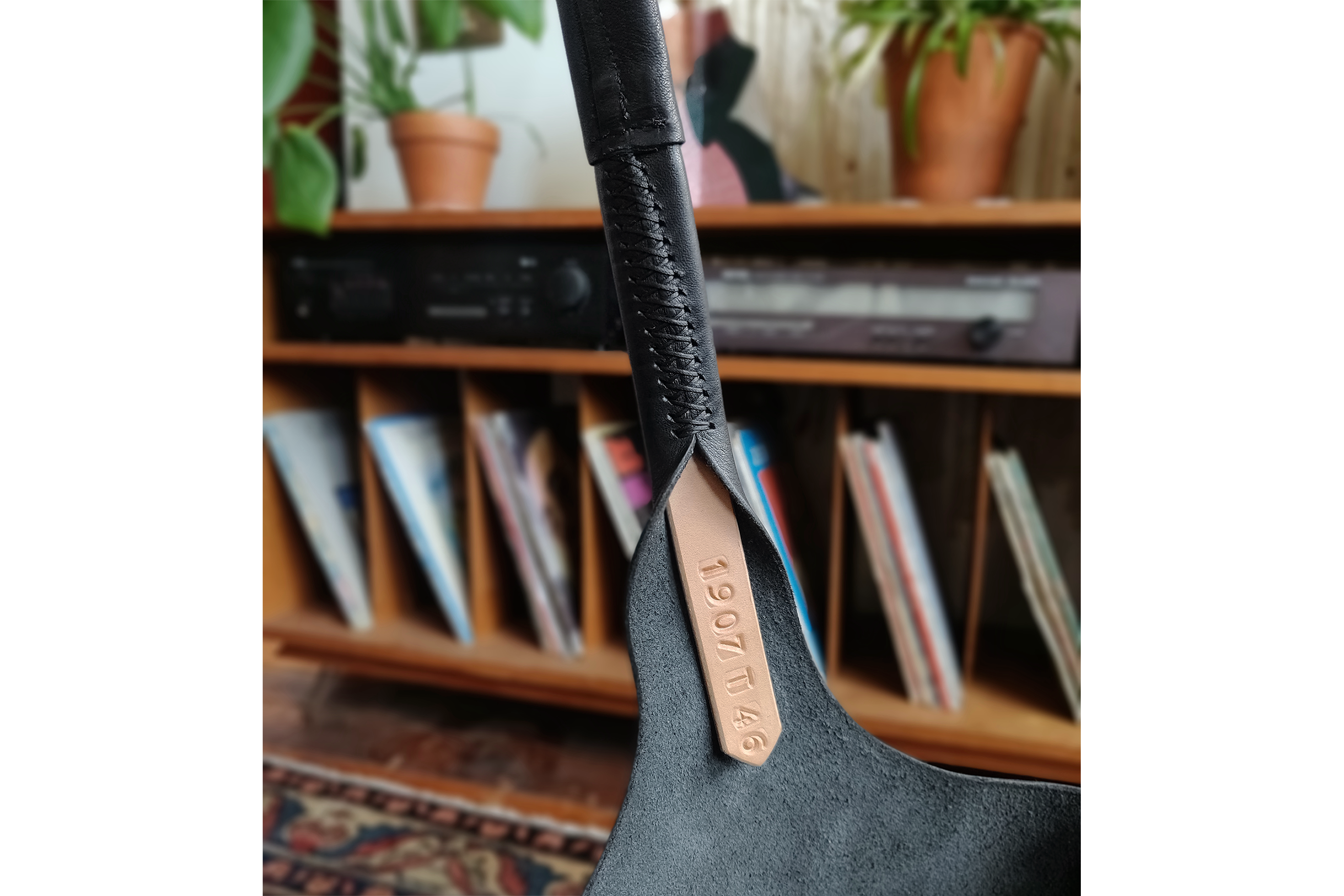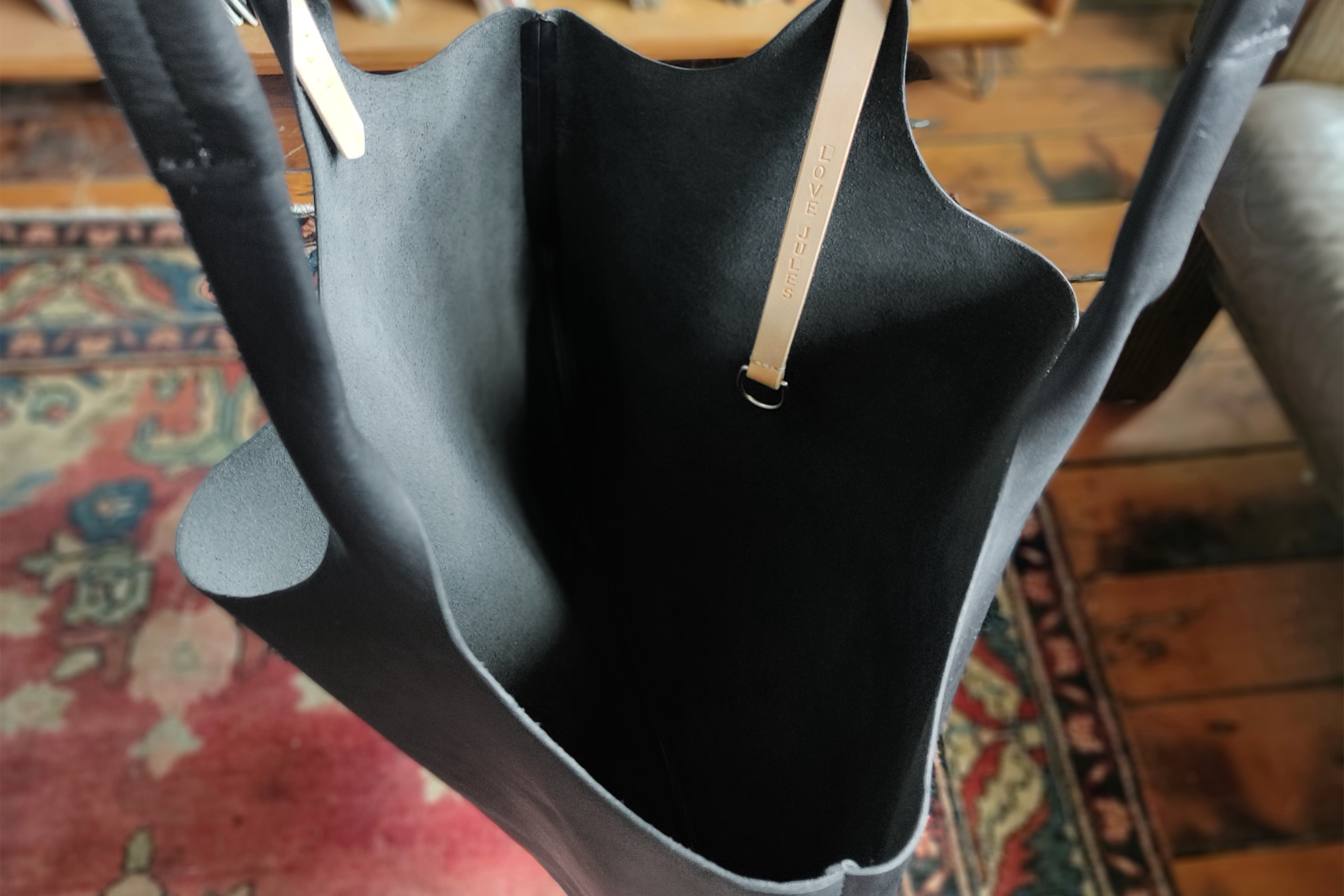 June 17, 2021
Since the beginning of the Pandemic - March 2020, we've been near fully immersed in our protective cotton mask project. But as the world collectively gets vaxxed, and we start transitioning back into some semblance of "normal", we too are beginning to get back to our core biz of making beautifully handcrafted, limited run, leather shoes, boots and complimentary accessories. 
For our very first post pandemic limited release, we're excited to announce a revisiting of a tote design we debuted in a super small way (7 total) 2 years ago - our Big Ass (B.A.) All-Leather Tote. 
This production run will be limited to 18 max. 
B.A. All-Leather Tote specs:
LEATHER: Each Tote will include 10 square feet (half a side) of Horween Leather Co's super supple tumbled BLACK Essex vegetable tanned cowhide - in a midweight 4/5 ounce. Veg tan cowhide will age beautifully and patina uniquely based on the elements and experiences you choose to expose it to. 
DIMENSIONS: 20" long x 16" high (from bottom to top, excluding handle) x 7" wide bucket. 14" high handle.  
UNQUILY NUMBERED: From 1907.34 - 1907.51
HAND-STITCHED HANDLES
LOGO'D KEY-RING
TESTIMONIALS (IG): 

"My bag is one of my most loved possessions! I adore it!!! and everyone covets it. EVERYONE!" - @kmacpreston
"My everyday bag!! Absolutely in love..." - @infraggable
"I love mine, one of my best all-time purchases!" - @kimd403
We ship worldwide. Actual rates for where you hang your hat may very slightly from the amount billed at checkout, but it'll be close. If we've overbilled, you'll be refunded the difference on ship. 
Totes are READY TO SHIP/ READY FOR PICKUP. 
Proudly handcrafted in East Vancouver, British Columbia, Canada
.
If you have any questions or concerns please
contact us
and we'll do our best to get back ASAP.