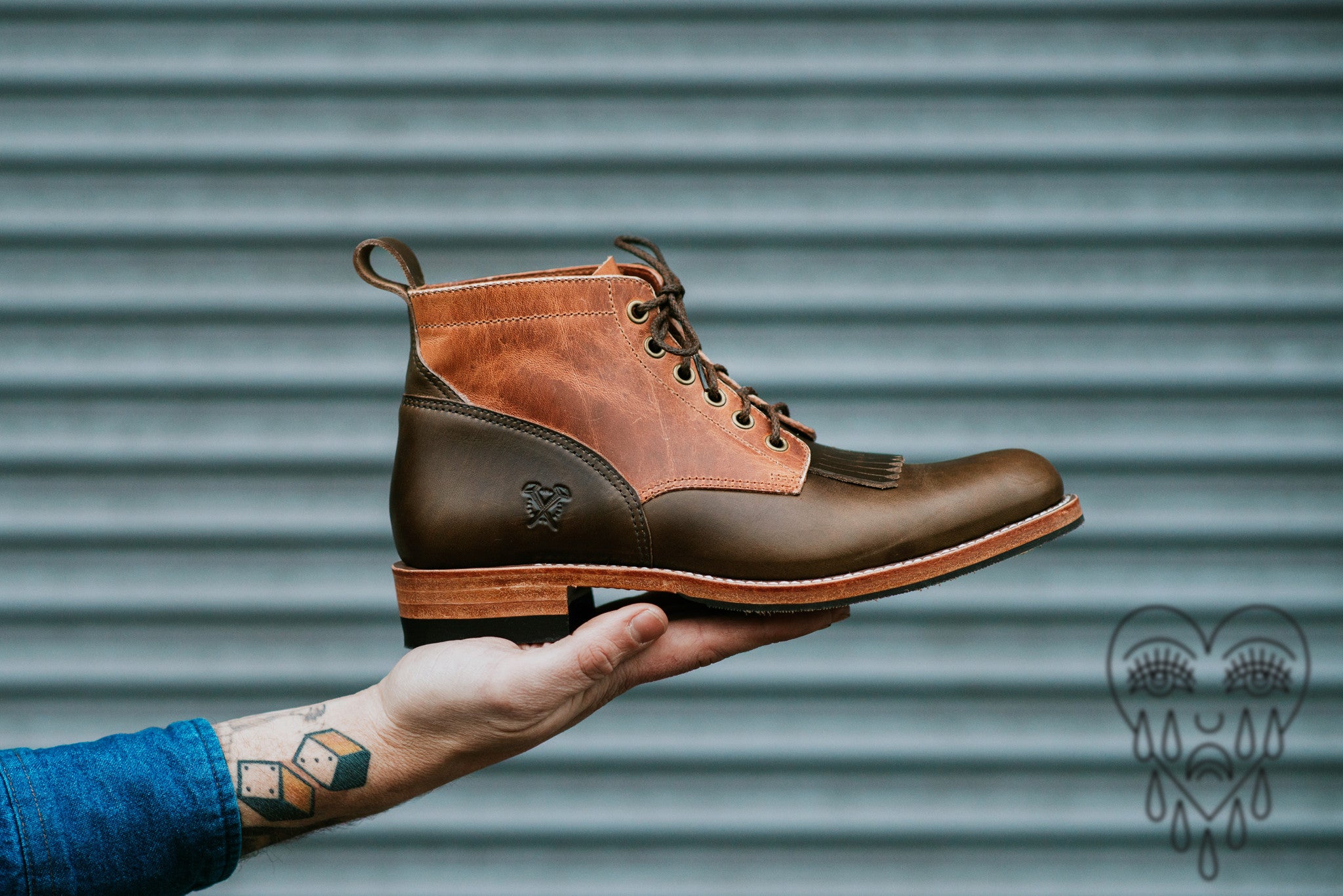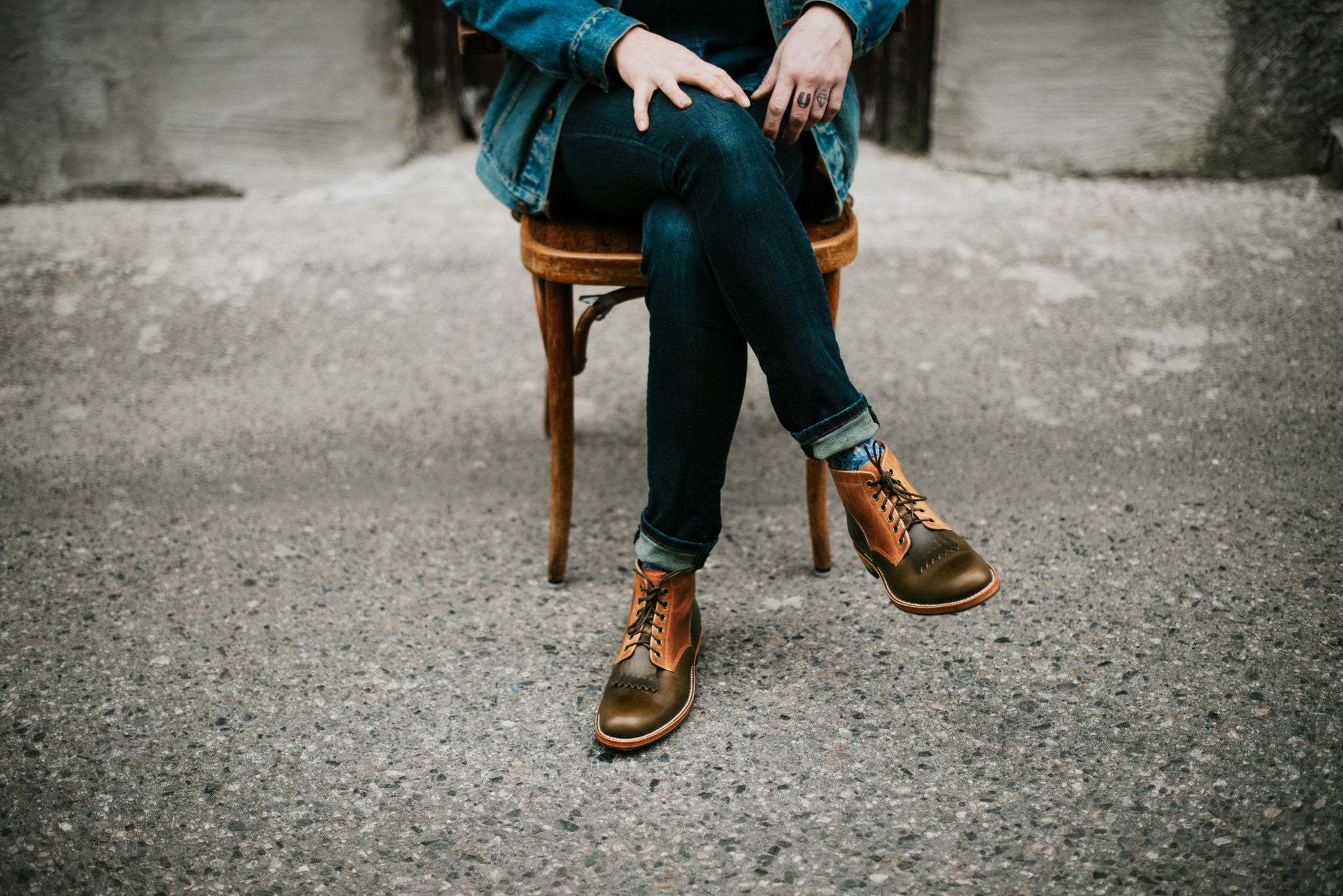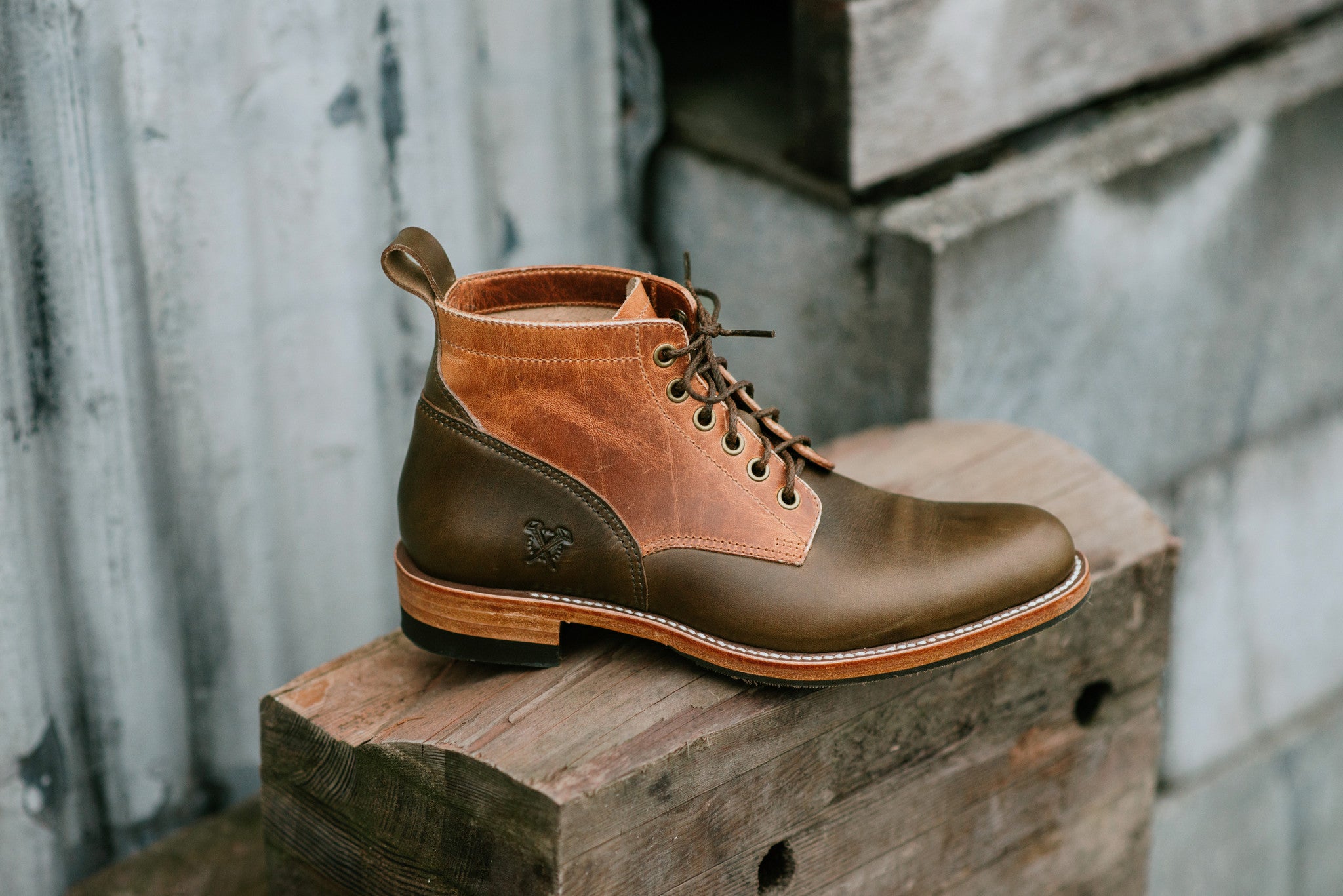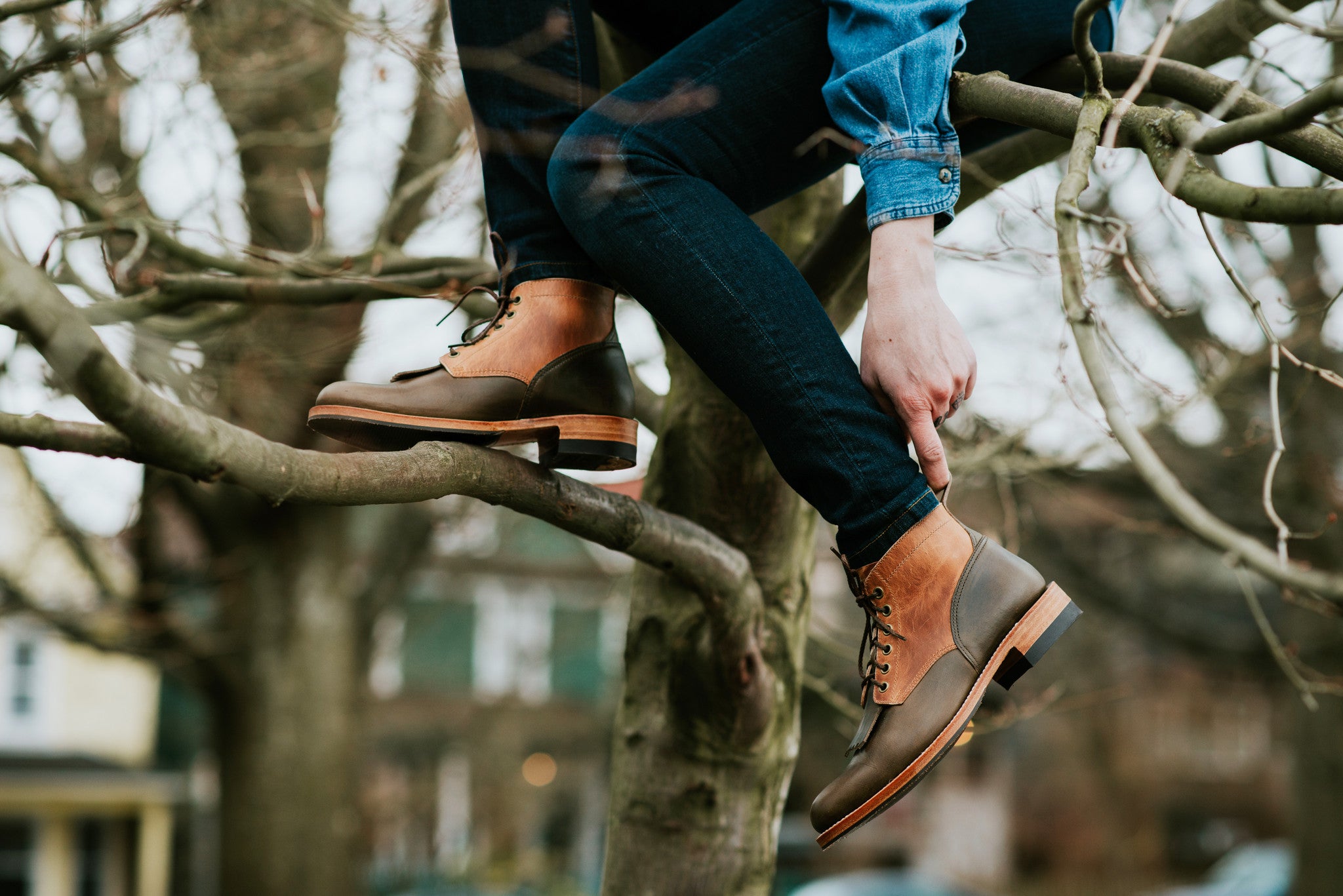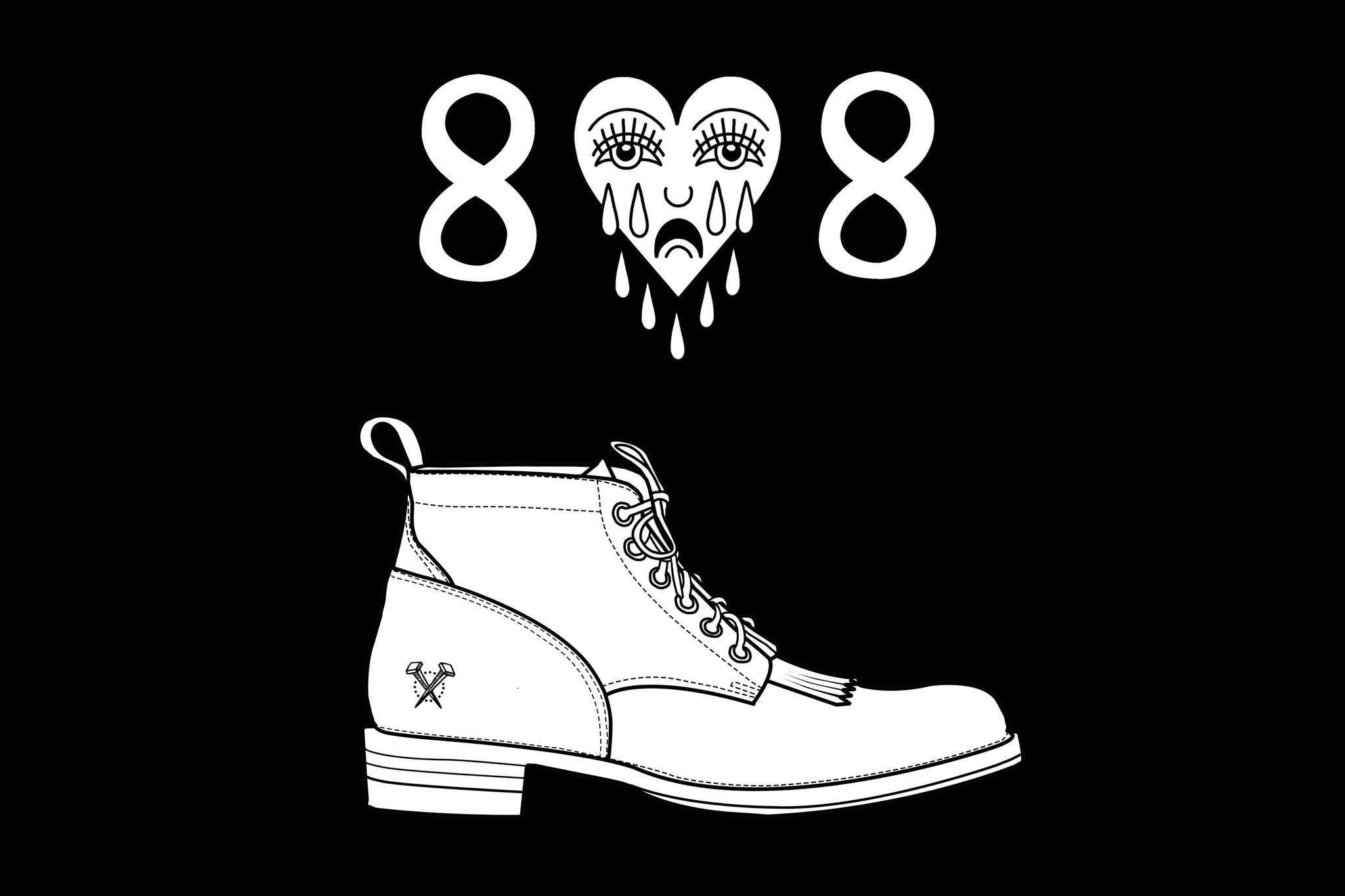 On Sunday February 19, 2017 we officially launched our 4th limited release - The 808 Mid-Rise Roper Boot.
As per usual, we made all 50 pairs of this limited production run available through PRESALE to friends and family) on our mailing list first, with intentions of officially making however many pairs were left unspoken for to the general public a week later. To our surprise we completely SOLD OUT the run in less than 24 hours.  
If you'd like to be kept in the loop for all future releases (we do this every two - three months) please sign up for our mailing list HERE. 
The "Roper" boot's roots are firmly planted in cowboy culture, but a specific design ("Lacers") made infamous by "Justin Boots" had crossover success when they refined the classic cowboy boot silhouette & incorporated laces - not diminishing the hardiness or high-quality craftsmanship that you'd expect in a cowboy boot, but offering more style and versatility to those looking for something a little less utilitarian and a little more fashion focused.

We then took that silhouette, tweaked the lines to make it our own, further upping the anti on the versatility side of things in the decision to make them "Mid-Rise". As we ease into Spring, having a boot that can seamlessly transition from season to season was top of mind when planning this release.
808 Mid-Rise Roper Features:
Custom fit to YOUR unique feet. If you're local, we'll have you in shop for a consultation/ sizing, and if you're based abroad we'll walk you through how to accurately measure your feet. We'll be drafting a unique pattern for each and every pair of boots based on the length/ width of your feet. These "Made-To-Measure" boots will fit unlike any off-the-shelf/ ready to wear pair of shoes/ boots you've purchased in the past – we'll be making these for your feet… and your feet alone.
Available in 6 colors – Black, Brown, English Tan, Navy, #5872 Burgundy, and Dark Olive. All leather used in the production of our boots is sourced direct from the family owned and operated Chicago based tannery "Horween". Note: Two-tone & three-tone variations available as well.  
Available in four different sole profiles -  Both half & full rubber (Vibram) soles available in both rugged and "urban" tread profiles.
We will handetch the custom artwork of your choosing on the outside heel of your left upper to ensure your pair of 808s are truly one-of-a-kind. 
Individually numbered (1 – 50), accompanied by a certificate of authenticity (signed and dated) and additional THANK YOU gifts including a matching (to your upper color of choice) Boot Horn Keychain & logo'd tote bag.
Please review our Returns/ Refunds/ Exchange, Shipping and Repairs/ Resole policies before making a purchase decisions - we want to ensure everyone is on the same page before moving forward.
Pairs will be shipped within 6 - 8 weeks from March 1, 2017 (our first scheduled day of 808 production). 
Proudly handcrafted in East Vancouver, British Columbia, Canada
.
If you have any questions or concerns please
contact us
and we'll do our best to get back ASAP.