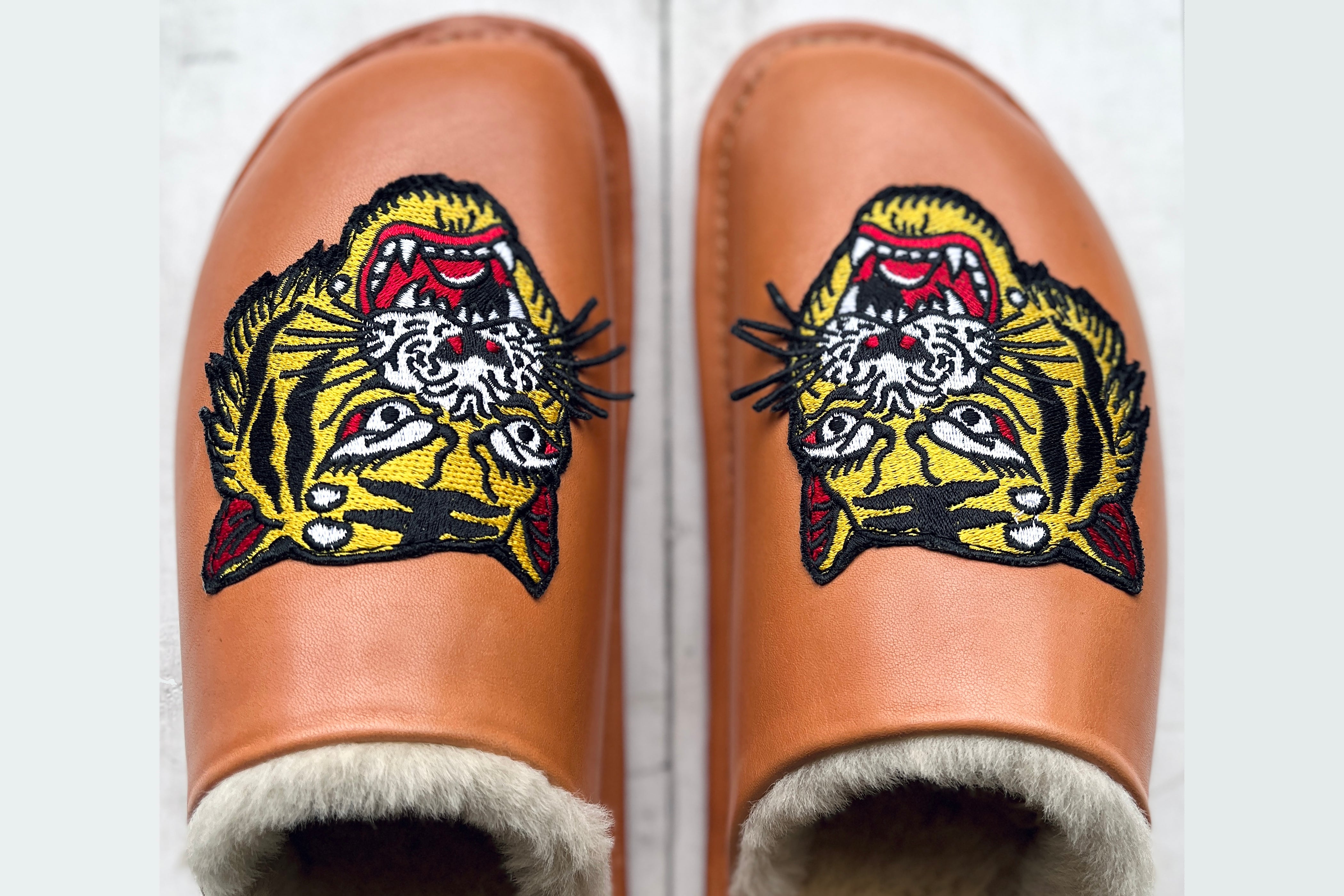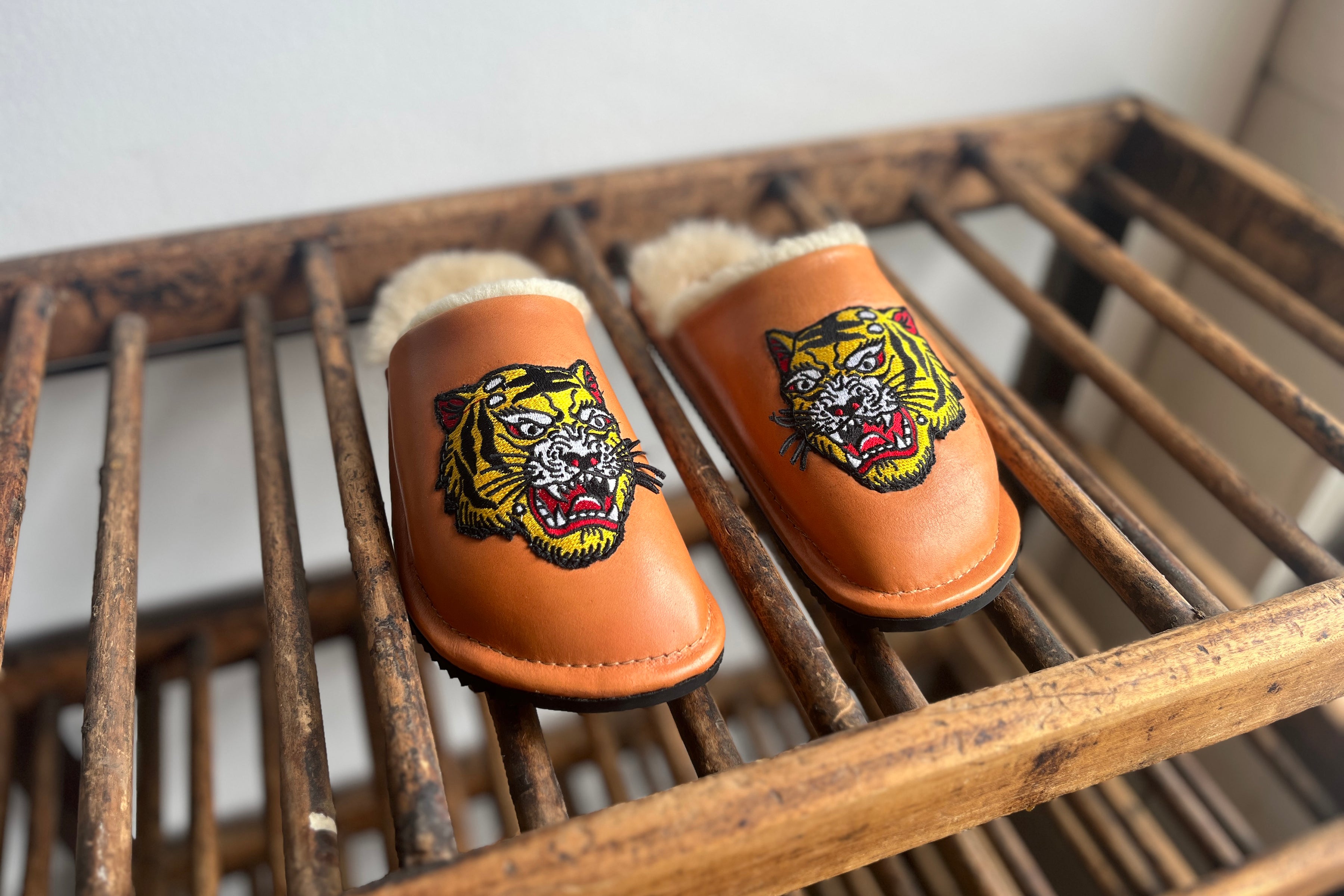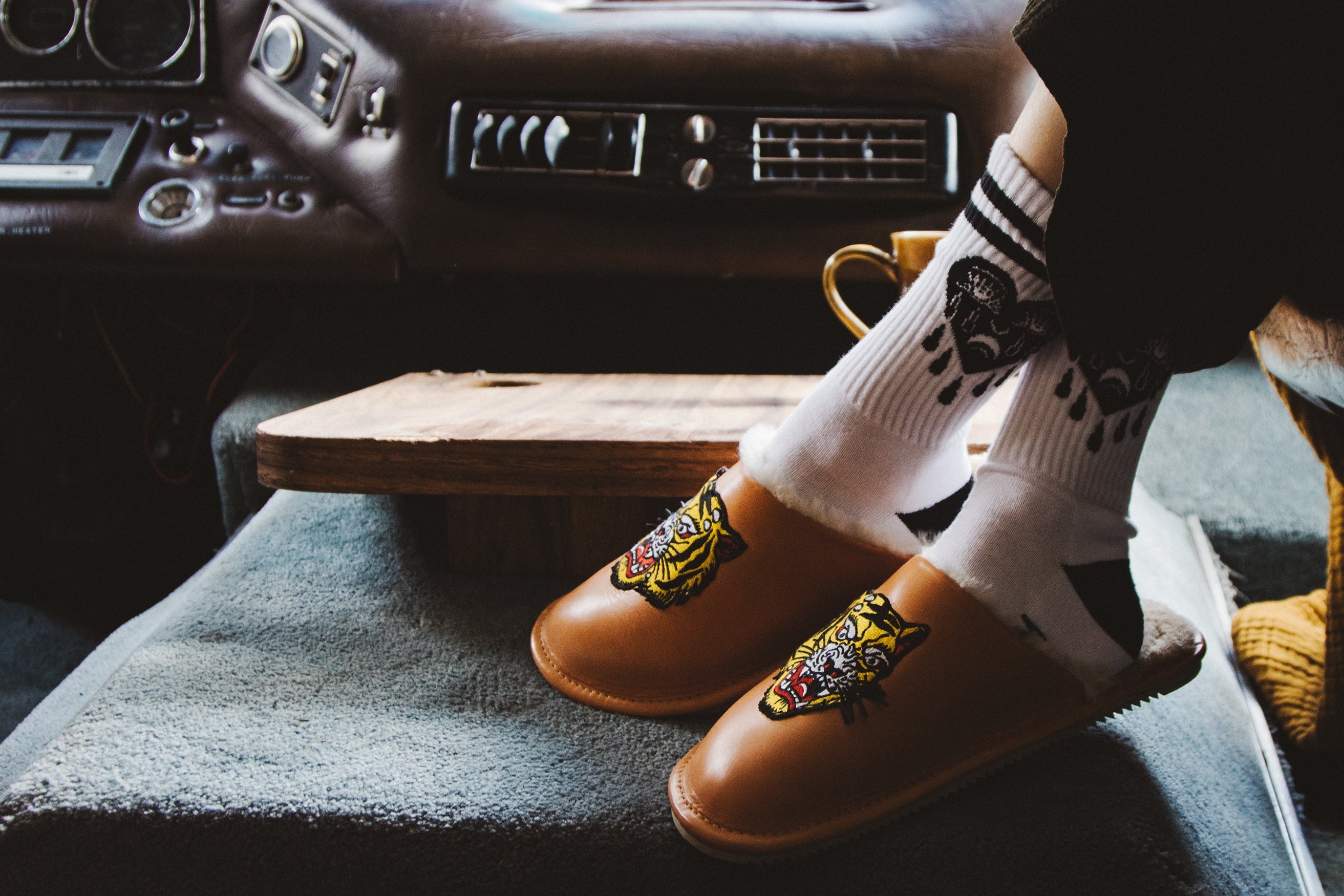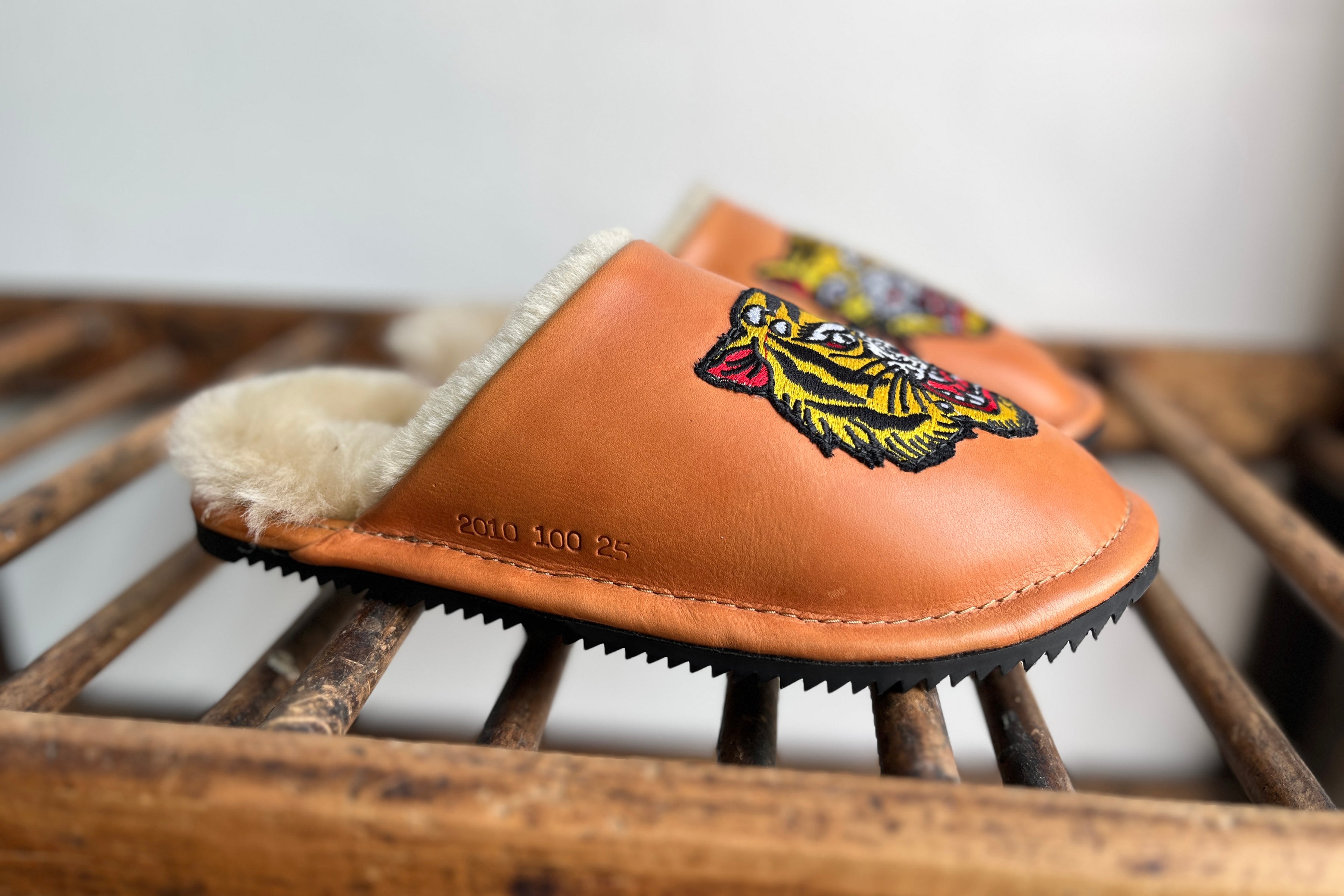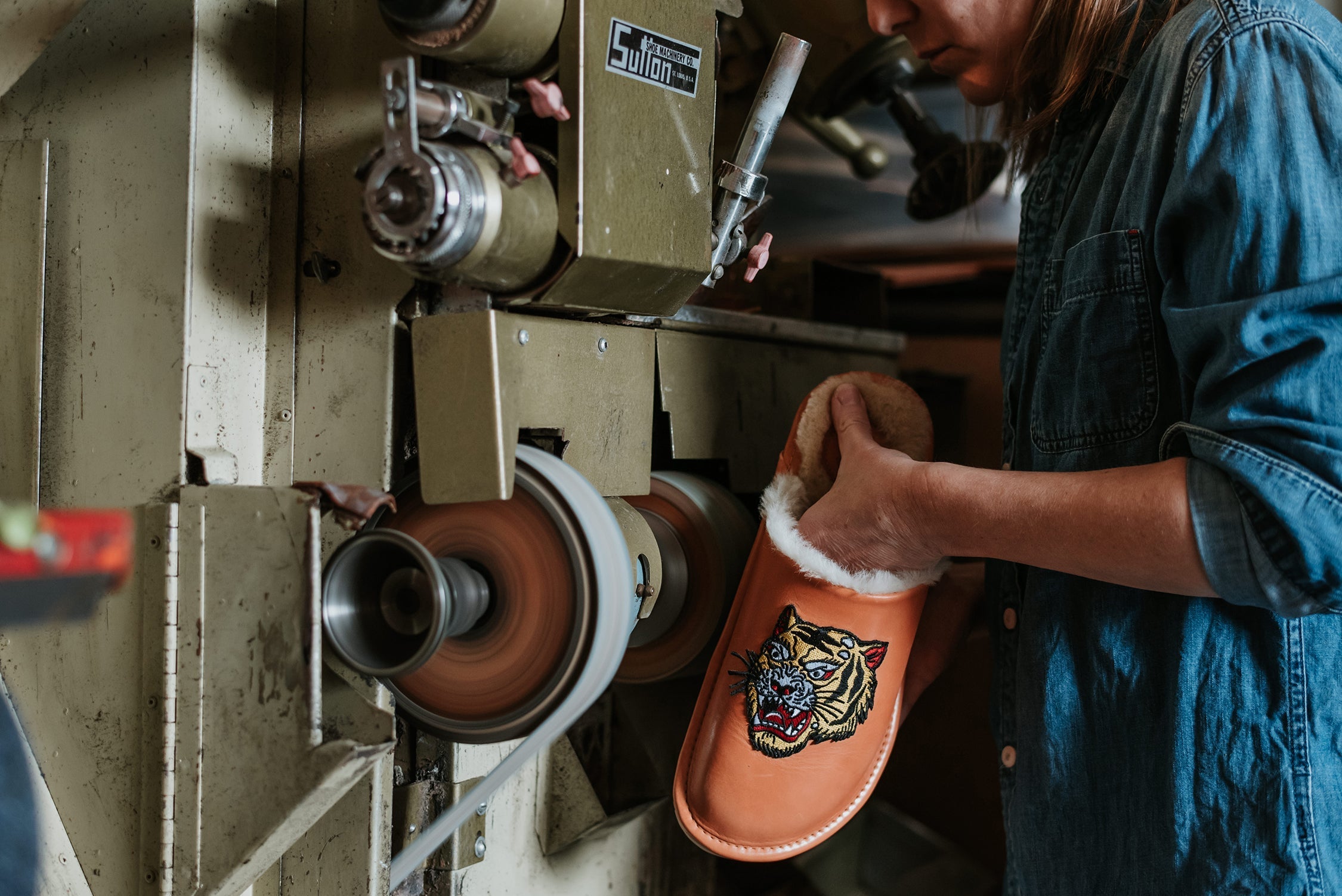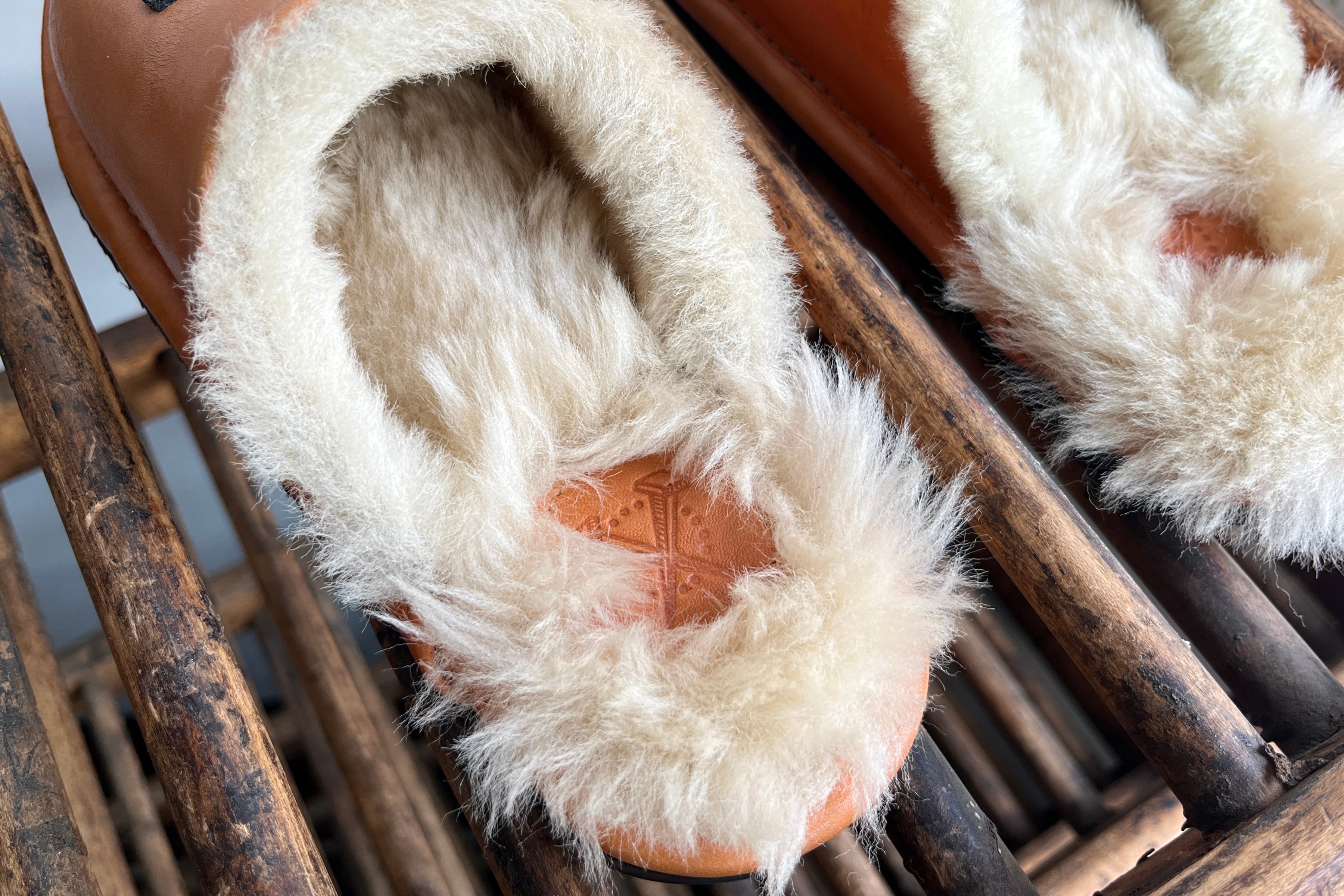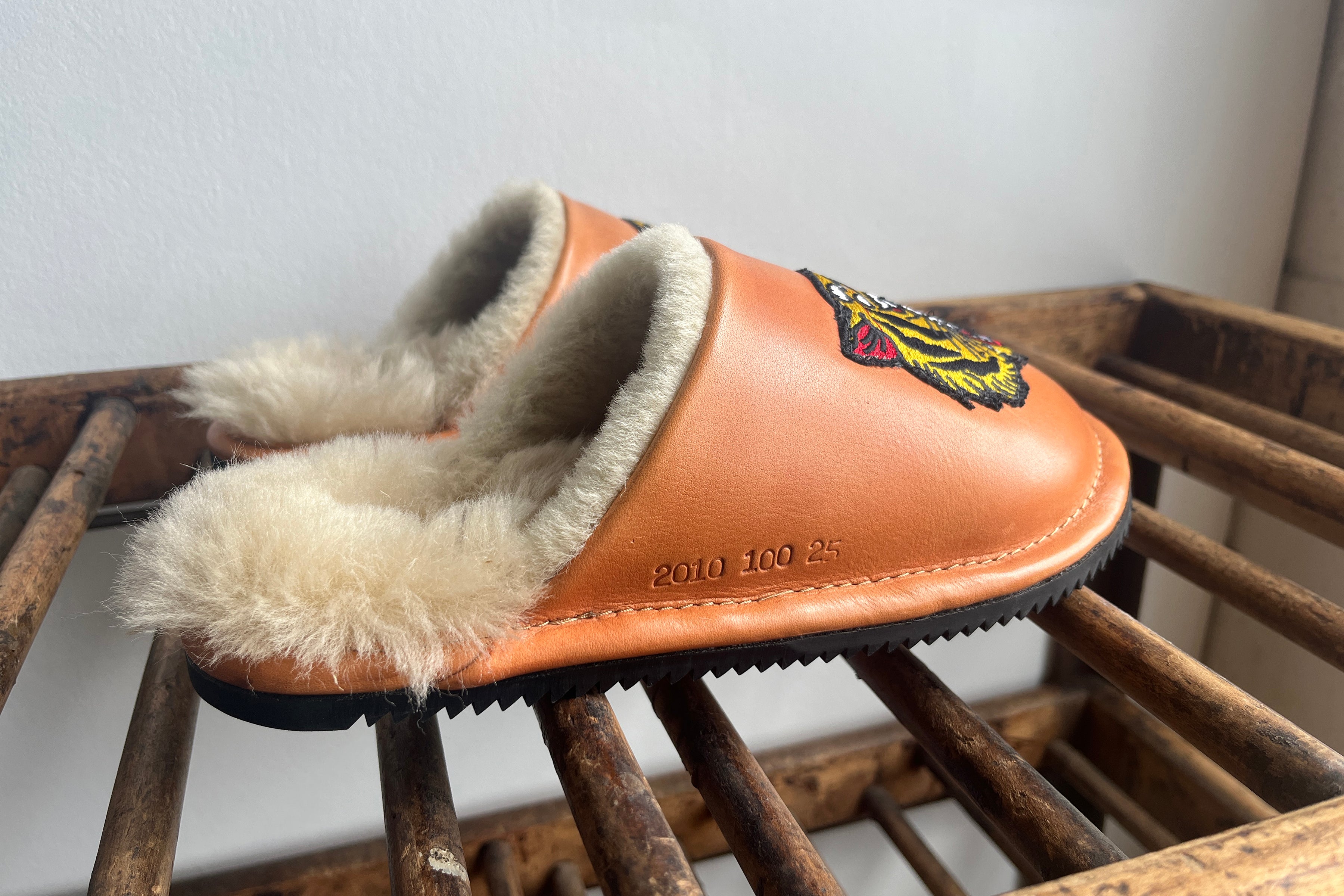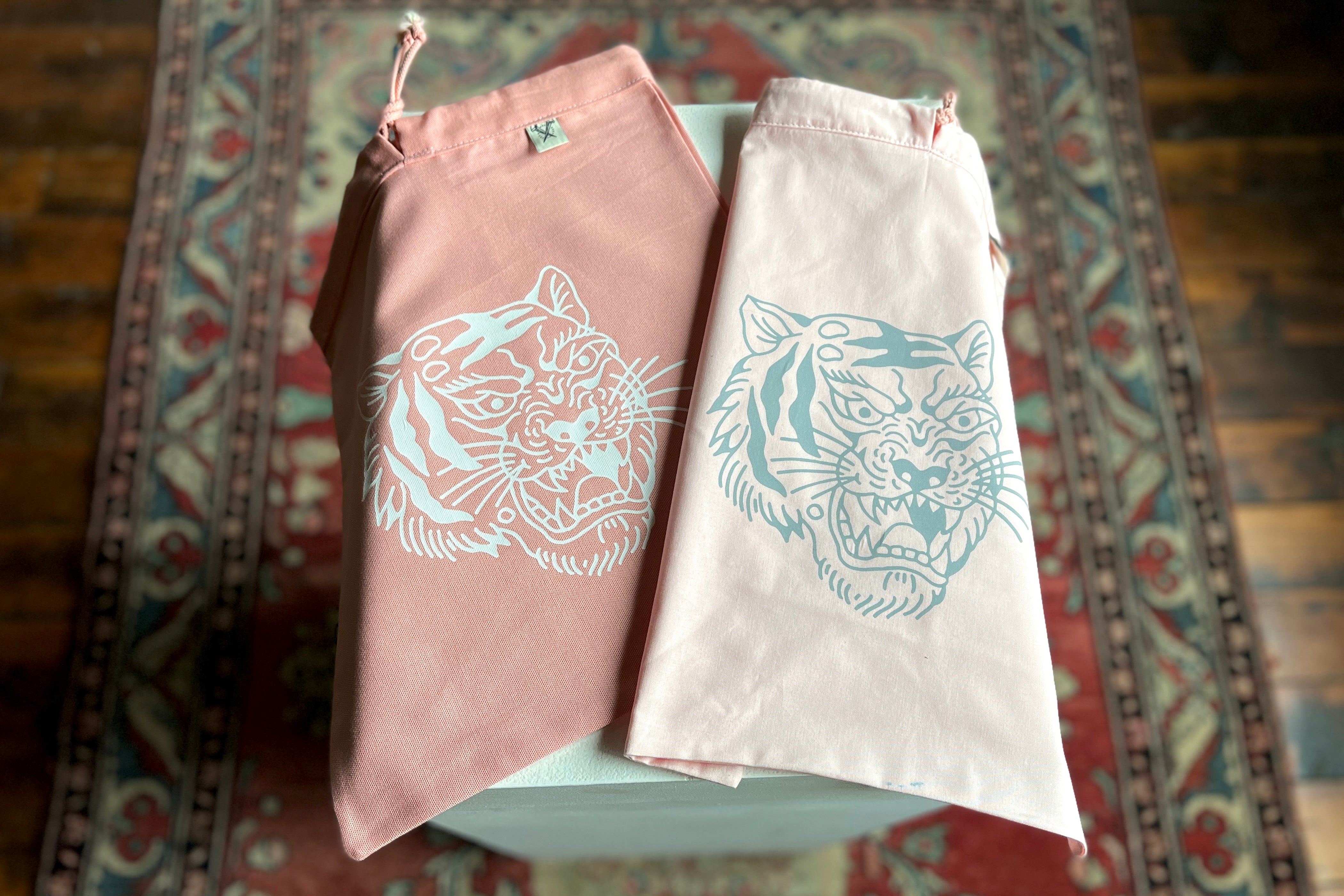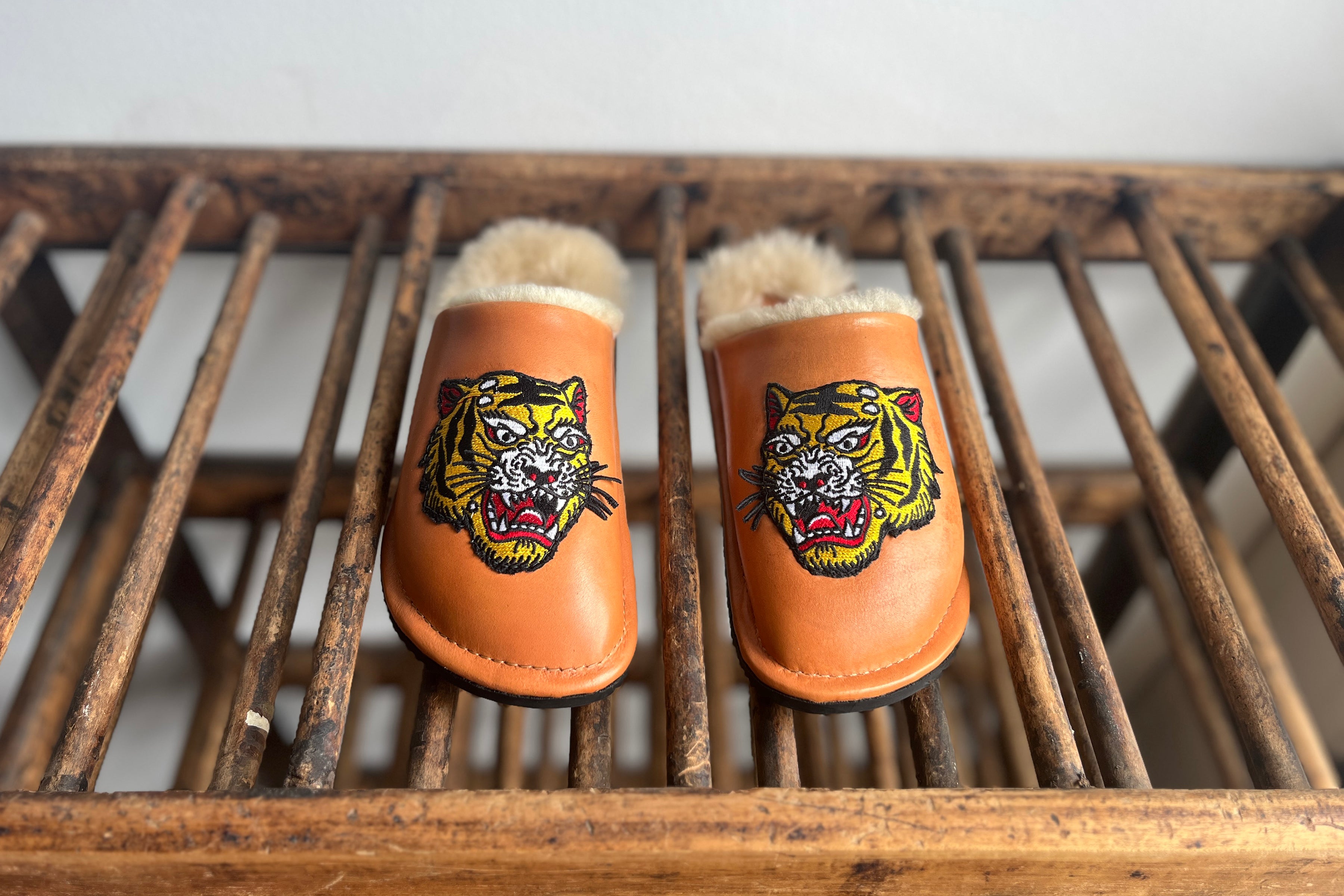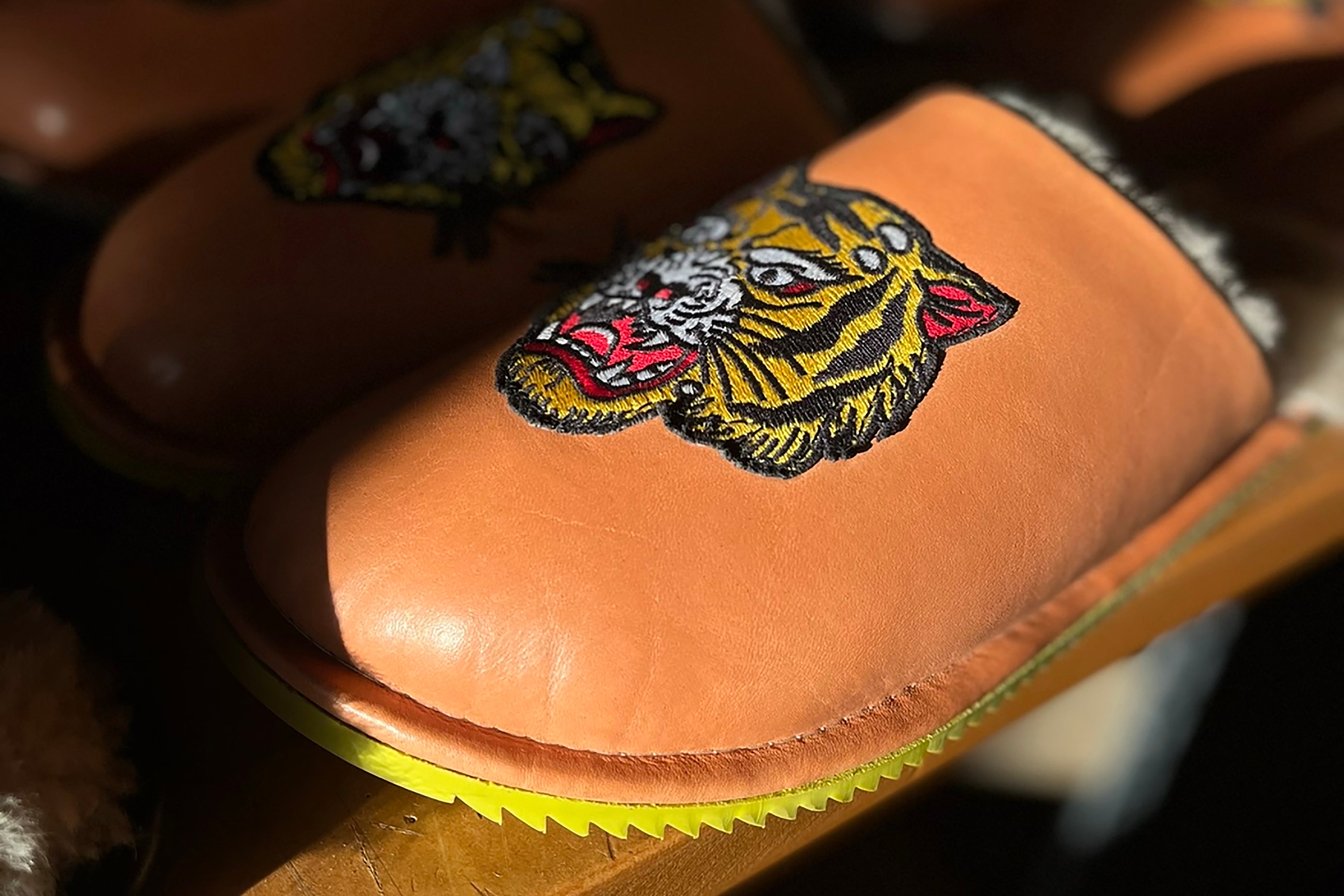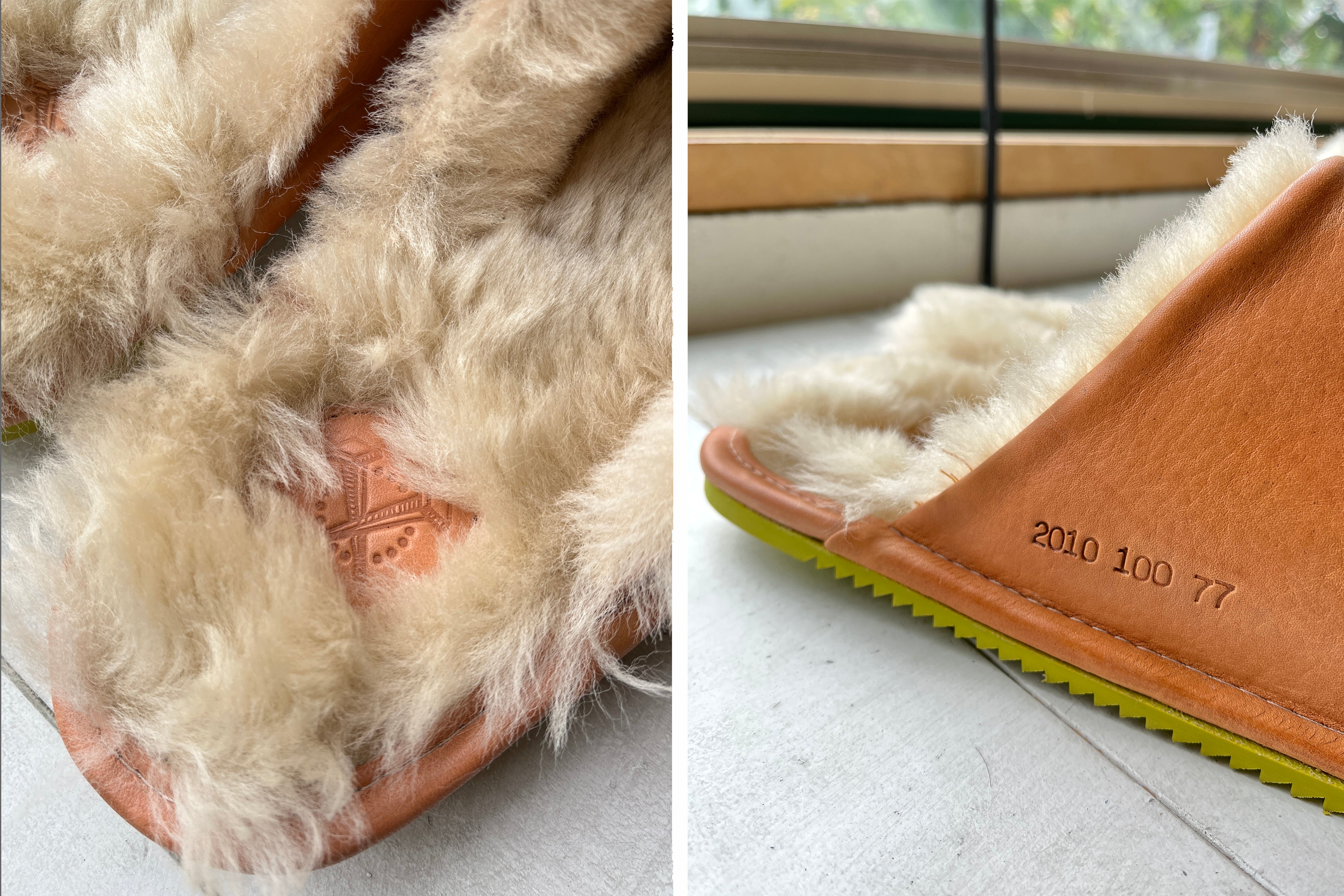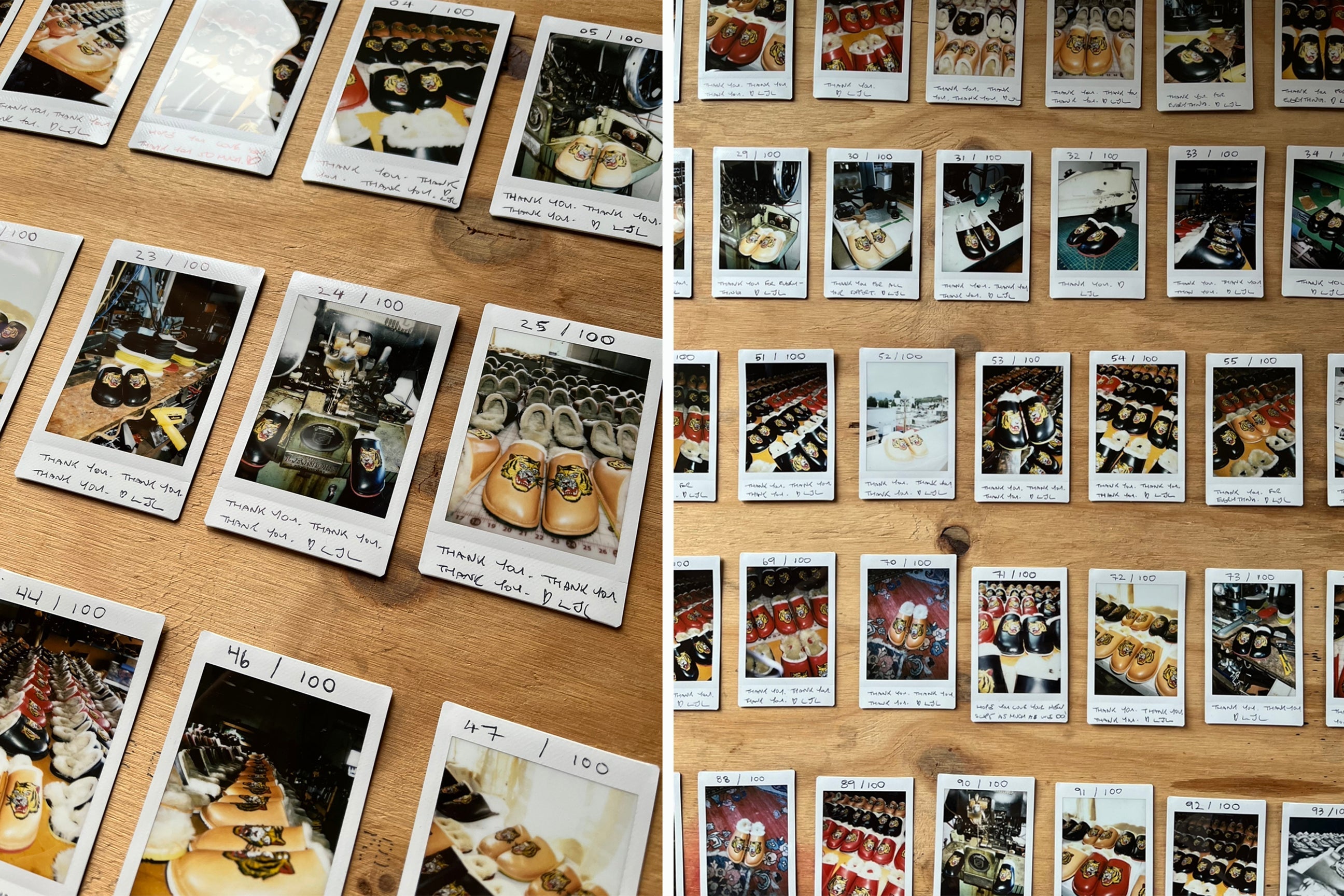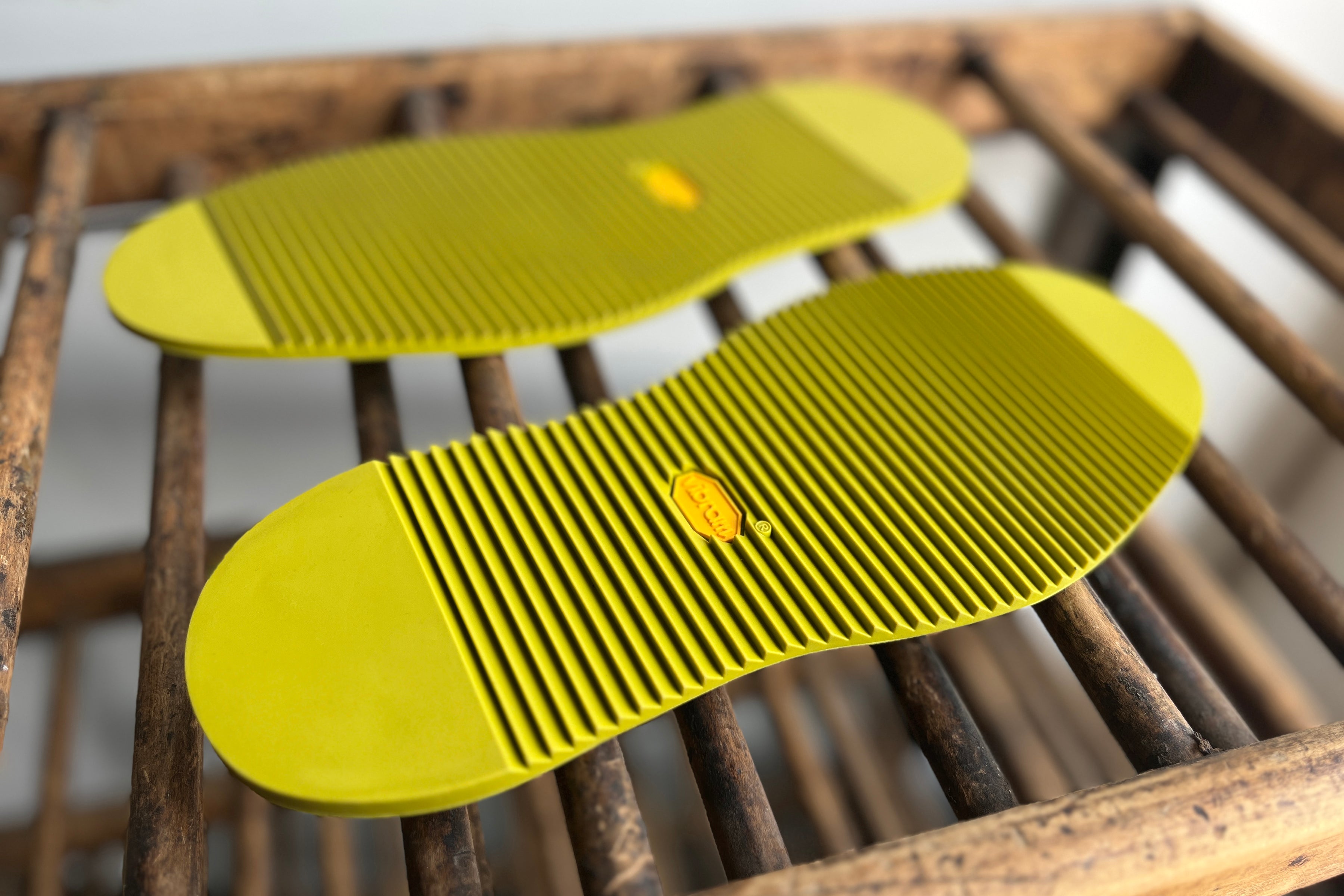 These TIGER HEAD SLIPS... were intended to be a shift in direction for us. Back in the Spring of 2022... when we dreamt up this run... we had intentions of pivoting our production model - to lean more on local talent, with pre-established infrastructure & capacity. The grand plan... to evolve our lil' baby of a passion project into something more sustainable and scalable - to hopefully set ourselves on a path towards long-term success. 
And... well... It didn't exactly work out as planned (to say the least) and... long story short... our 2010 TIGER HEAD SLIP was our final footwear release. 
Our inaugural 100 pair run dropped in late May 2022 and the final pair shipped September 23, 2022. 
This specific pair (2010.100.25) was one of few in which the customer they were custom made for requested (crazily in my opinion) NO TIGER HEADS, but... we missed the memo (obviously). So... these "defects" never saw the light of day.
If this special pair speaks to you, I'll cover the cost to ship wherever in the world you hang your hat. 

2010.100.25 Features:
37 Euro (6.5 US Women's). Note: Given the volume of sheepskin we've packed into these slips, we've found this pair will fit as small as a 35 Euro (5 US Women's) comfortably

. 

COLOR: Horween Leather Company's 4 oz NATURAL vegetable tanned ESSEX cowhide.
SOLE PROFILE & COLOR:

 

Vibram's classic & "MINI-RIPPLE" in BLACK. Note: This was the only pair (other than the replacement pair) we made in this colorway.
TIGER HEAD. Our locally embroidered tiger head was designed by our good friend and infamous Montreal based traditional tattoo artist

 

Piew Choquette, exclusively for this release and associated stuffs.
SHEEPSKIN LINED. Sourced just down the coast in Northern California, our 2010 SLIPS are lined in natural 1/2" thick sheepskin, with a thicker than thick 1" wild and wavy footbed.
This pair was the 25th (of 100) off the line and is uniquely embossed "2010.100.25". 
Each pair of shoes and boots that leaves this shop is accompanied by an in-house crafted logo'd dust bag and polishing cloth.
We build to last a lifetime. These 2010's are most definitely re-soleable, and... I'll also include a pair of Vibram's deadstock colorway CHARTREUSE for when the time comes. 
Proudly handcrafted in East Vancouver, British Columbia, Canada
.
Thanks for being a part of our story.
If you have any questions or concerns please
contact us
and we'll do our best to get back ASAP.