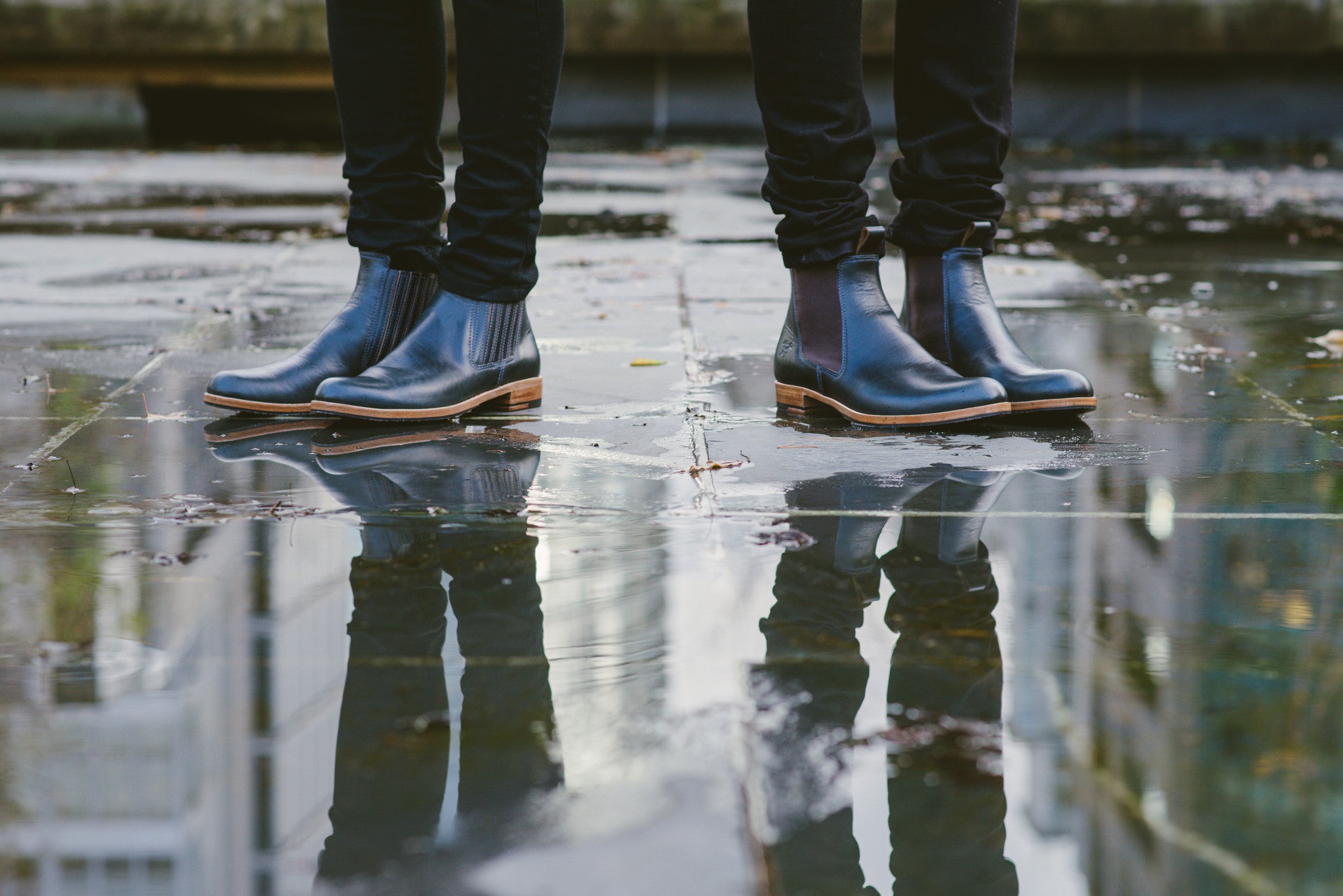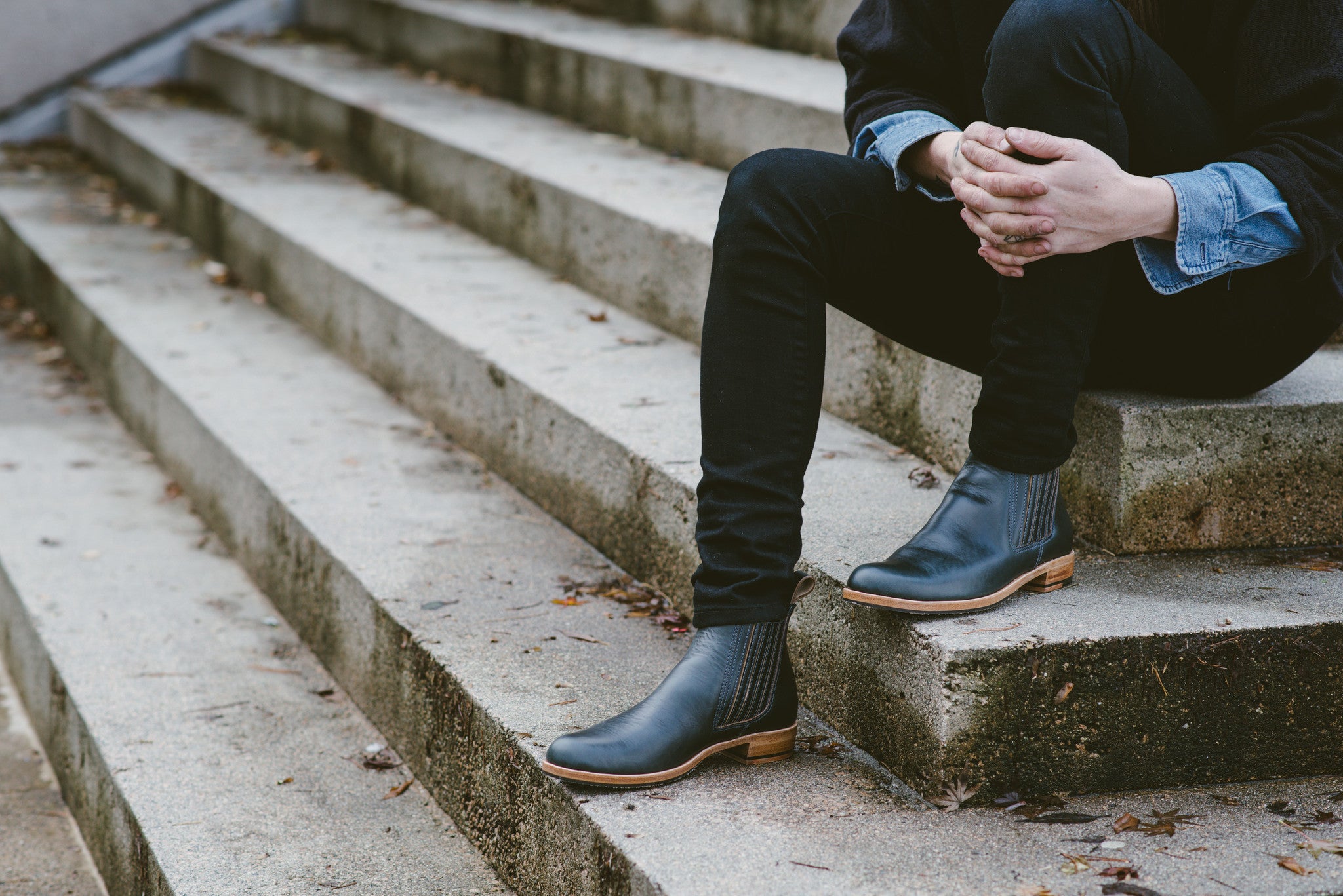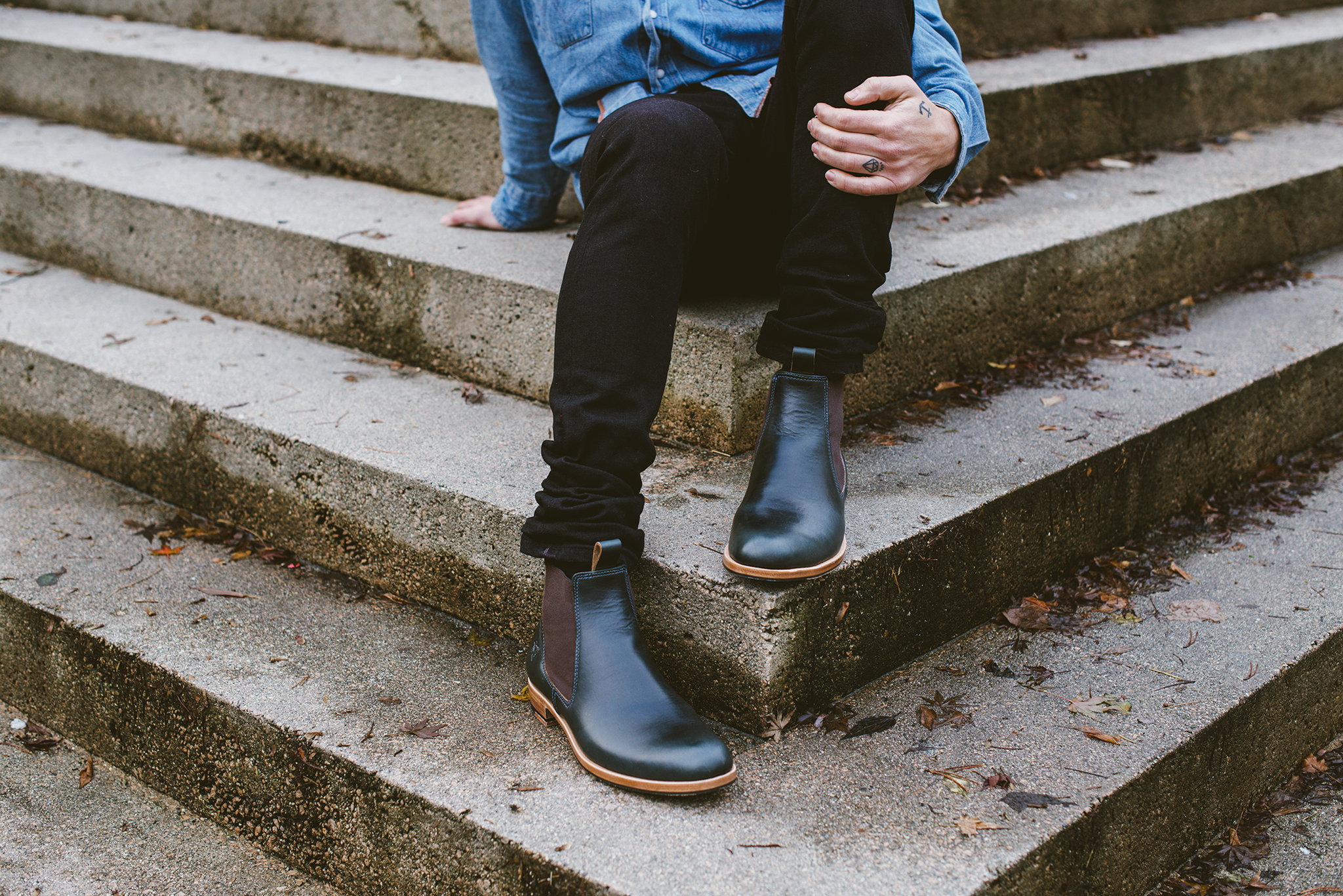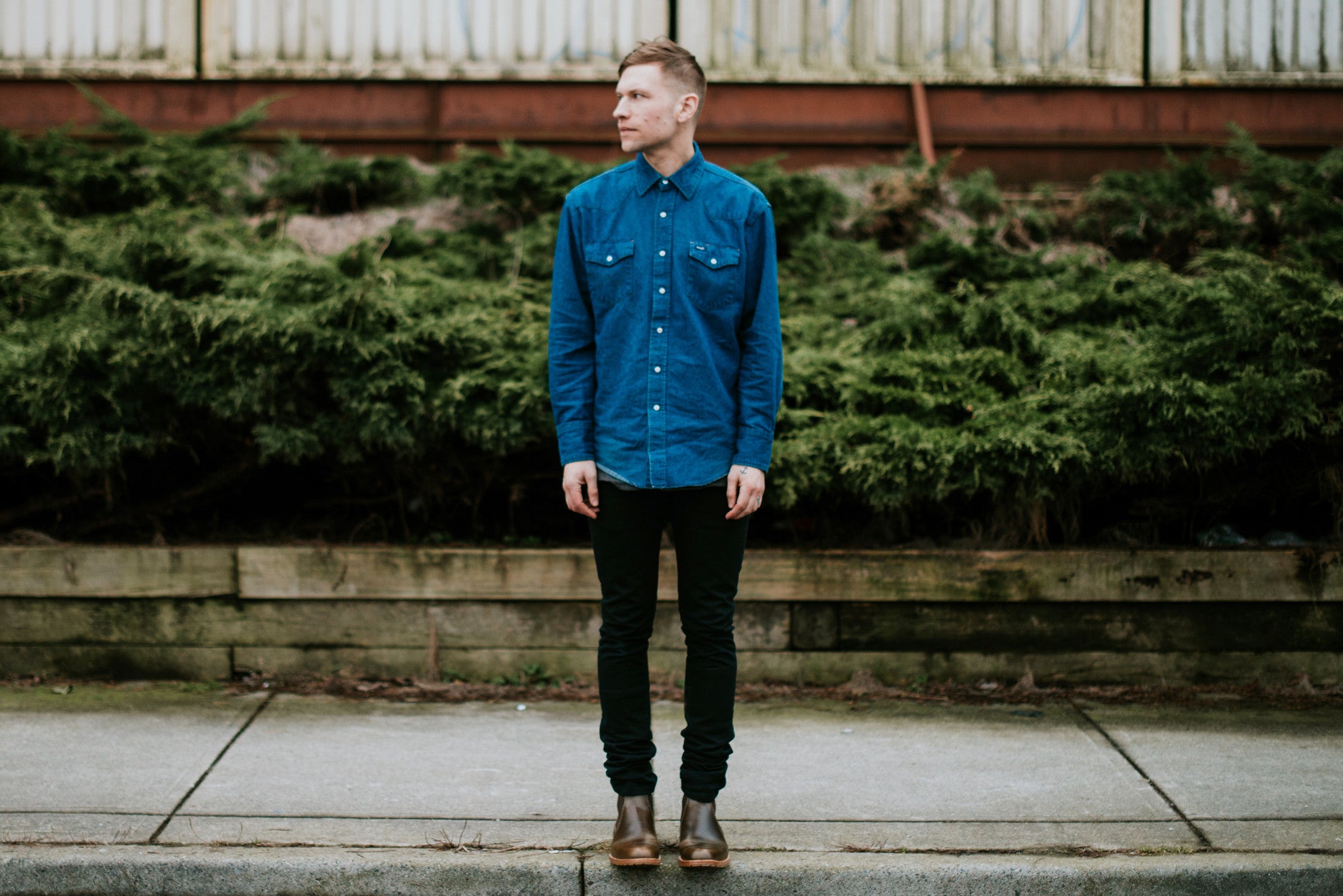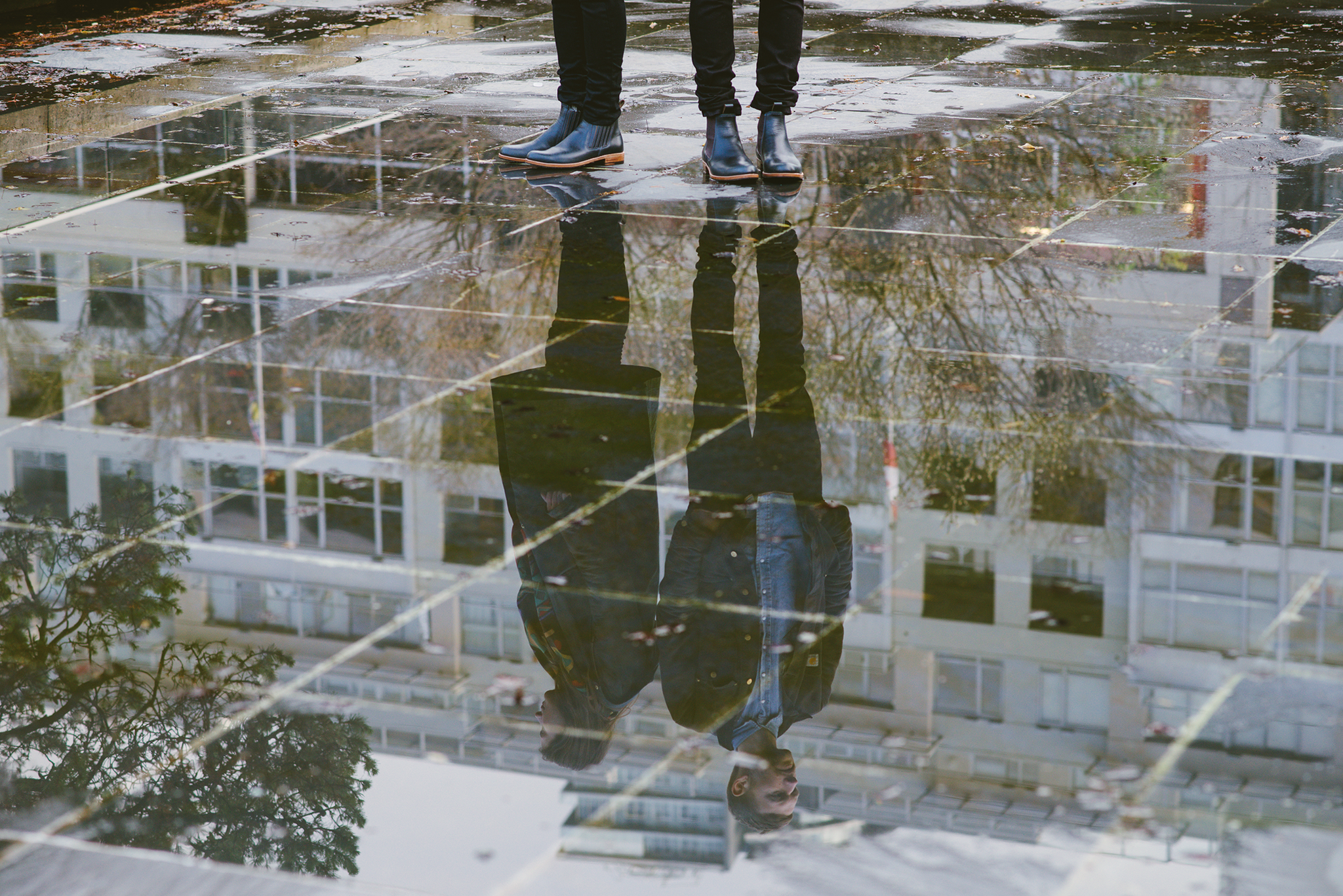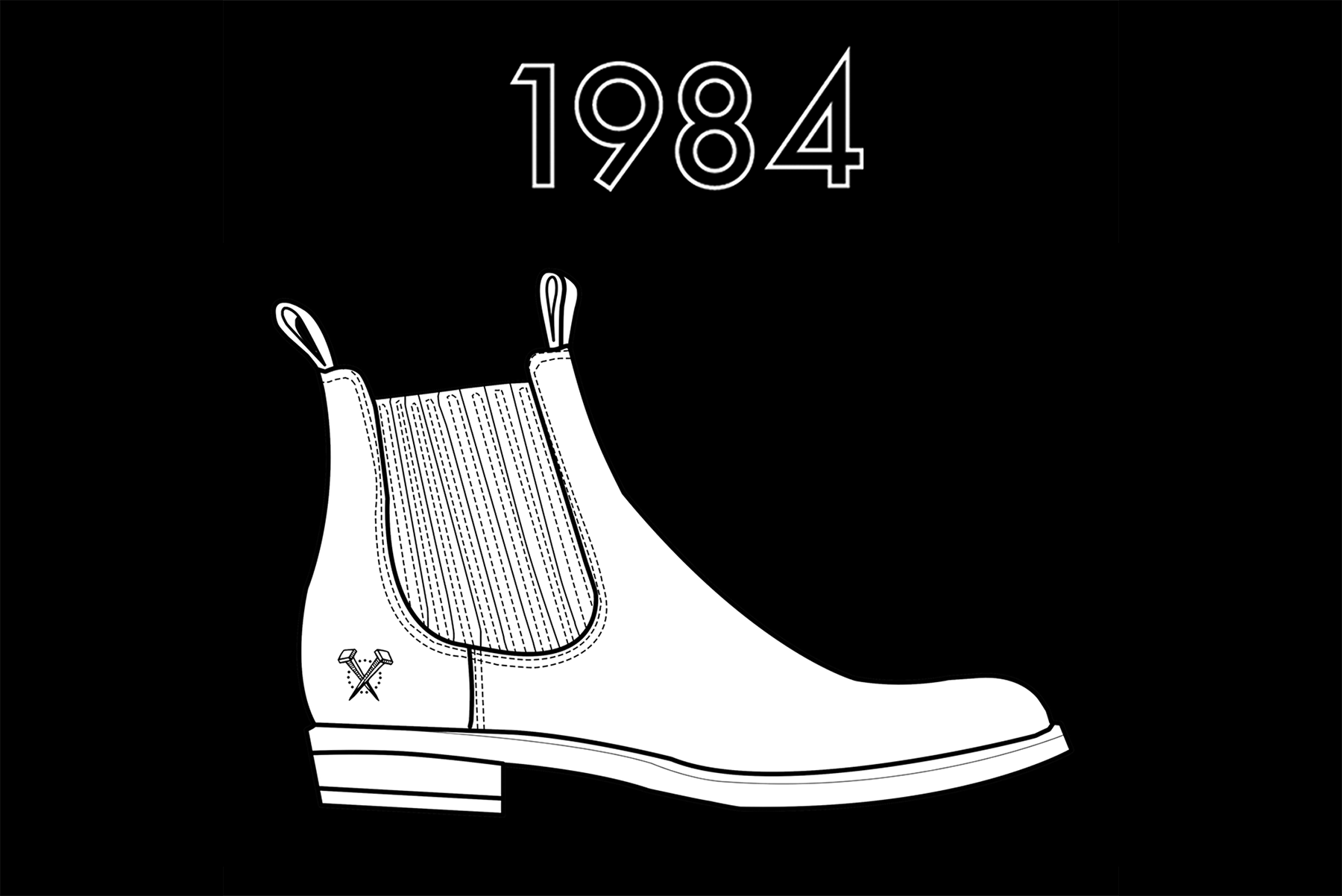 On Saturday November 26th, 2016 (Small Business Saturday) we officially launched our 3rd limited release - The 1984 Chelsea Boot.
Early that afternoon, we made all 50 pairs of this limited run available through PRESALE to friends (and family) on our mailing list, and within a day and a half... we'd completely SOLD OUT the run. 
If you'd like to be kept in the loop for all future releases (we do this every two - three months) please sign up for our mailing list HERE. 
A Chelsea Boot is an iconic silhouette originally designed (and patented) in 1851 by Queen Victoria's custom shoemaker, later popularized by the public due to it's supreme versatility - a boot rugged enough to be worn sporting (including horse riding), yet comfortable & stylish enough to be considered acceptable for everyday wear.

WARNING

: Not all Chelseas are created equal. 
1984 Chelsea Features:
Custom fit to YOUR unique feet. If you're local, we'll have you in shop for a consultation/ sizing, and if you're based abroad we'll walk you through how to accurately measure your feet. We'll be drafting a unique pattern for each and every pair of boots based on the length/ width of your feet. These "Bespoke" boots will fit unlike any off-the-shelf/ ready to wear pair of shoes/ boots you've purchased in the past – we'll be making these for your feet… and your feet alone.
Men's and Women's silhouettes available. 

Similar in shape, our women's model is slightly narrower with a marginally more pronounced heel rise.

Available in 6 colors – Black, Brown, English Tan, Navy, #5872 Burgundy, and Dark Olive. All leather used in the production of our boots is sourced direct from the family owned and operated Chicago based tannery "Horween". 
Available in two different sole profiles

– rugged (highly treaded Vibram Rubber "Half-Lugs") and street (low profile). 

Available with exposed woven elastic (2 colors to choose from) or not (leather covered, stitched and split) - Black and Brown.
We will handetch the custom artwork of your choosing on the outside heel of your left upper.
Individually numbered (1 – 50), accompanied by a certificate of authenticity (signed and dated) and additional THANK YOU gifts including a matching (to your upper color of choice) Shoe Horn Keychain & logo'd tote bag.
Please review our Refunds/ Refunds/ Exchange, Shipping and Repairs/ Resole policies before making a purchase decisions - we want to ensure everyone is on the same page before moving forward.
Pairs will be shipped within 6 - 8 weeks from date of order. 
Proudly handcrafted in East Vancouver, British Columbia, Canada
.
If you have any questions or concerns please
contact us
and we'll get back ASAP.