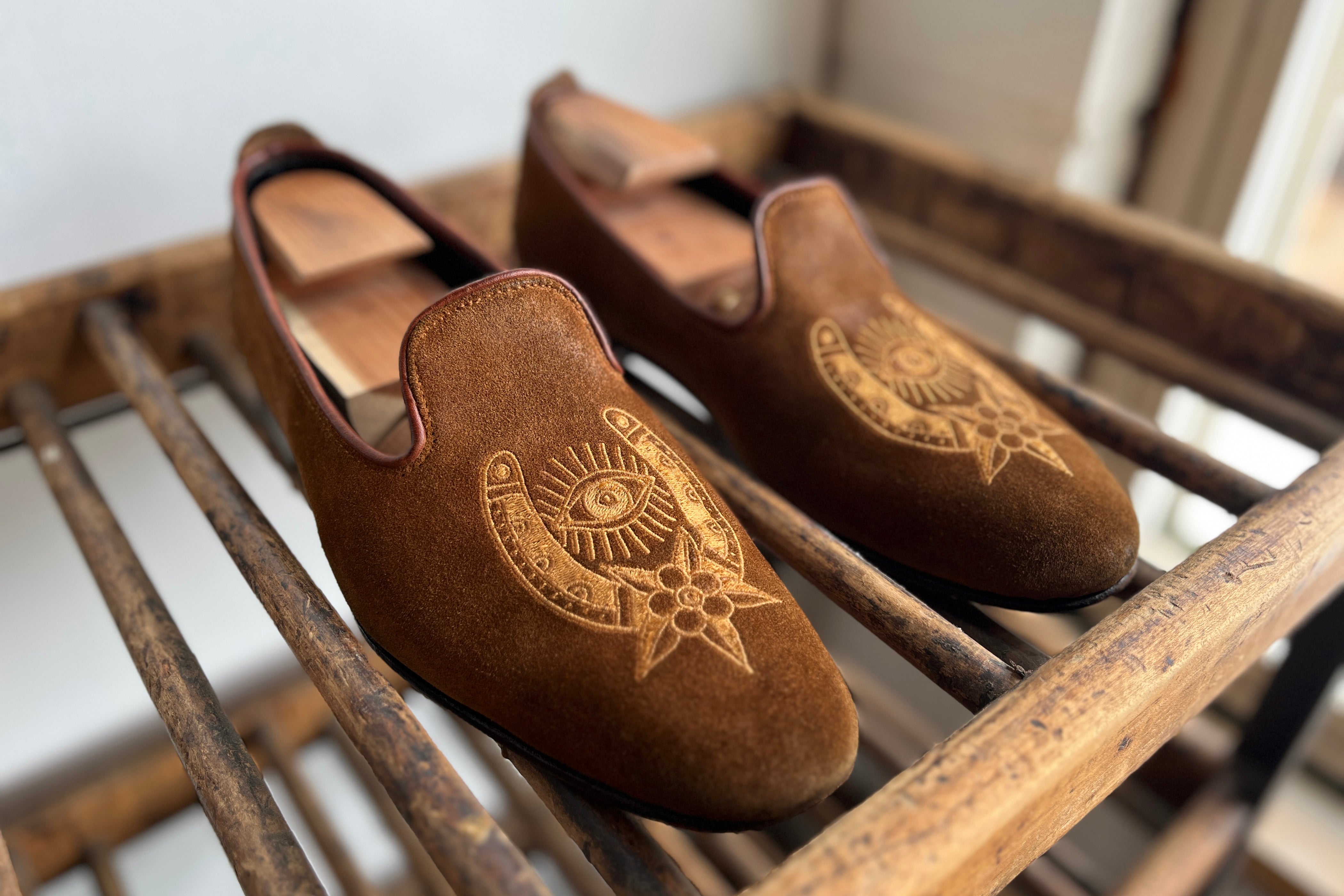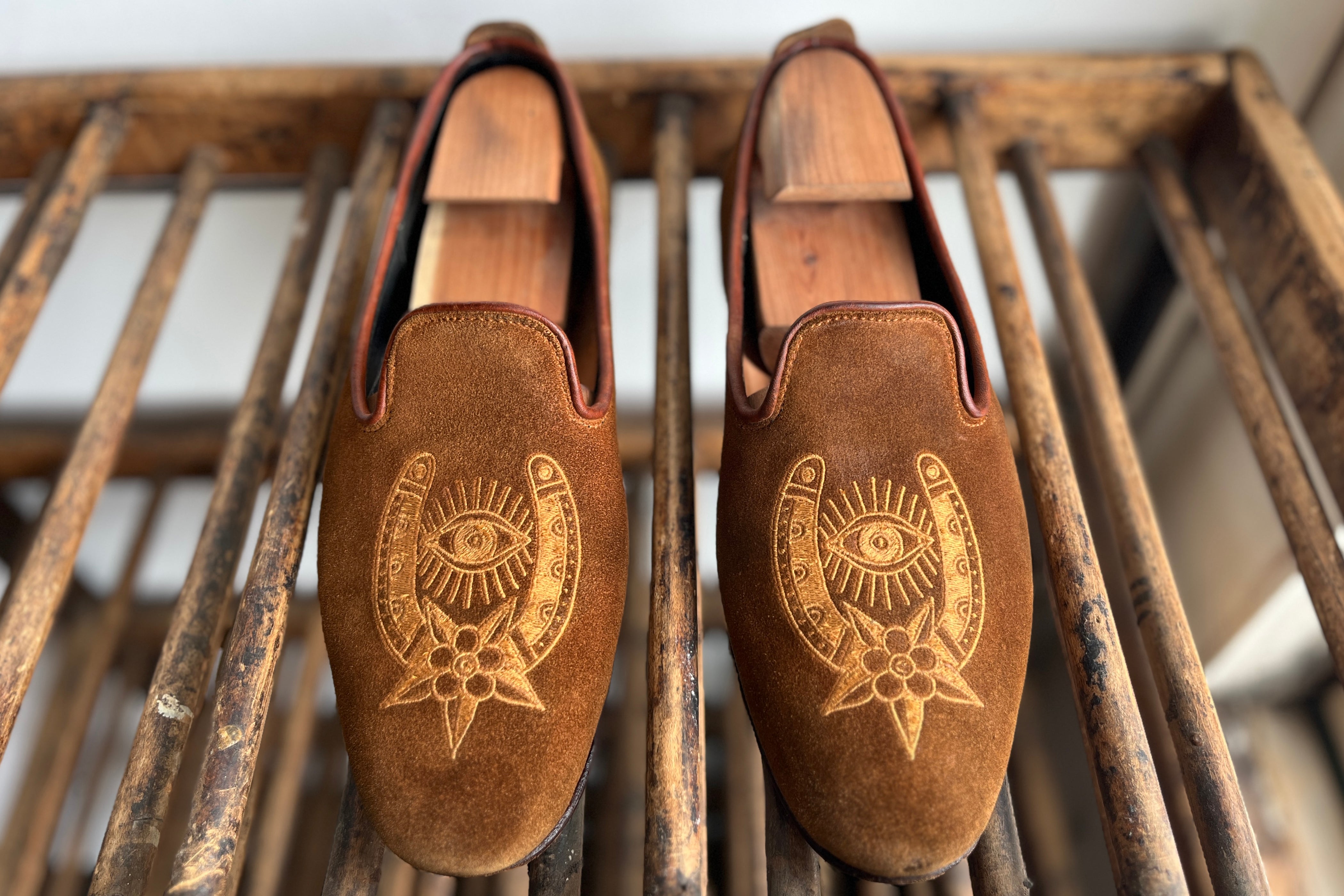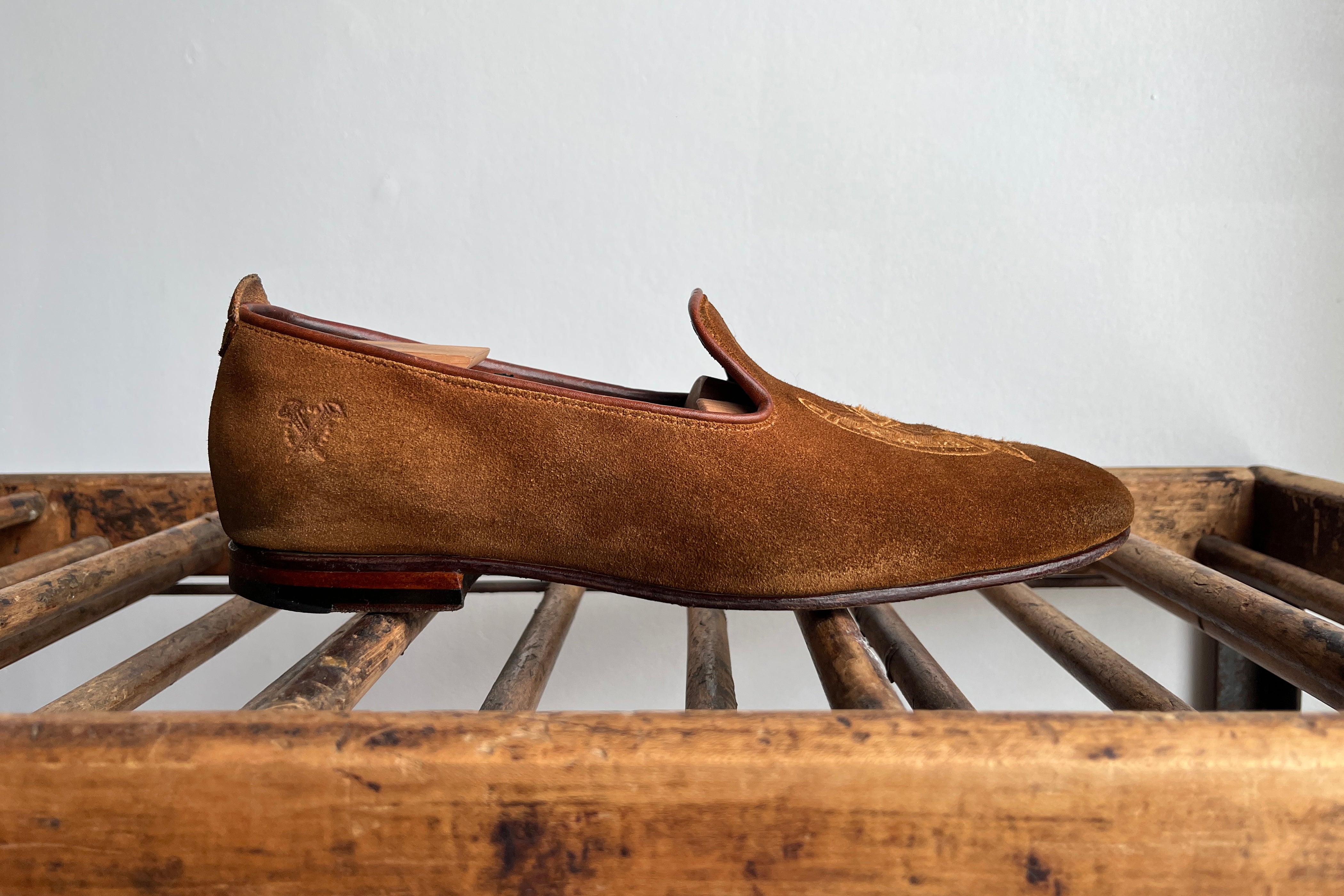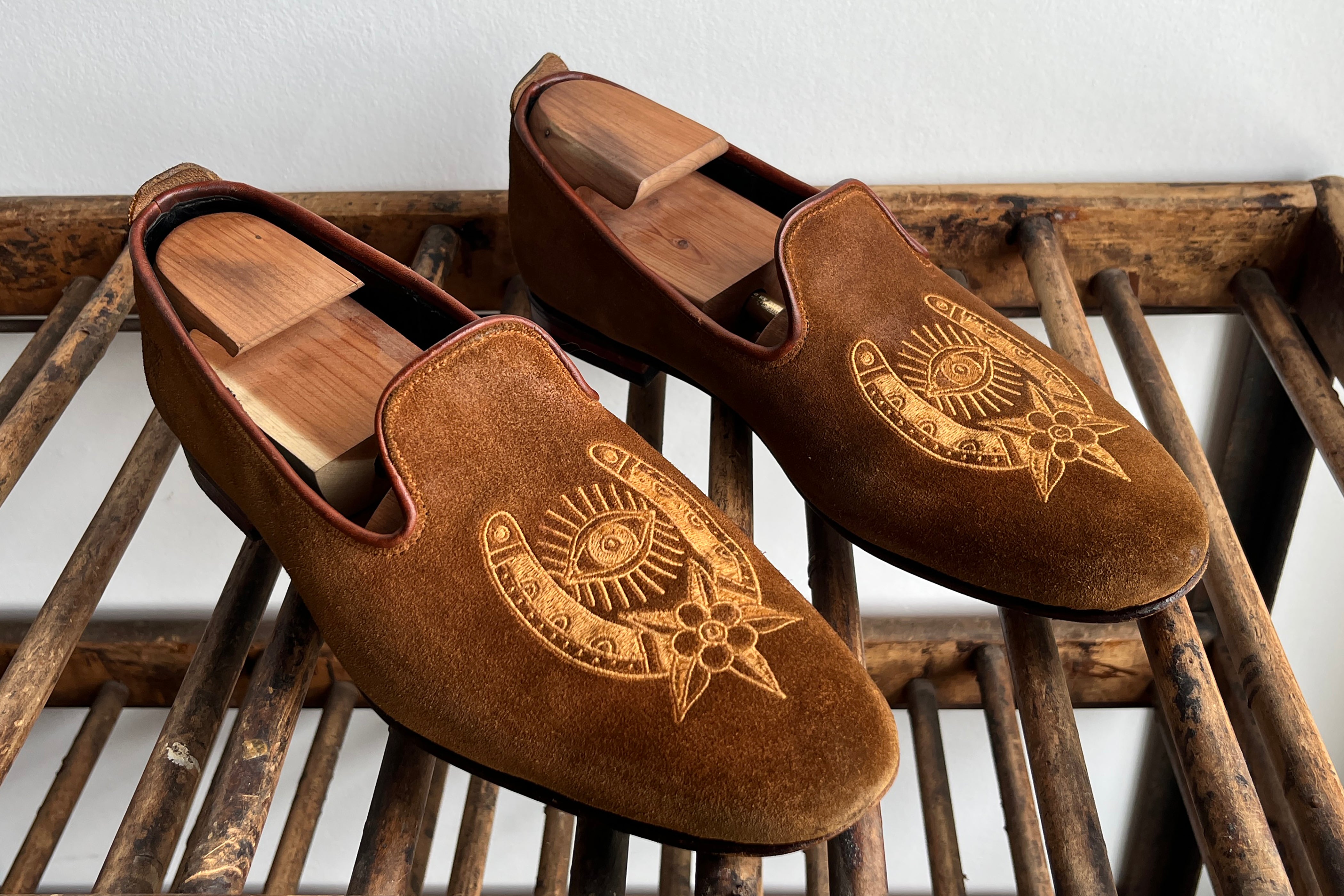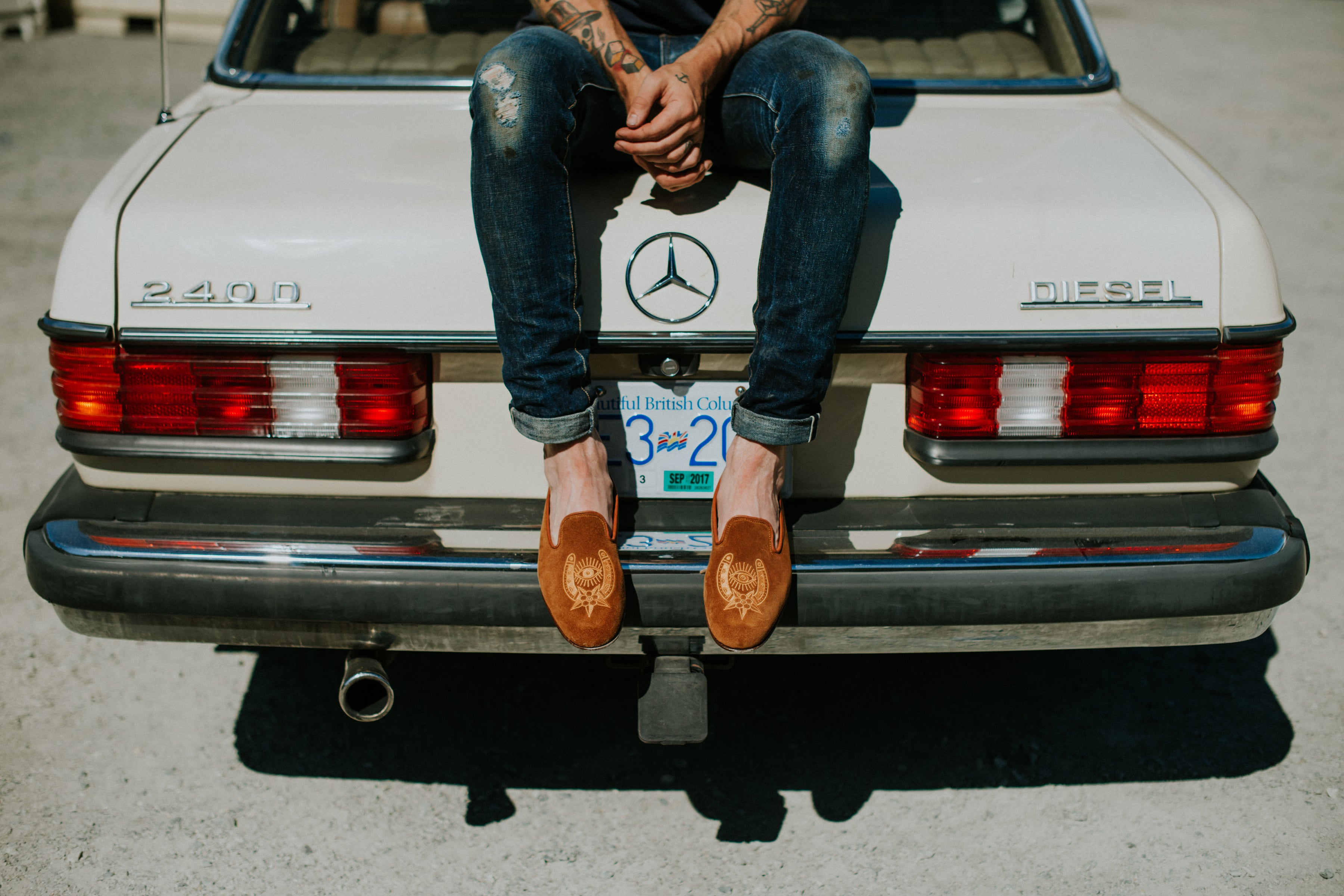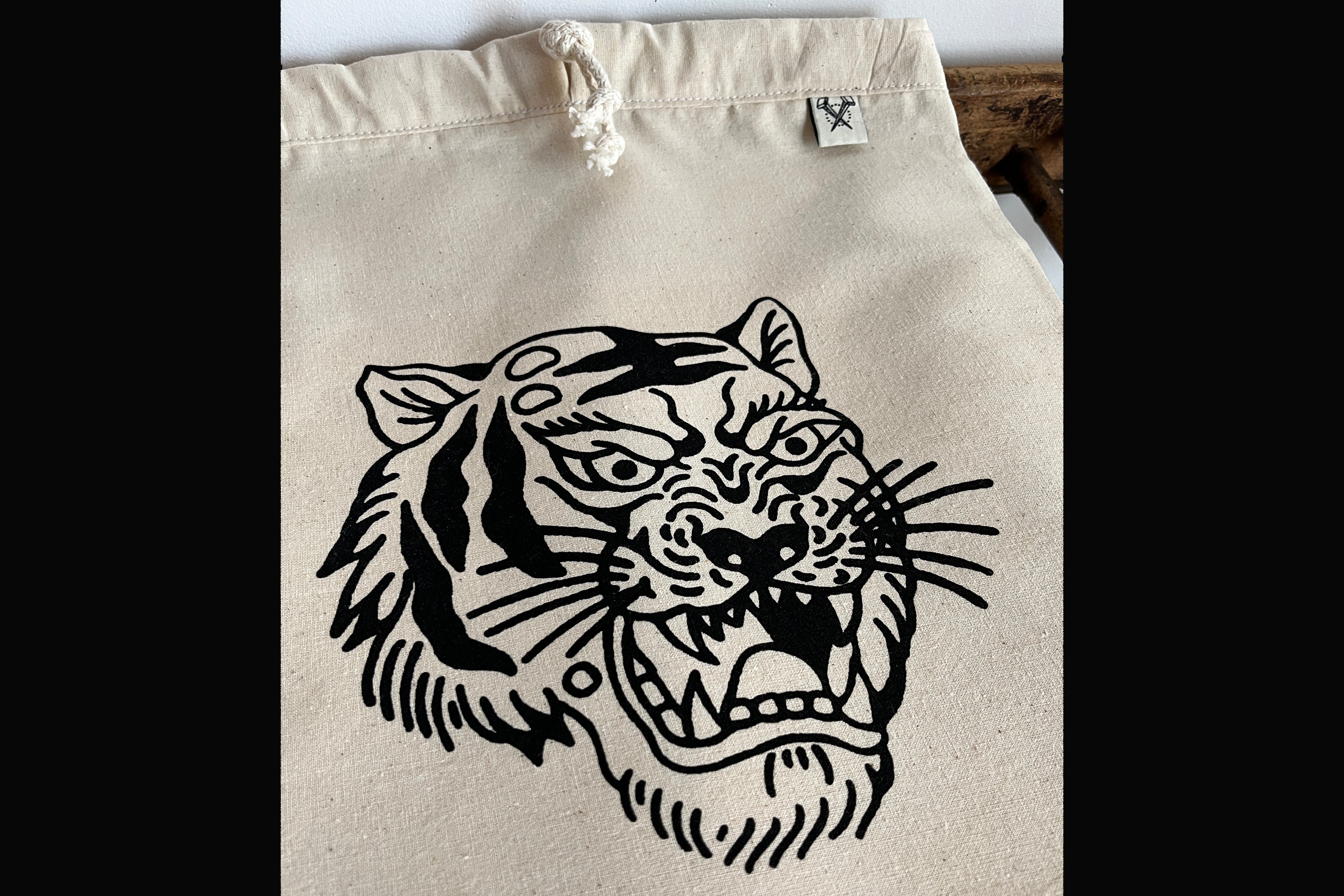 We made a total of 75 pairs of 1966 Smoking Slips from mid-2017 through summer 2019. This was the very first pair - mine, made for the release photoshoot. 
I wore them a lil' bit that first summer, and given they're full leather soled and heeled and are made of suede, there's most definitely visible wear. If these speak to you, we'll re-heel them and install new rubber half soles for ya, so there's refreshed and ready to... stroll. 
If this special pair of one-offs speak to you, I'll cover the cost to ship wherever in the world you hang your hat. 
A Smoking Slipper is NOT an indoor shoe - It is a sophisticated and durable slip-on loafer, typically made in soft/ plush/ pliable materials such as velvet, velour, or suede. Similar to a "Driving Shoe", just a little more sleek and streamlined. Similar to a ballet flat with androgynous leanings, but more structured and refined with a slightly higher heel rise. Not quite a Boat Shoe, nor a Penny Loafer, though the Smoking Slipper is a relatively new kid on the footwear scene (you might remember back in 11/12 when every high-end label under the sun put their own stamp on the genre), it's quickly entrenched itself as a "standard". It's theorized the name and general ethos of the style are connected to the sophisticated 50's "Smoking Jacket" (think Hugh Hefner) or Yves Saint Laurent's controversial gender bending woman's tuxedo, "Le Smoking", unveiled for the very first time... in 1966.
1966-00 Smoking Slipper Features:
10 US Men's D (Standard). If you have concerns about sizing - I'm happy to refer to measurements you have with us on file, to ensure you're a perfect match. If you're new to us, please consult our Fit Form HERE. 
COLOR:  Charles F. Stead's

 5 oz "Bright Toffee" (tan) waterproofed Repello calf suede. 

SOLE/ HEEL: Full-leather soles, midsoles, and heel stacks are from the world renowned

 

J. Rendenbach Leather Tannery. We will be re-heeling these, and installing a Vibram low-profile rubber half sole for you, before these leave the shop. 
EMBROIDERED ARTWORK: HORSESHOE & ALL-SEEING EYE (Gold) was designed by our good friend and forever collaborator Matt Houston. Embroidered locally. 
Each pair of shoes and boots that leaves this shop is accompanied by an in-house crafted logo'd dust bag and polishing cloth.
We build to last a literal lifetime - these boots are re-sole and re-heelable.  
Thanks for being a part of our story.
If you have any questions or concerns please
contact us
and we'll do our best to get back ASAP.