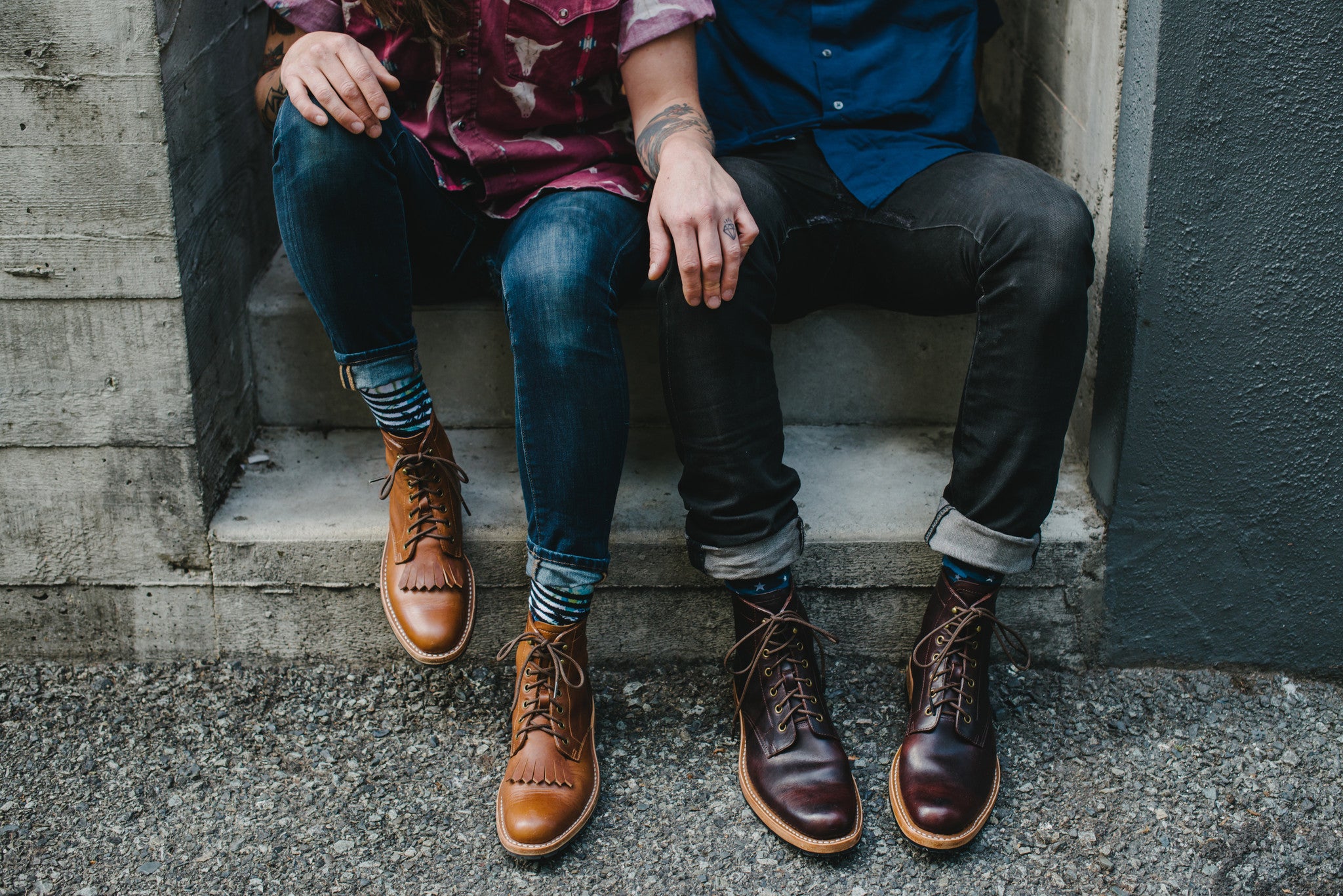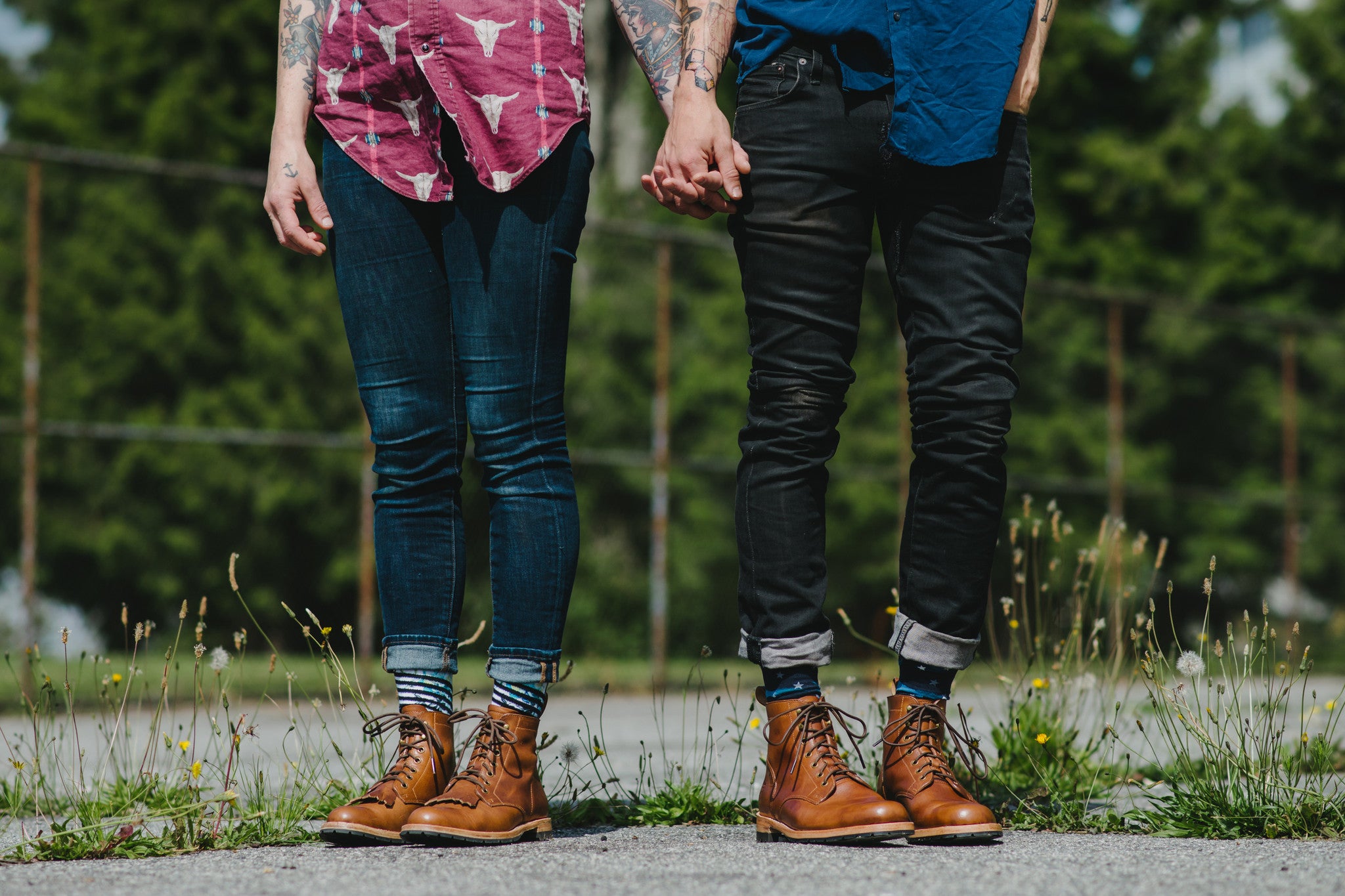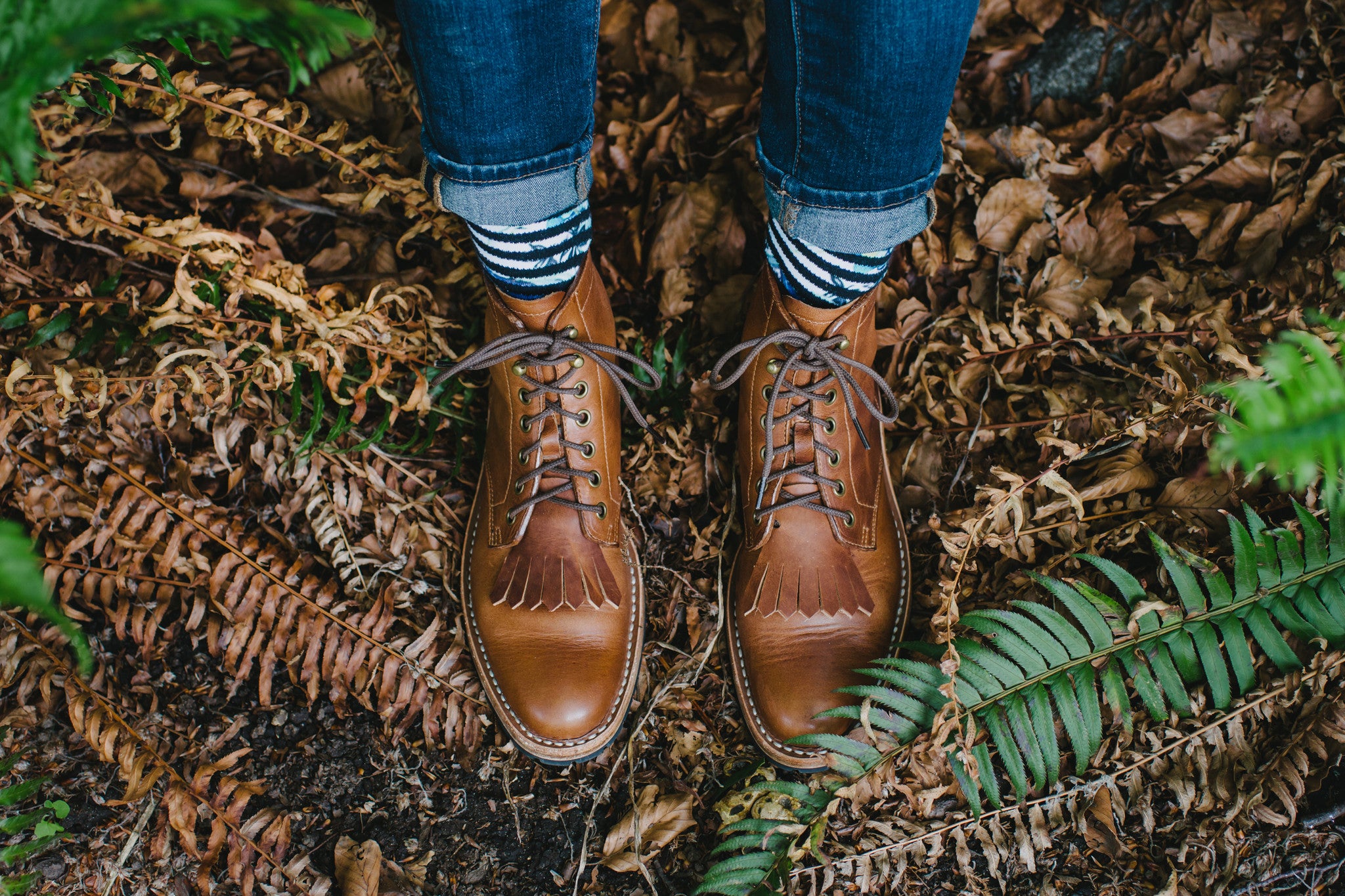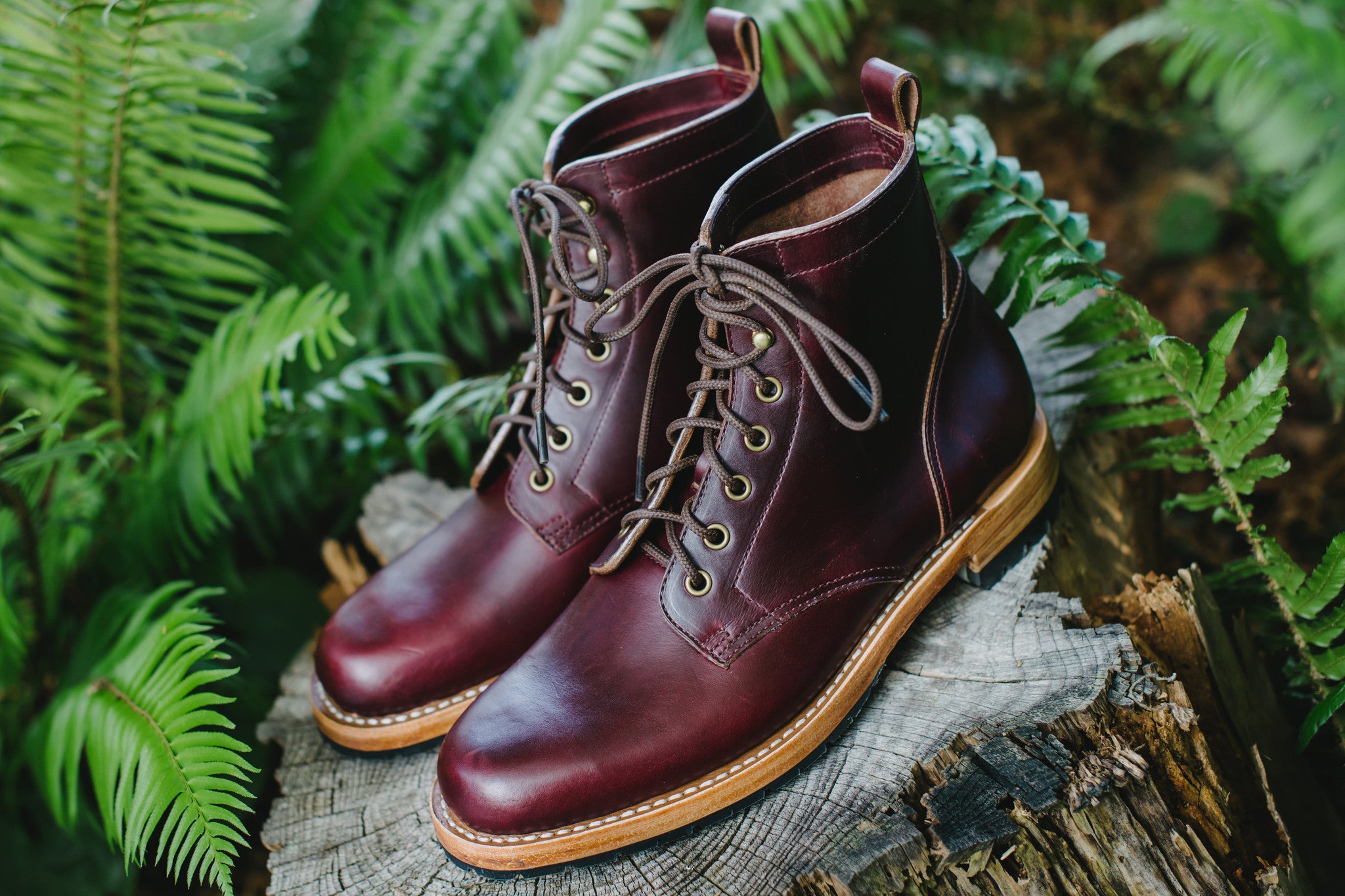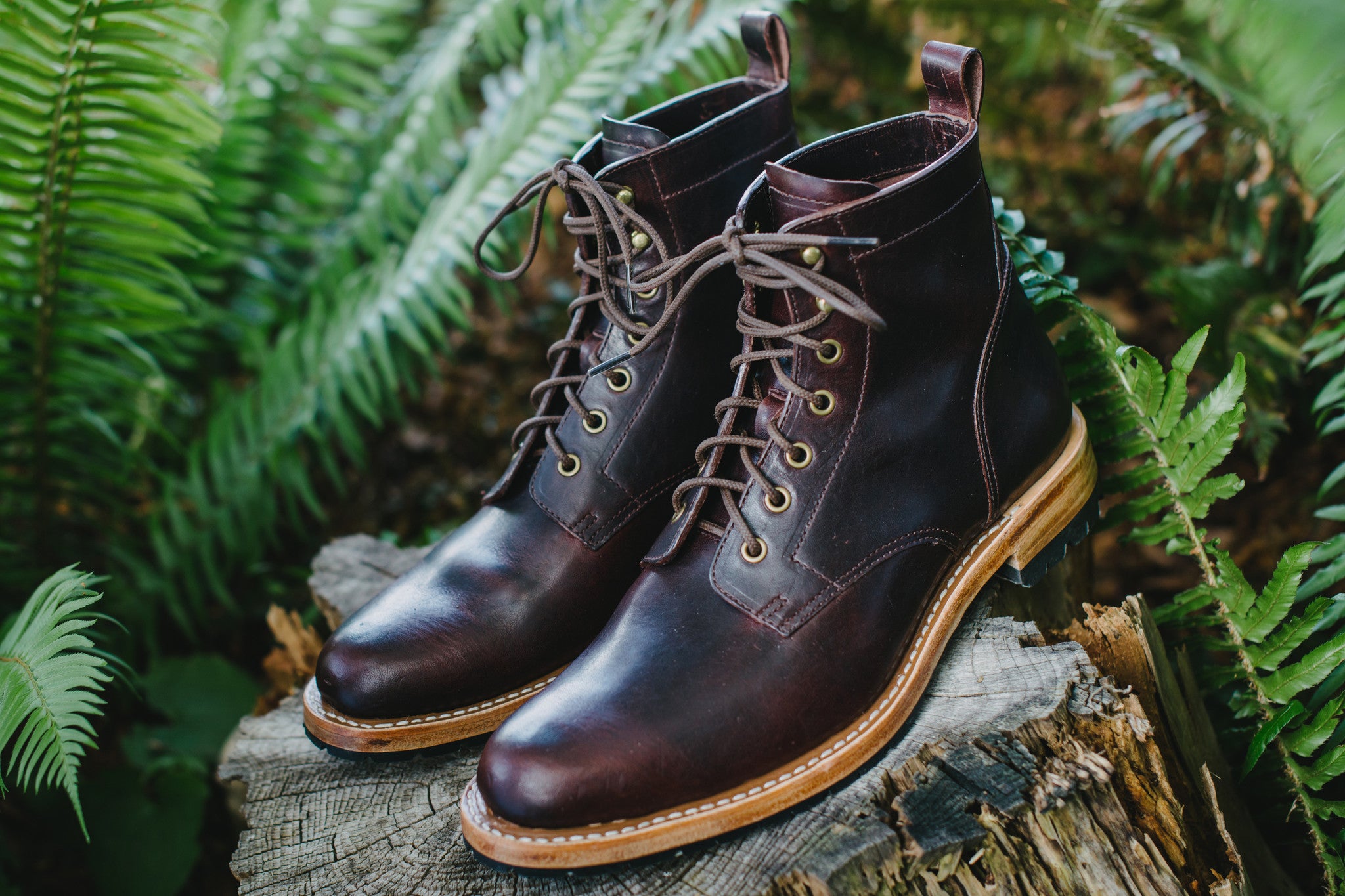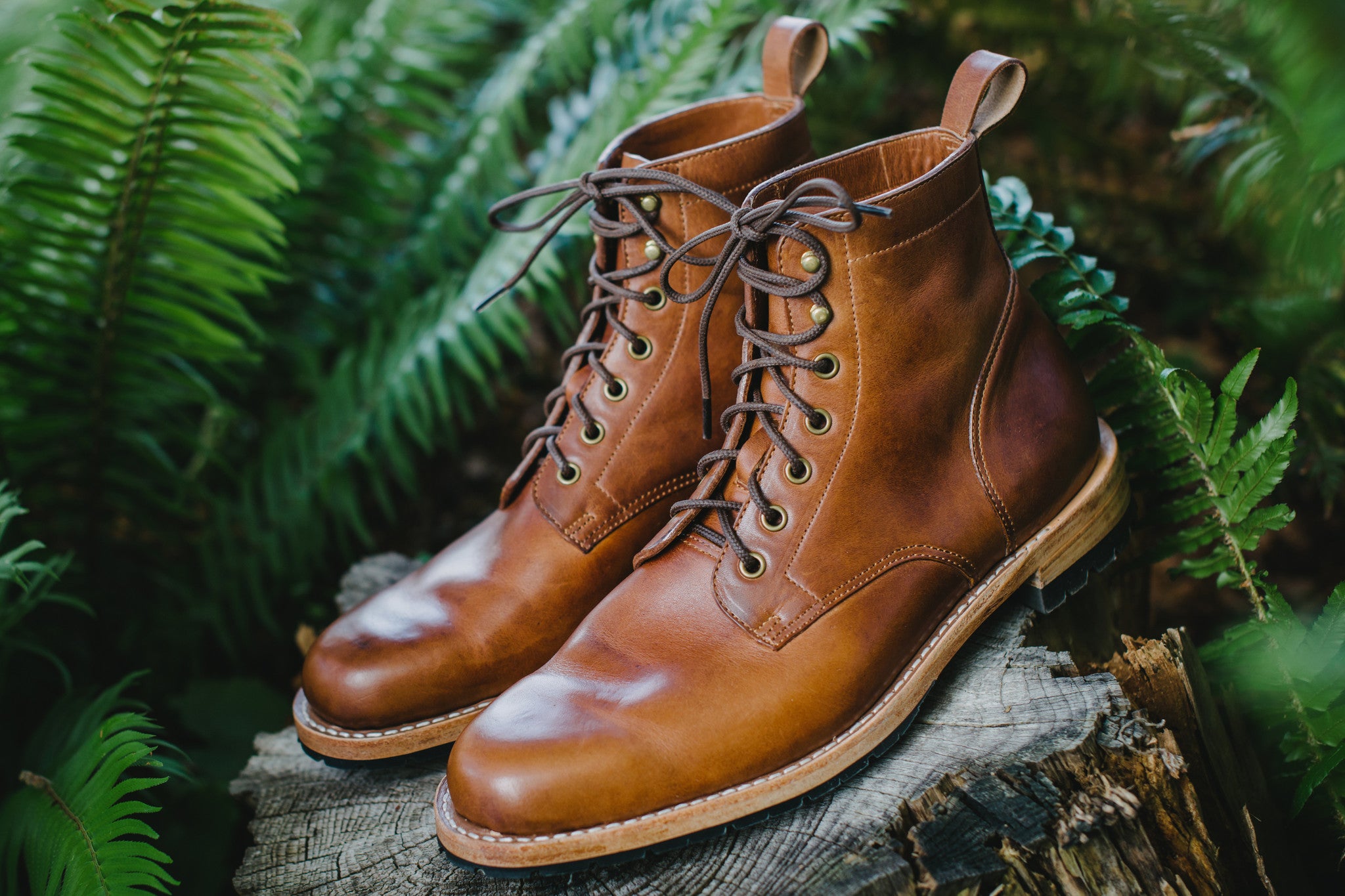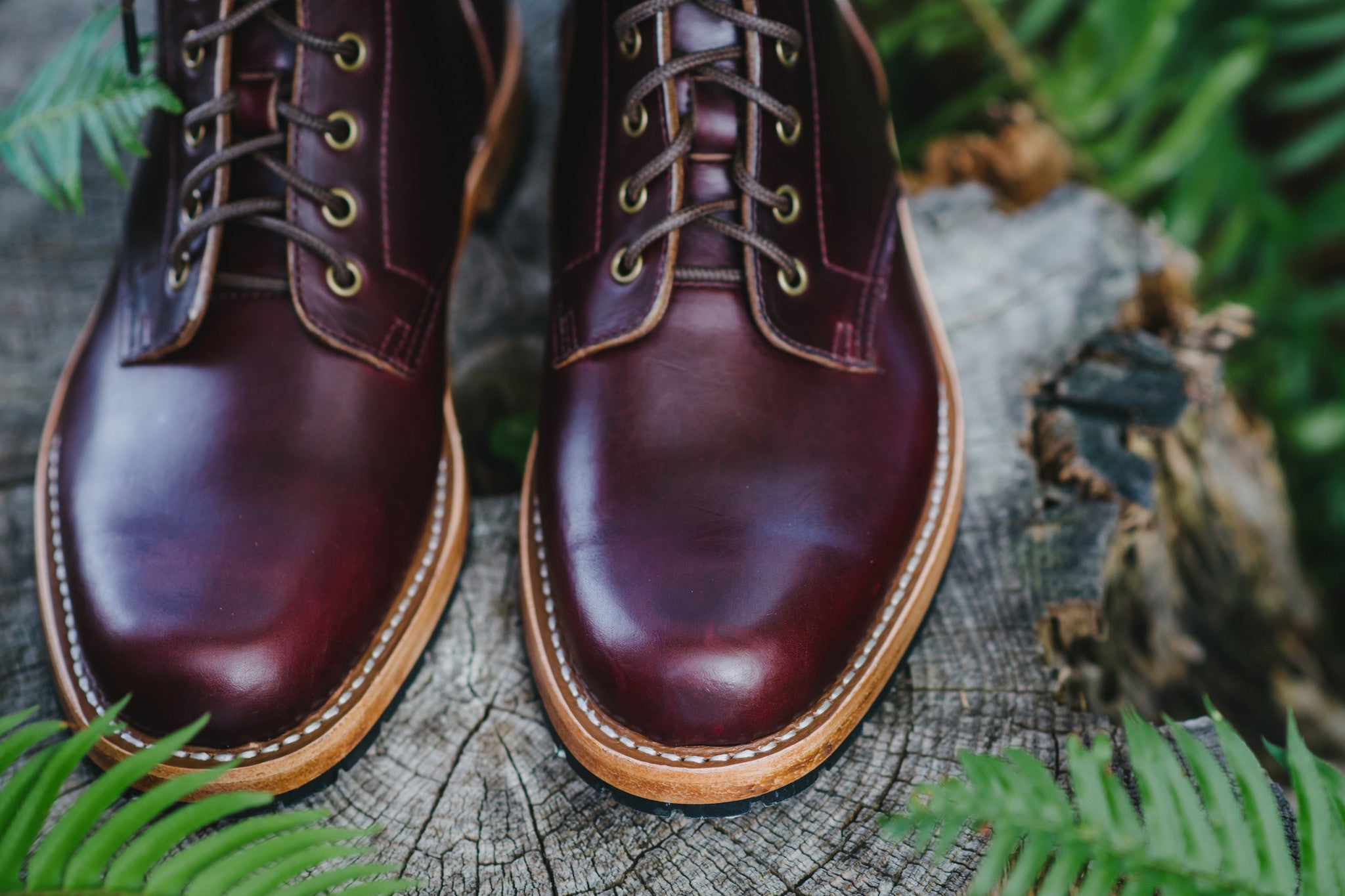 On July 5, 2016
we officially launched our inaugural limited release -
The 1907 Derby Boot
. Only 50 pairs were made available to friends, family and
mailing-listers
on a first-come first-serve basis. This day marked our official shift in concept from custom (often one-of-a-kind) "Choose Your Own Adventure" shoe/ boot makers to a small-run shoe/ boot manufacturer specializing in periodic (quarterly), extremely limited (50 pairs only) releases. 
A Derby is a classic and timeless silhouette originally popularized in mid-nineteenth century England as a sporting and hunting boot. By the turn of the century the Derby shoe and boot had become styles widely accepted for their supreme versatility - appropriate for every day wear, formal outings, and sporting alike. 
To be completely honest, as our new production model was going to be such a dramatic departure from the way we've done business in the past (from inception), we figured it was probably in our best interest to release an extremely versatile boot out of the gates - One that could be dressed up or down, worn just as easily to work or on an overnight hike, and maybe most importantly, would look equally great on both men and women. As soon as we all (unanimously) agreed that boot was the Derby, we started down the path of designing our unique interpretation of the tried and true classic.
Features:
Custom fit to our customers' unique feet. If you're local, we'll have you in shop for a consultation/ sizing, and if you're based abroad simply visit our SIZING page as we'll hold your hand

 through the process of accurately measuring your feet to ensure a perfect fit. We will be drafting a unique pattern for each and every pair of boots (on order) - these boots will be "

Bespoke

" (made to measure).

Men's and Women's silhouettes available. 

Similar in shape, our women's model is slightly narrower with a marginally more pronounced heel rise.

Available in 6 colors – Black, Brown, English Tan, Navy, Maroon, and #8 (Deep Aubergine) "Dublin" (vegetable tanned) cowhide. All leather used in the production of our boots is sourced direct from the family owned and operated Chicago based tannery "Horween". 
Available in two different sole construction types

 – Hand-welted and not, and available in

two different sole profiles

– rugged (highly treaded Vibram Rubber "Half-Lugs") and street (low profile).

We will handetch the custom artwork of your choosing on the outside heel of your left upper. 
Removable Night Crawlers/ Kilties for you to lace-in (or not).
Individually numbered (1 – 50), accompanied by a certificate of authenticity (signed and dated) and additional THANK YOU gifts including a matching (to your upper color of choice) Shoe Horn Keychain & logo'd tote bag.
Please review our Refunds/ Refunds/ Exchange, Shipping and Repairs/ Resole policies before making a purchase decisions - we want to ensure everyone is on the same page before moving forward.
Pairs will be shipped within 6 - 8 weeks from date of order. 
All 50 pairs of our 1907 Derby Boot SOLD OUT within a week of us announcing the limited release. If you'd like to be kept abreast of future releases (Next release announcement scheduled for September 2016) please sign up for our mailing list and we'll be in touch soon!