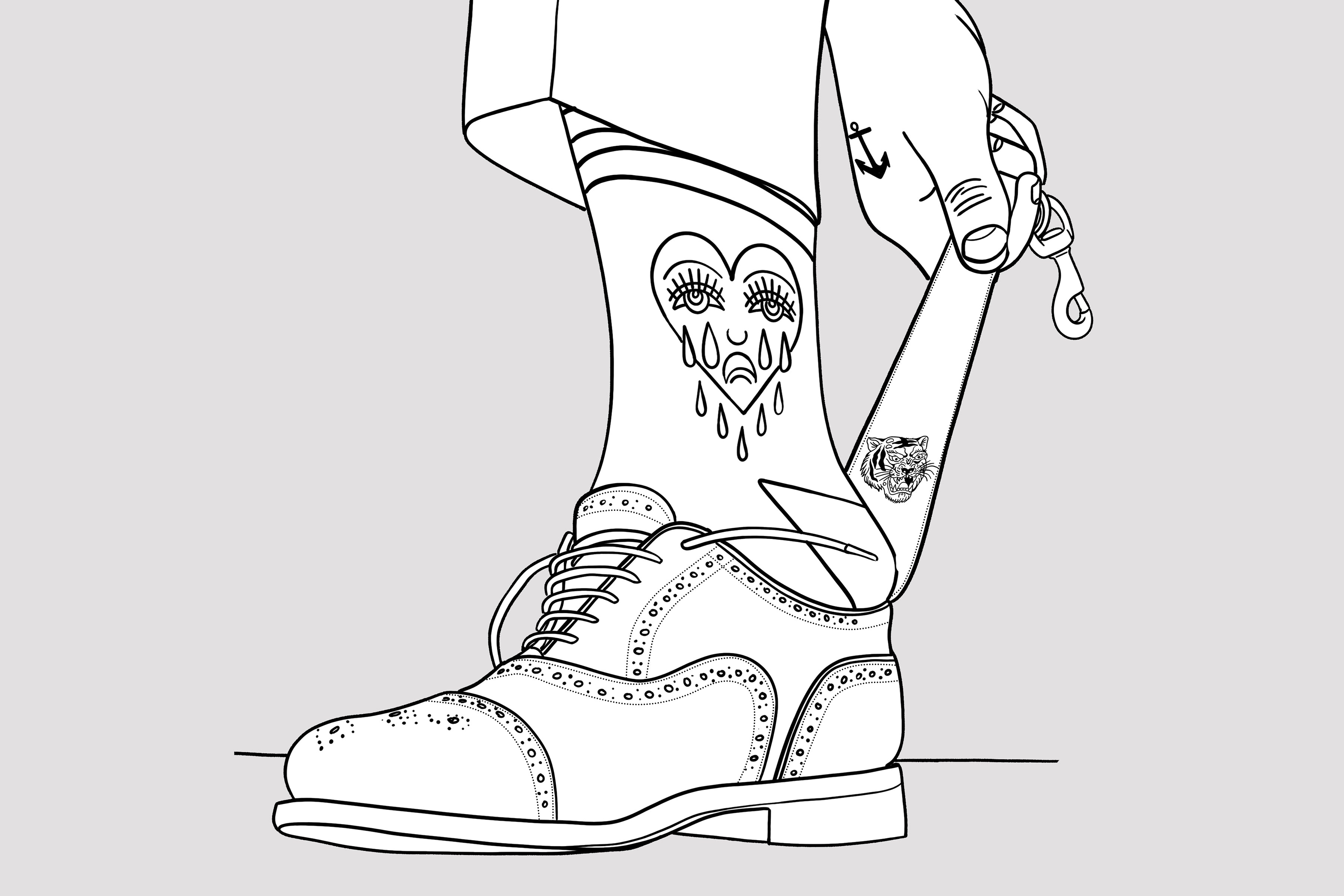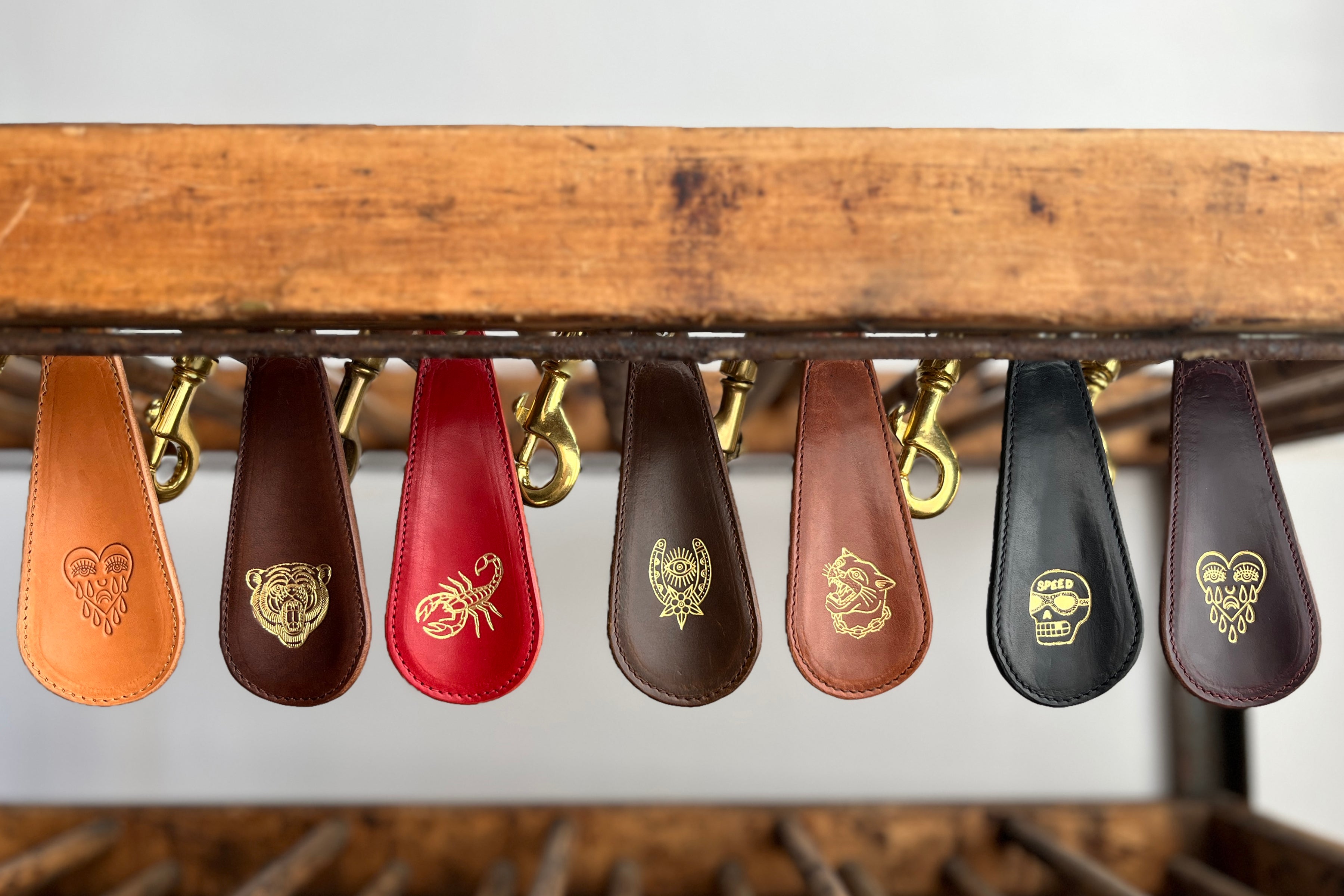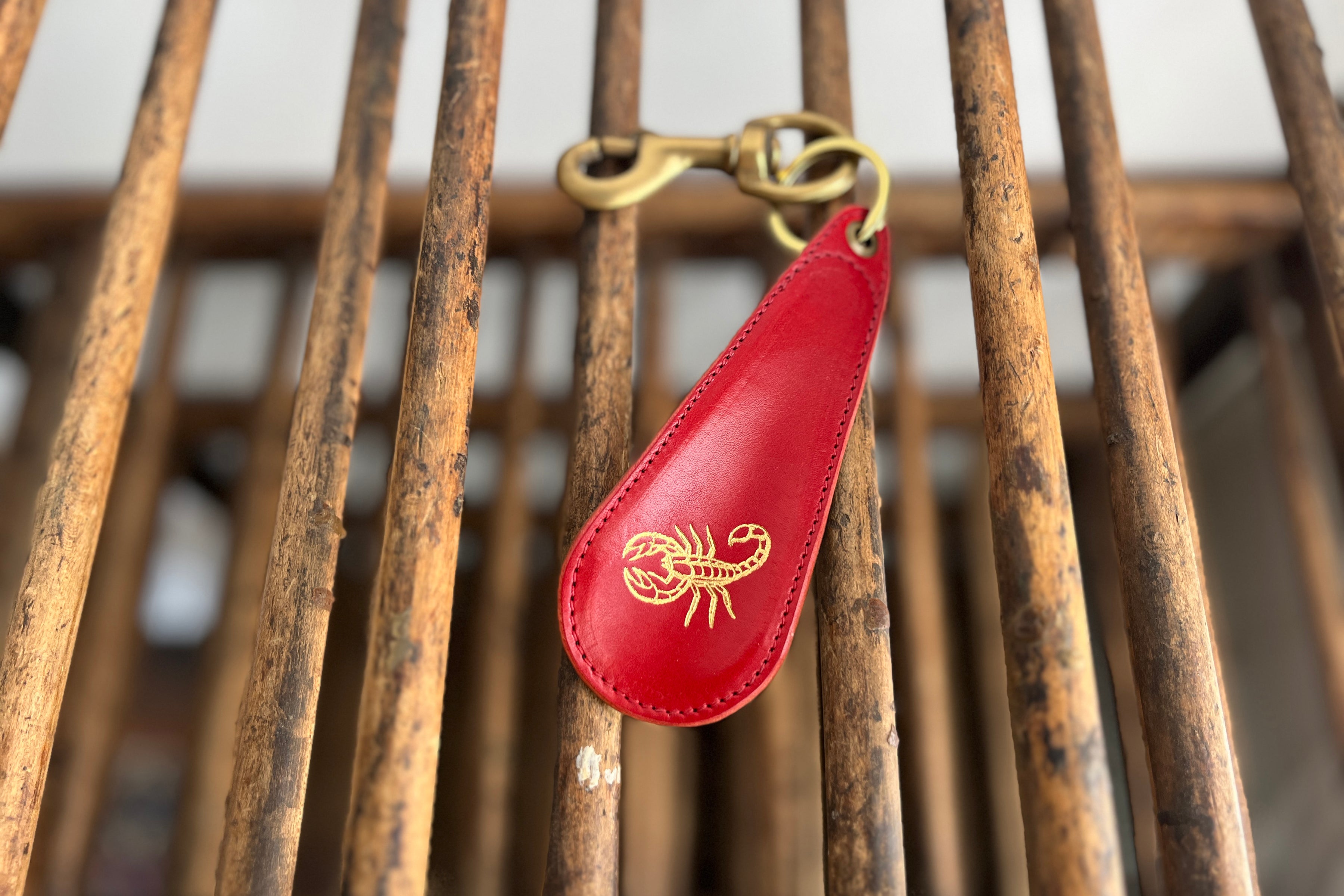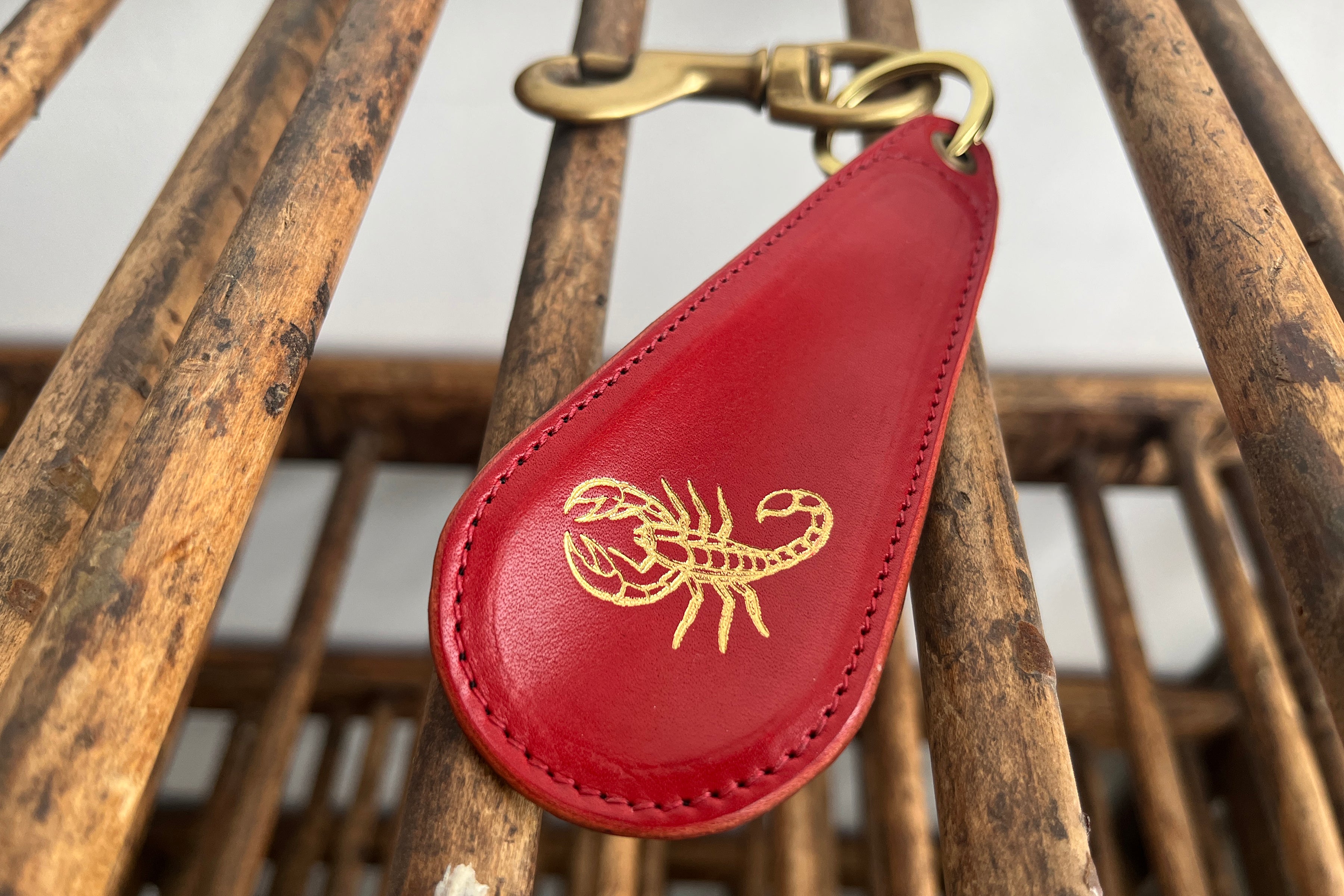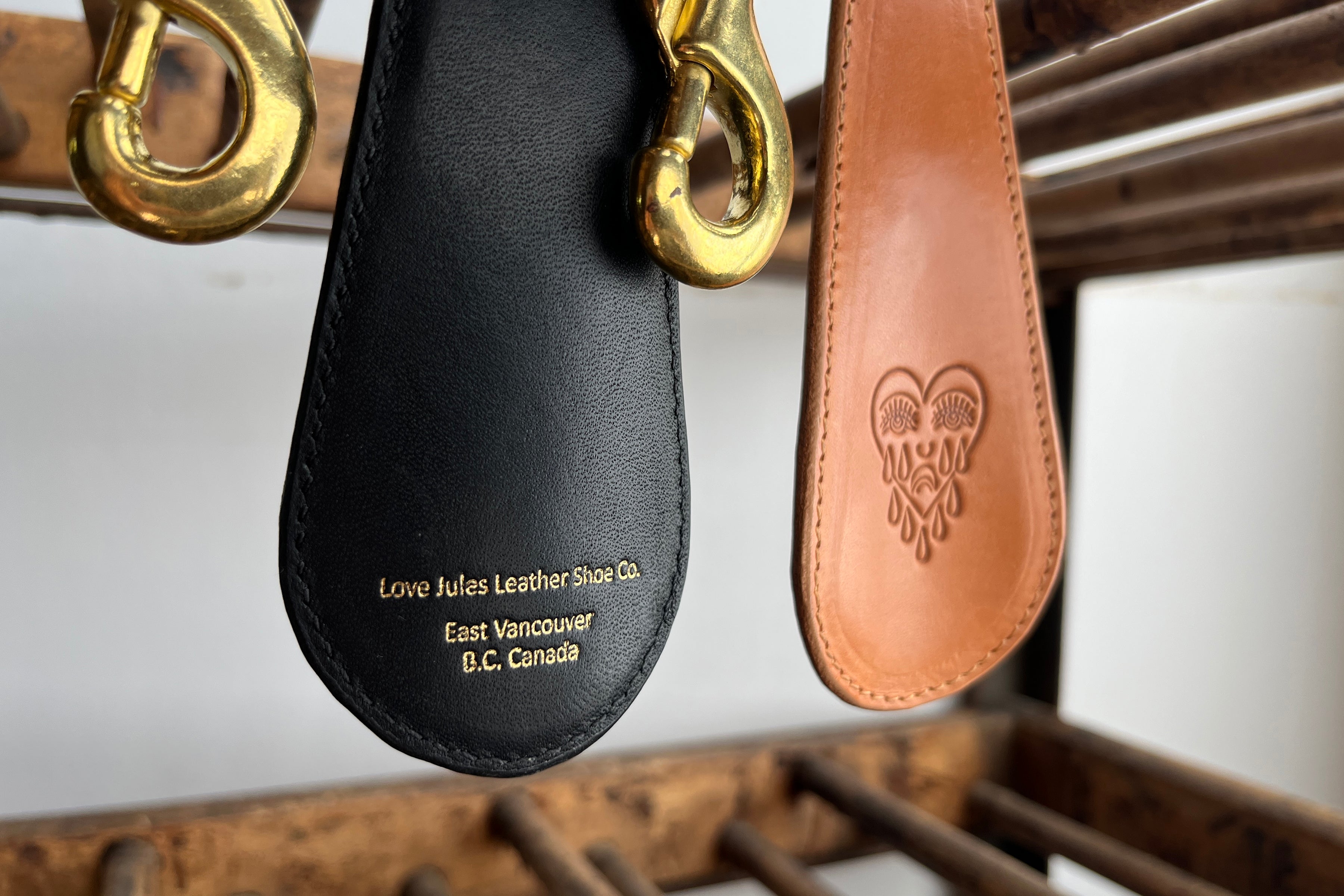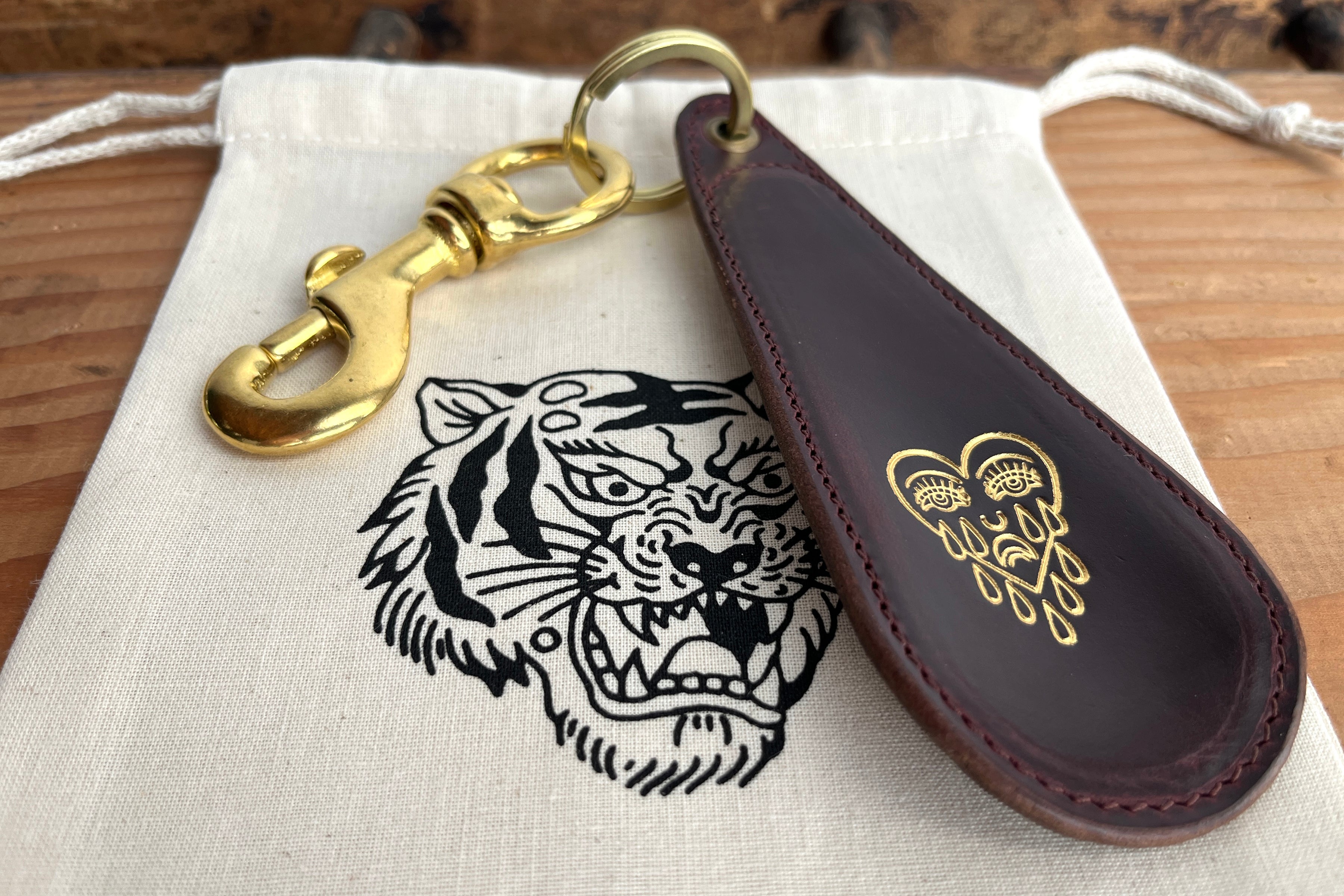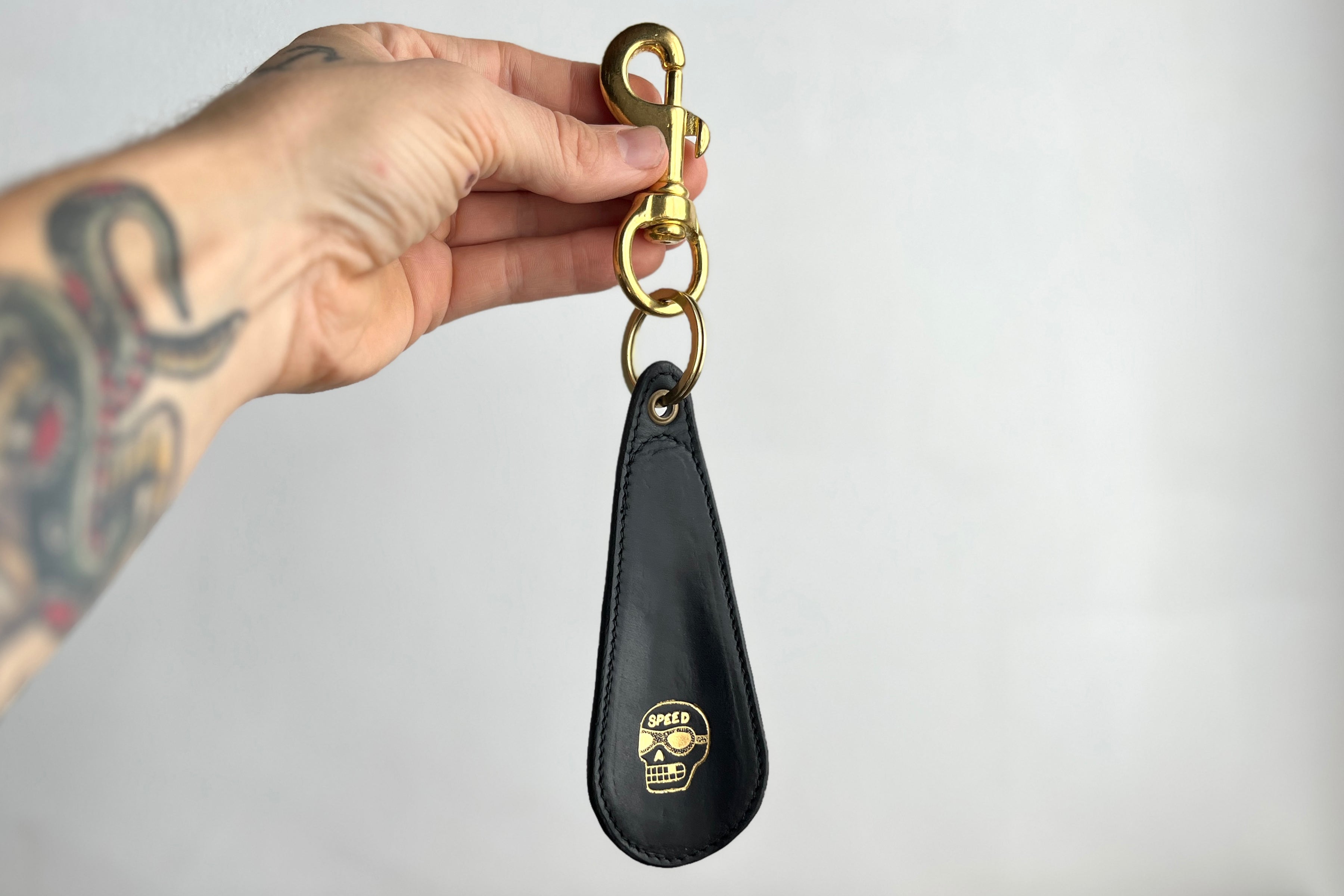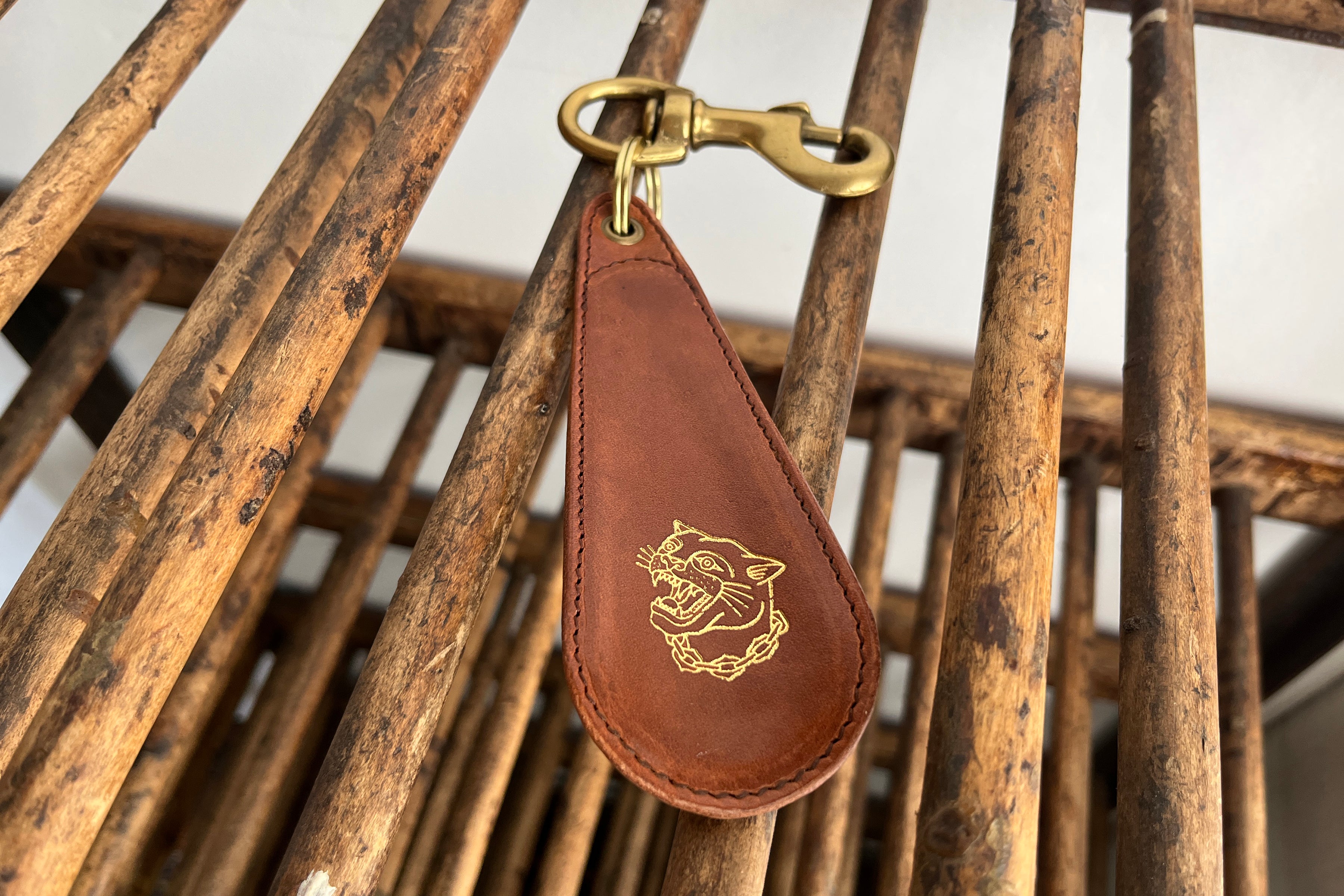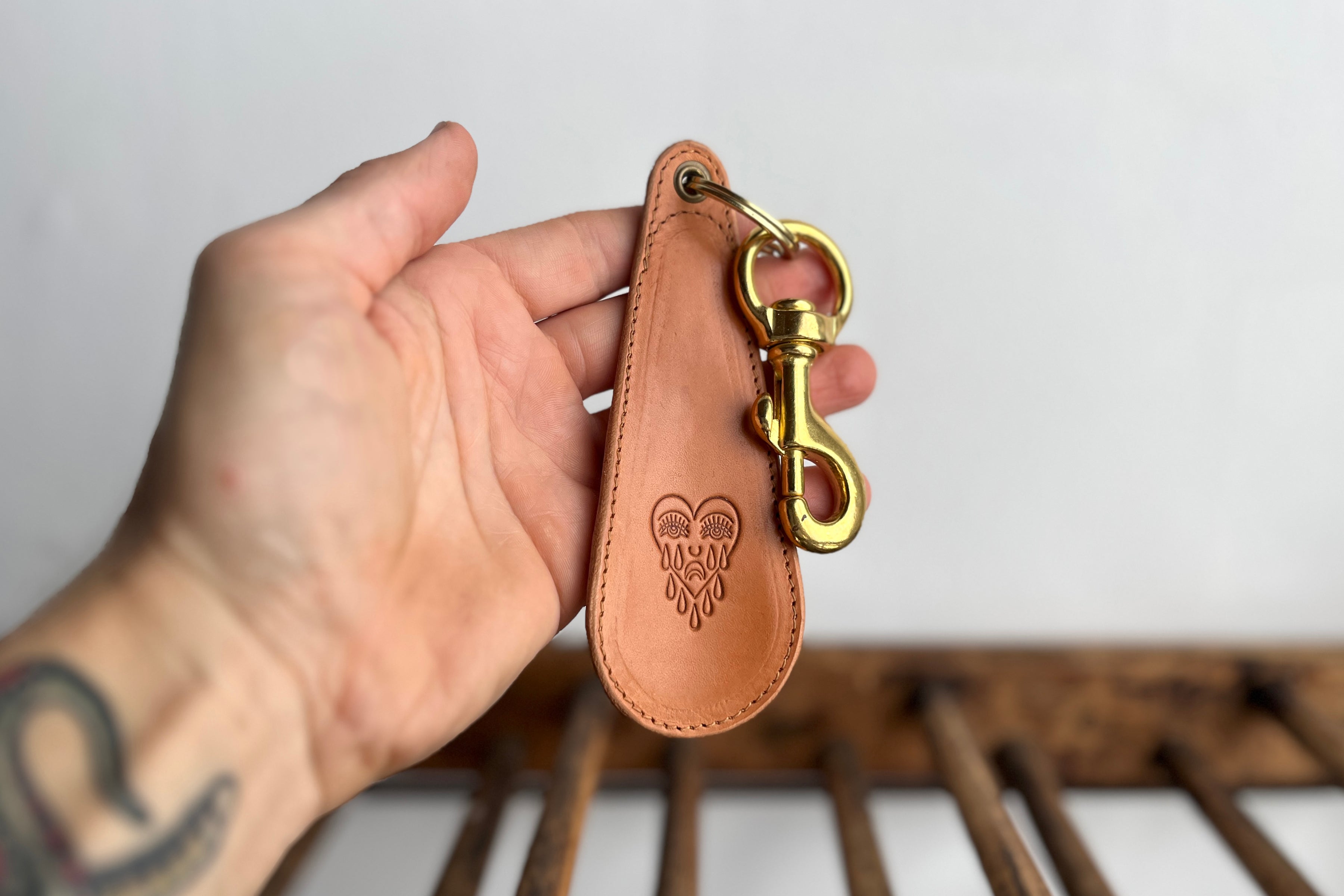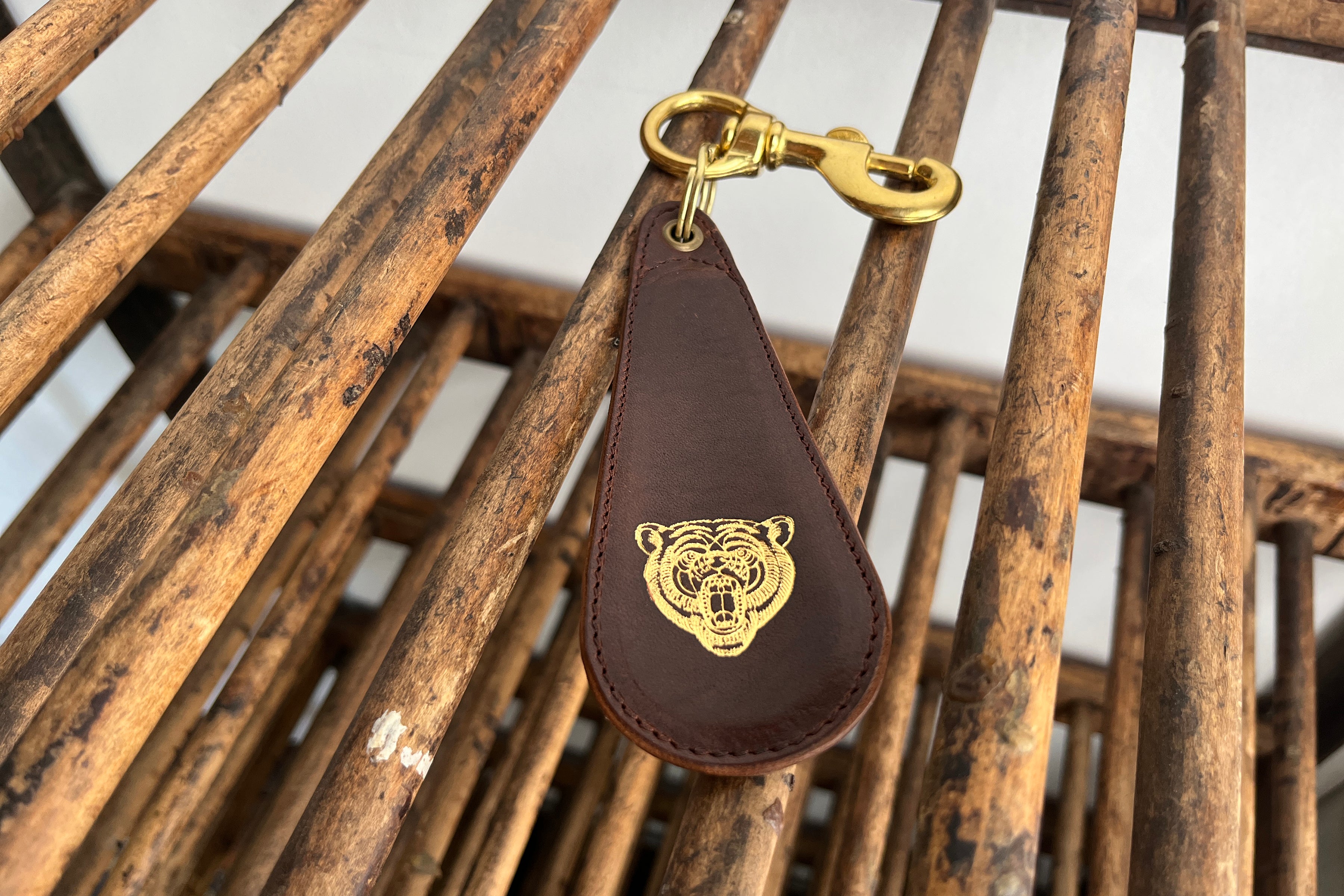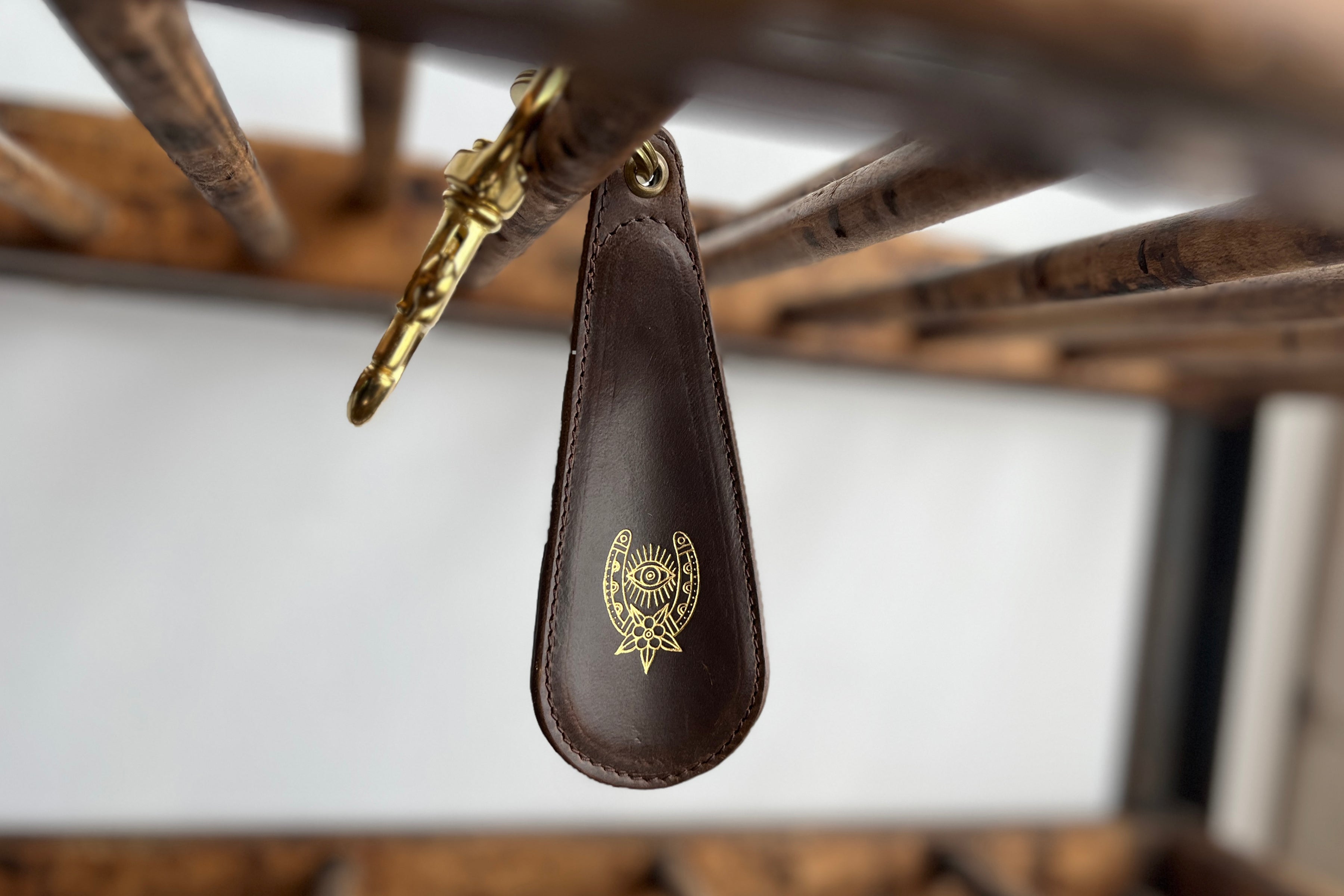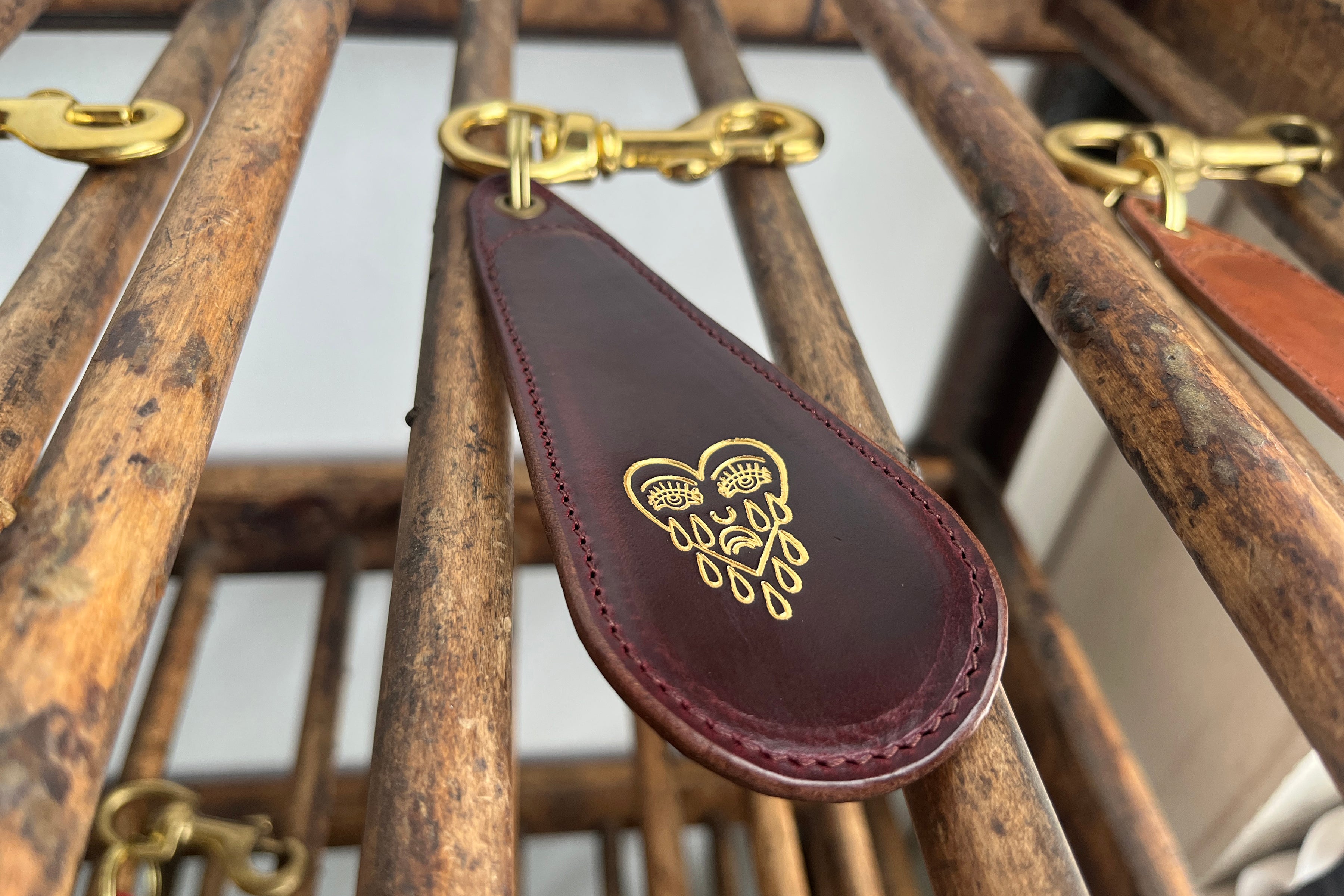 In the summer of 2016 we introduced Our Original SHOE HORN KEYCHAIN. From that day forward... every pair of bespoke shoes or boots that walked out of our studio was accompanied by one, in a matching color. 
Everything about them was big, beautiful and badass - like our boots! From the chunky solid brass hardware, to our signature gold foiled artwork, to the sandwiched stainless steel skeleton. You didn't even need to be a "shoe horn person" to appreciate 'em, but... having a 'horn on your person at all times... never a bad idea. 
We never really made 'em available for sale - they were simply gifts for our customers as a THANK YOU for supporting our messy lil' passion project. 
We literally used the LAST of our leather (Horween cowhide) on these 'horns, eeking out whatever we could. In the end... we 'crafted just shy of 100 'horns in a variety of colours (BLACK, BROWN, BURGUNDY, RED ,OLIVE, TAN, NAVY, & NATURAL) and picked one of our foiled images (most penned by our good friend and forever collaborator - traditional tattoo artist Matthew Houston) per color. In the past, our horns would simply be LOGO'd, but given this is our FINAL PRODUCTION RUN, we wanted to do something a lil' special. 
That's it, that's all - the cupboards are now officially bare. This will be the final production run done under this roof.  
SIZE: Shoe Horn - 5.5" long x 2" wide (at widest). Swivel Clasp - 3" long.
GOLD FOILED. 

STAINLESS STEEL SHOE HORN & SOLID BRASS HARDWARE.
Beveled, and finely finished edges - in my opinion, these are without a doubt the nicest & most unique shoe horns AND keychains available anywhere.  
Colors/ images are extremely limited. Once they're gone, they're gone. We no longer have the materials (or time) to make more. 
We'll pack and ship (or have available for pickup) within the week - no later than August 20, 2023.
'Crafted right here (same as it ever was, one last time) in East Vancouver, BC, Canada.