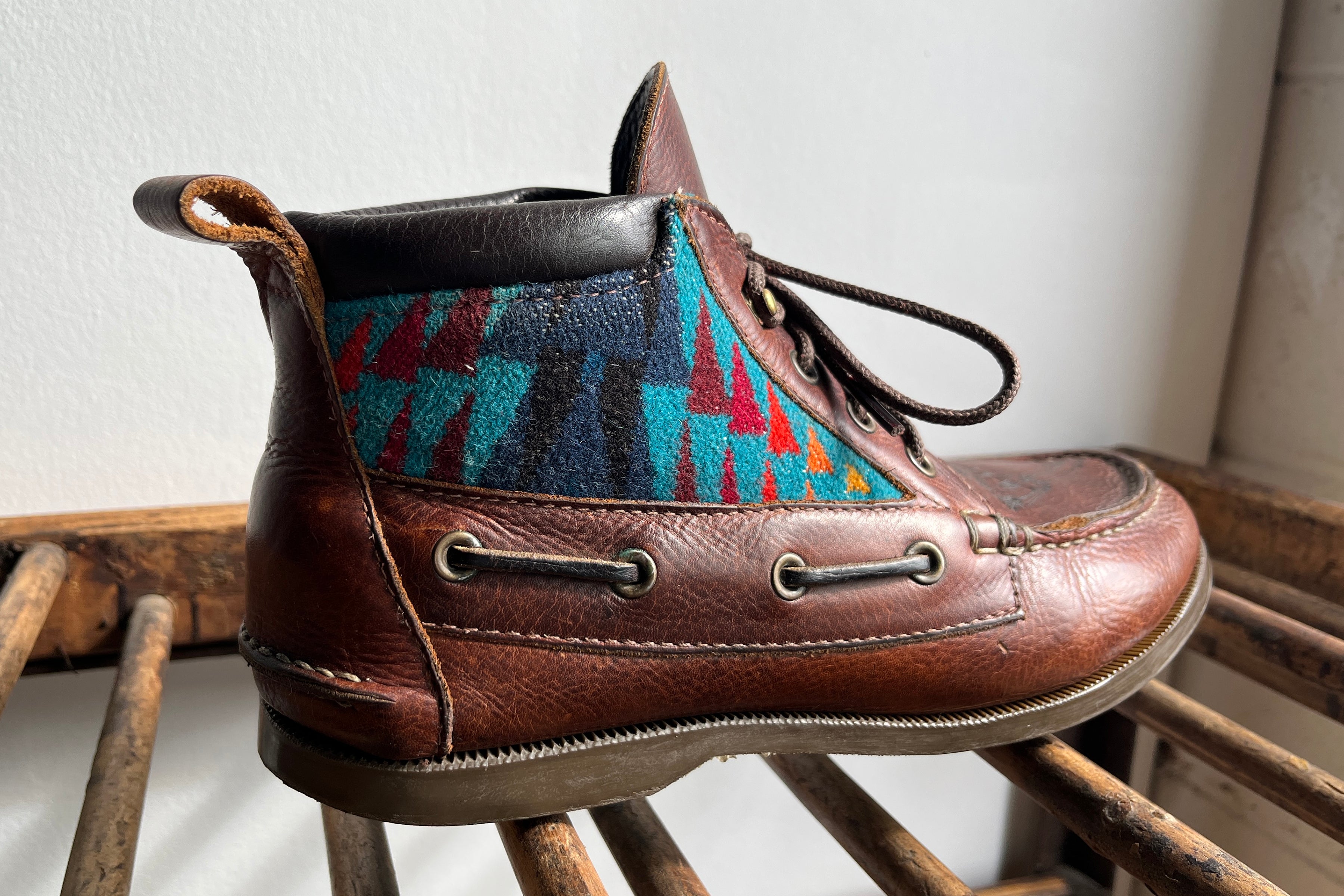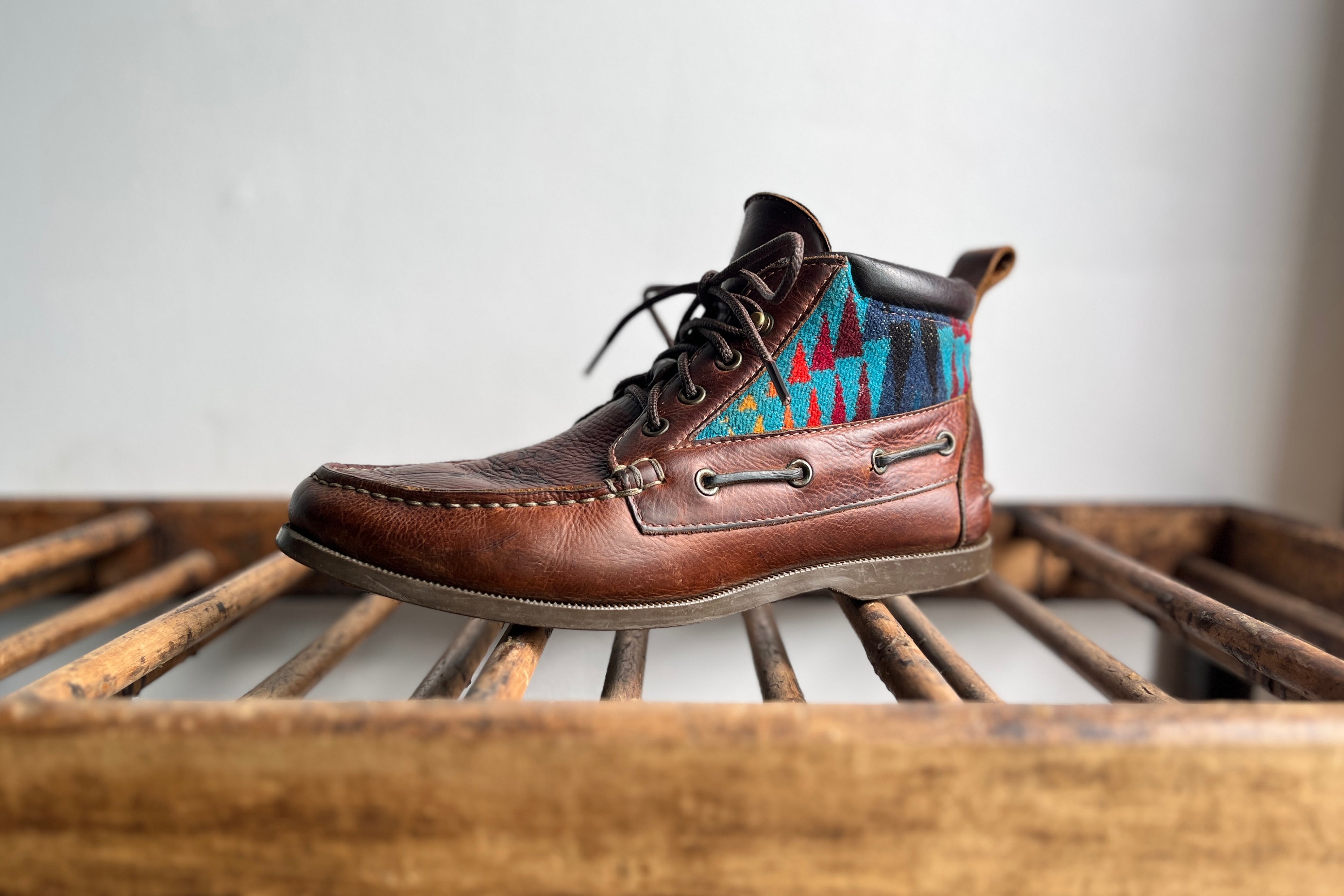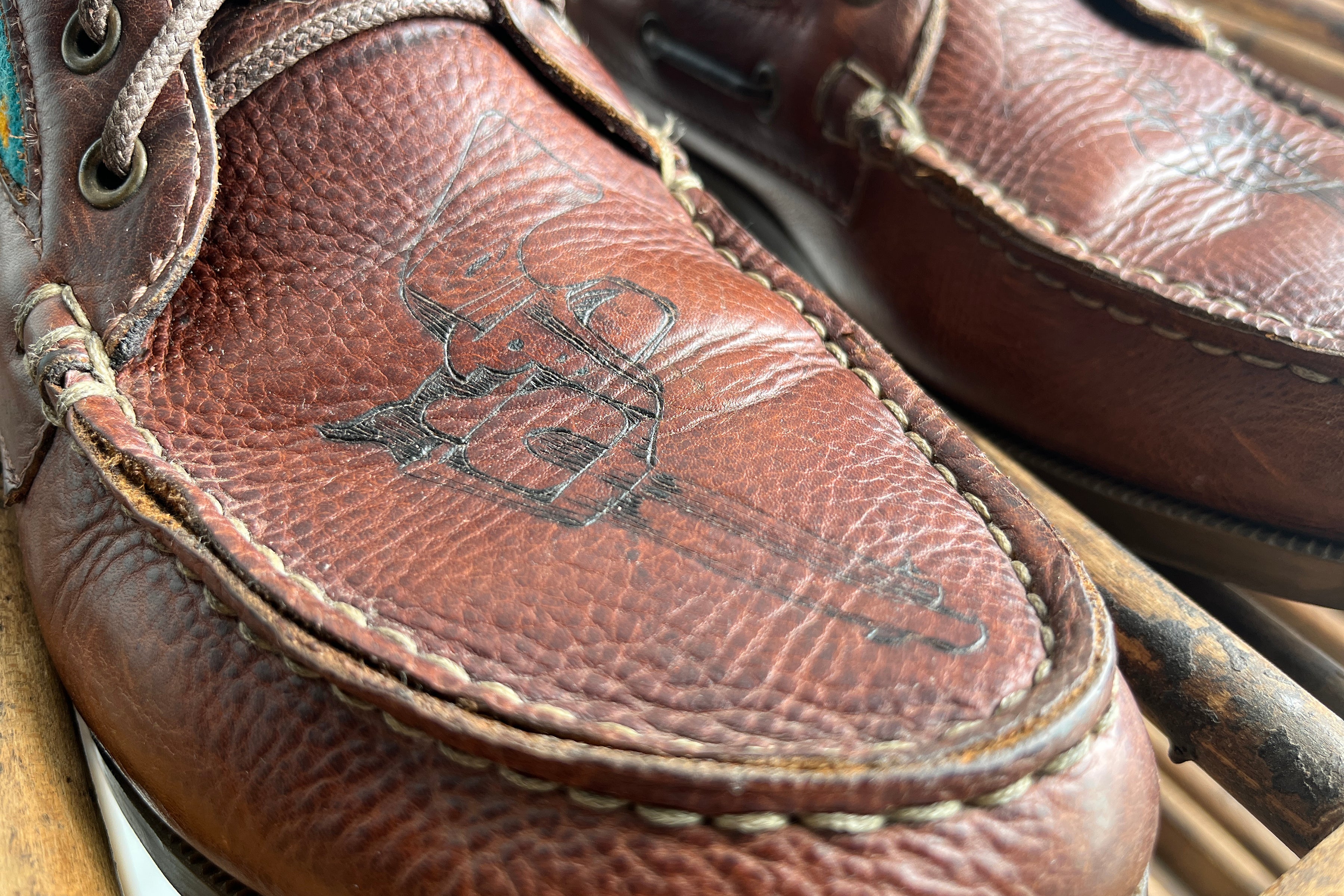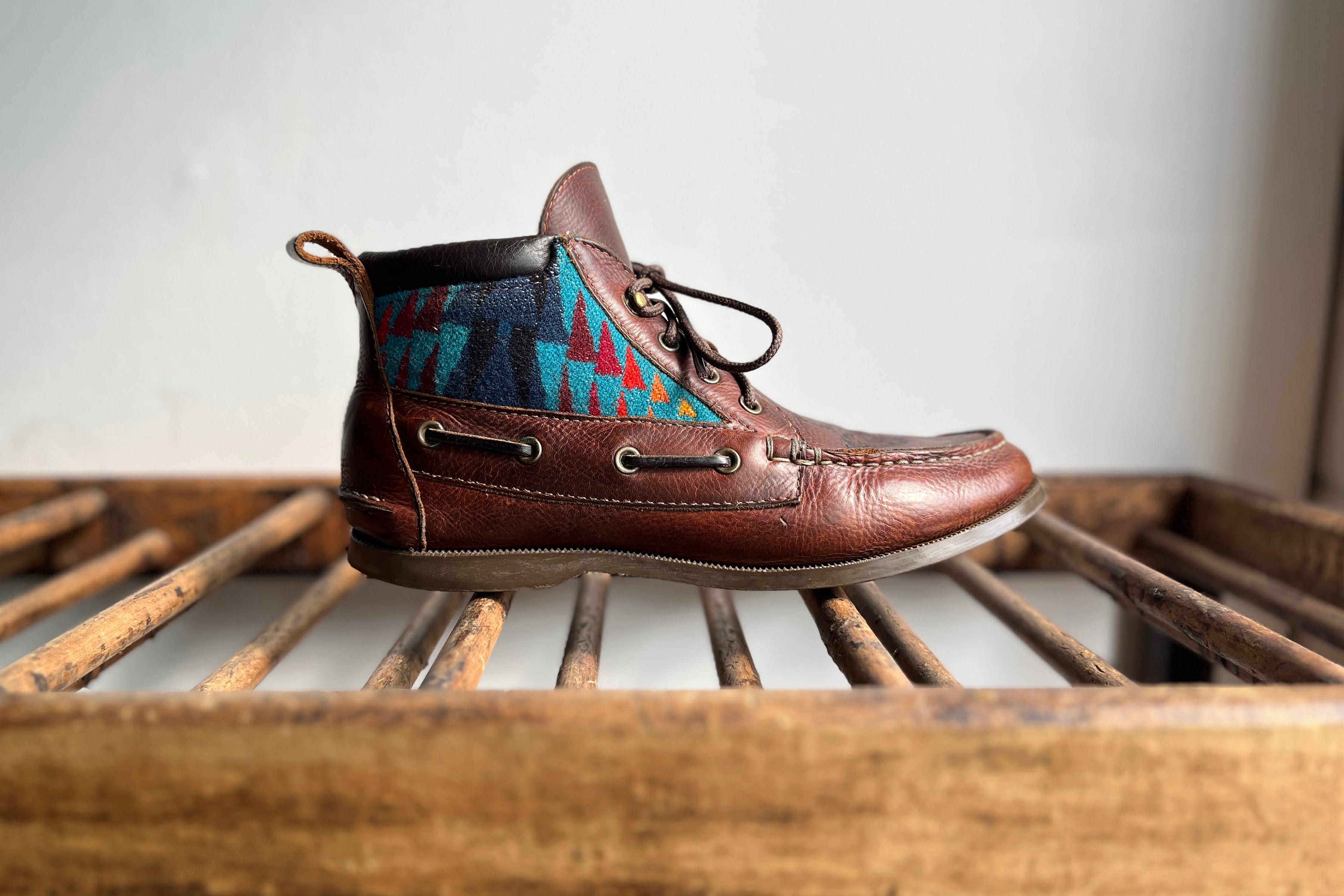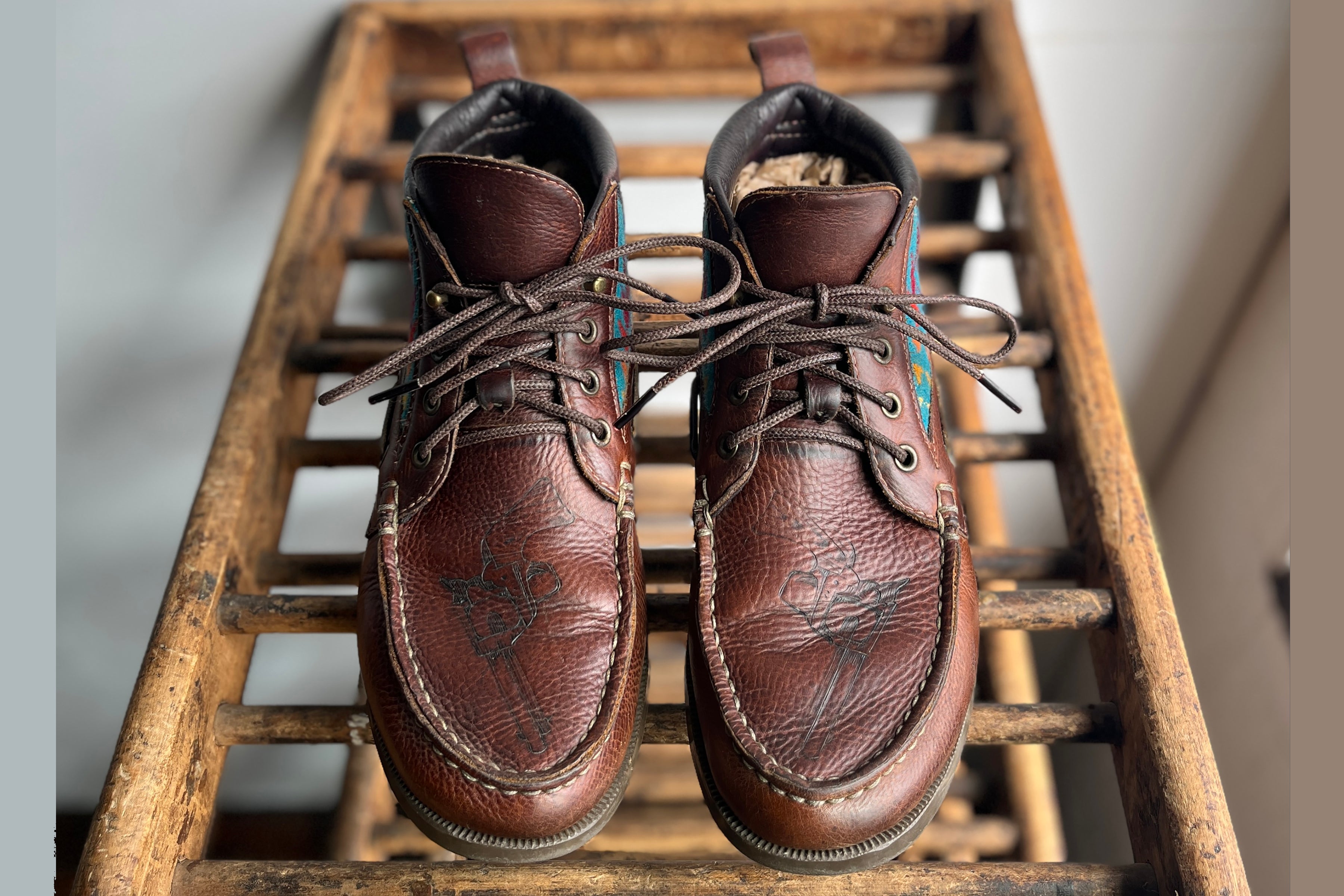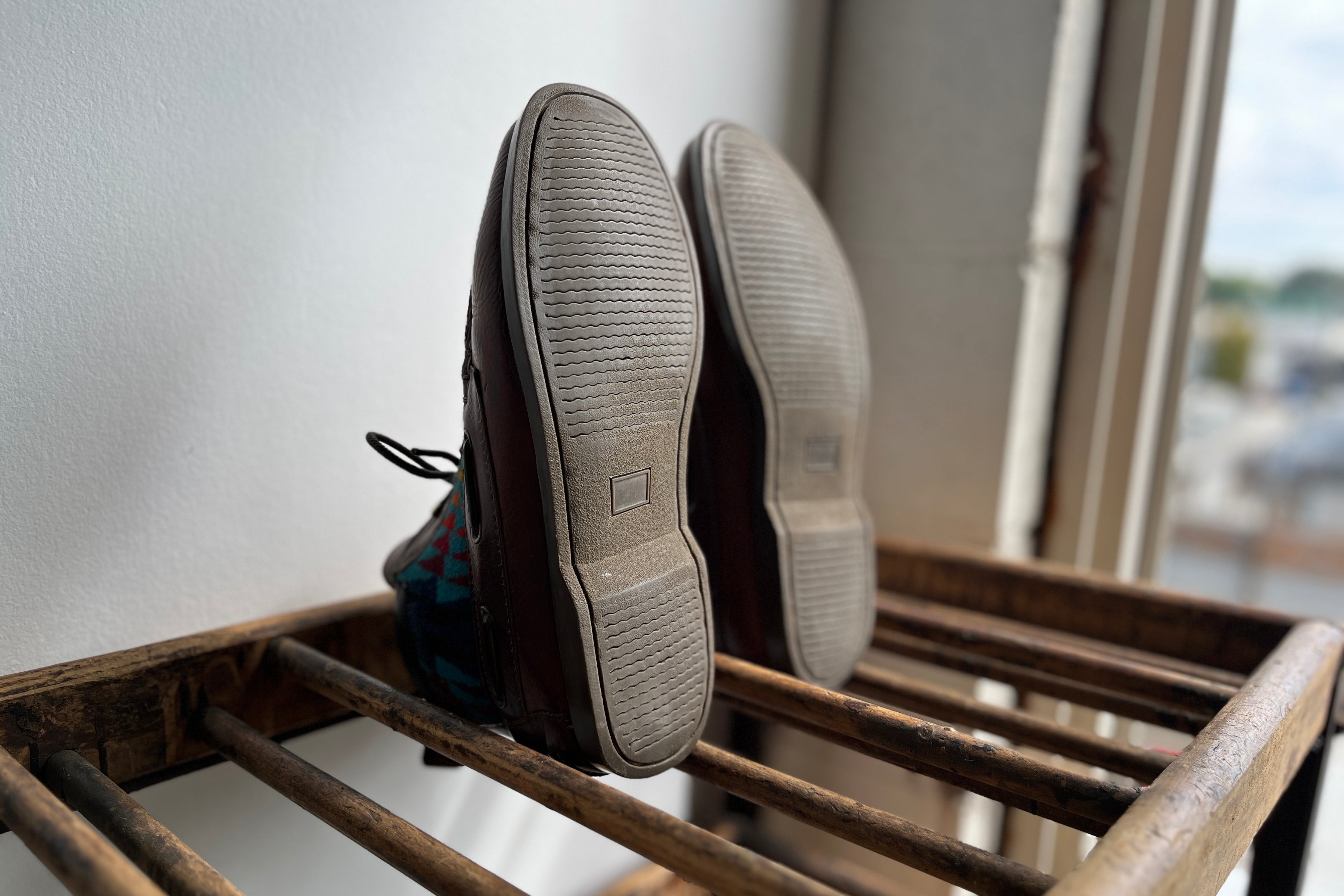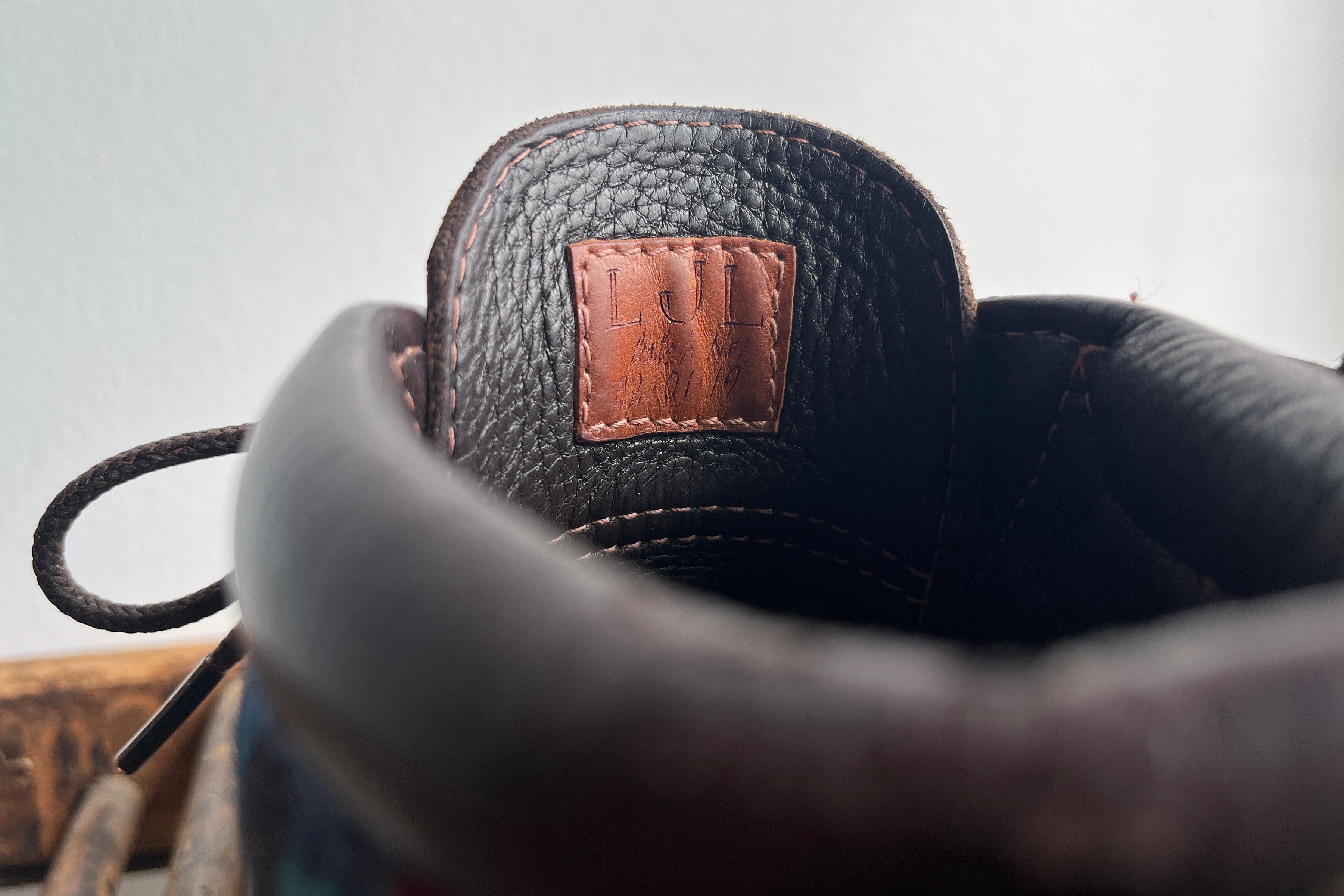 From DEEP inside the vault... back to where it all began... handcrafted Hightop Boat Shoes.
It's hard to pinpoint exactly when these were made, but it would have been pre our September 2013 Kickstarter campaign launch. So we either 'crafted these in our original Whistler, BC garage based studio, or shortly after migrating to Vancouver's Chinatown in the summer of '13.
They came home to us in June 2023, and though I strongly debated keeping them... it's time to say goodbye. They were beautifully maintained, so though they were PRELOVED, there's little visible wear. 
Throughout the life of our lil' business, if we ever had a signature anything... THIS EXACT PAIR was it. 
If they speak to you, I'll cover the cost to ship wherever in the world you hang your hat. 
OG HIGHTOP BOAT SHOES w/ Pendleton Wool Inlay 
9.5 US Men's D (Standard). If you have concerns about sizing - I'm happy to refer to measurements you have with us on file, to ensure you're a perfect match. If you're new to us, please consult our Fit Form HERE. 

COLOR: 

 

Oiled Chocolate Brown cowhide, sourced locally. 
INLAY: Pendleton Wool - Teal Chief Joseph.
HAND-ETCHED ARTWORK: Our original six shooter. This is literally the first image we ever etched on pair of shoes. 
SOLE: Classic Sperry-style brown rubber boat shoe soles. From experience, I can assure you they'll last a lifetime. 
HAND-STITCHED MOC TOES (and heels): 1 mm waxed tread - NATURAL. 
SERIAL NUMBER: 02.01.19 - which means this is the 19th pair we ever made of this exact style (colorway/pendleton inlay/six shooters) in our HT Boat Shoe.  
Each pair of shoes and boots that leaves this shop is accompanied by an in-house crafted logo'd dust bag and polishing cloth.
We build to last a literal lifetime - these Hightop Boat Shoes are re-soleable. 
Thanks for being a part of our story.
If you have any questions or concerns please
contact us
and we'll do our best to get back ASAP.