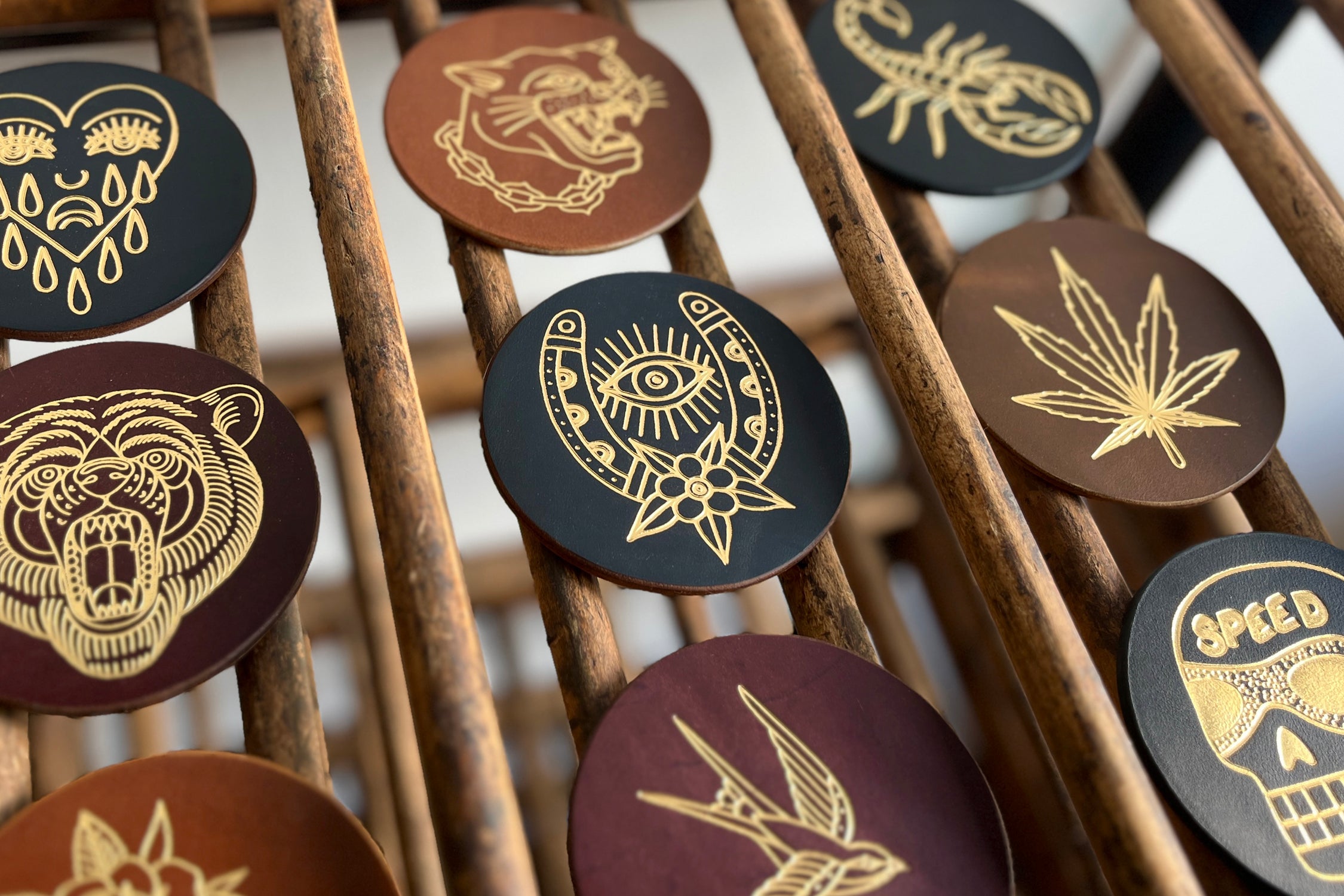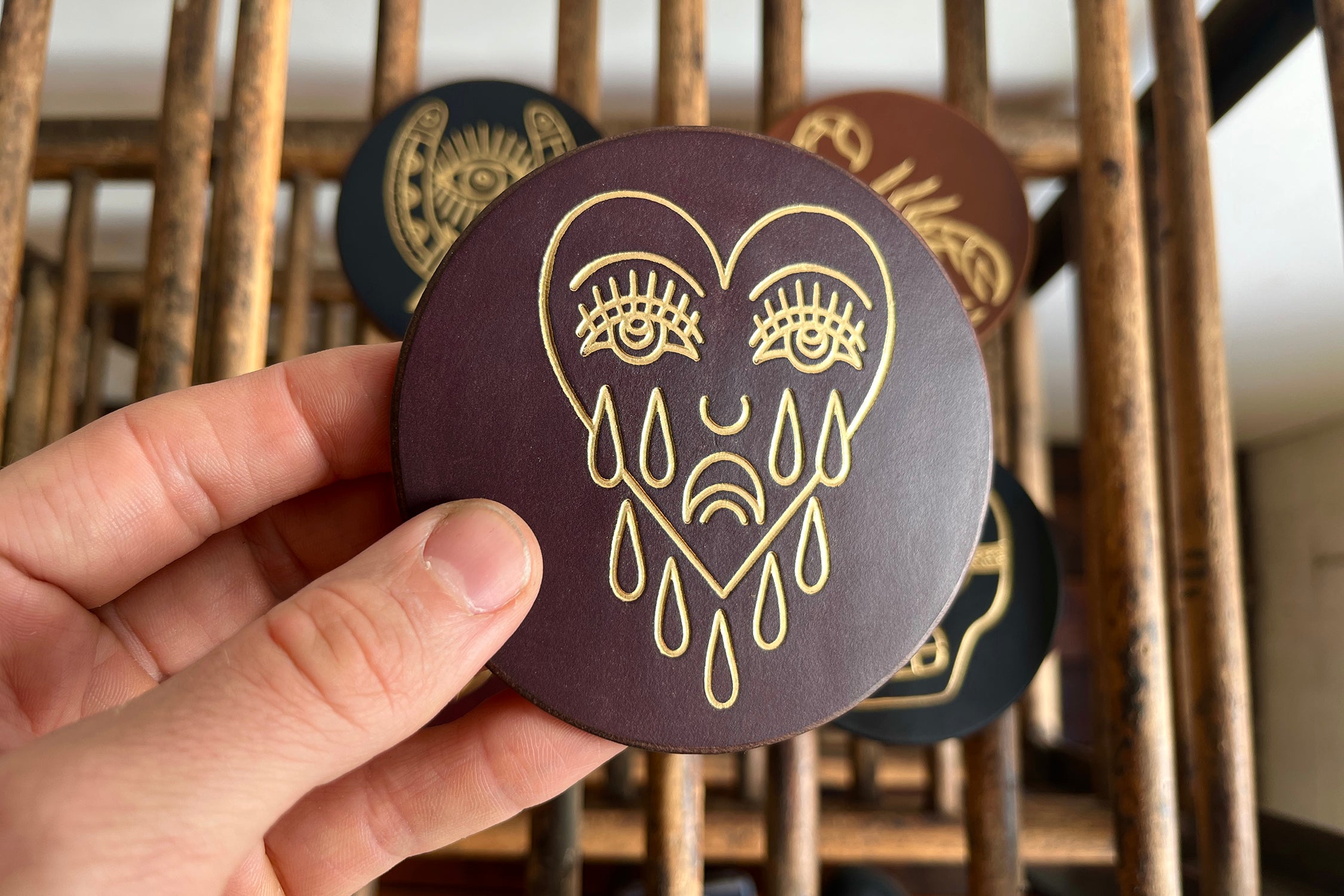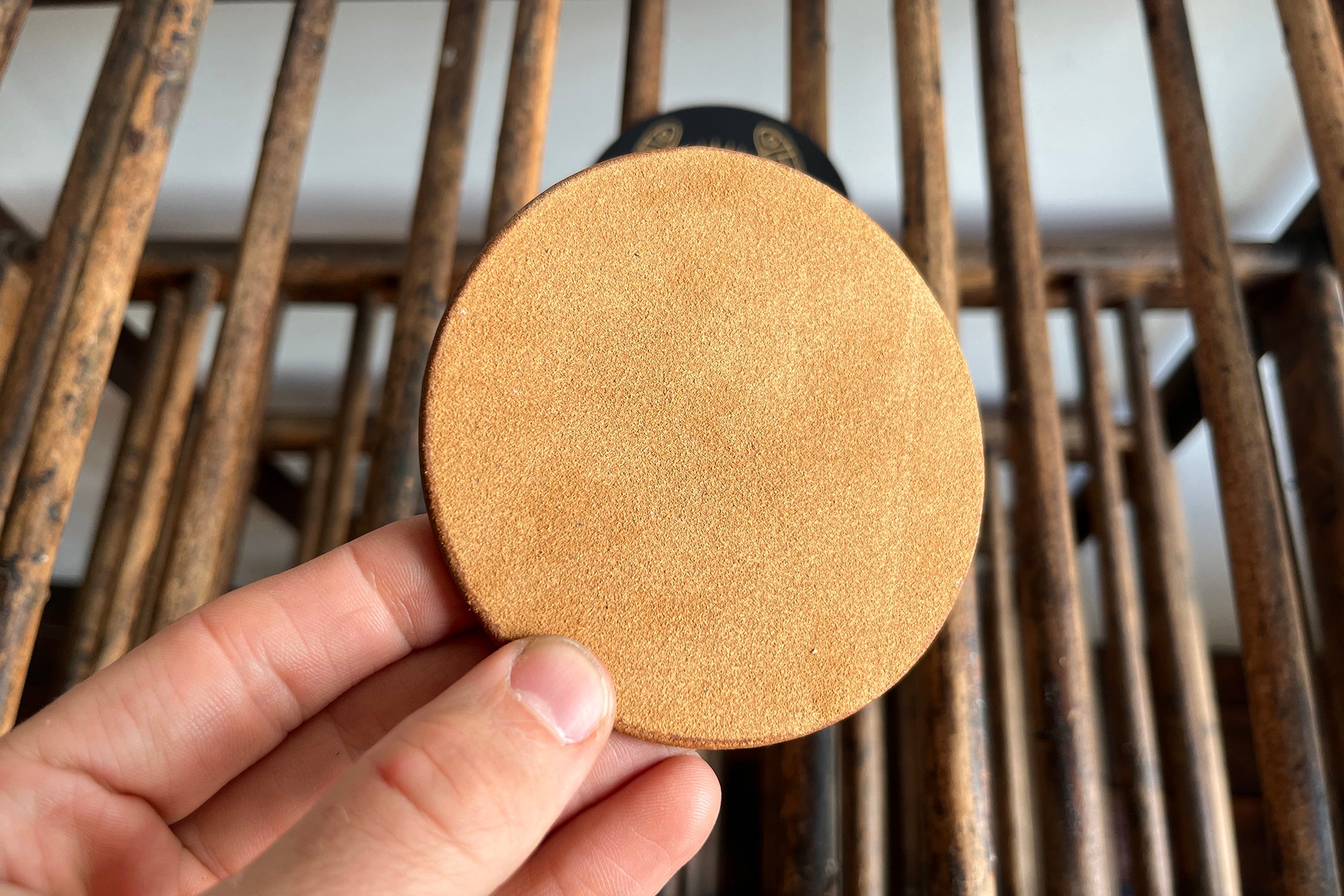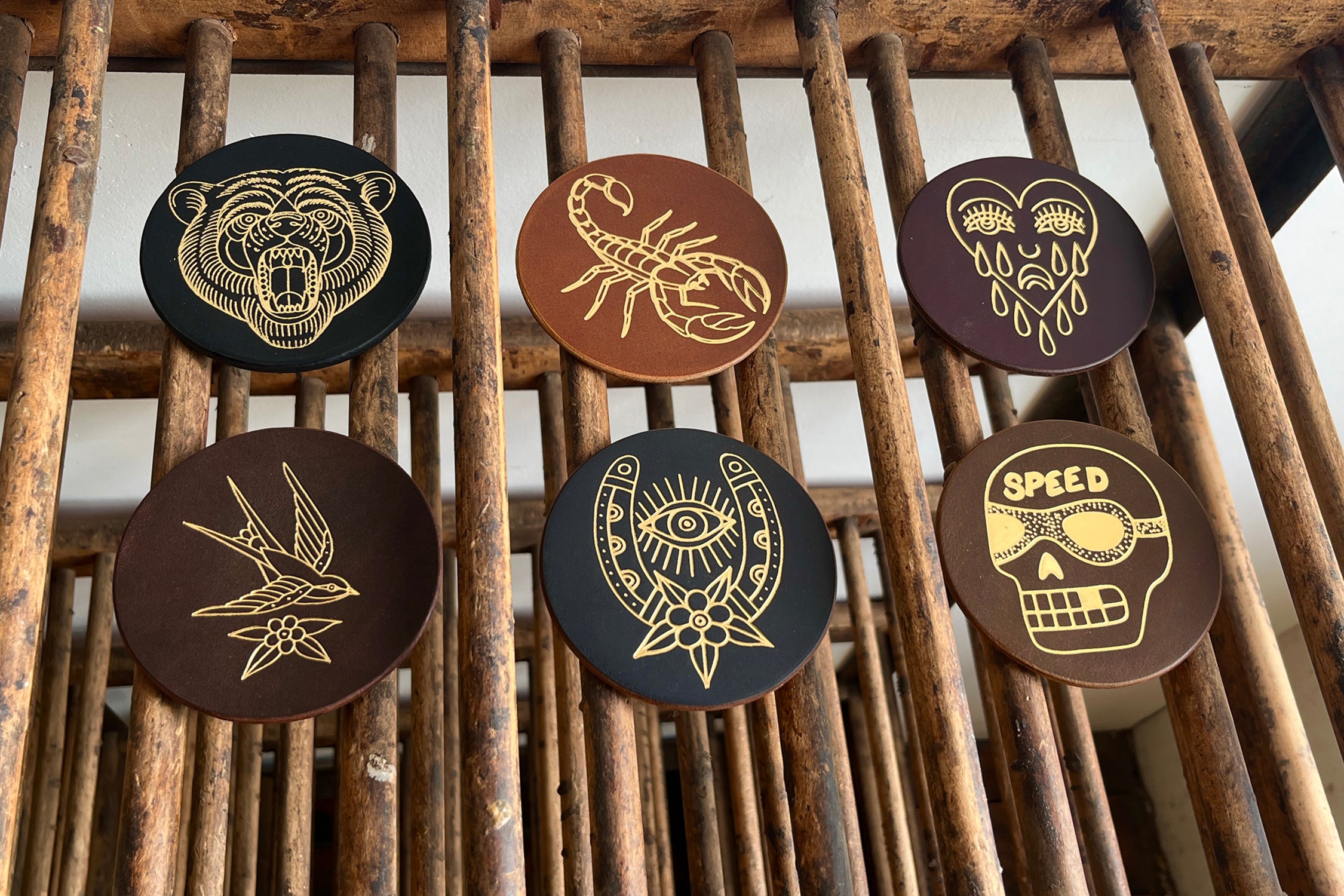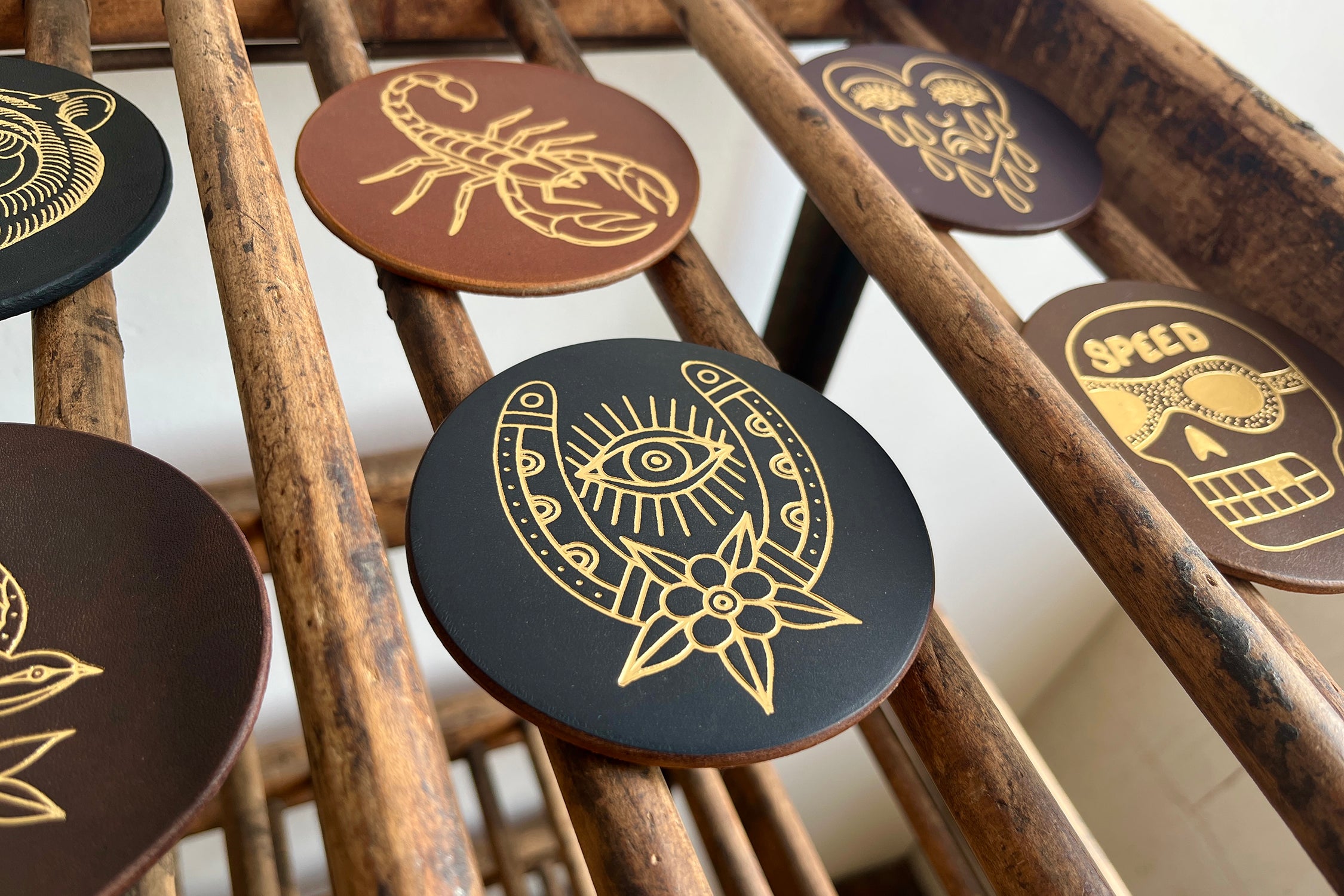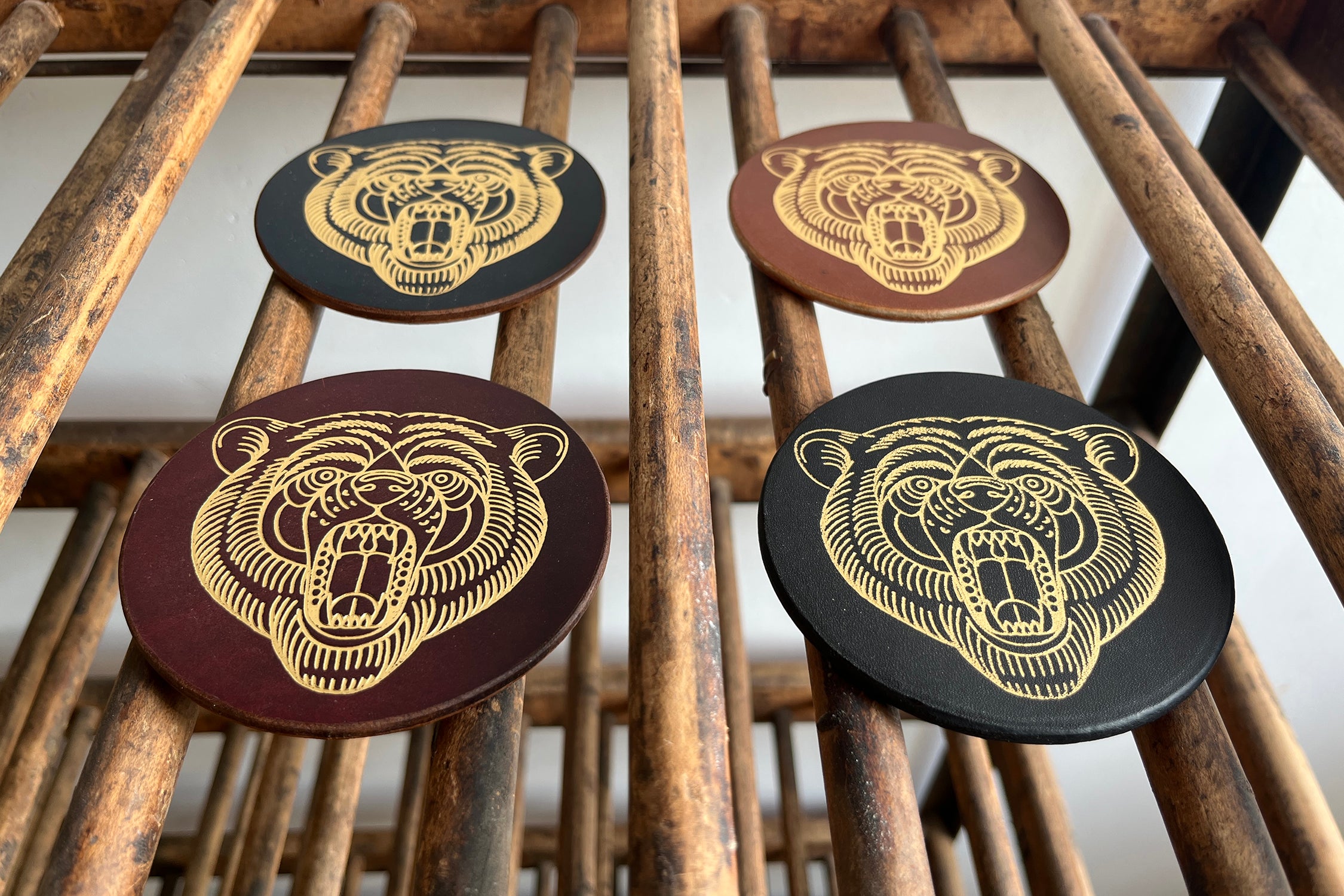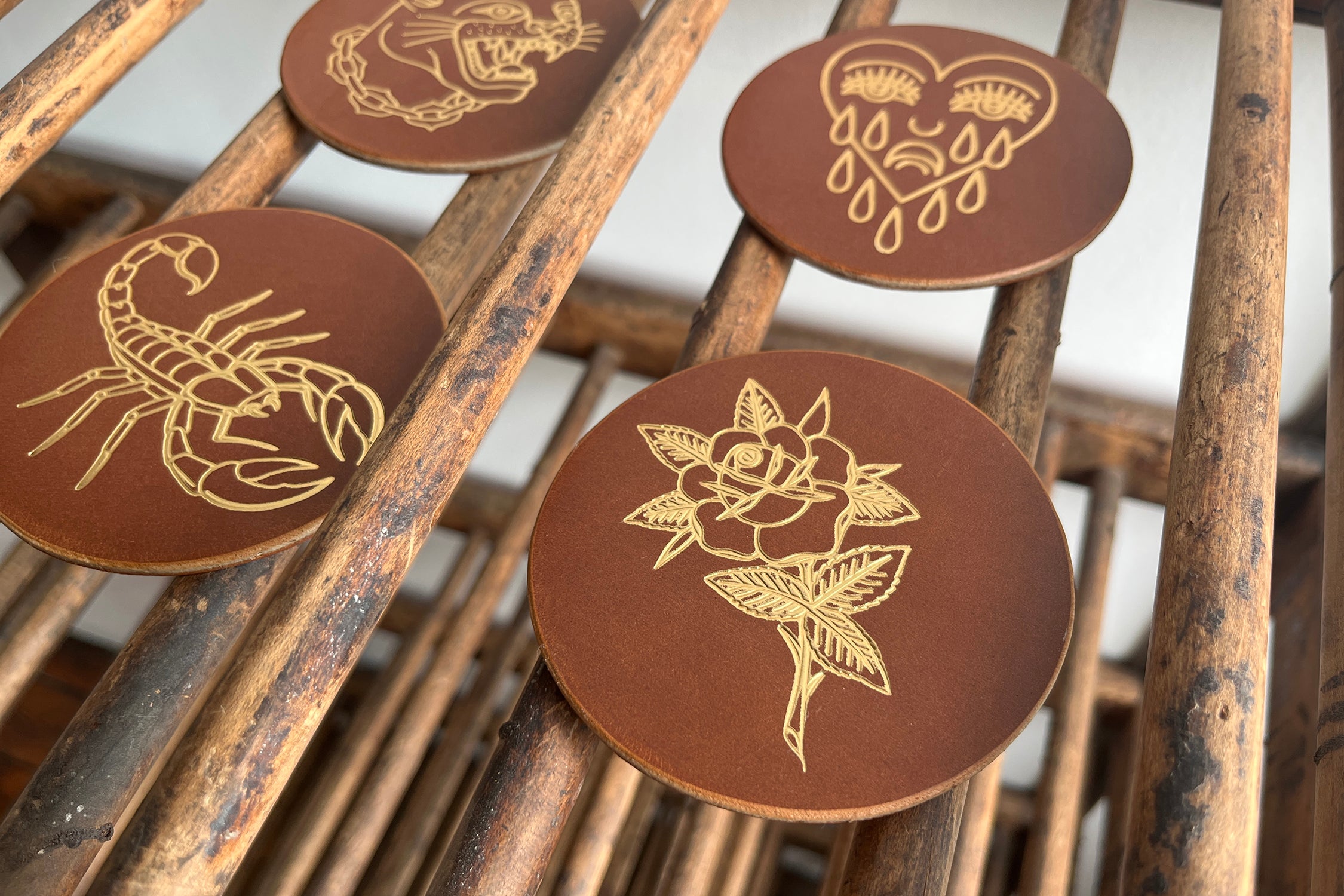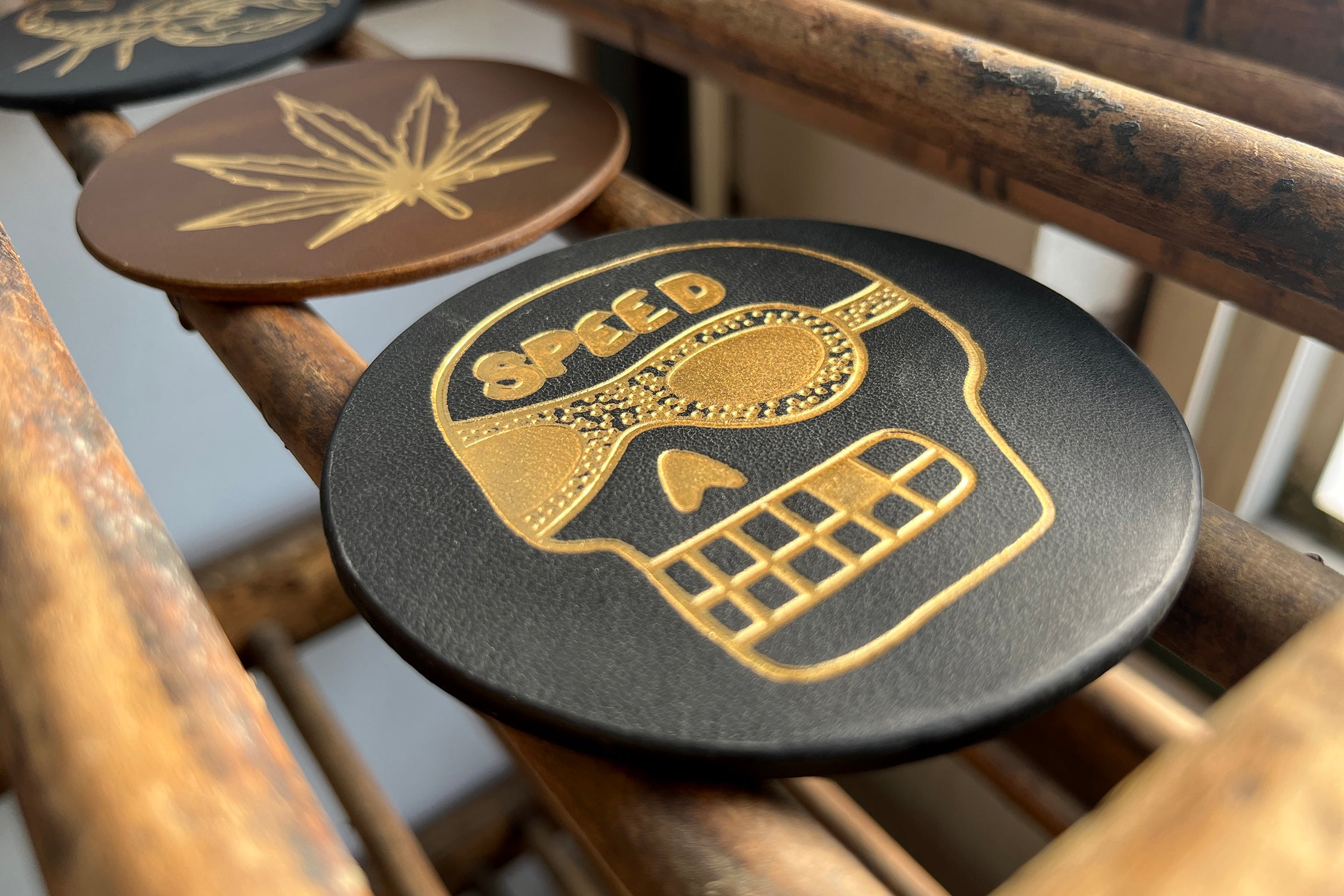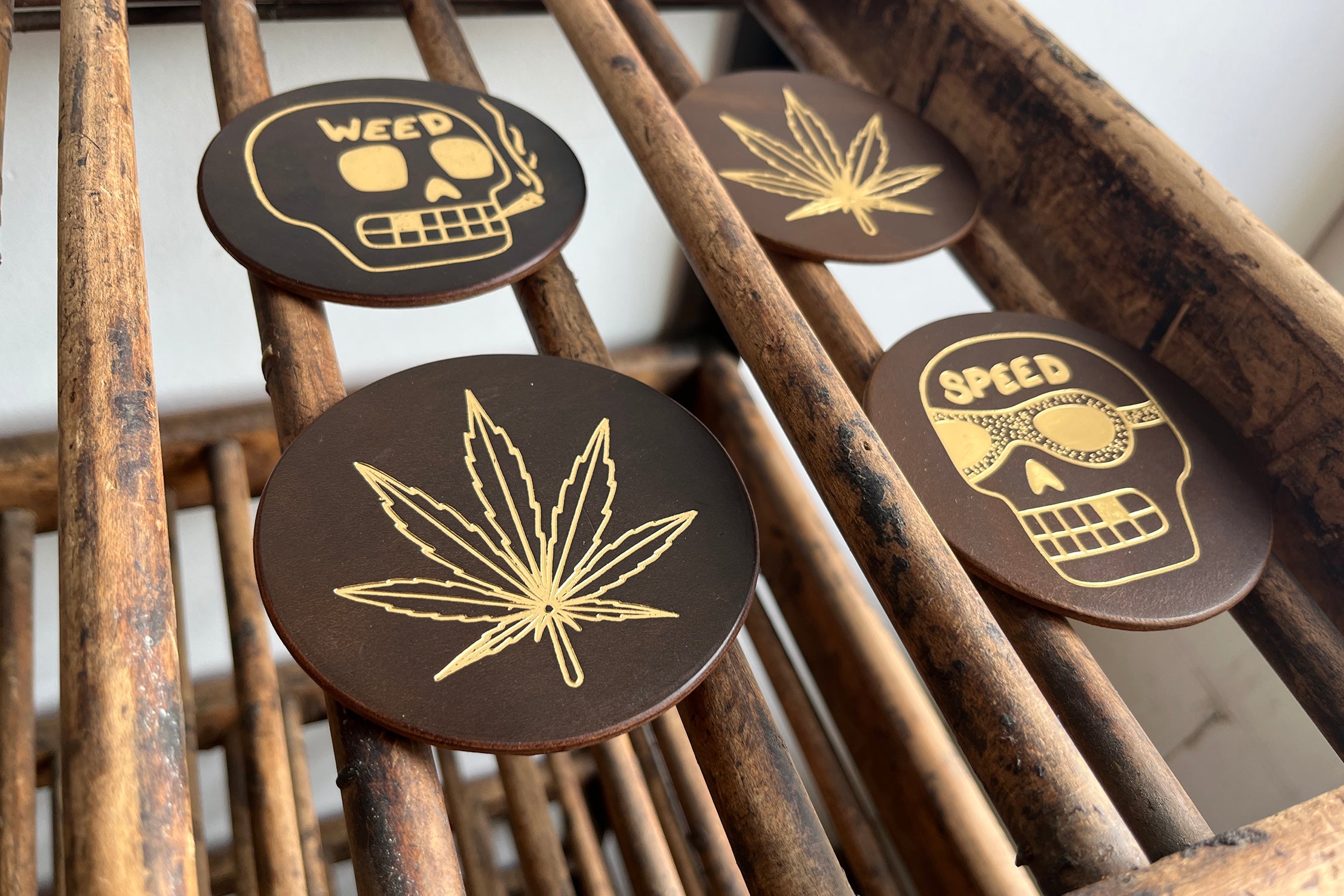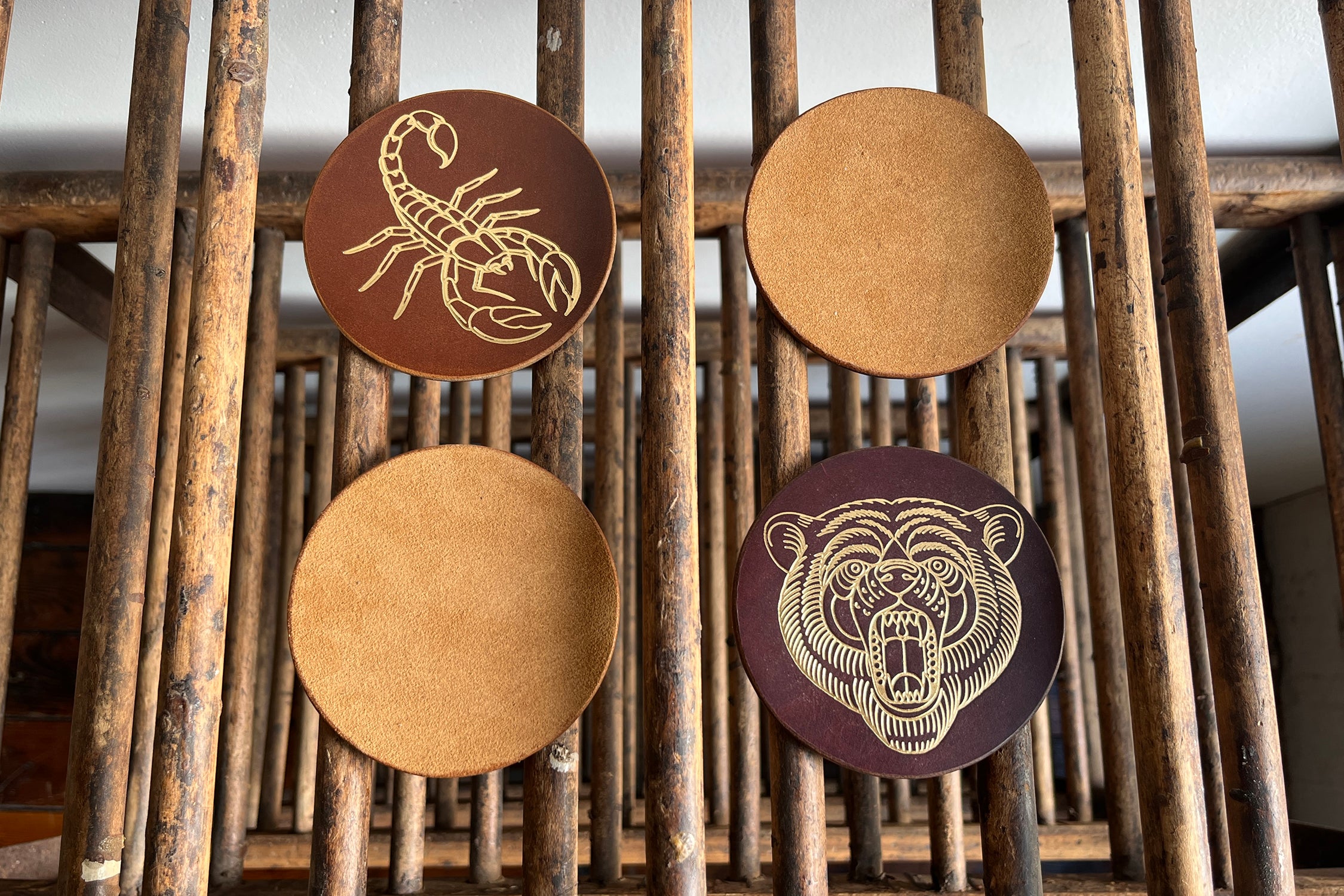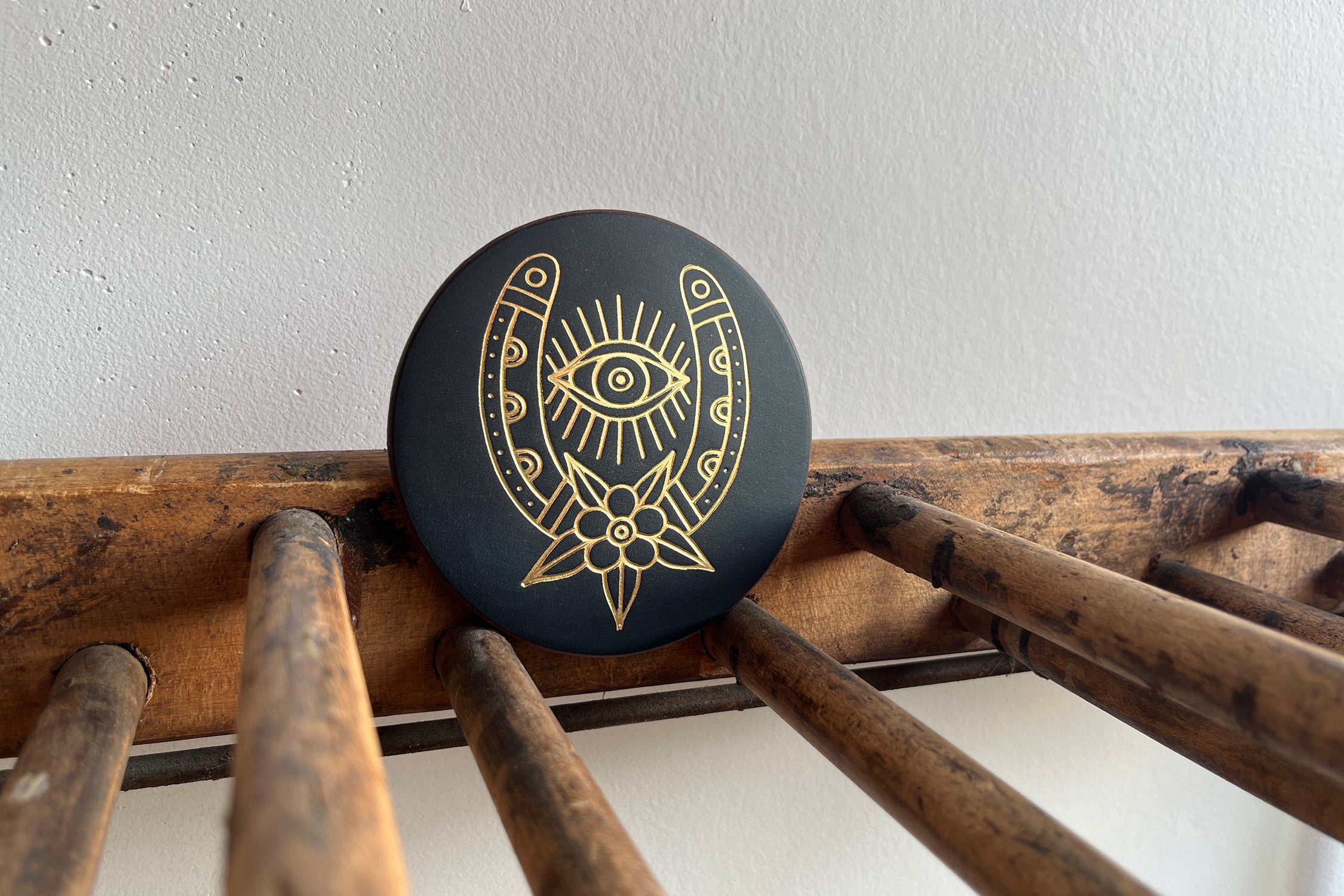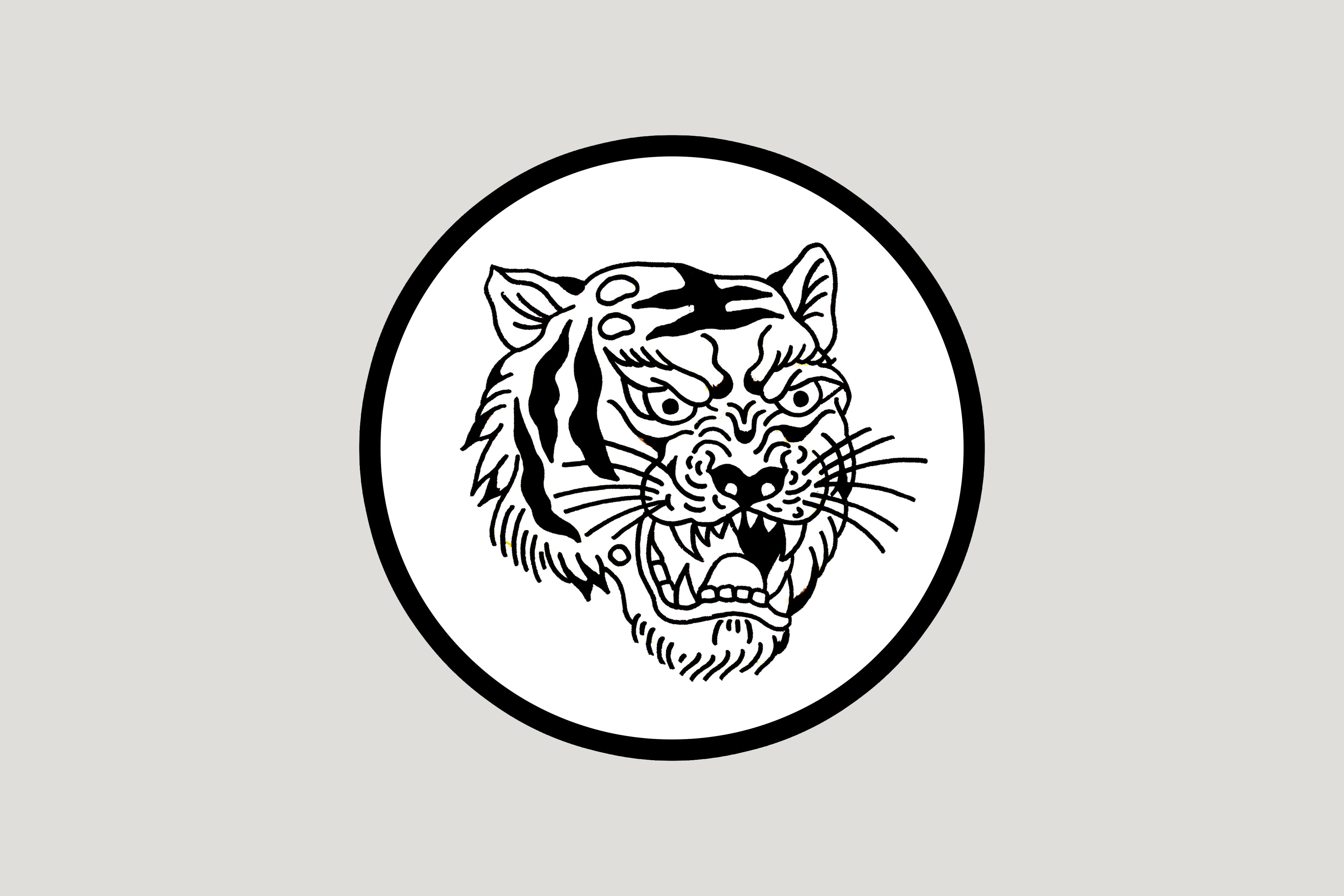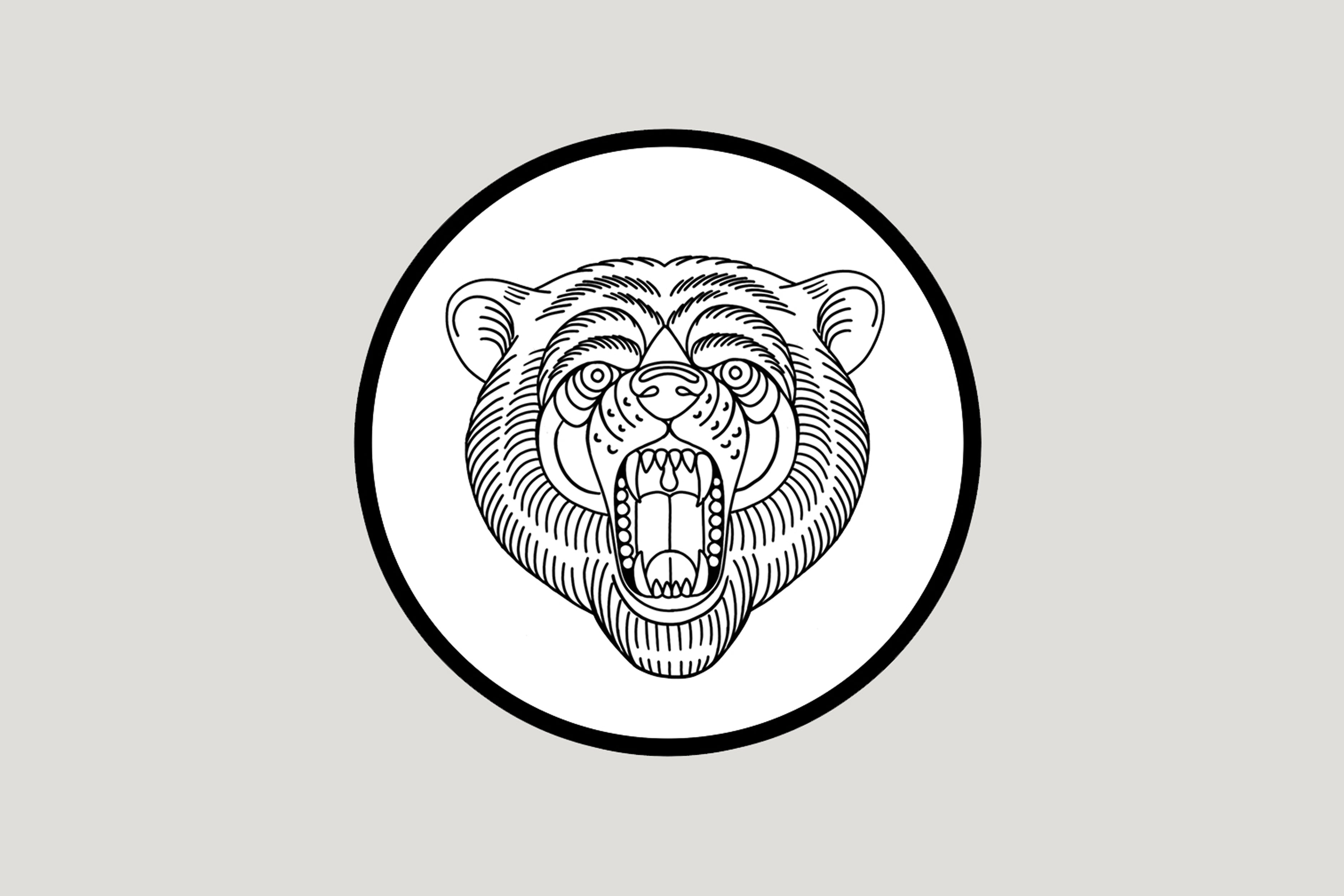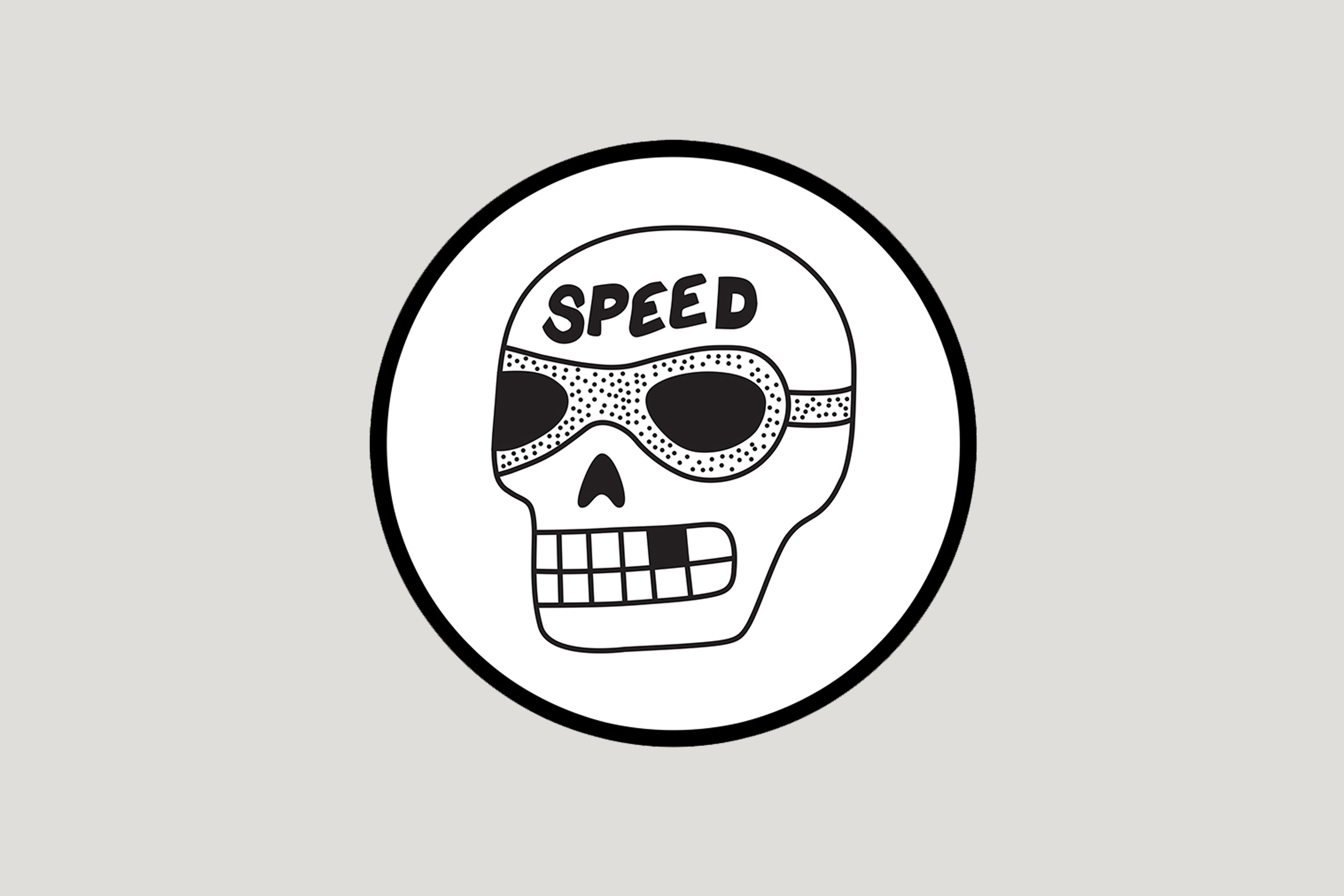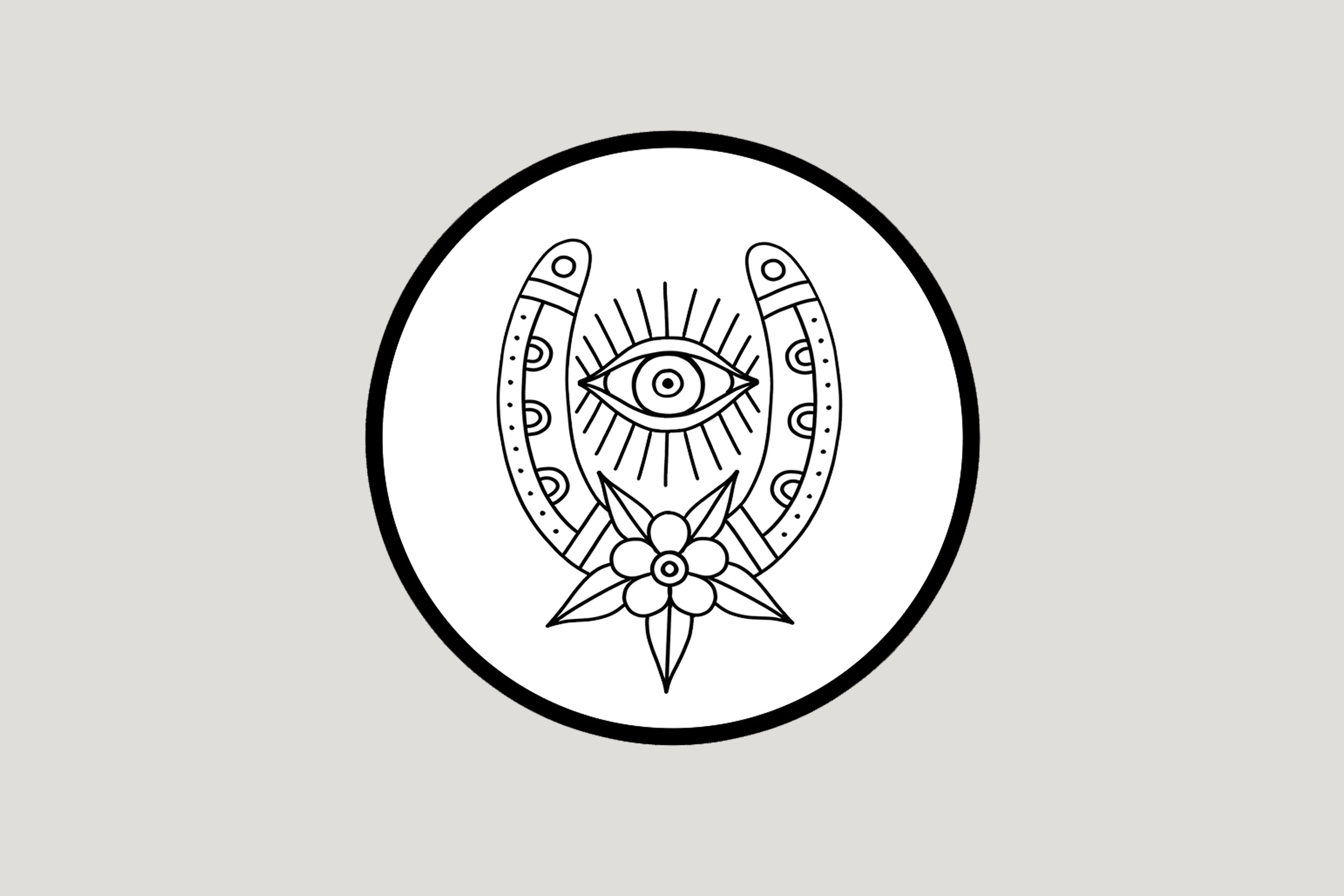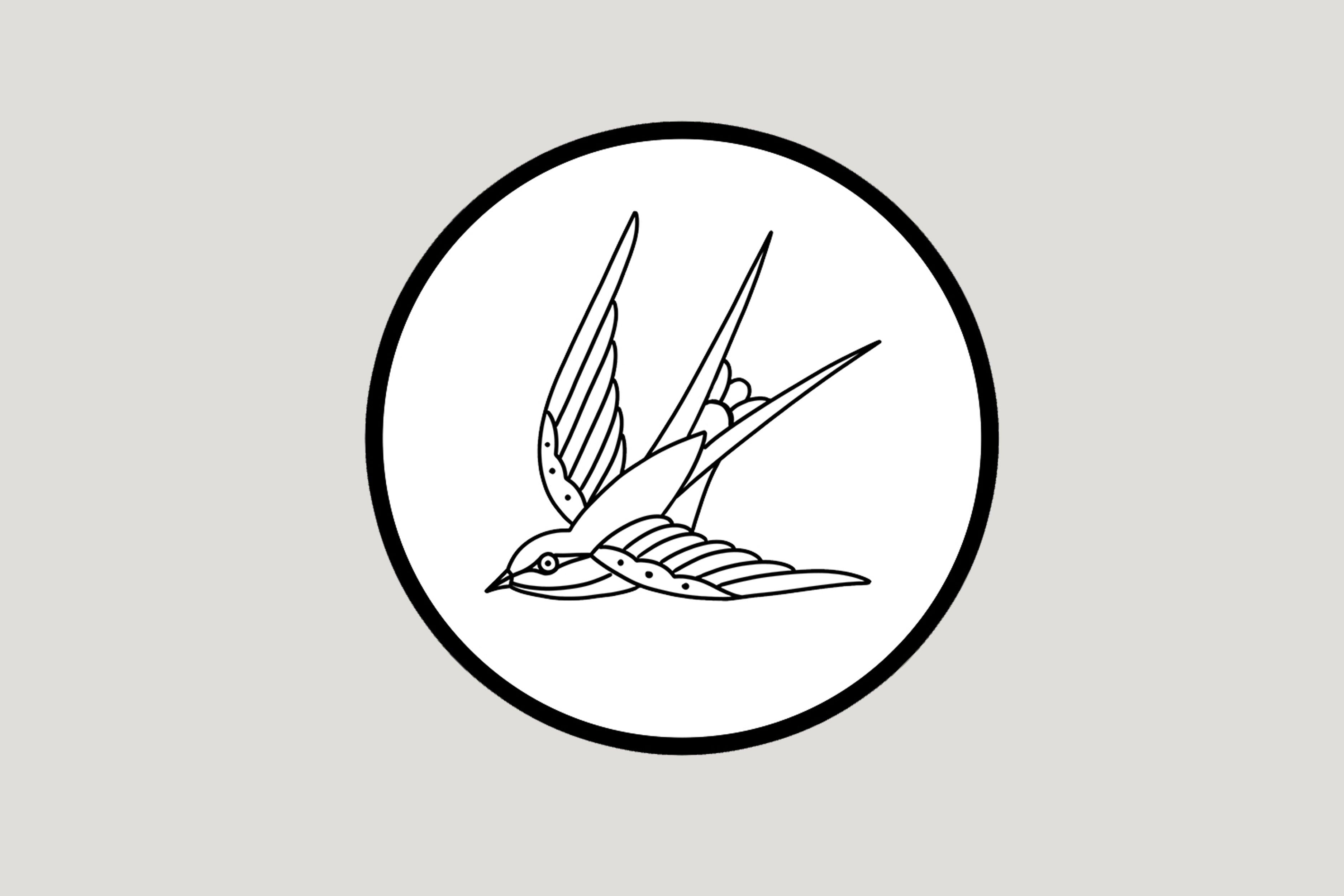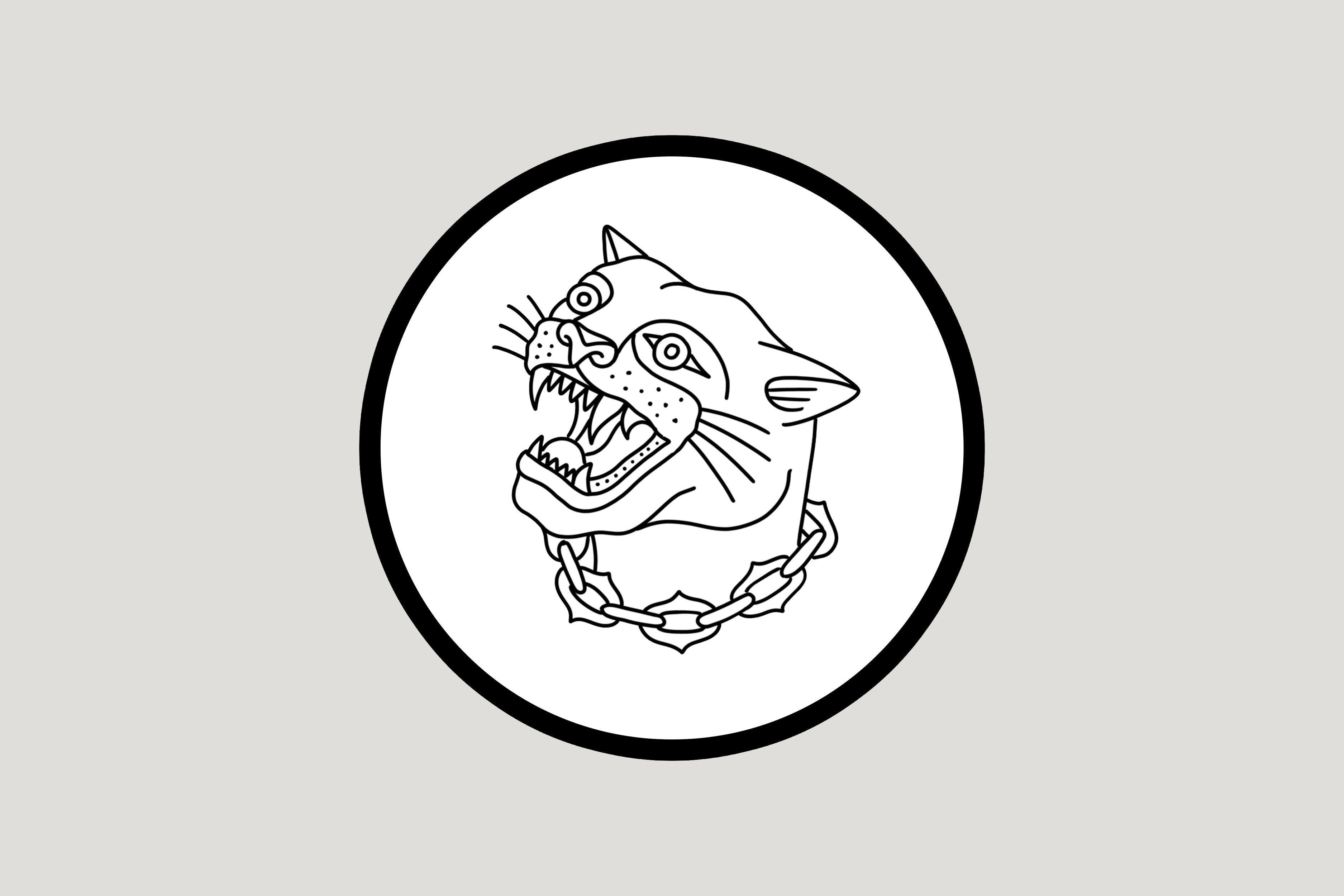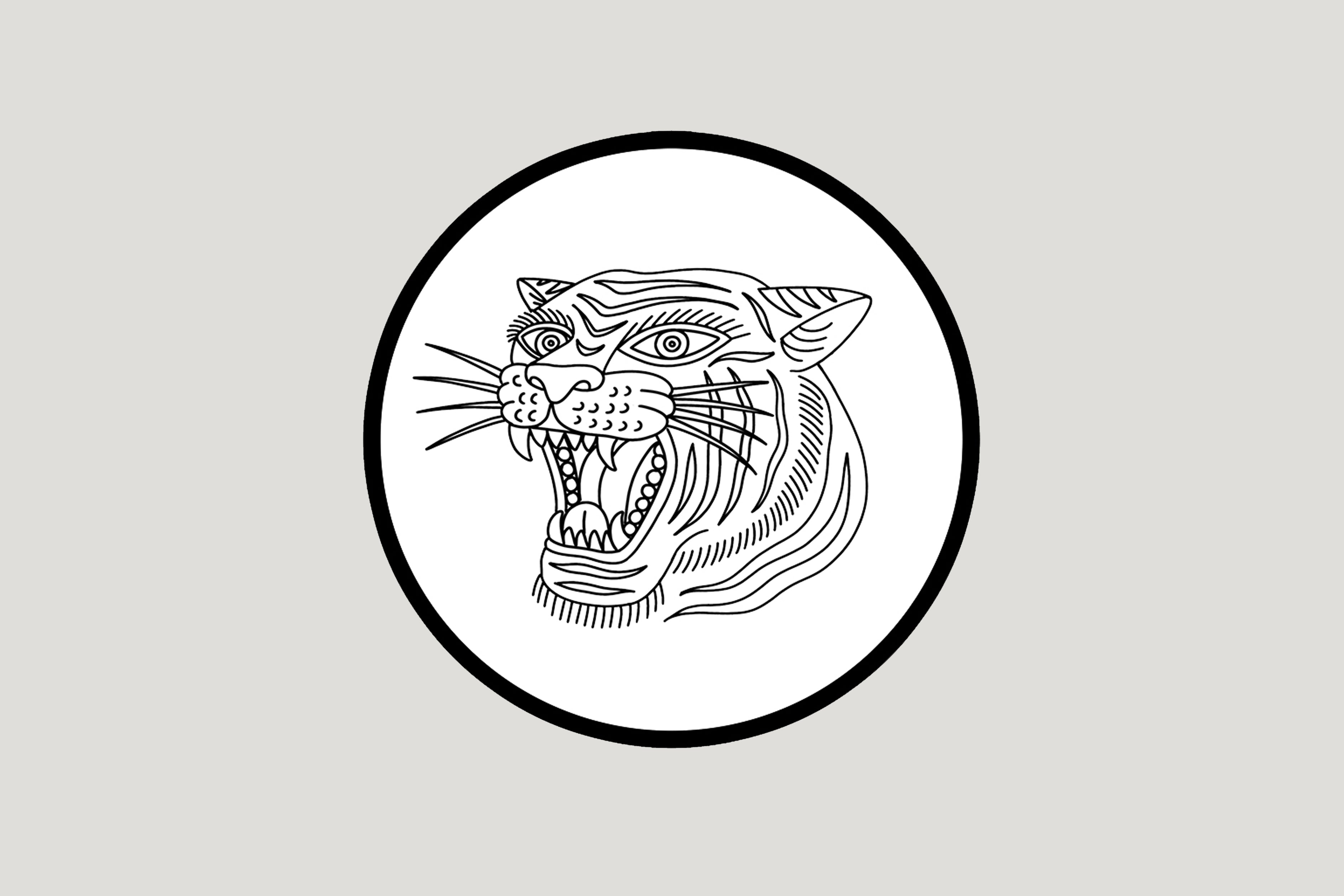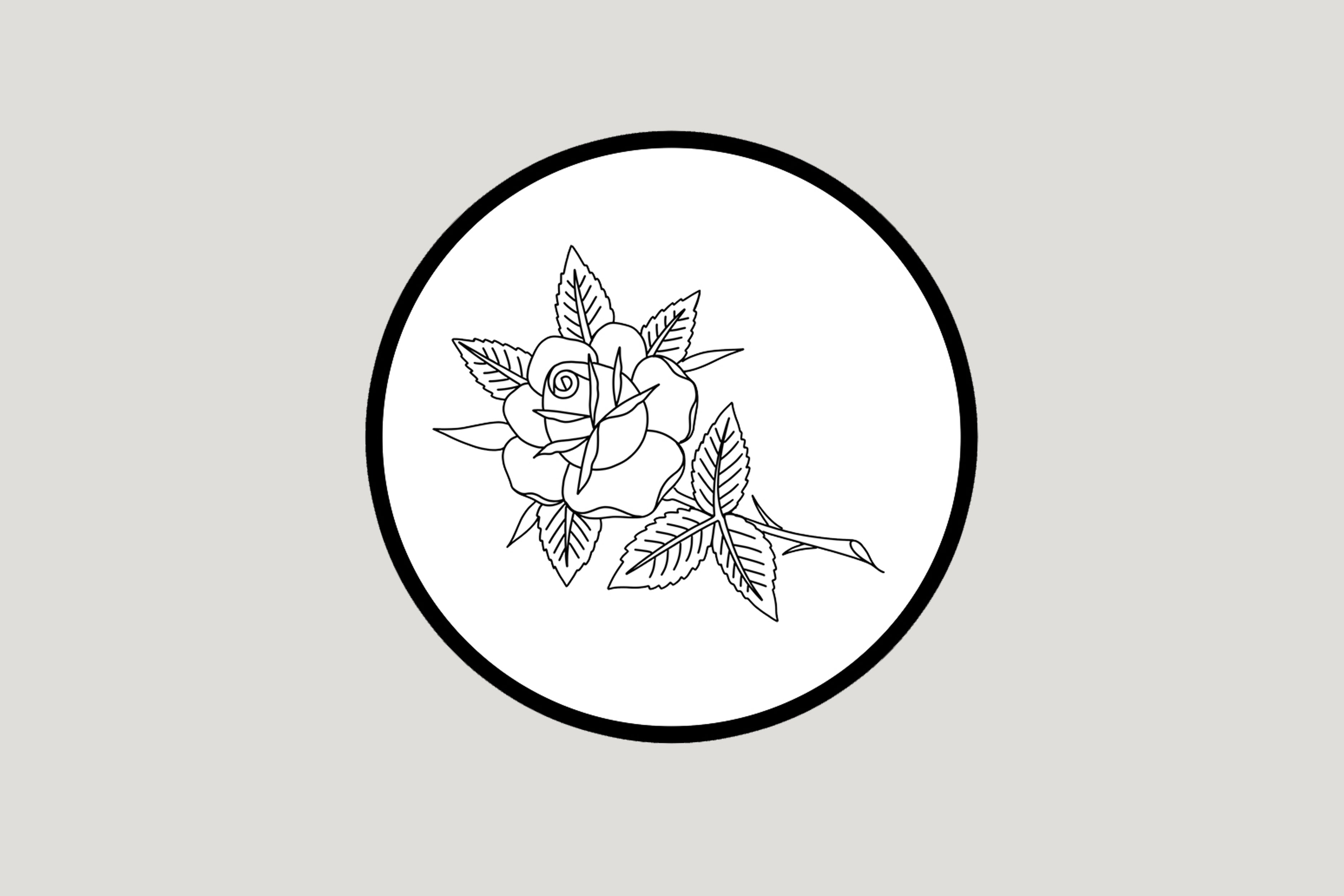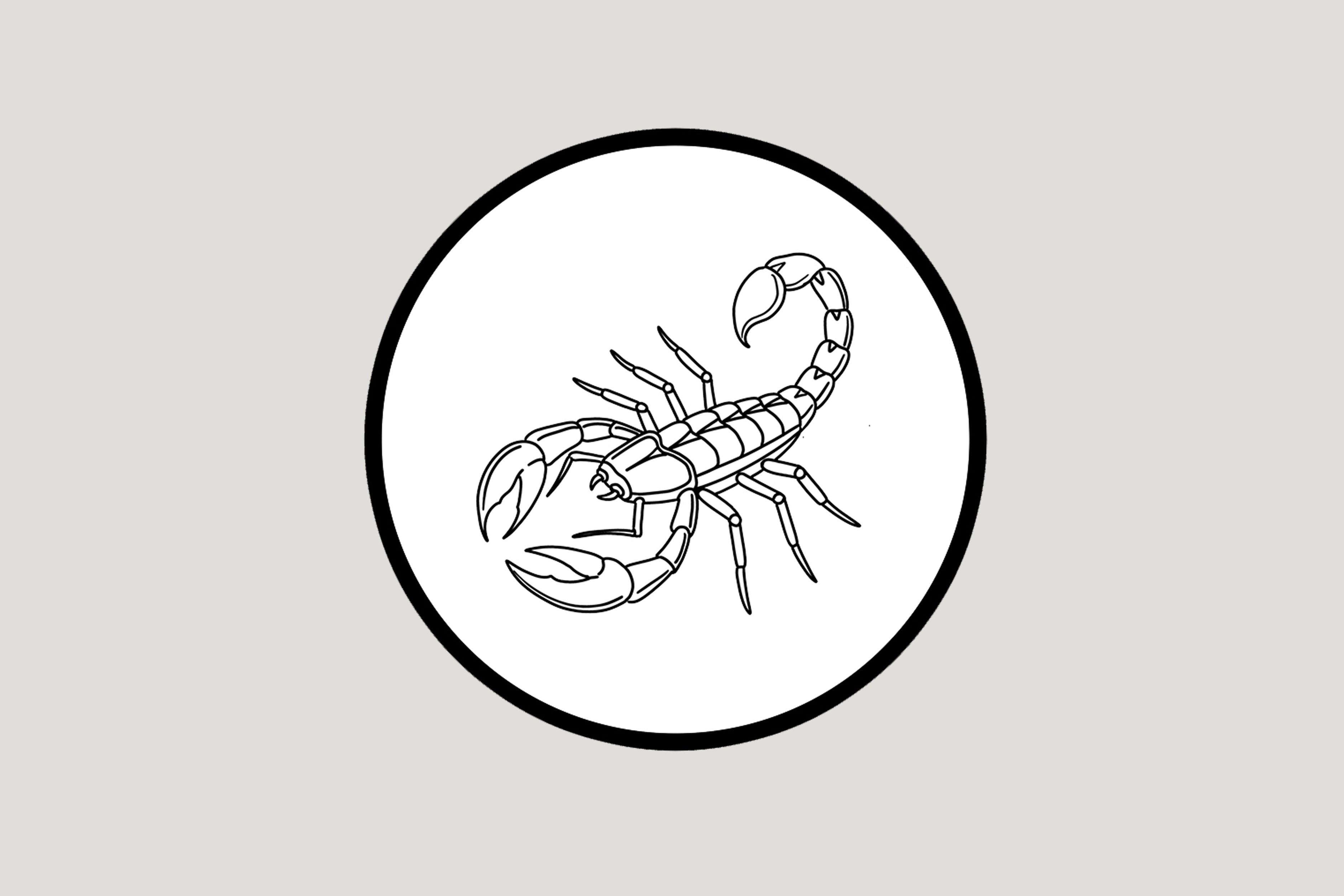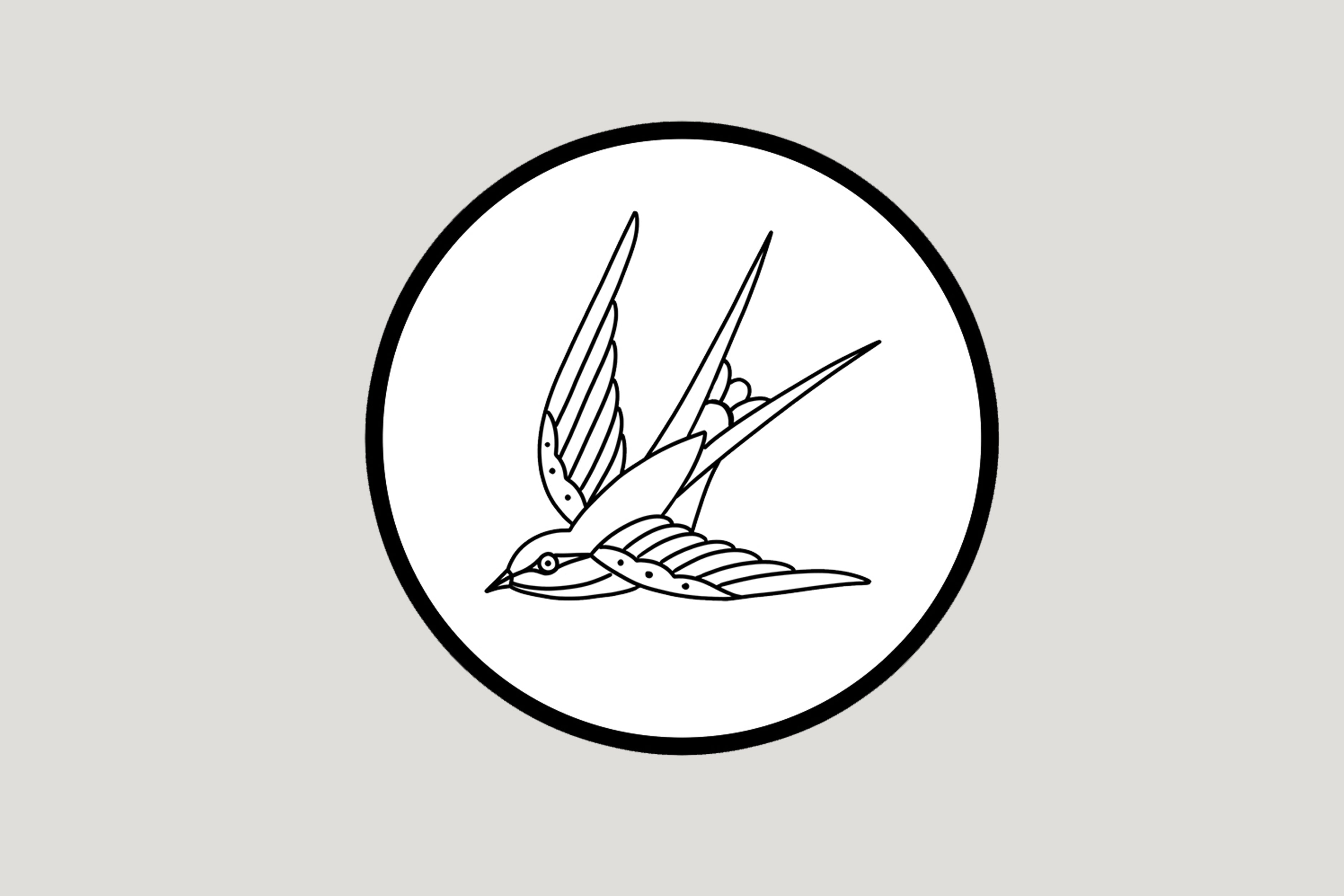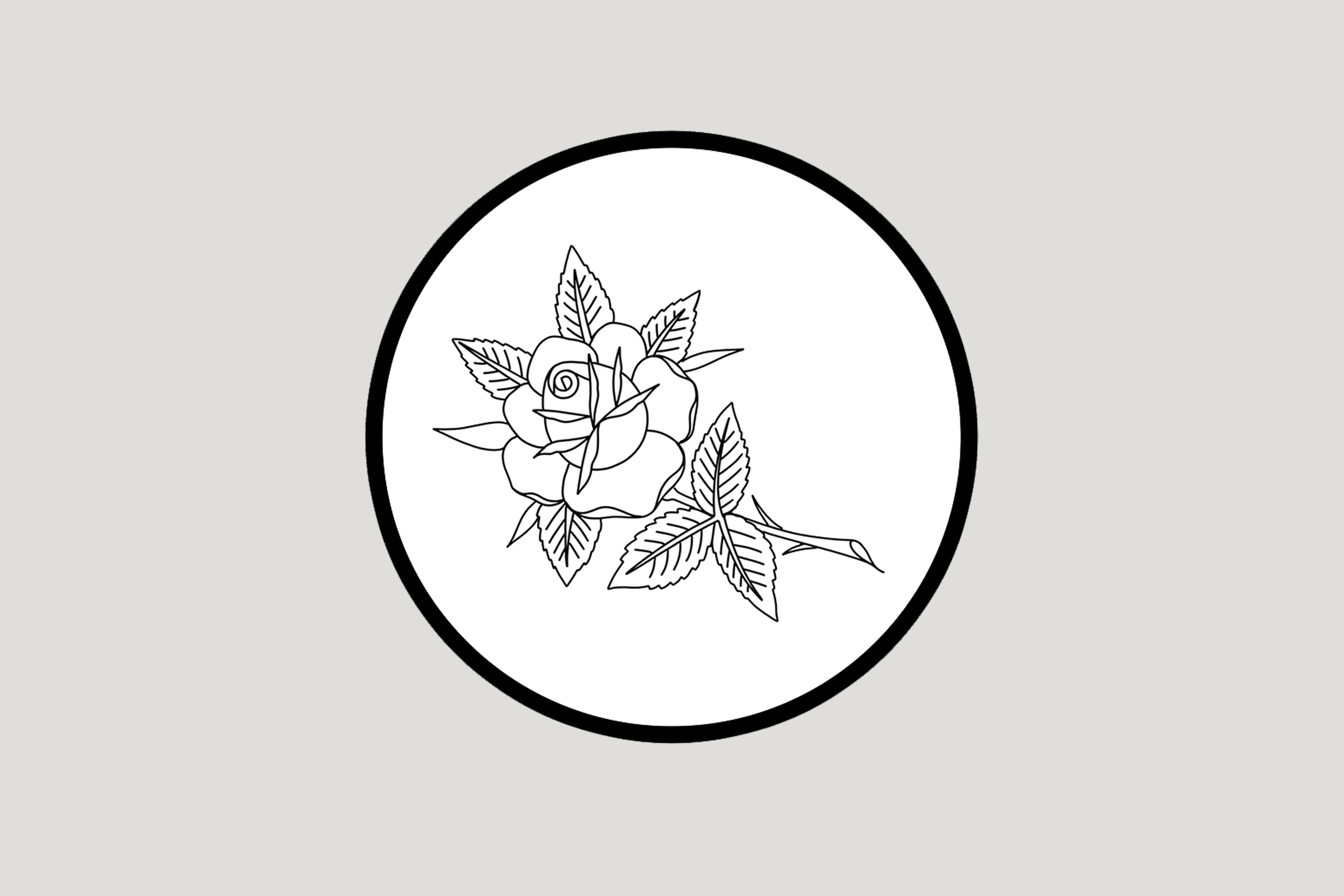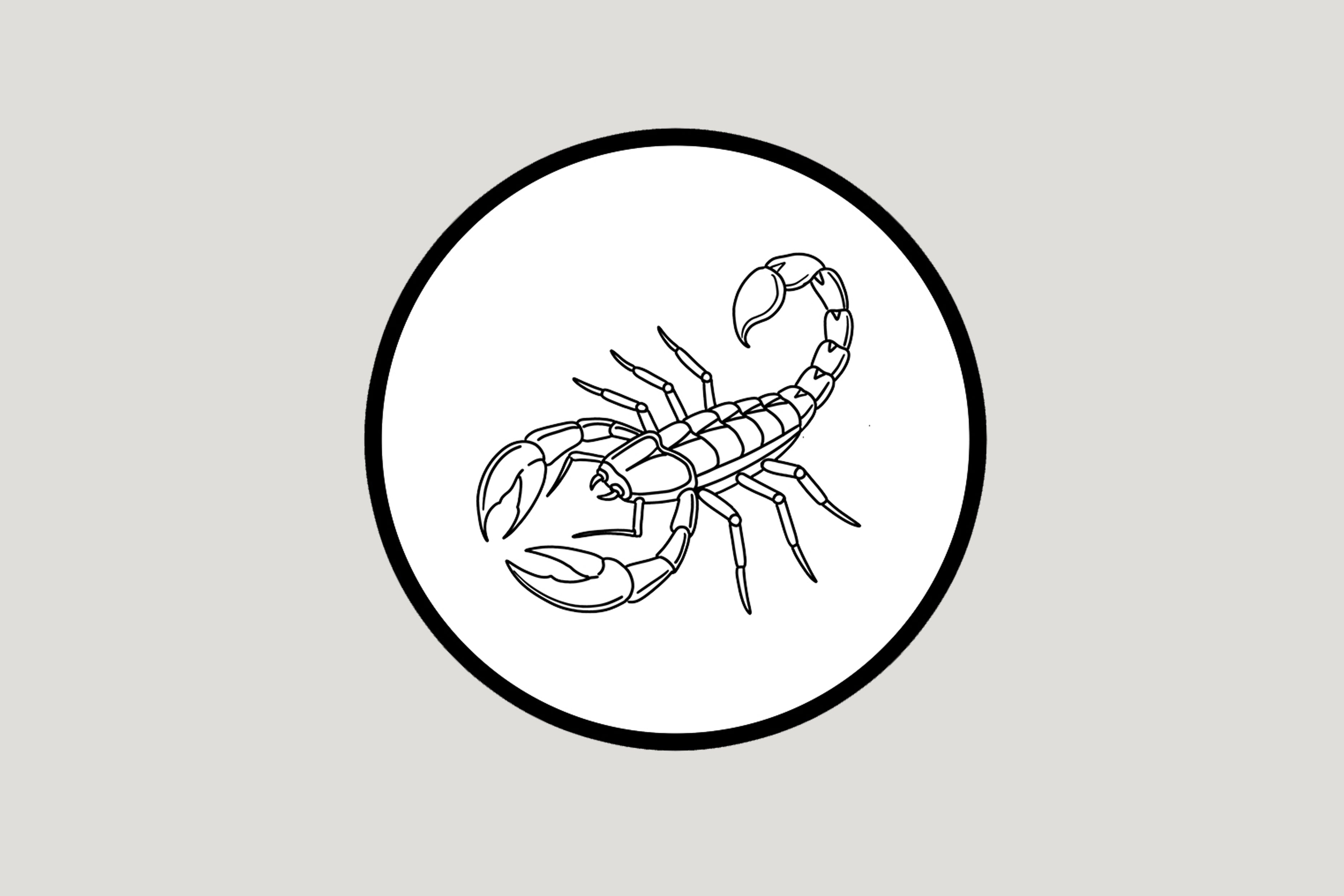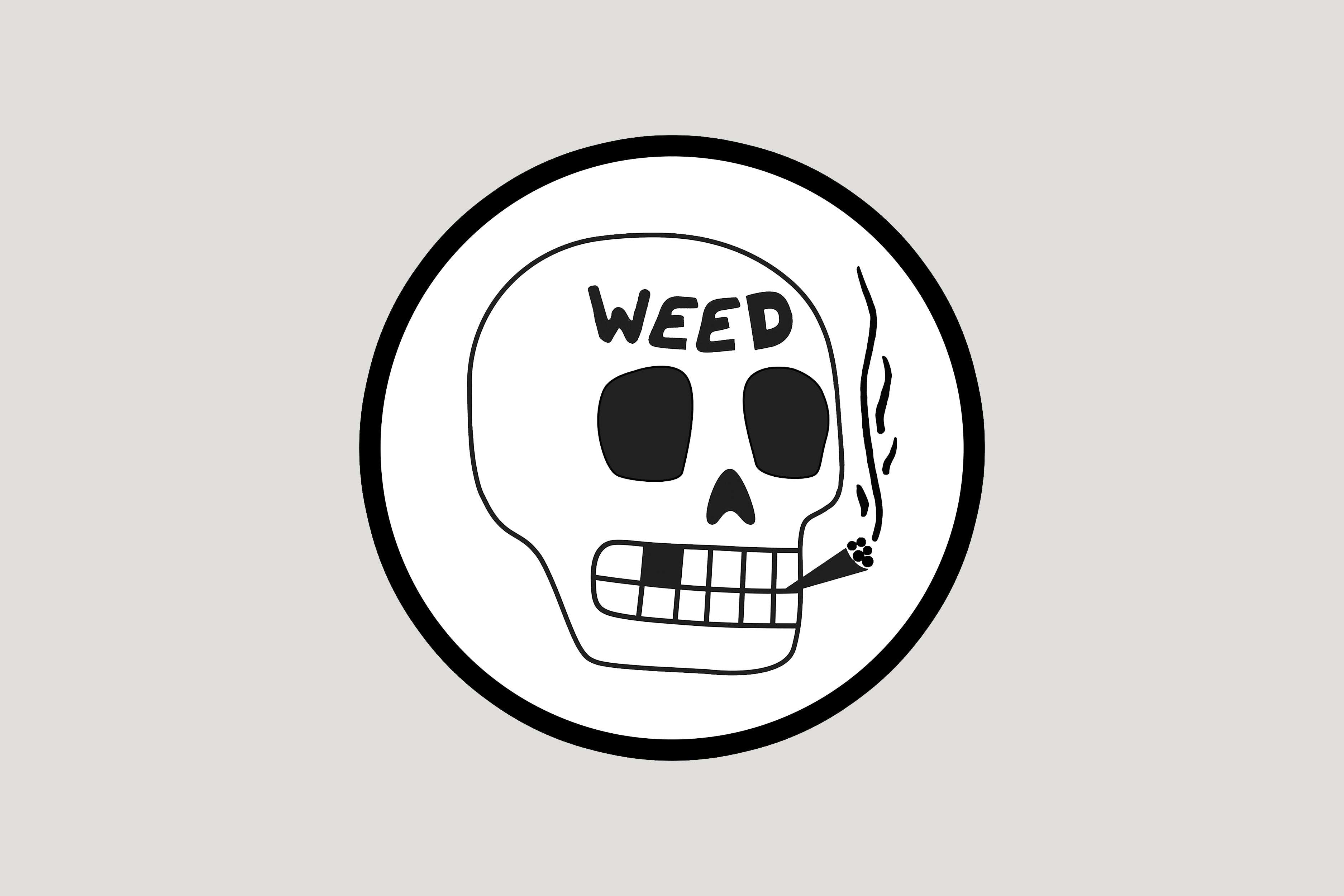 That's it, that's all folks.
I literally went through our entire remaining leather (Horween Cowhide) and suede stock, and transformed every... last... piece (at least 3.5" in diameter) of pristine surface area into what now makes up our FINAL ALL-LEATHER COASTER Collection.
I eeked out whatever I could - making just shy of 300 singles in a variety of colours (BLACK, BROWN, BURGUNDY, OLIVE, TAN, NAVY, & NATURAL) and foiled images (most penned by our good friend and forever collaborator - traditional tattoo artist Matthew Houston). 
GOLD FOILED. 
SUEDE BACKED.
Beveled, and finely finished edges - these are without a doubt, some of the nicest & most unique leather coasters available anywhere. 
As mentioned, colors and images are extremely limited, and once they're gone, they're gone. 
We'll pack and ship (or have available for pickup) before move-out day July 31, 2023. 
'Crafted right here (same as it ever was, one last time) in East Vancouver, BC, Canada.