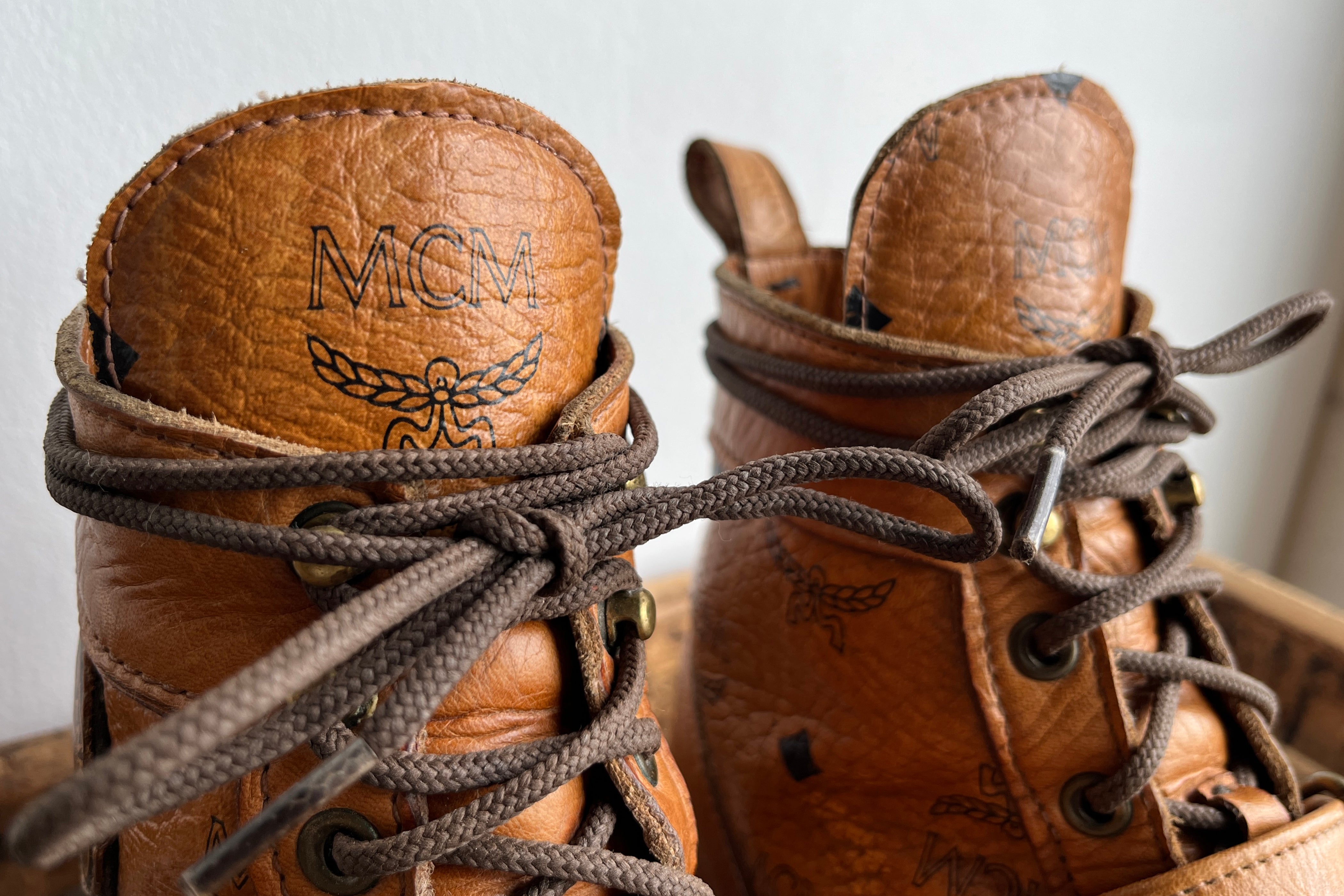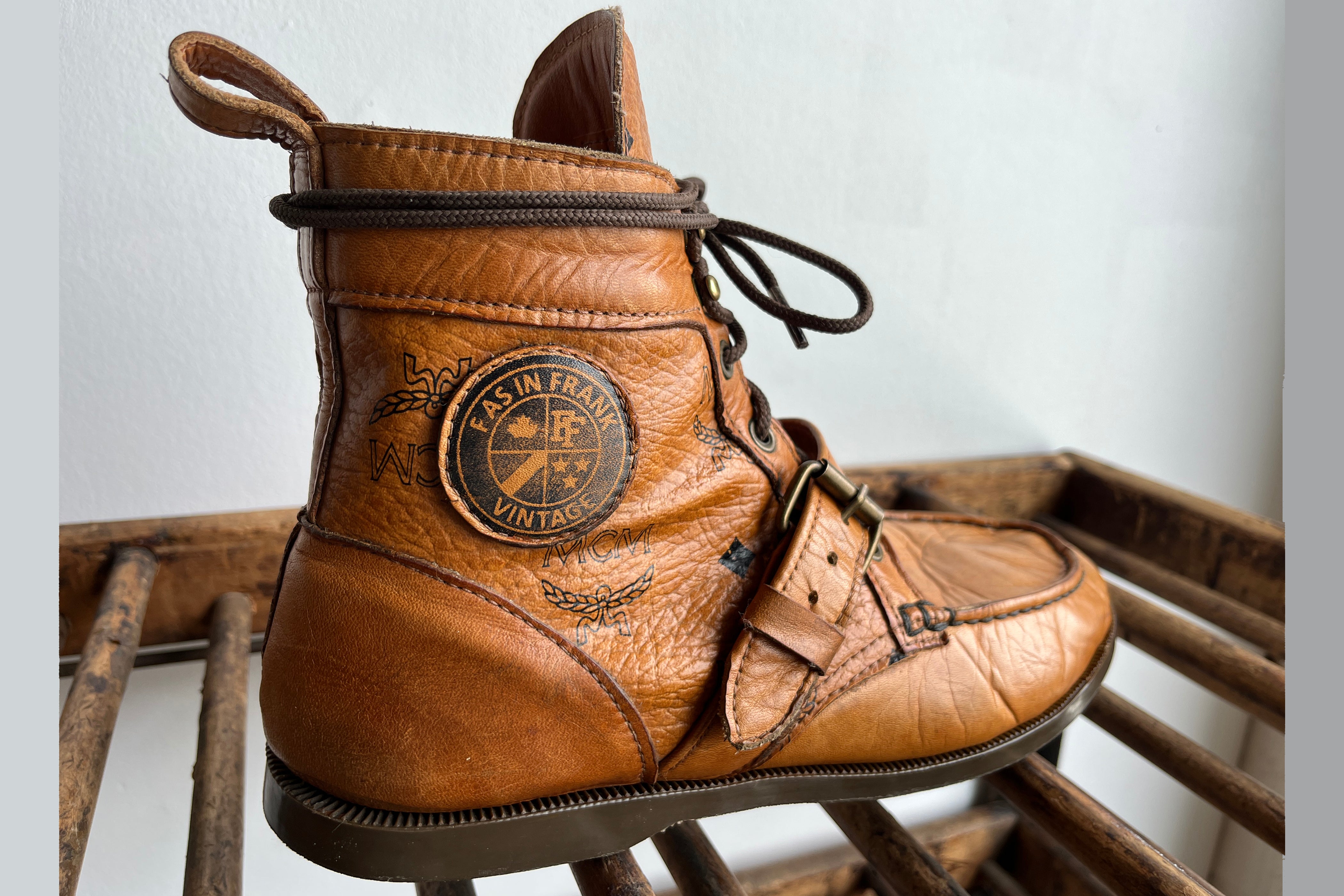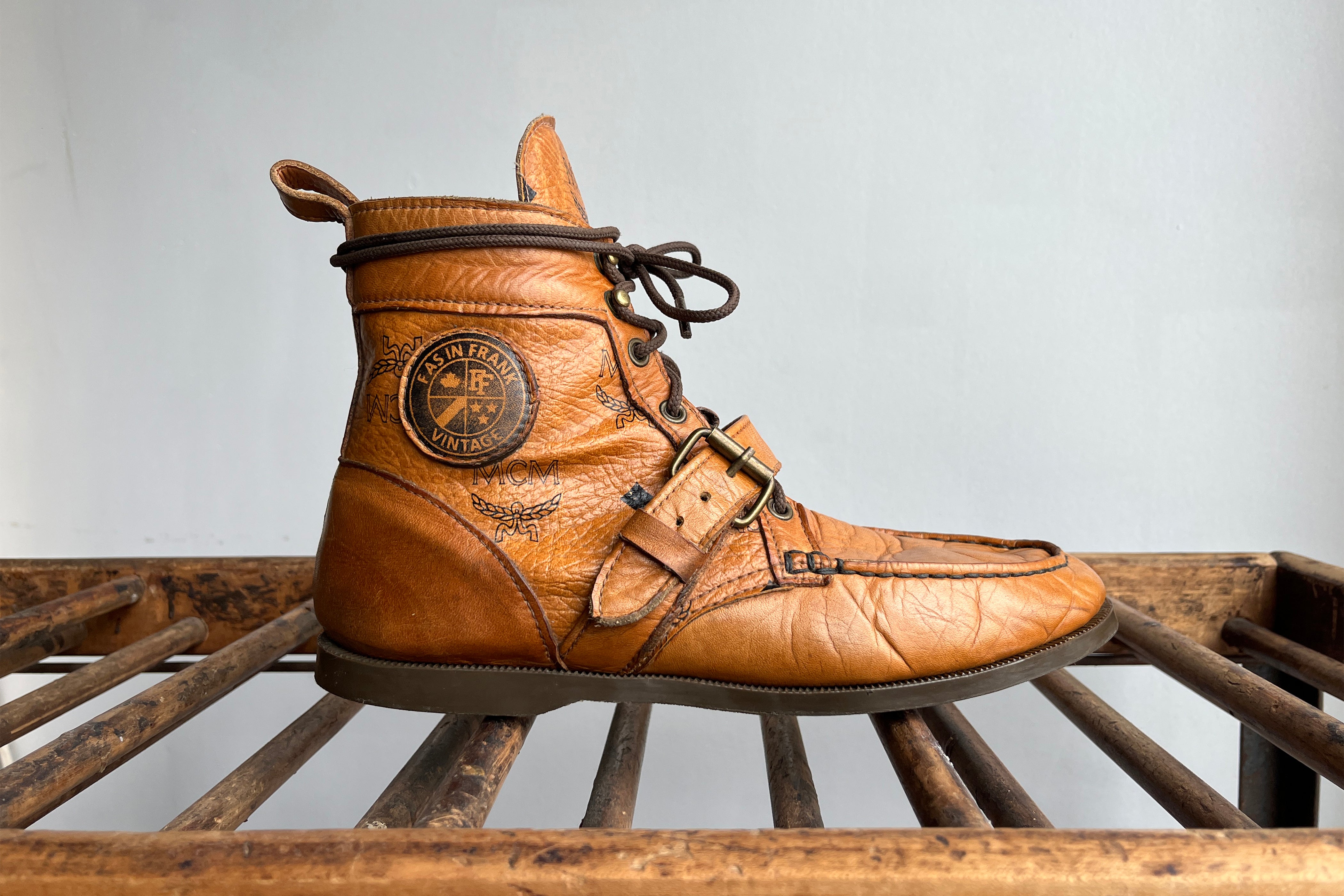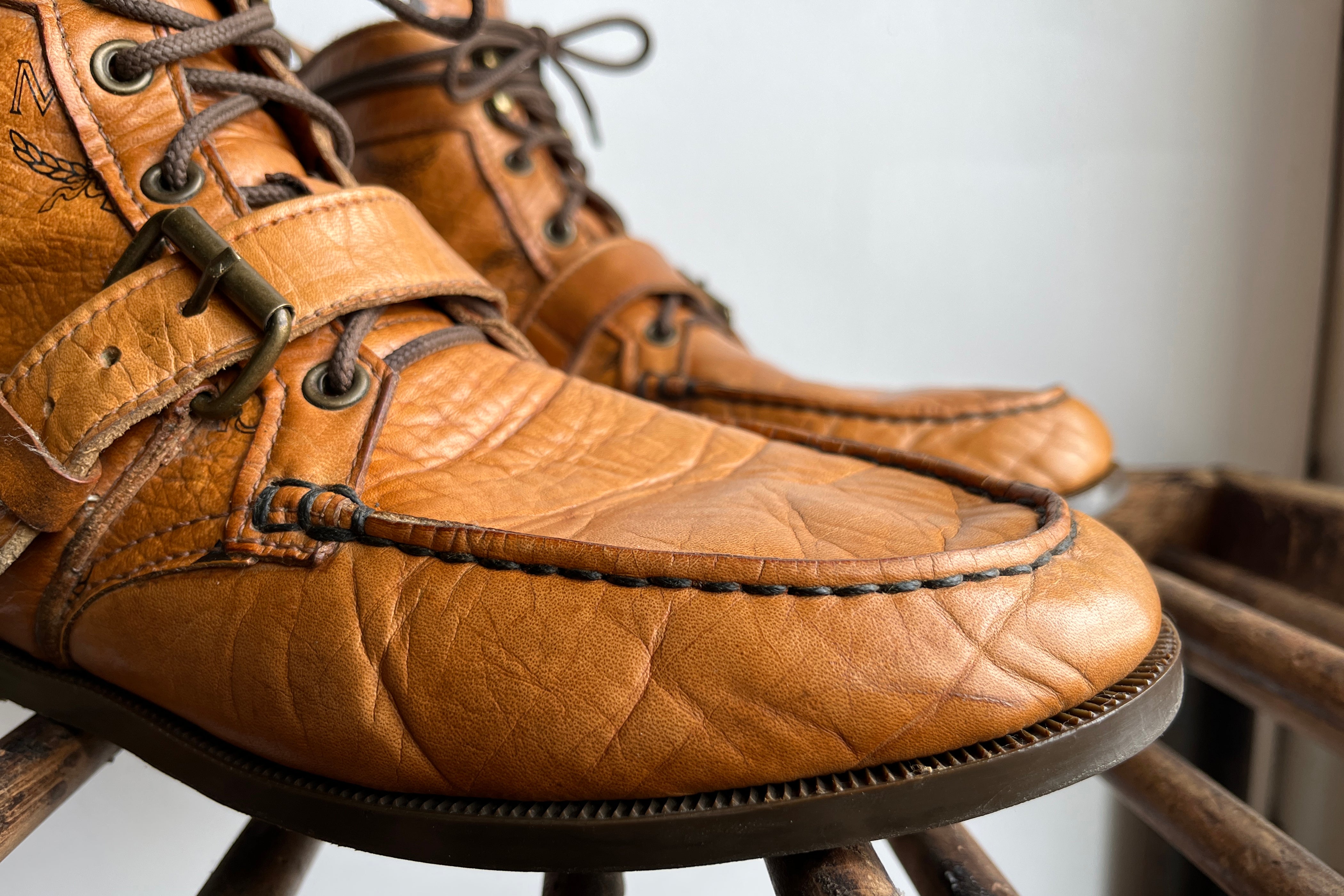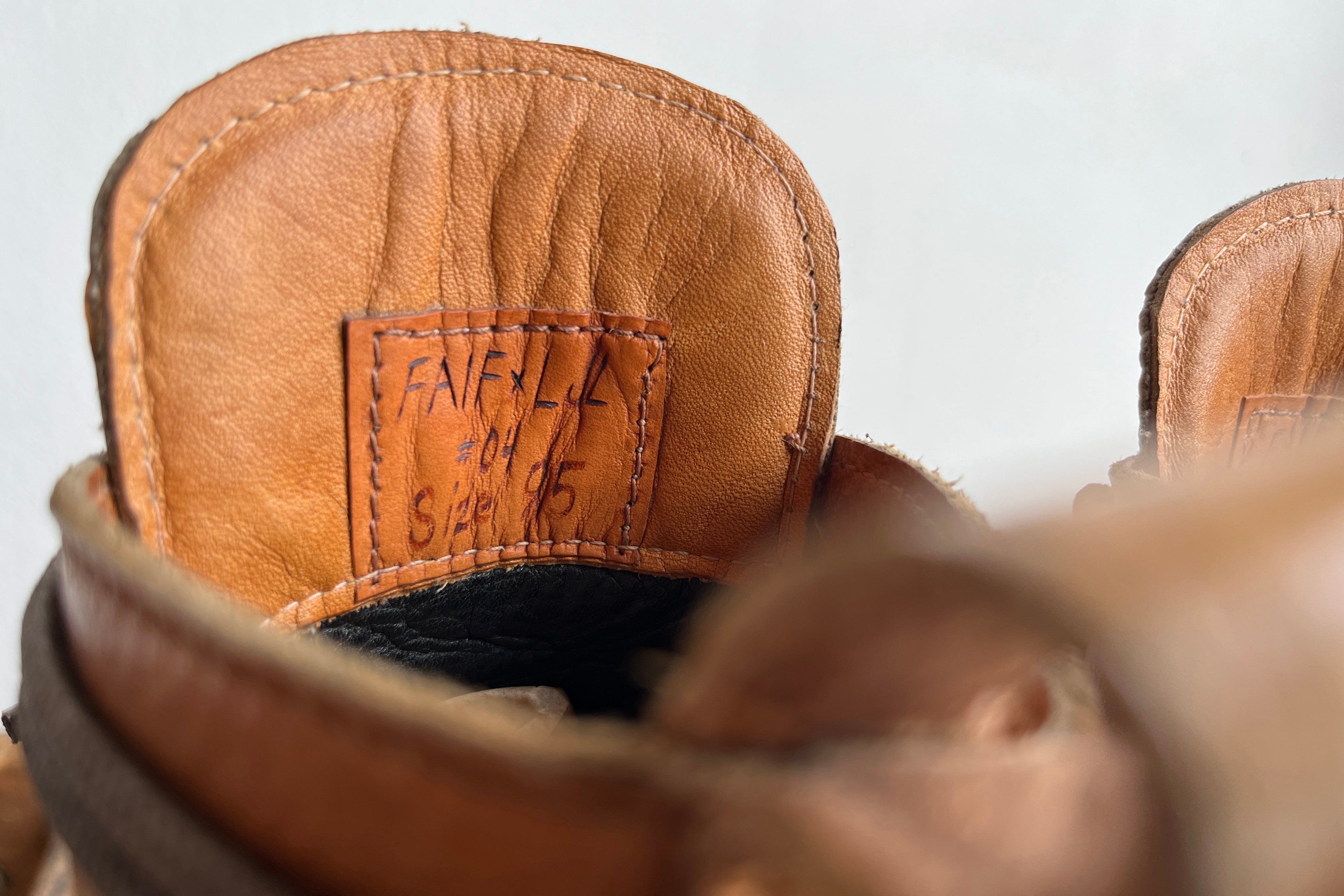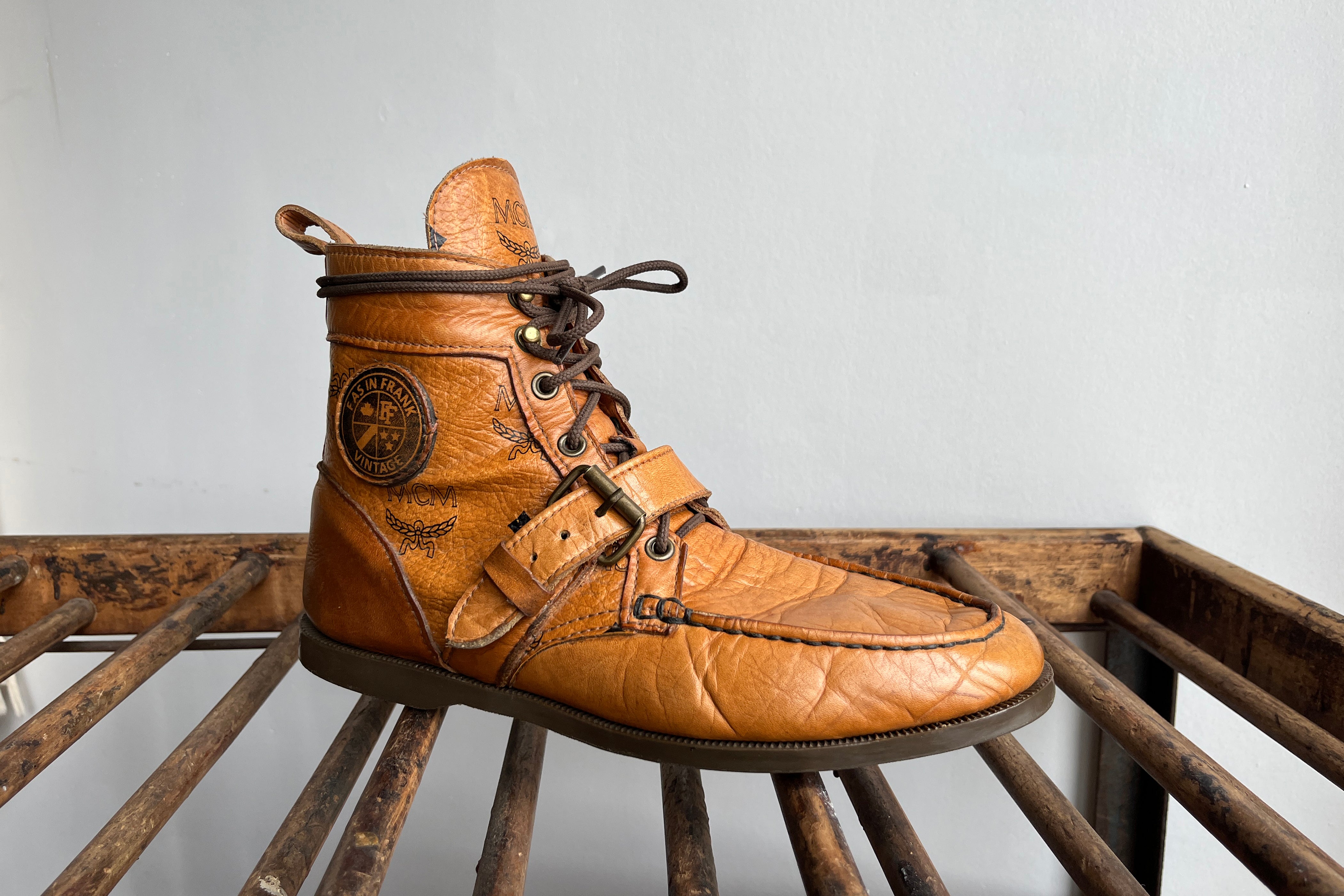 From DEEP inside the vault... 
Back in the fall of 2012... Our good friends over at F As In Frank (One of Canada's premier vintage clothiers) pitched a crazy idea to us. Rework luxury luggage brand MCM weekender bags into single-strap "Cookie Boots" inspired by Ralph Lauren's iconic moc-toed "Ranger". 
We were based out of a 250 square foot garage up in Whistler at the time. We had zero machinery, but for an industrial sewing machine and leather skiver. Our passion project was extremely young, and to say this collaboration project was uncomfortably ambitious, would be a HUGE understatement. 
The stakes were high, but in the end... the 20 pair run was a huge success. The opportunity really was a stepping stone in the development and growth of our lil' work-in-progress handcrafted boot company. 6 months after the completion of this run, we moved on down the road to Vancouver's Chinatown to really try and make a go of things. 3 months after that we'd launch a Kickstarter campaign that would change everything... 
We held onto a single pair (#4 of 20). They were never really worn but for a couple of dog walks. There is zero visible wear on the soles. 
If this special pair speak to you, I'll cover the cost to ship wherever in the world you hang your hat. 
FAIF X LJL Cookie Boot (Pair 4/20) Features:
9.5 US Men's D (Standard): If you have concerns about sizing - I'm happy to refer to measurements you have with us on file, to ensure you're a perfect match. If you're new to us, please consult our Fit Form HERE. 
LEATHER: 

 

Repurposed iconic MCM logoed cognac cowhide (salvaged from vintage weekender bags) paired with a supple 3 oz waxed TAN cowhide. 
SOLE: Rubber Sperry-style boat shoe soles - TOBACCO color.  
HAND-STITCHED MOC TOES: 1 mm waxed tread - BLACK. 
Under each tongue, you'll find a label hand-etched noting this was PAIR #4 (of the 20 pair limited run). 

Each pair of shoes and boots that leaves this shop is accompanied by an in-house crafted logo'd dust bag and polishing cloth.
We build to last a literal lifetime.
Thanks for being a part of our story.
If you have any questions or concerns please
contact us
and we'll do our best to get back ASAP.