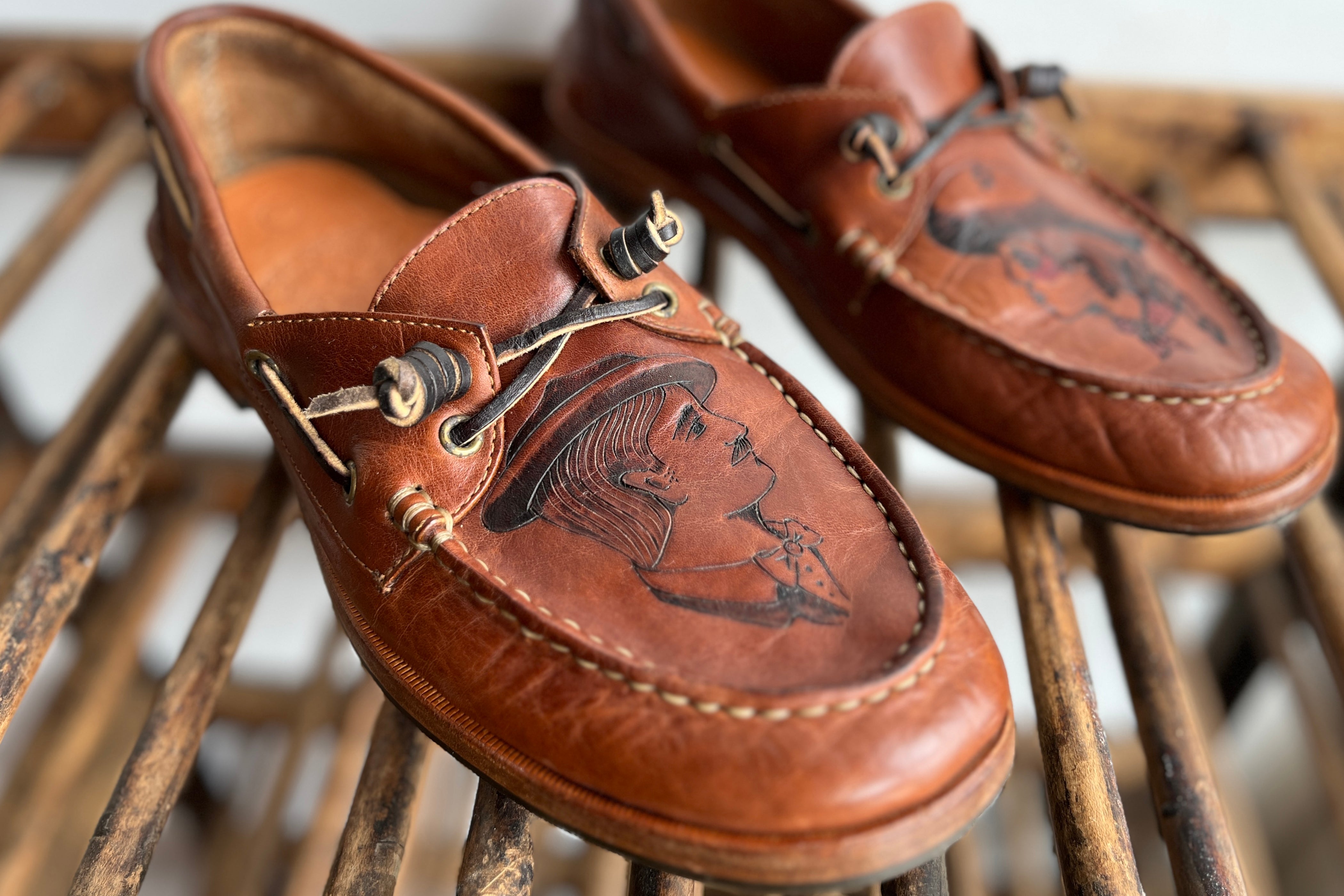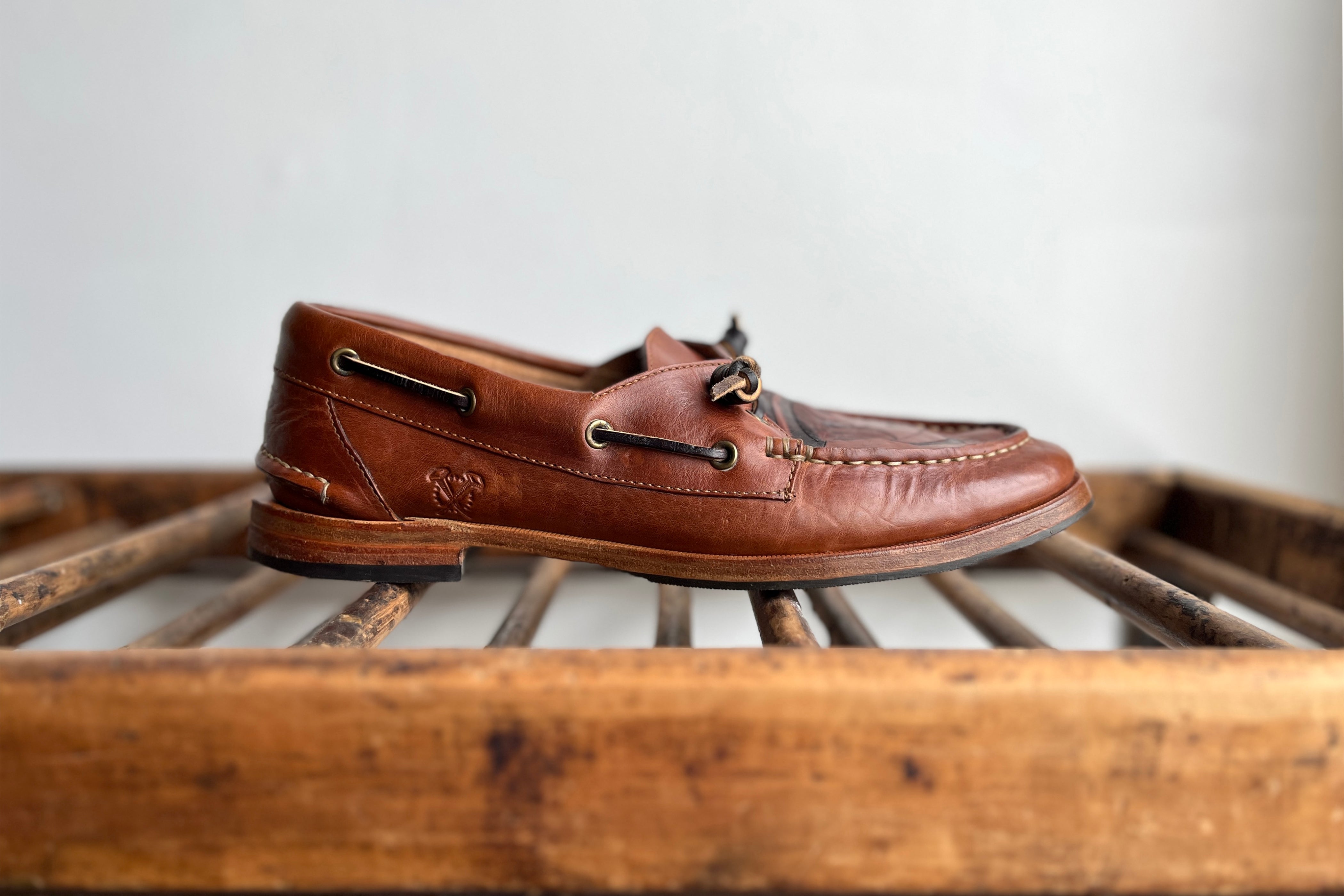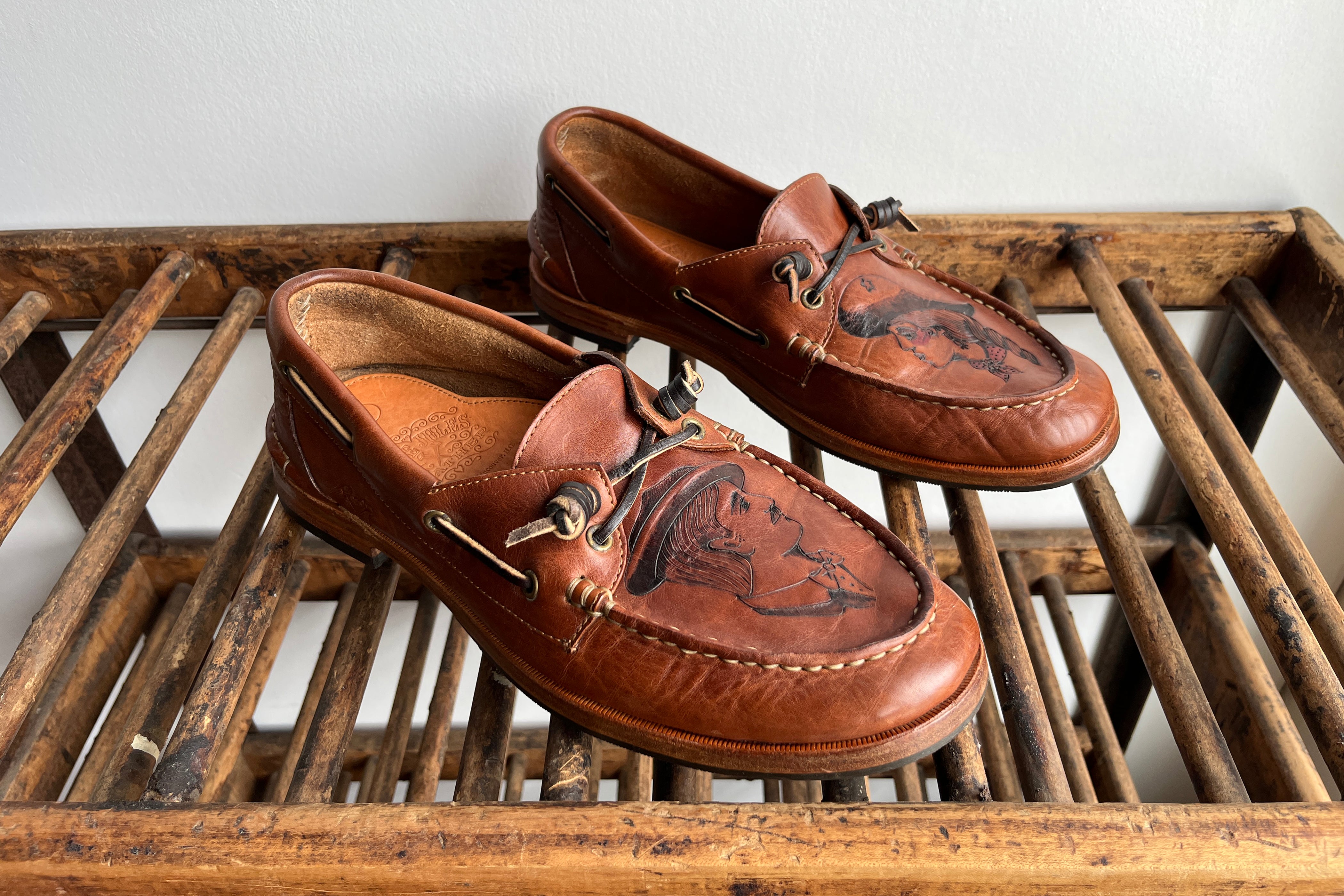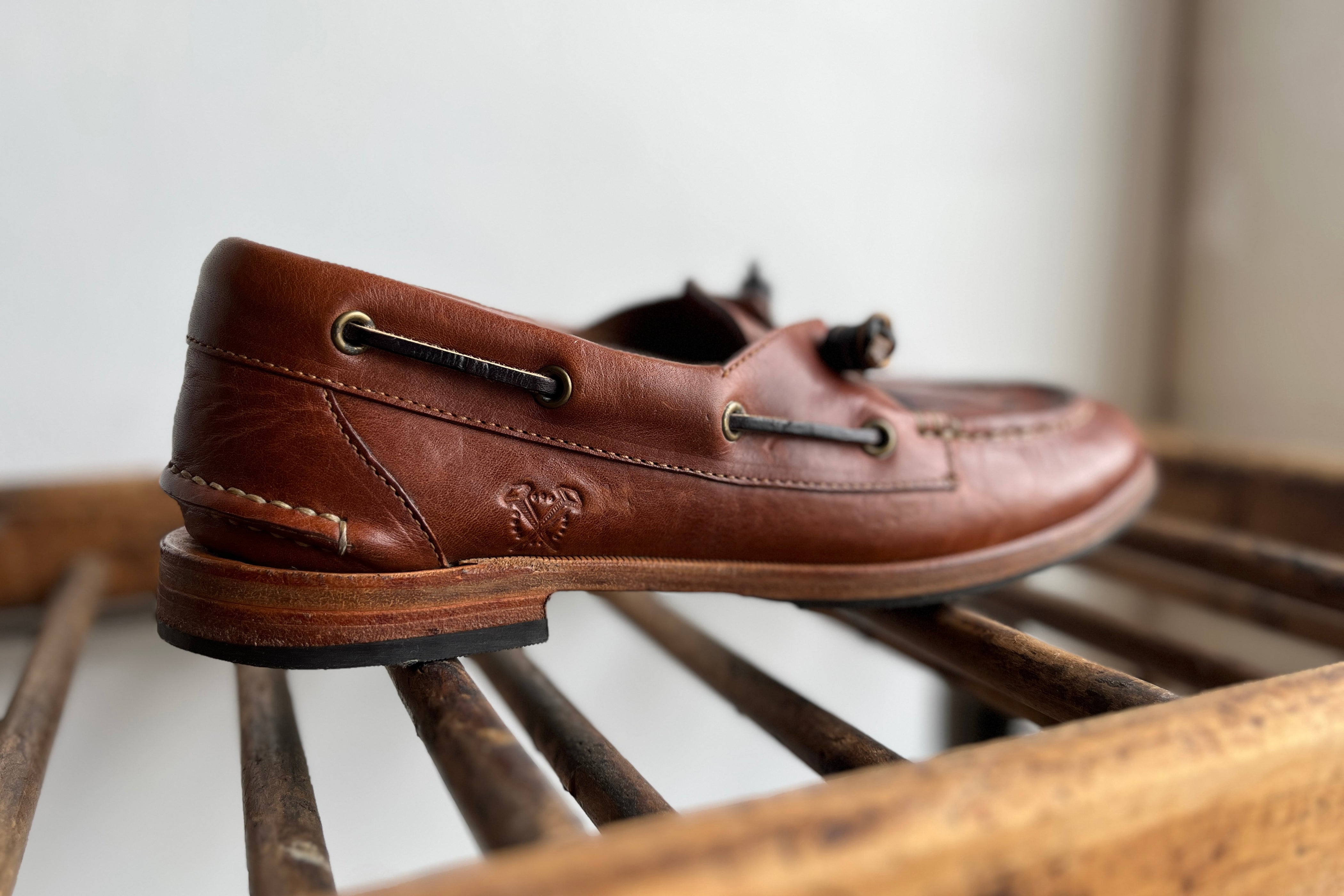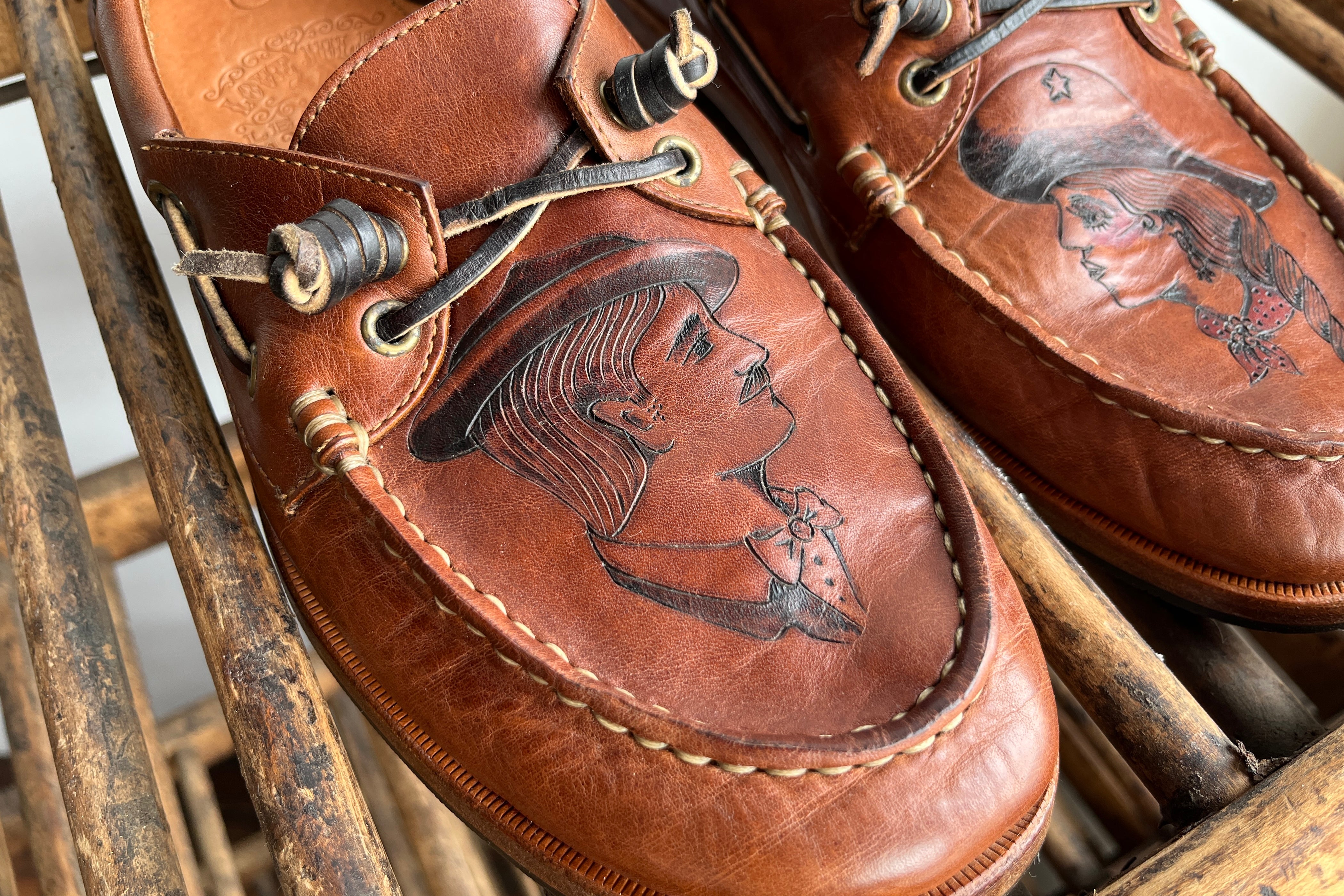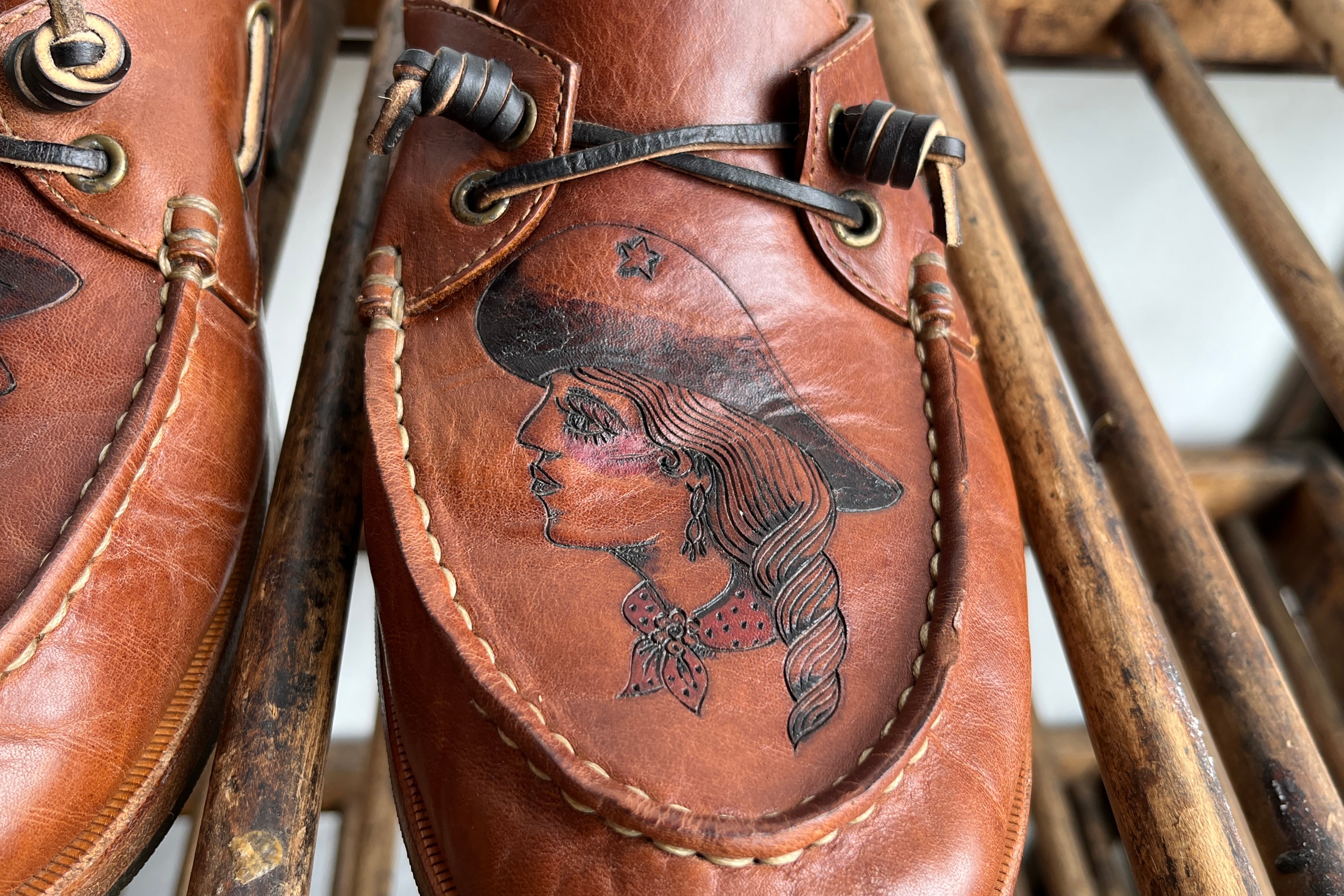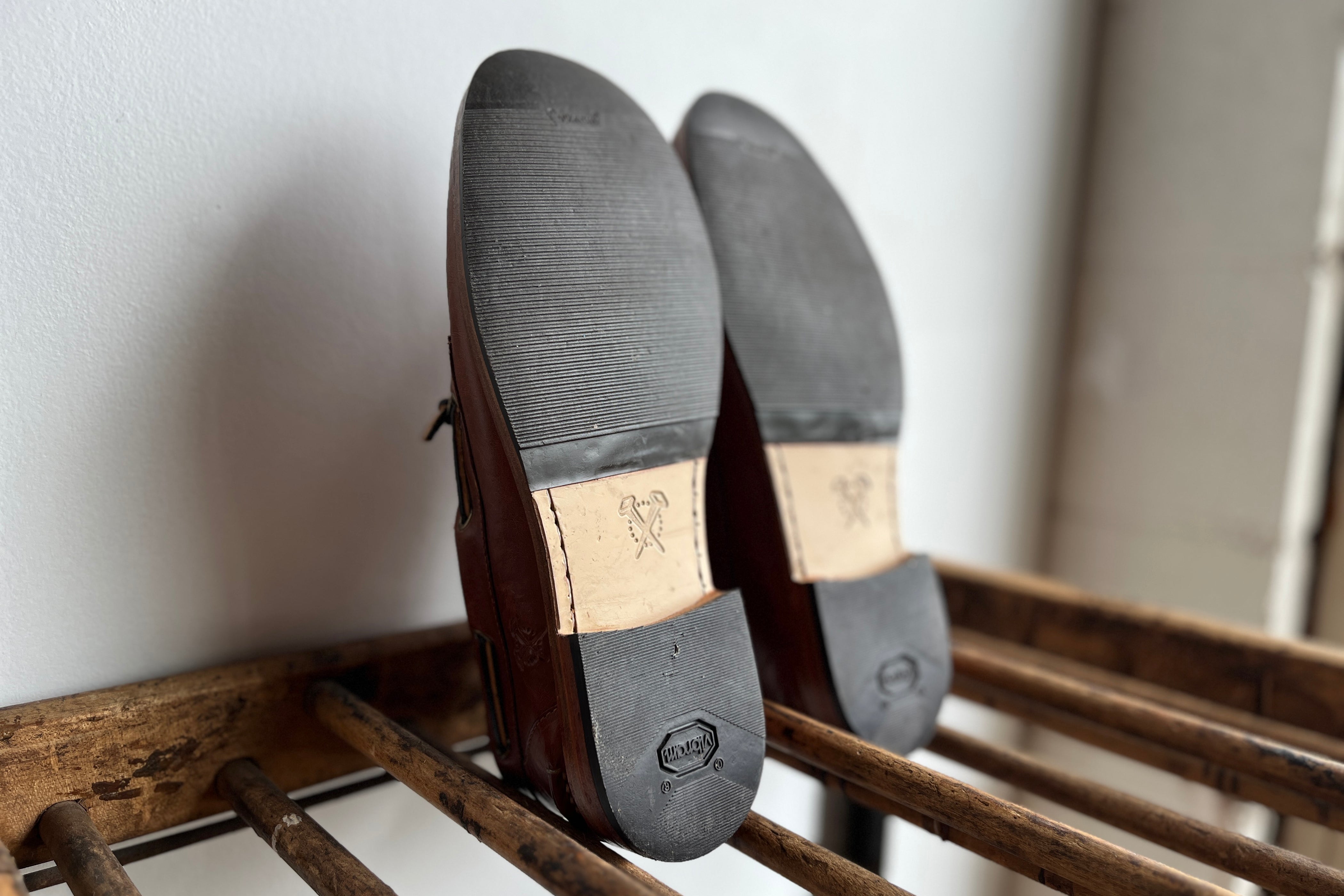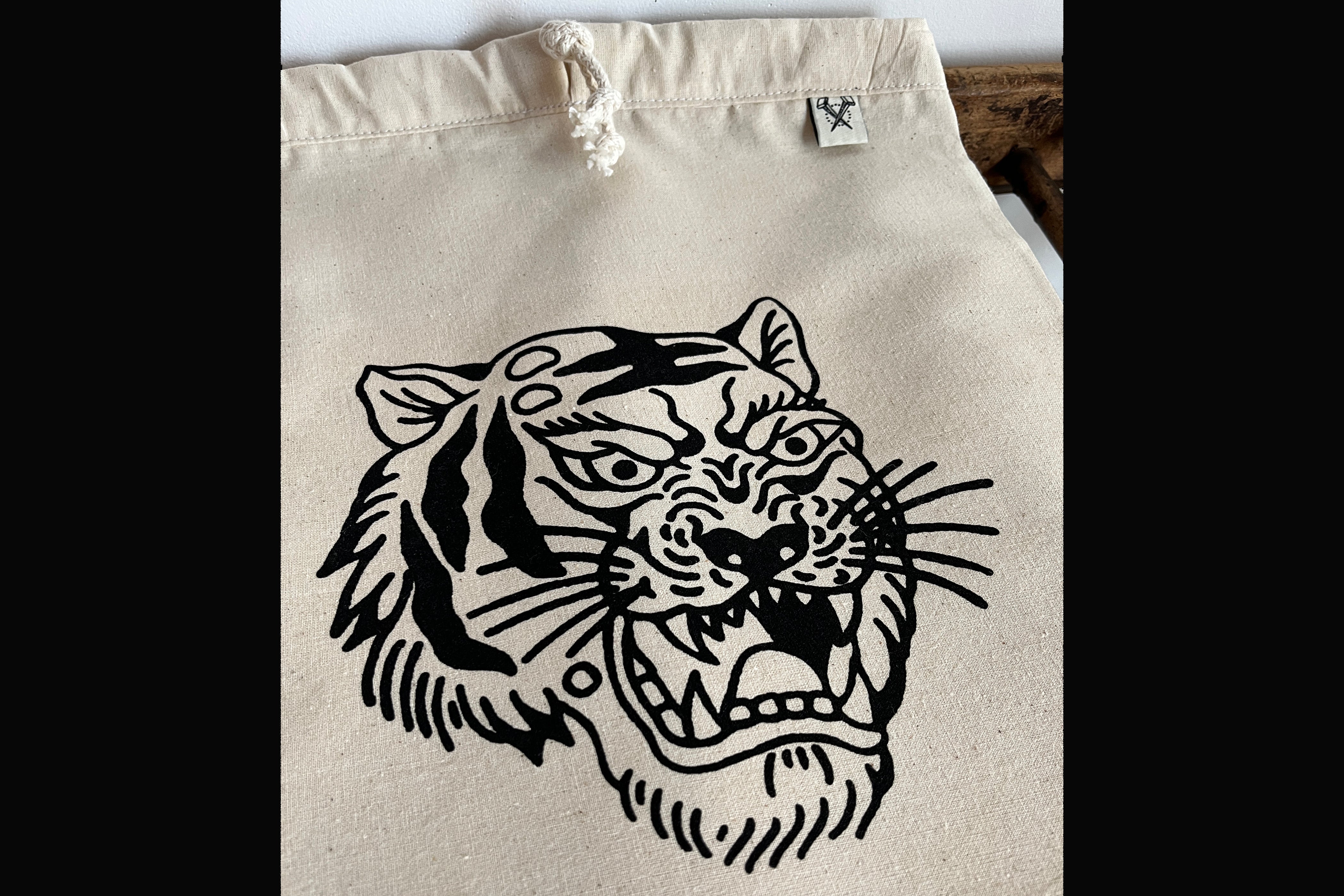 From DEEP inside the vault... back to where it all began... handcrafted boat shoes.
These were 'crafted in the spring of 2016 - one of the final pairs of boat shoes we ever made, and... the only pair we kept. 
There are few things about this pair that are unique - the one-off images hand-etched are pretty personal - Annie Oakley and her hubby, Frank Butler. We also lightly painted their portraits as well, which was a first and only for us. And... this is the ONLY pair of boat shoes we ever made with a full-leather sole. 
I wore them a lil' bit that summer - But no more than a handful of times to be honest. In July of that year, we launched the 1907 Derby Boot... and the rest is history. There's very little wear on the soles and heels (see photos).

If this special pair speak to you, I'll cover the cost to ship wherever in the world you hang your hat. 
Annie & Frank Boat Shoes:
10 US Men's D (Standard). If you have concerns about sizing - I'm happy to refer to measurements you have with us on file, to ensure you're a perfect match. If you're new to us, please consult our Fit Form HERE. 
COLOR: 

 

Horween Leather Company's: 5/6 oz ENGLISH TAN Dublin cowhide.
SOLE/ HEEL: Full-leather soles, midsoles, and heel stacks, finished NATURAL. Black Vibram low-profile rubber half soles and heels. 
HAND-ETCHED ARTWORK: Portraits of Annie Oakley (left) and her hubby Frank Butler (right) were hand-etched with our trusty ol' woodburning pen and lightly hand-painted. The etchings are deep enough to survive a lifetime of wear & tear. 
HAND-STITCHED MOC TOES: 1 mm waxed tread - NATURAL. 
Each pair of shoes and boots that leaves this shop is accompanied by an in-house crafted logo'd dust bag and polishing cloth.
We build to last a literal lifetime - these boots are re-sole and re-heelable.  
Thanks for being a part of our story.
If you have any questions or concerns please
contact us
and we'll do our best to get back ASAP.