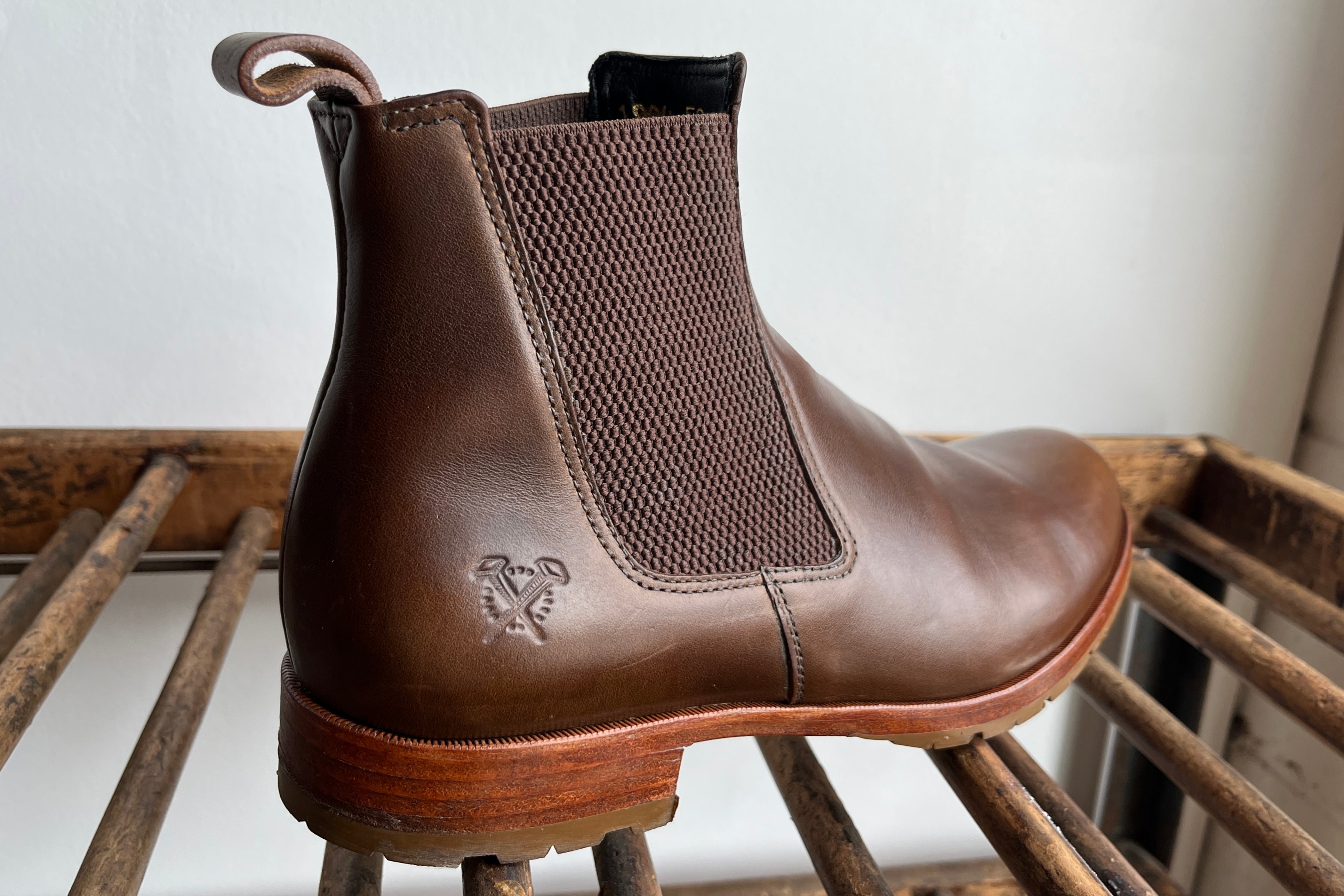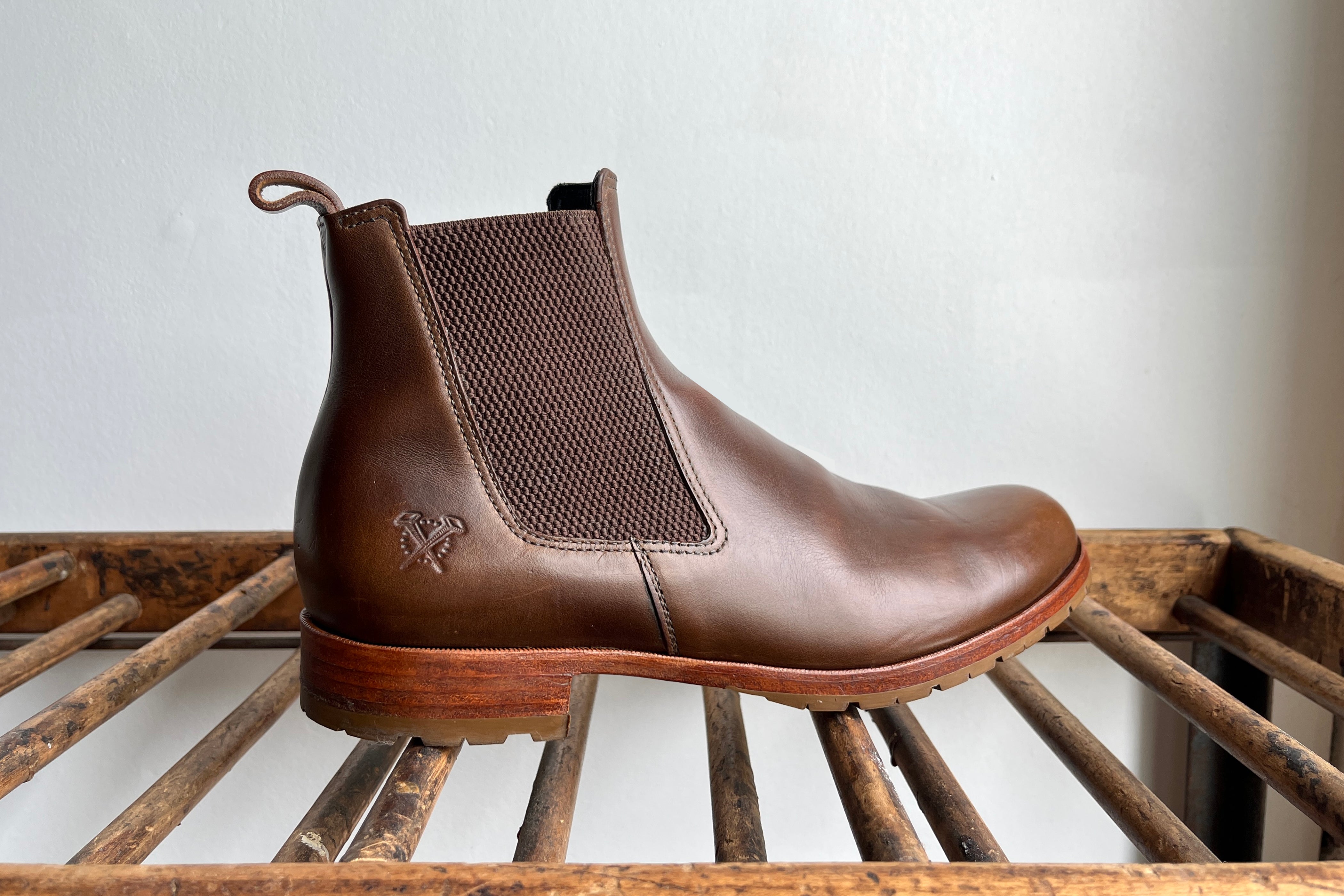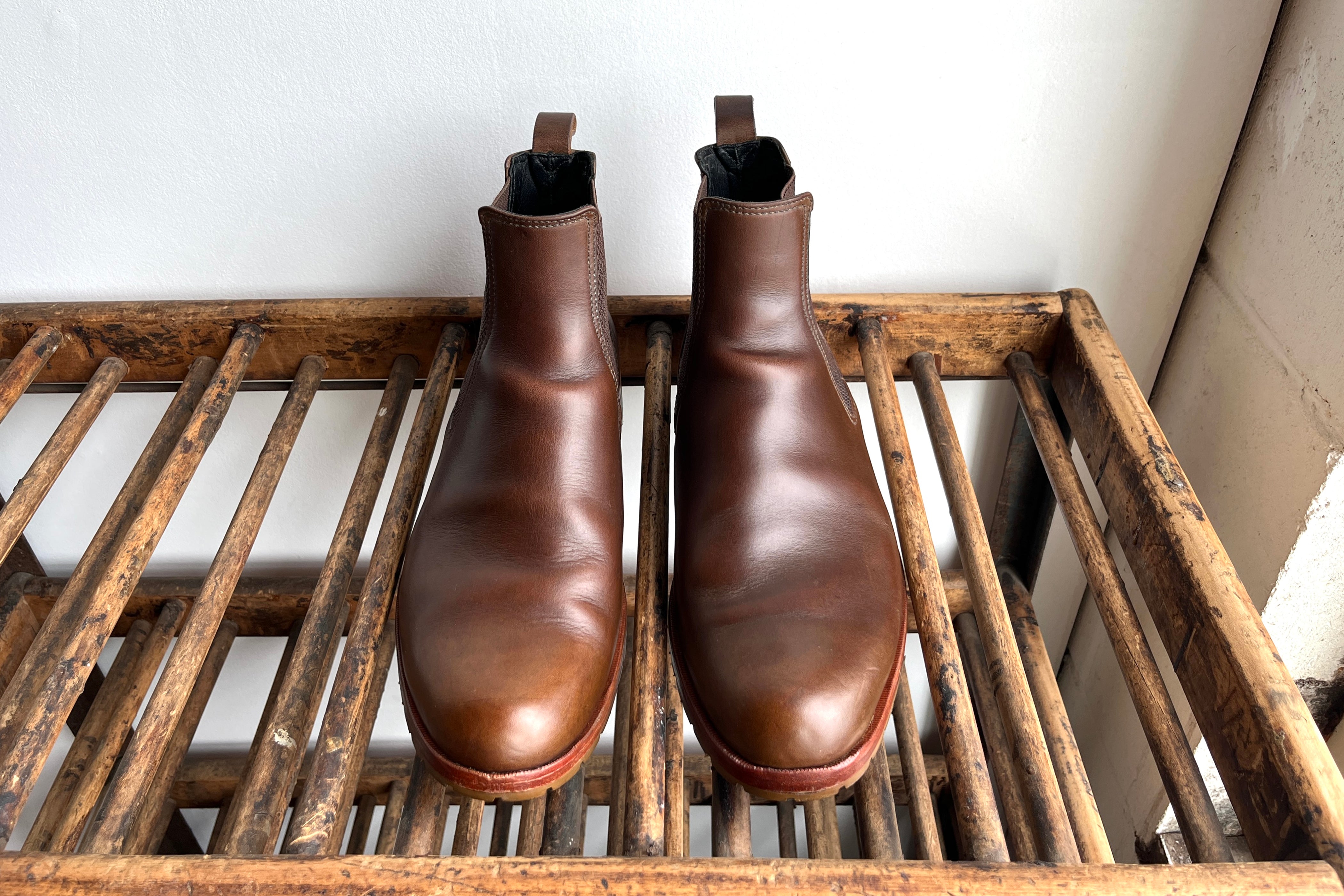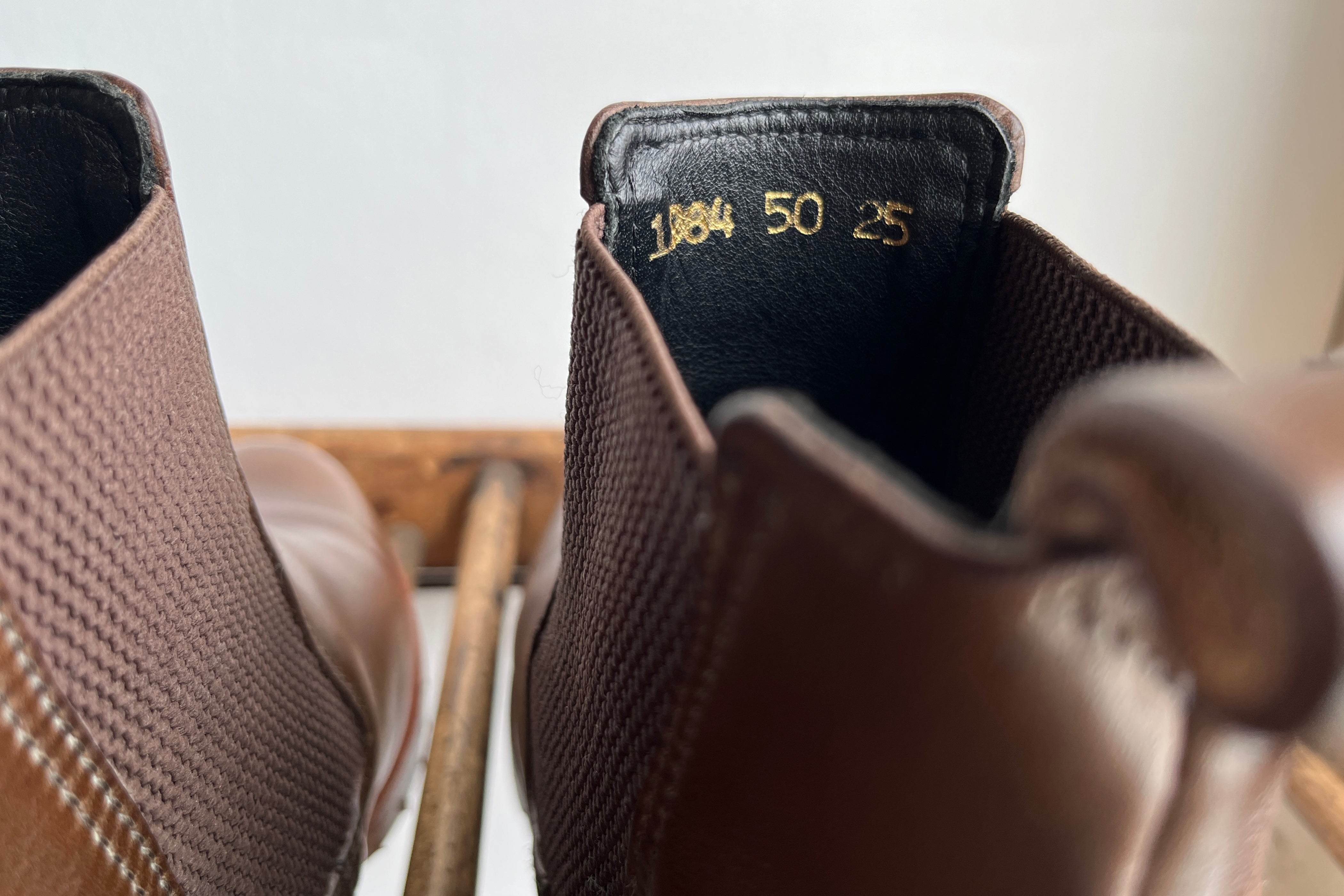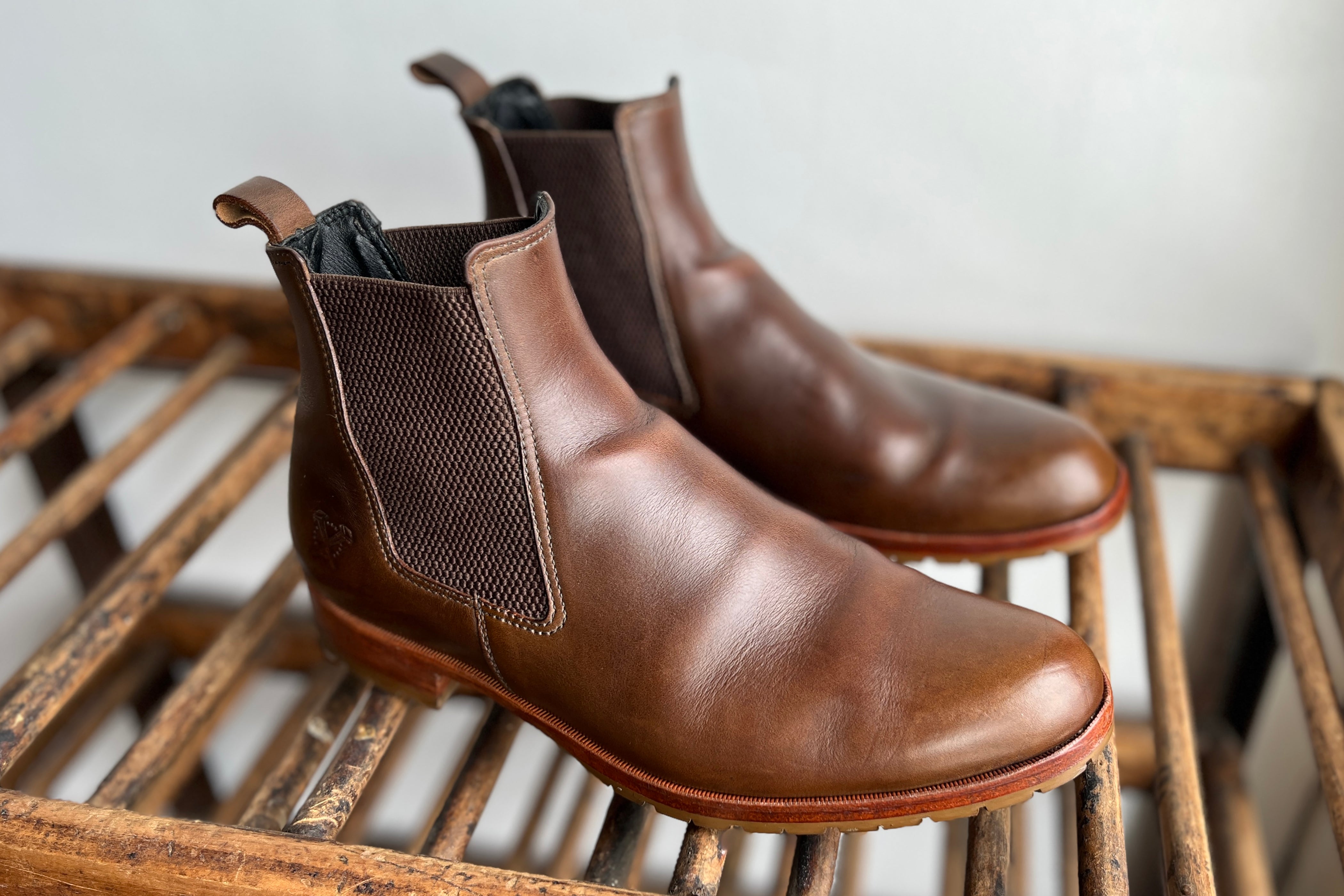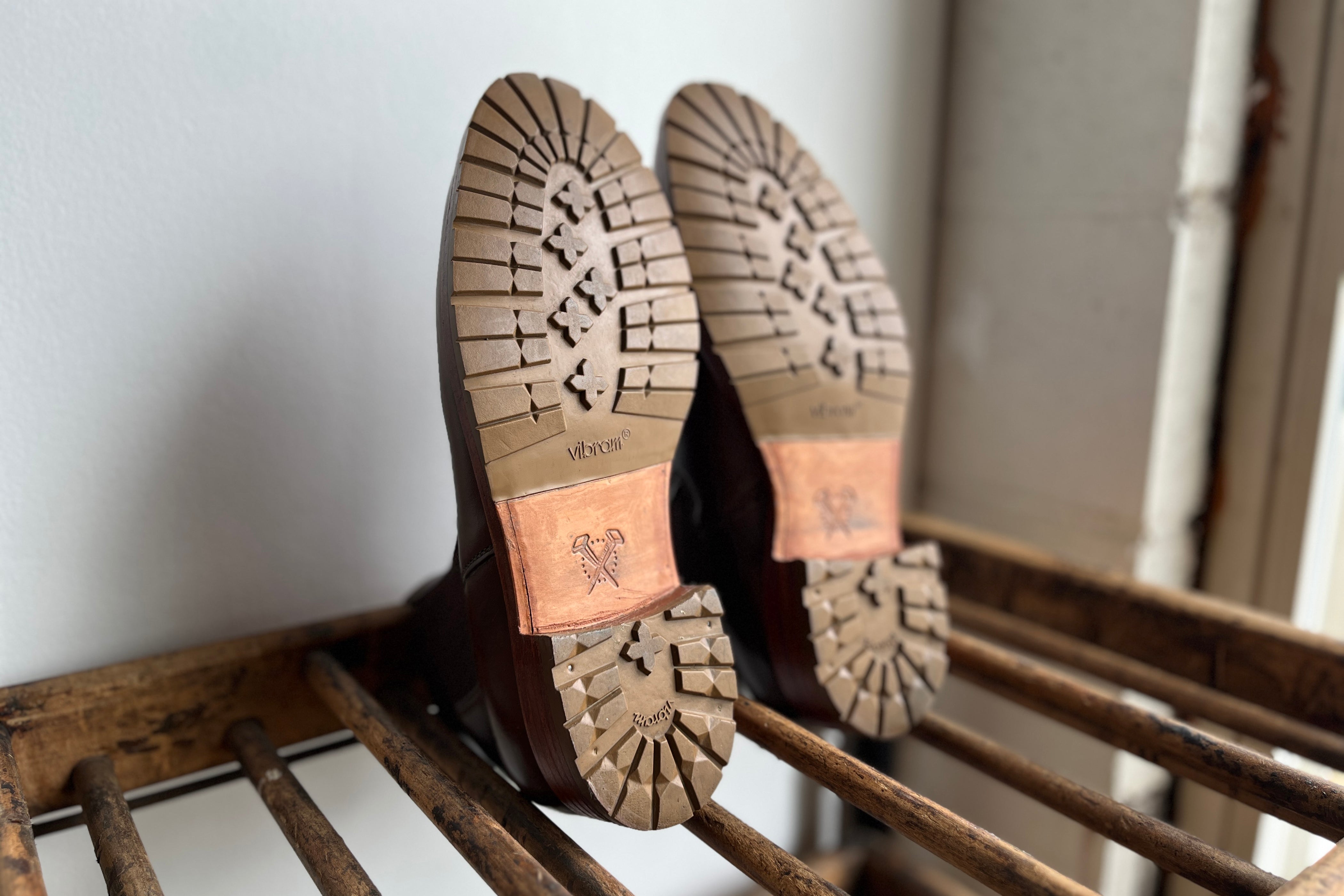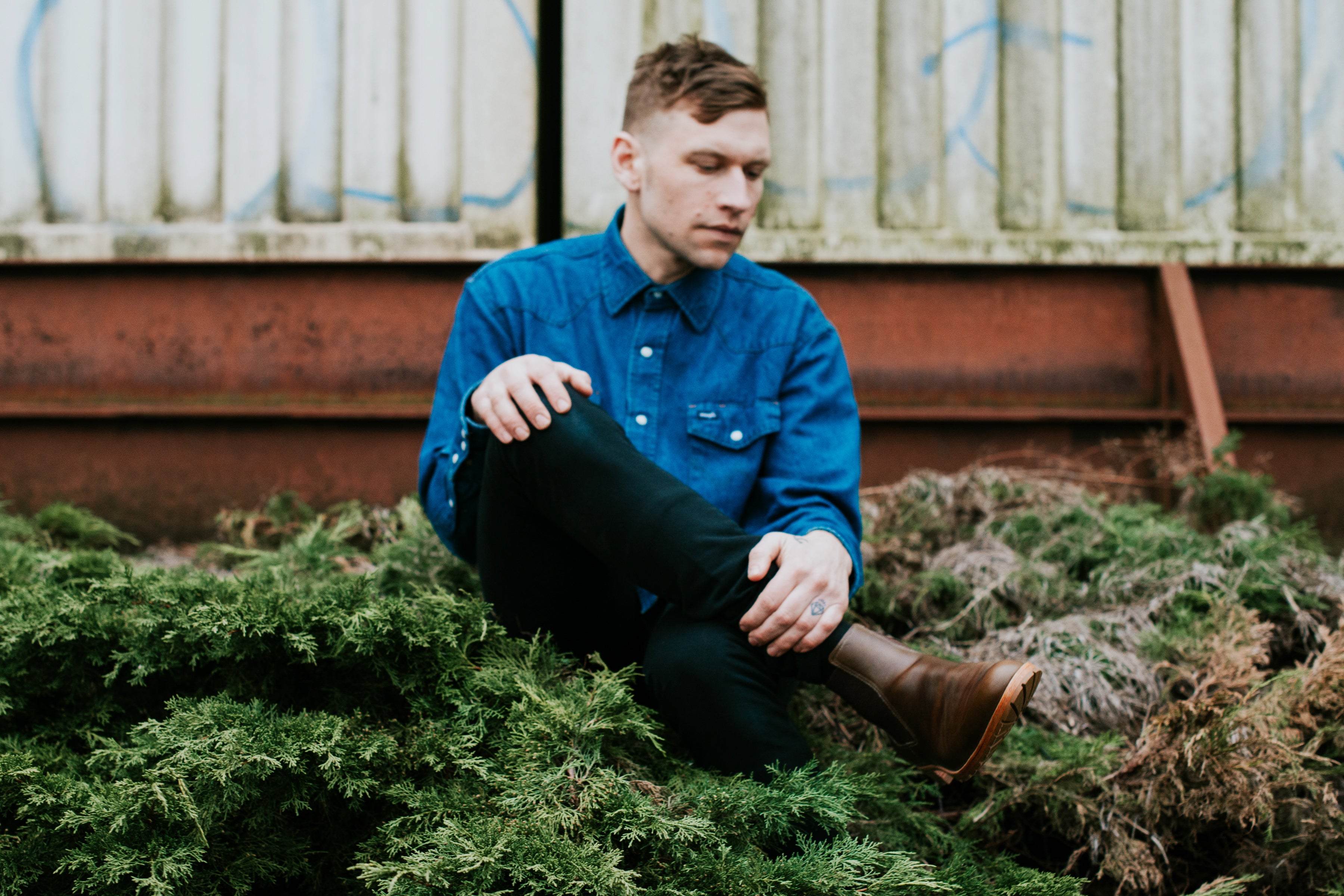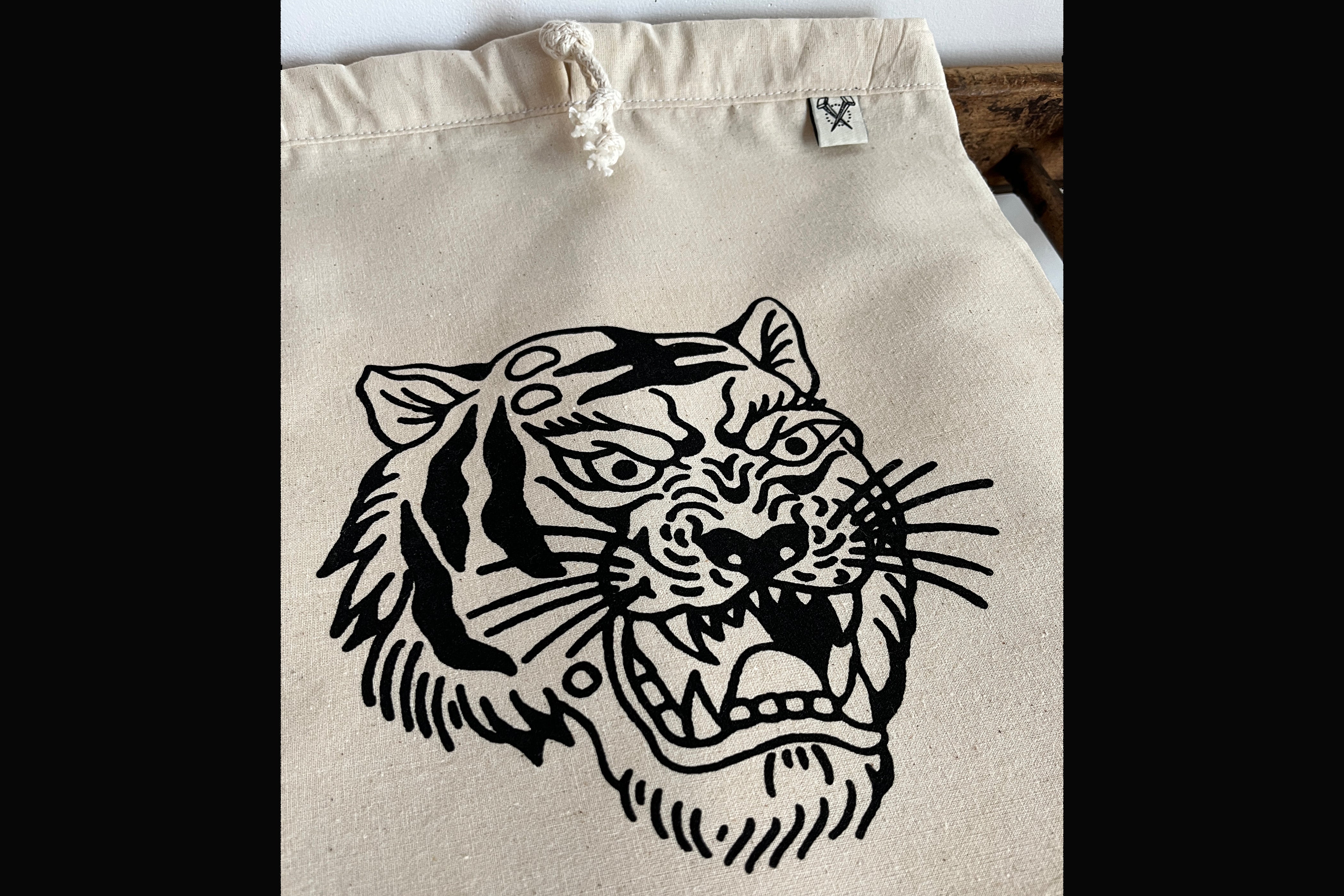 We made a total of 76 pairs of 1984 Chelseas from late 2016 through early 2019. This was pair #25, and they belonged to me. 
I wore them just one single time - for a photoshoot in the 'hood back in March 2017 (see photo here). Otherwise, they've been here in shop, sitting pretty. This is the only pair of boots we ever made with this colorway - the "Oak" colored rubber half sole and heel in particular was novel for us. I wanted to do something a lil' different...
If this special pair of one-offs speak to you, I'll cover the cost to ship wherever in the world you hang your hat. 
A Chelsea Boot is an iconic silhouette originally designed (and patented) in 1851 by Queen Victoria's custom shoemaker, later popularized by the public due to it's supreme versatility - a boot rugged enough to be worn sporting (including horse riding), yet comfortable & stylish enough to be considered acceptable for everyday wear. WARNING: Not all Chelseas are created e
1984-50-25 Chelsea Boot Features:
10 US Men's D (Standard). If you have concerns about sizing - I'm happy to refer to measurements you have with us on file, to ensure you're a perfect match. If you're new to us, please consult our Fit Form HERE. 
COLOR: 

 

Horween Leather Company's: 5/6 oz DARK OLIVE Chromexcel cowhide. Depending on how the light hits it, it can appear green, gold or brown and ages beautifully over time. 
SOLE/ HEEL: Full-leather soles, midsoles, and heel stacks are from the world renowned

 

J. Rendenbach Leather Tannery. Protective rugged Vibram rubber half soles & heels - OAK. 
WOVEN ELASTIC GUSSET: Exposed (at the time we had a covered/stitched leather option) BROWN. 
EMBOSSED ARTWORK: The outside right heel/ counter is stamped with our logo, while the outside left was left NAKED. We were handetching artwork at the time, and I opted to have nada on mine.  
Each pair of shoes and boots that leaves this shop is accompanied by an in-house crafted logo'd dust bag and polishing cloth.
We build to last a literal lifetime - these boots are re-sole and re-heelable.  
Thanks for being a part of our story.
If you have any questions or concerns please
contact us
and we'll do our best to get back ASAP.