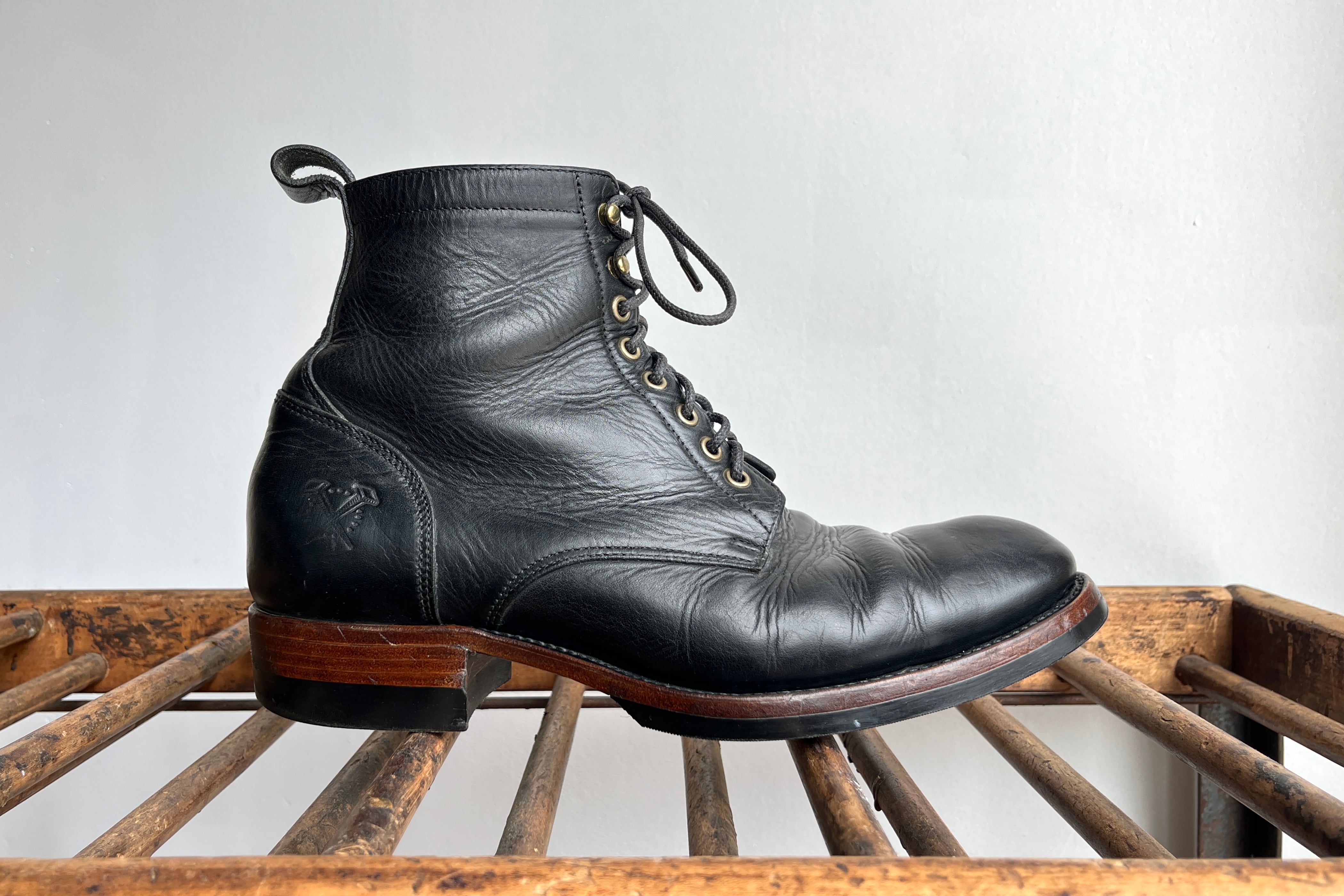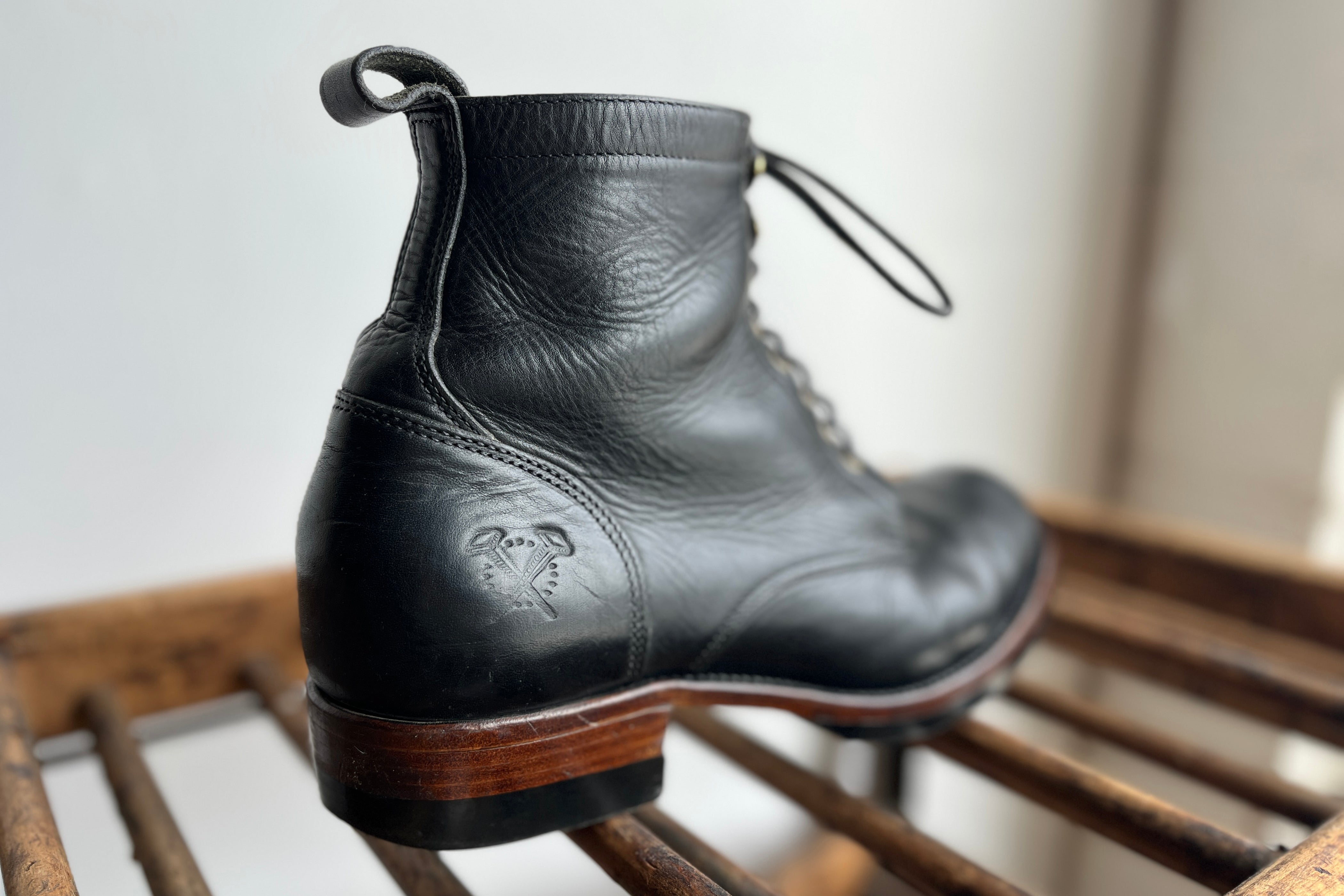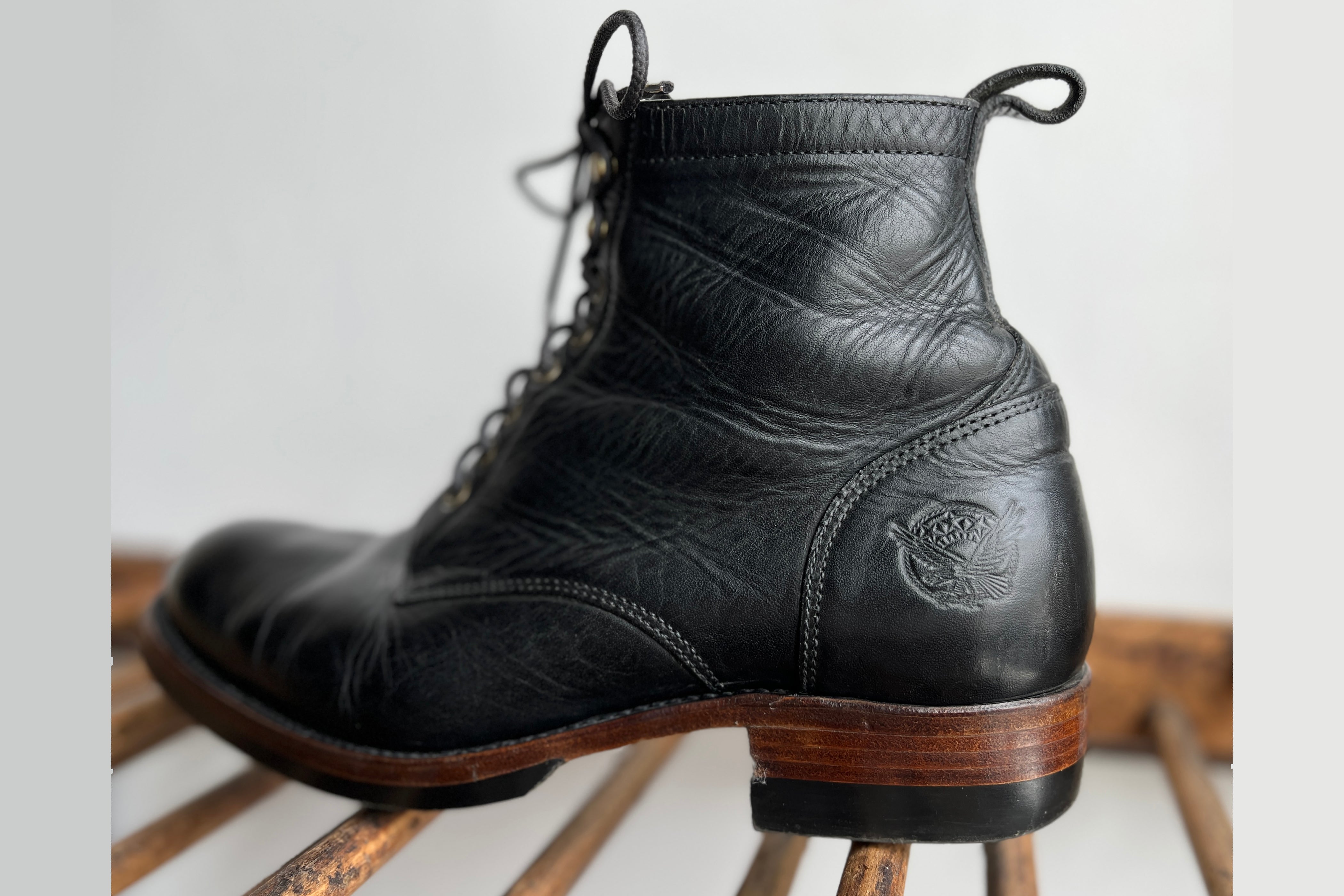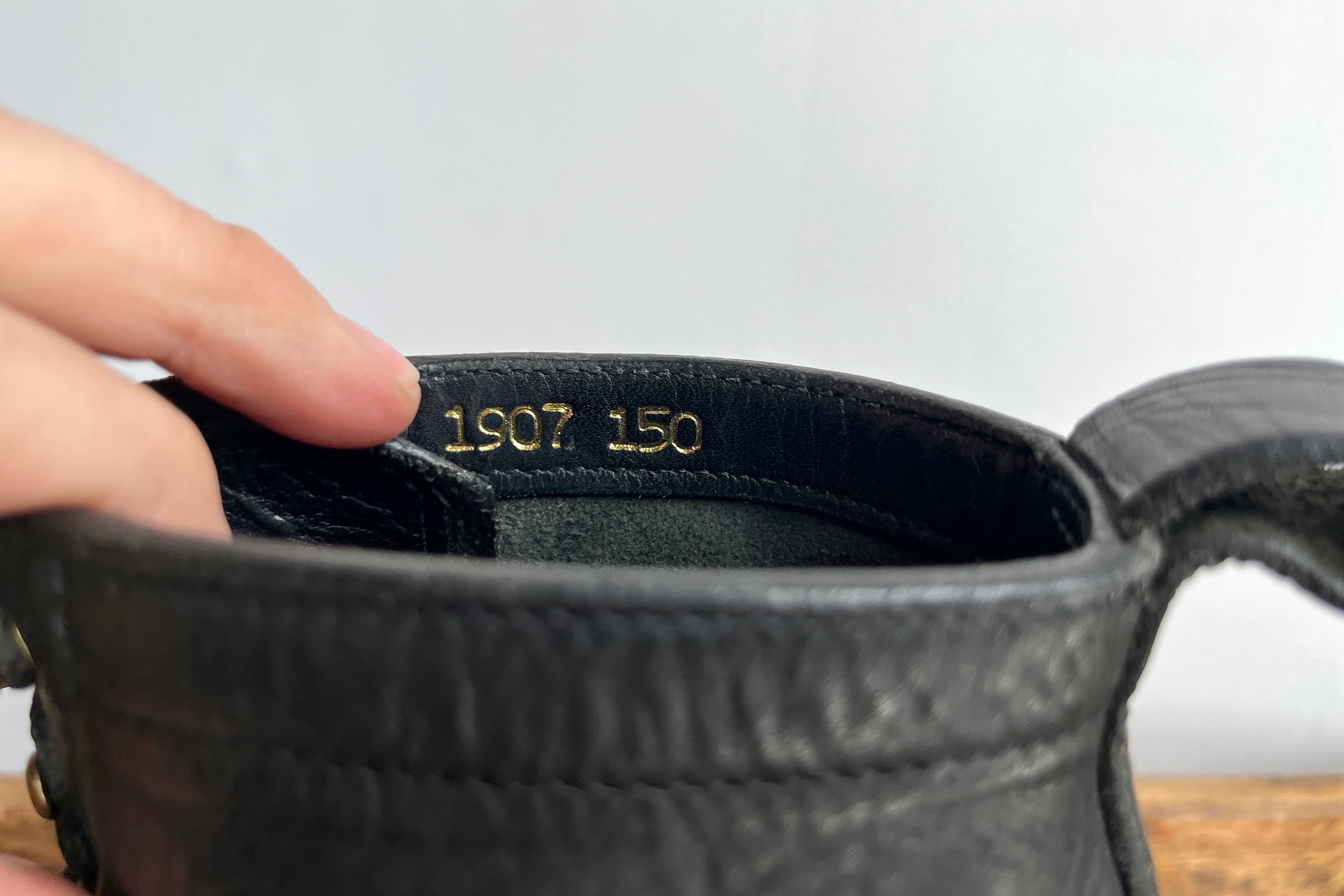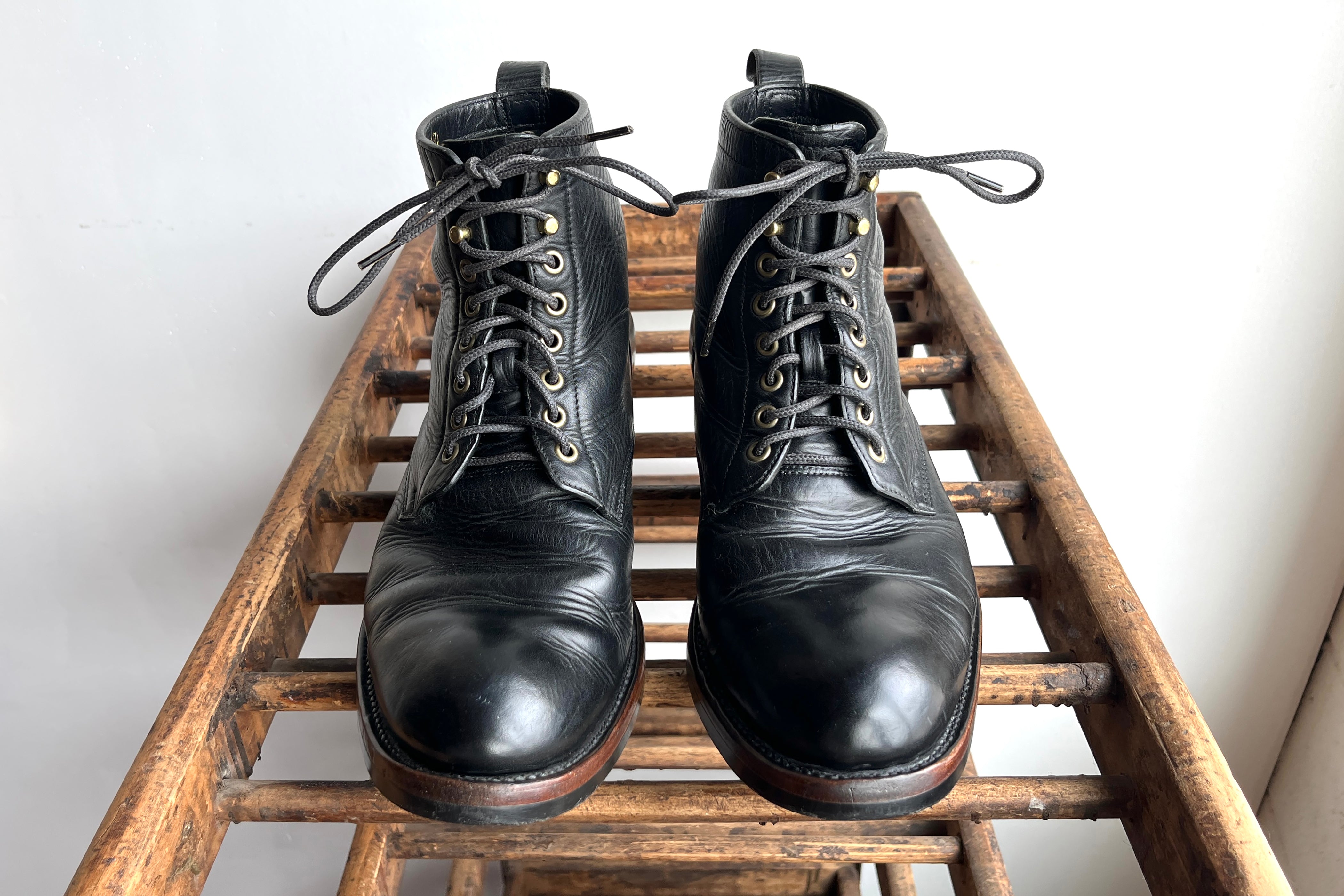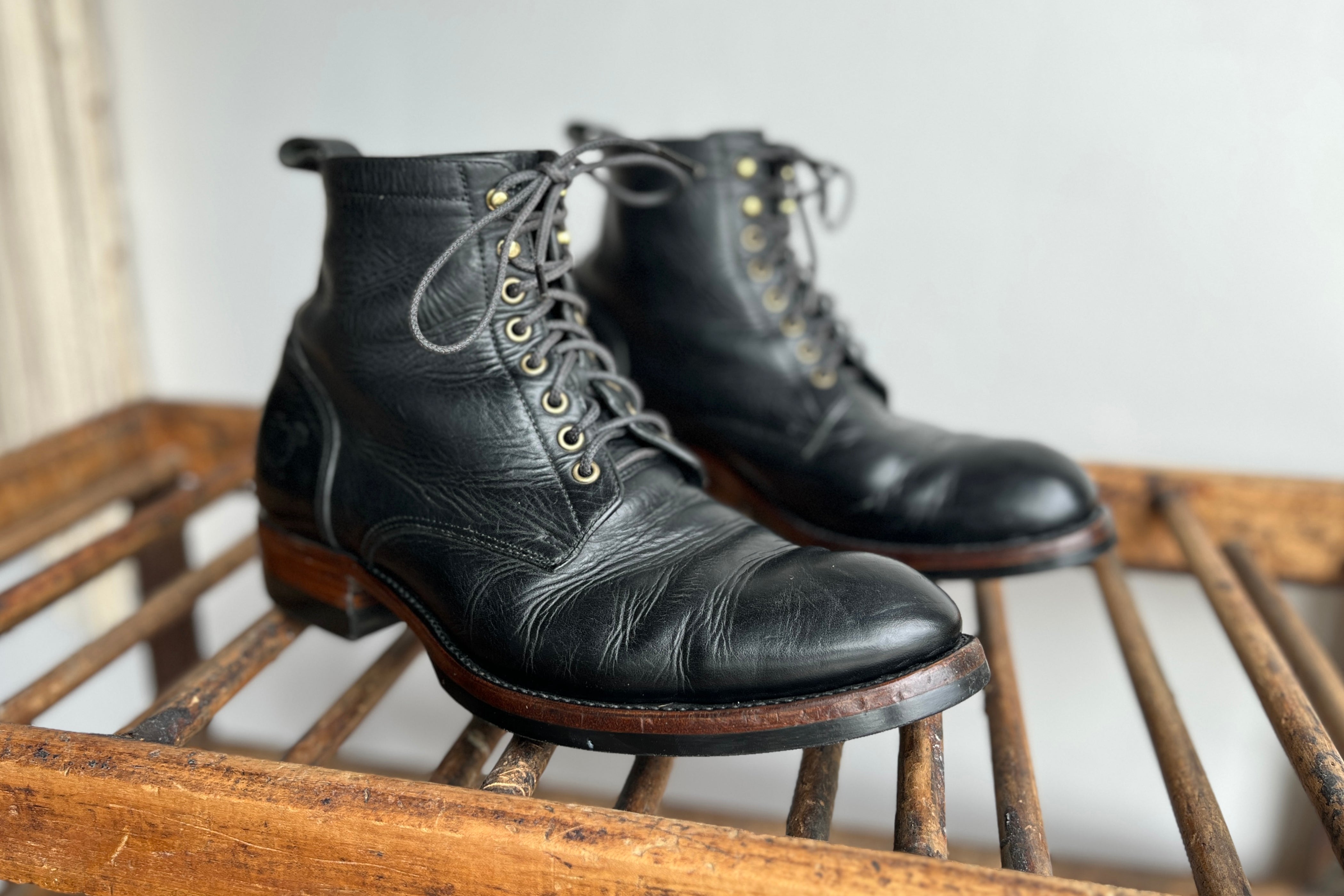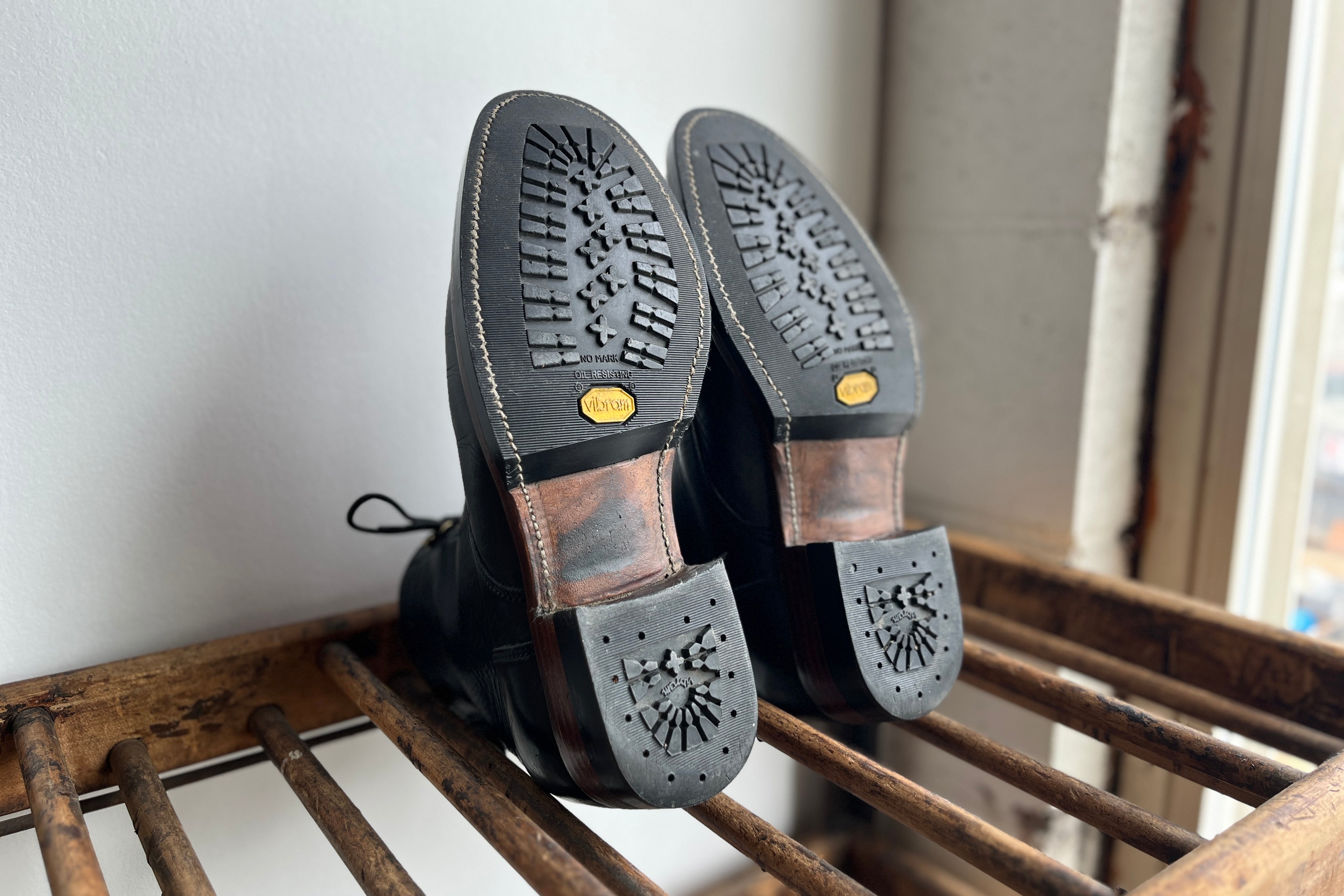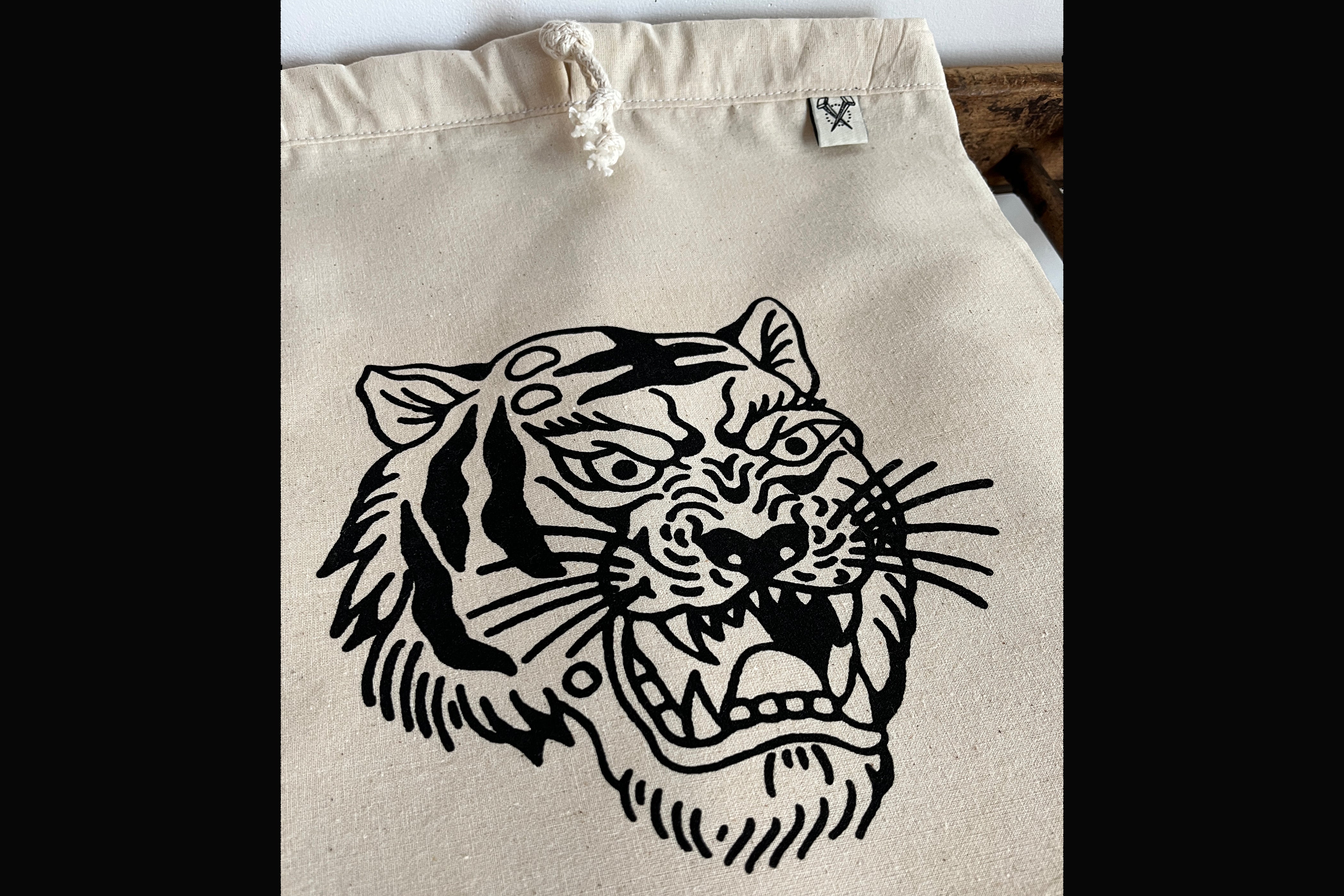 The 150th and FINAL pair of our Original 1907 Derby Boots. 

I was surprised with them for my 40th birthday. They're beautifully burly, and already broken-in (you're welcome). This was the only pair of boots we ever made with this thick a sole - they're shit kickers through and through. 
I wore them a lil' bit that year - before the pandemic hit, but not much to be honest. There's very little wear on the soles and heels (see photos).
If this special pair speak to you, I'll cover the cost to ship wherever in the world you hang your hat. 
1907-150 Derby Boots:
10 US Men's E (Wide). If you have concerns about sizing - I'm happy to refer to measurements you have with us on file, to ensure you're a perfect match. If you're new to us, please consult our Fit Form HERE. 
COLOR: 

 

Horween Leather Company's: 6 oz beautiful BLACK Dublin cowhide.
SOLE/ HEEL: Full-leather soles, midsoles, and heel stacks are from the world renowned

 

J. Rendenbach Leather Tannery, finished NATURAL. Black Vibram 705 half-soles (1/4") and 430 full-heels. 
HAND-WELTED: These boots, like all our boots, were welted (J. Rendenbach welting) by hand. This is the most time intensive, yet durable and long lasting method of sole construction.  
KILTIES (fringed bits): Are simply laced in, and can be removed or added depending on whether they suit your fancy from one day to the next. 
EMBOSSED ARTWORK: The outside right heel/ counter is stamped with our logo, while the outside left is stamped with an eagle designed by our friend and forever collaborator, Matt Houston. This stamp was personally commissioned by me (Josh) - something of a family crest. It's pretty special.  
This pair was the last pair of 1907 Originals (#150) and uniquely embossed "1907.150". 
Each pair of shoes and boots that leaves this shop is accompanied by an in-house crafted logo'd dust bag and polishing cloth.
We build to last a literal lifetime - these boots are re-sole and re-heelable.  
Thanks for being a part of our story.
If you have any questions or concerns please
contact us
and we'll do our best to get back ASAP.