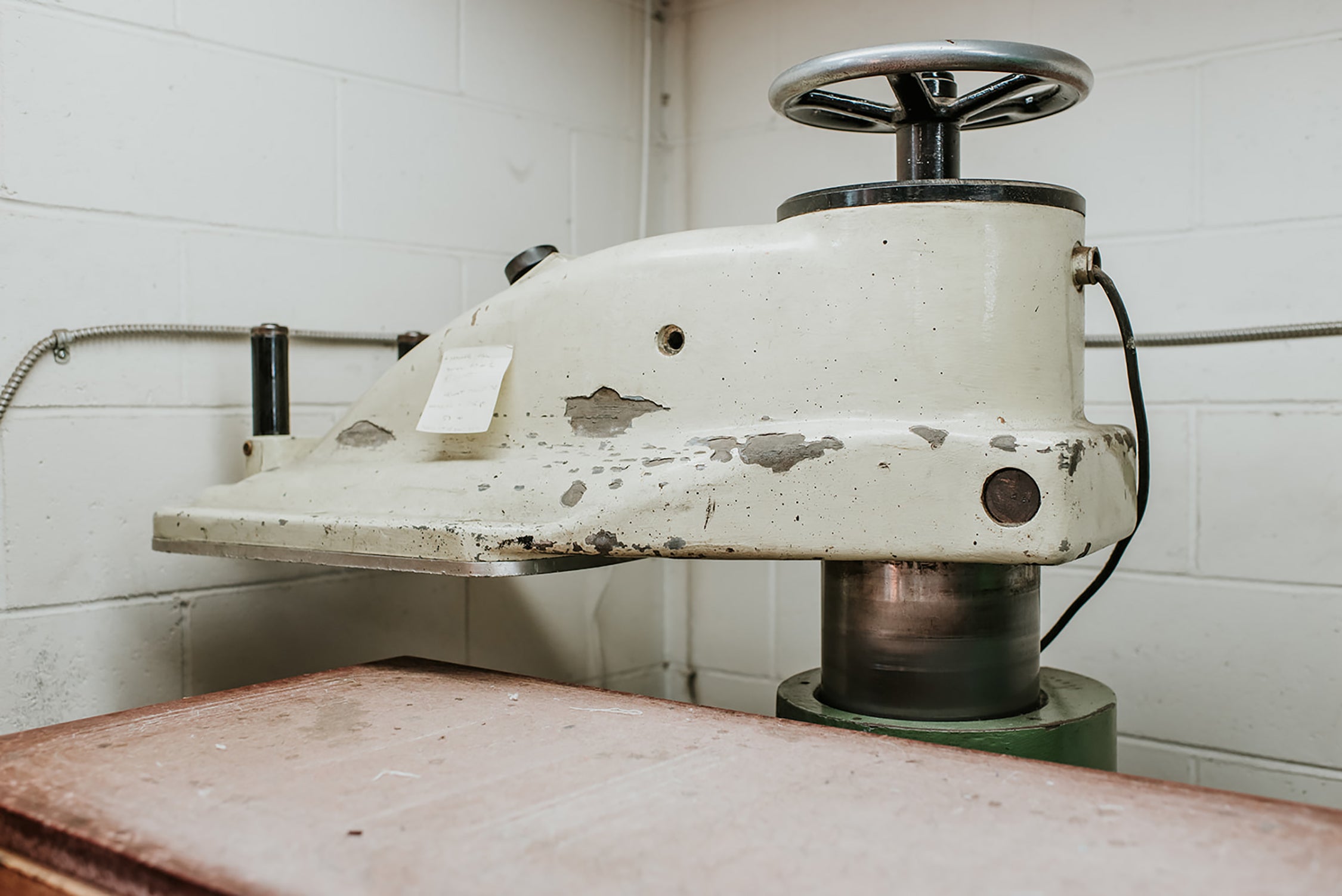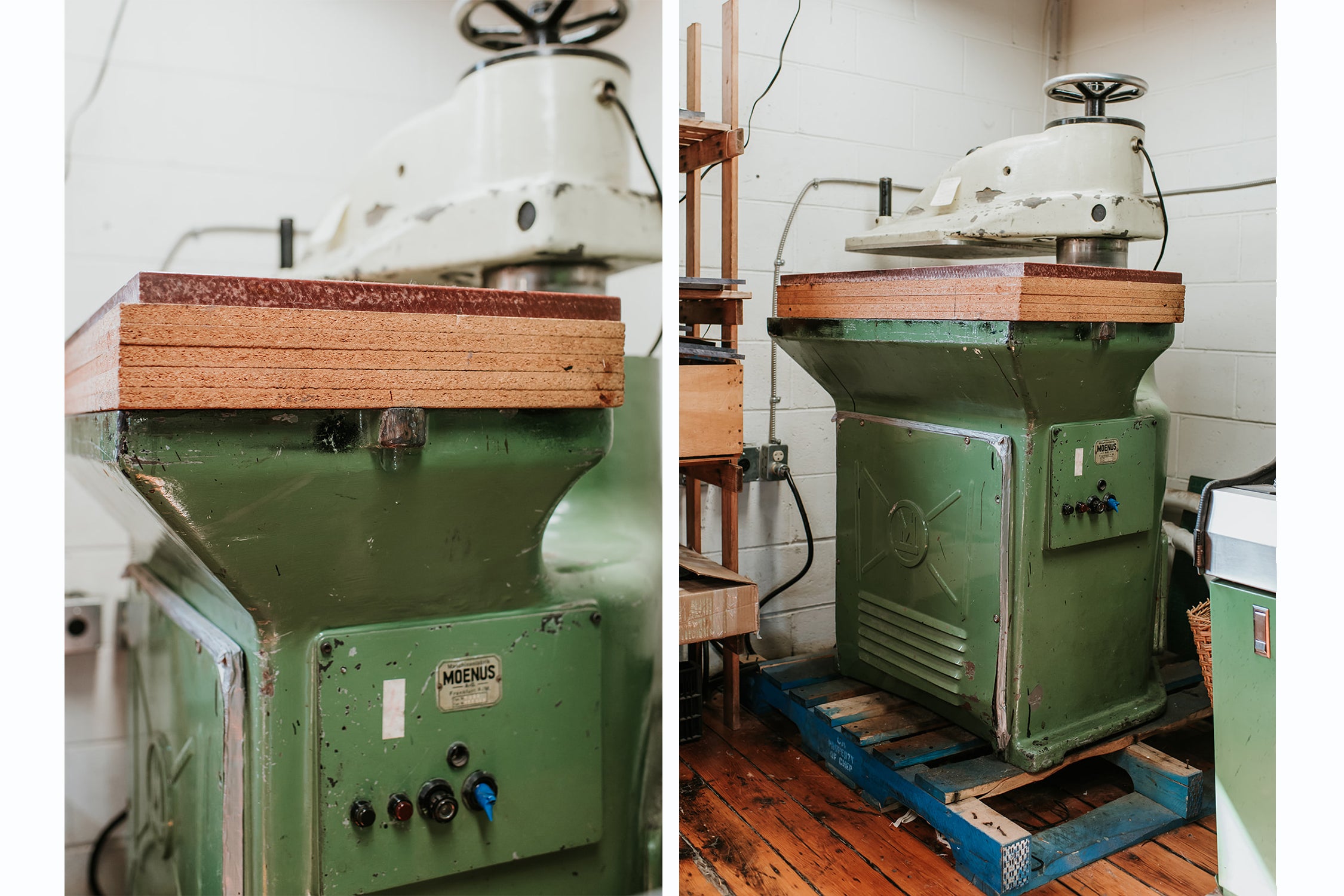 Moenus Type 1333 Hydraulic Clicker Press. Made in Germany.

36" x 18" stamping/ cutting/ pressing platform.

64" tall x 36" wide x 36" long.

220v. 20 tonnes of pressure.

Recently serviced - in perfect working order.
Unfortunately we're in the process of winding down our lil' boot company, so we're looking to rehome all our tools, machinery and equipment, including this beauty.

Pickup at our shop - 1907 Triumph Street, East Vancouver, BC, V5L 1K6