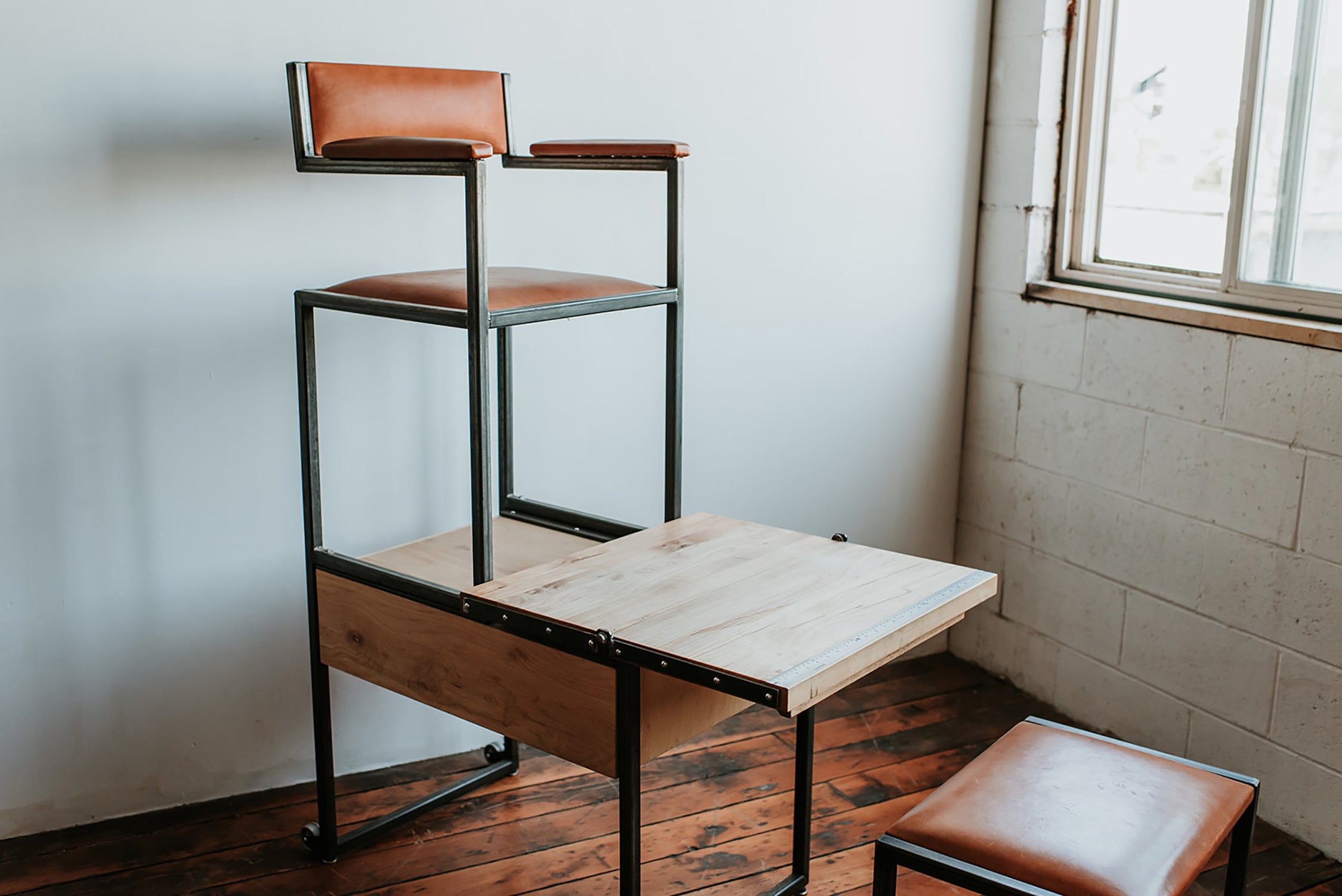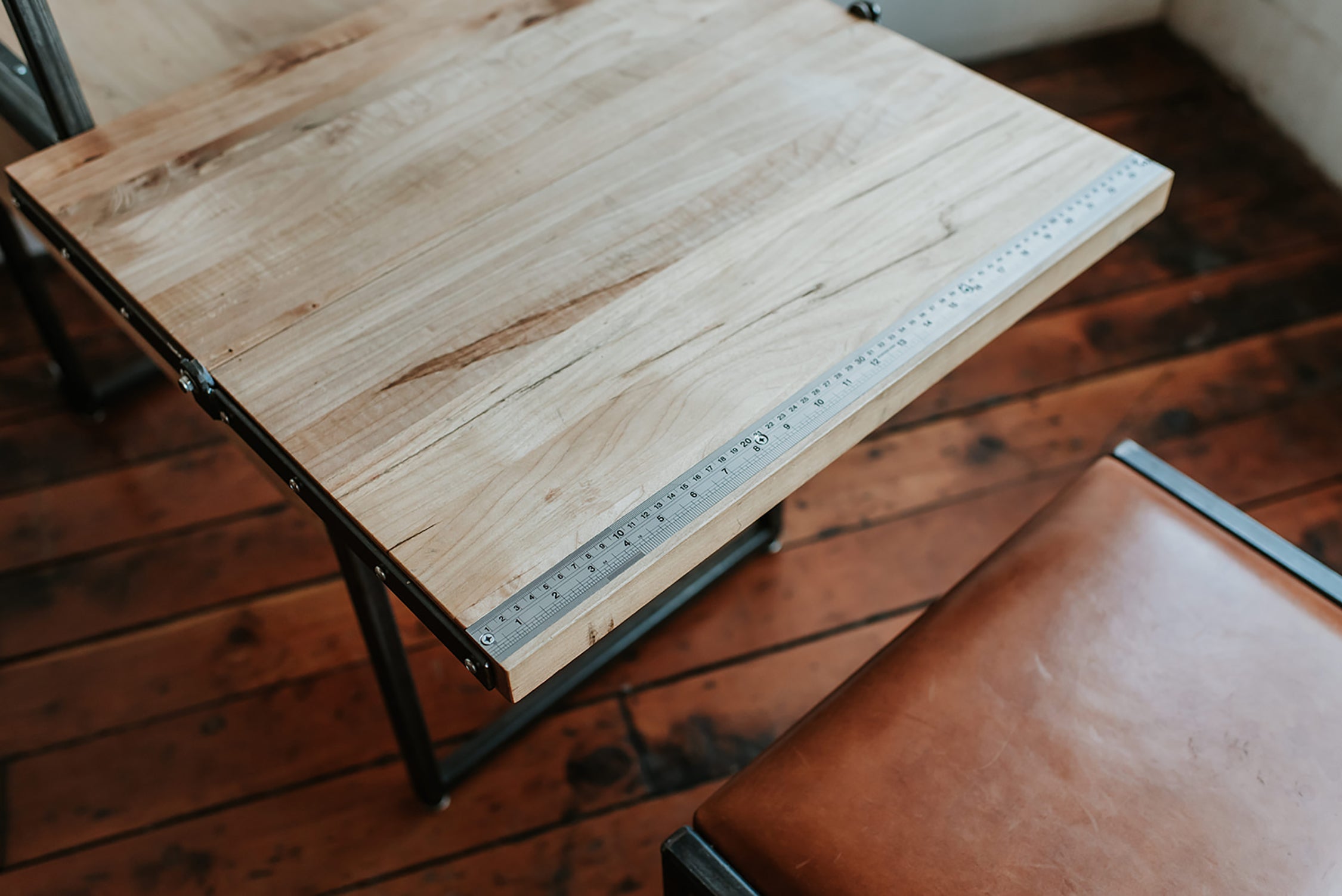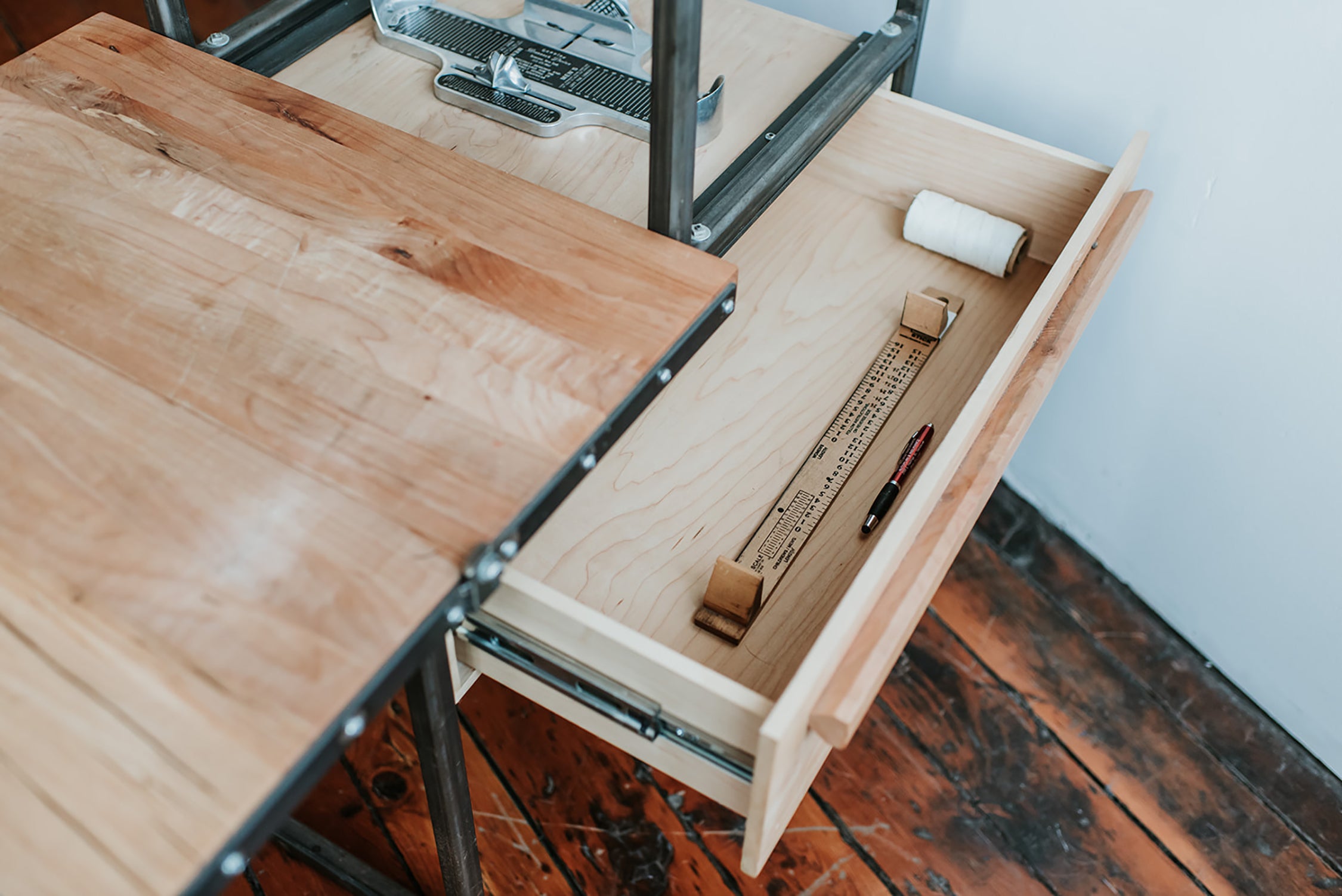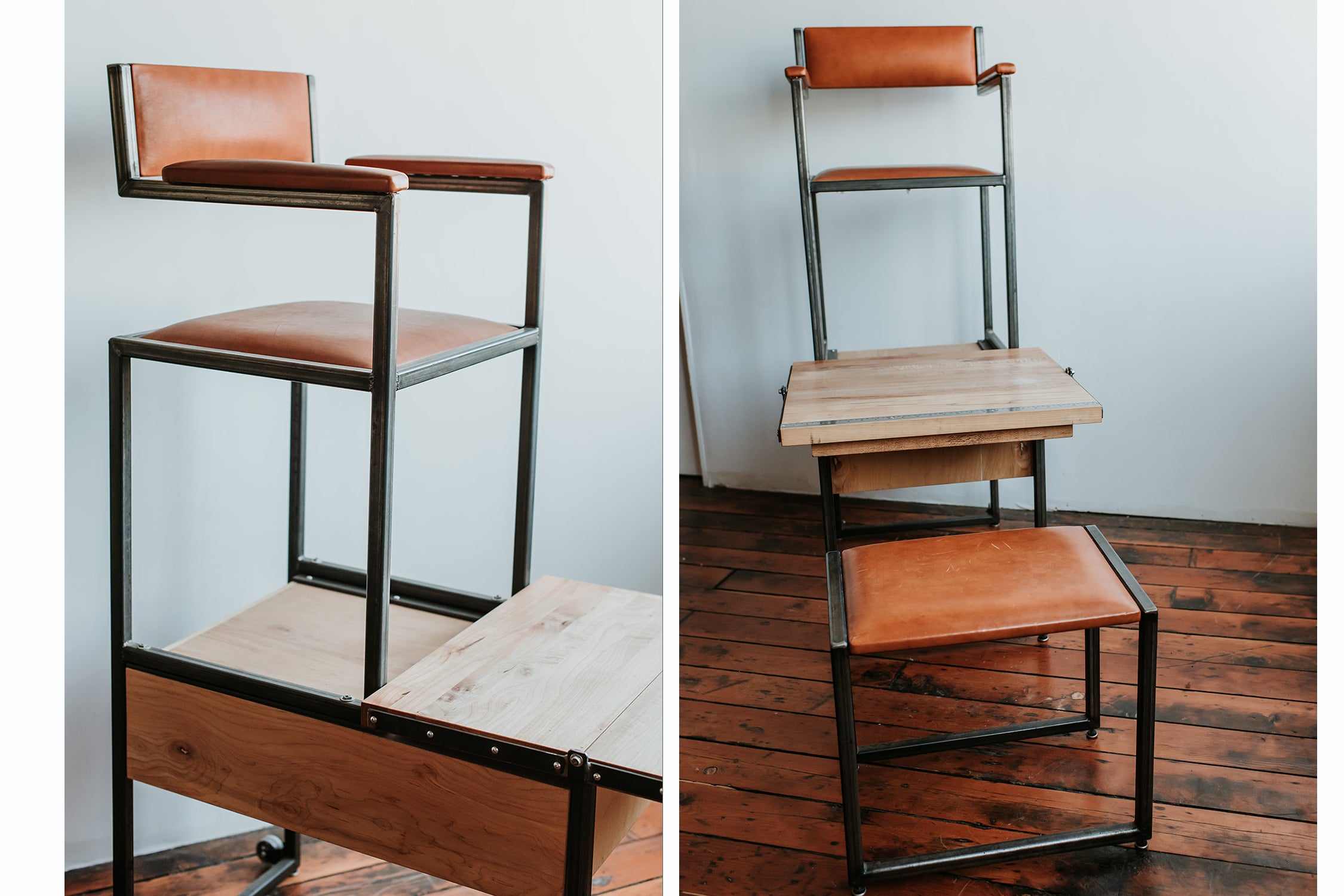 Custom locally-made sizing chair and matching bench for shoe repair/ making.

There's no chair quite like this. We had a dream, and local furniture maker ((& good friend) Filament Design made it happen. One of one.

Steel, white oak, and leather (we did the upholstery in-house).

Rear castors for easy mobility. Collapsible foot platform (with imbedded 24" long ruler). Side accessed tool drawer.

58" high x 32" x 24" wide.

Matching bench - 18" high x 14" wide x 20" long.

Unfortunately we're in the process of winding down our lil' boot company, so we're looking to rehome all our tools, machinery and equipment, including this beauty.

Pickup at our shop - 1907 Triumph Street, East Vancouver, BC, V5L 1K6