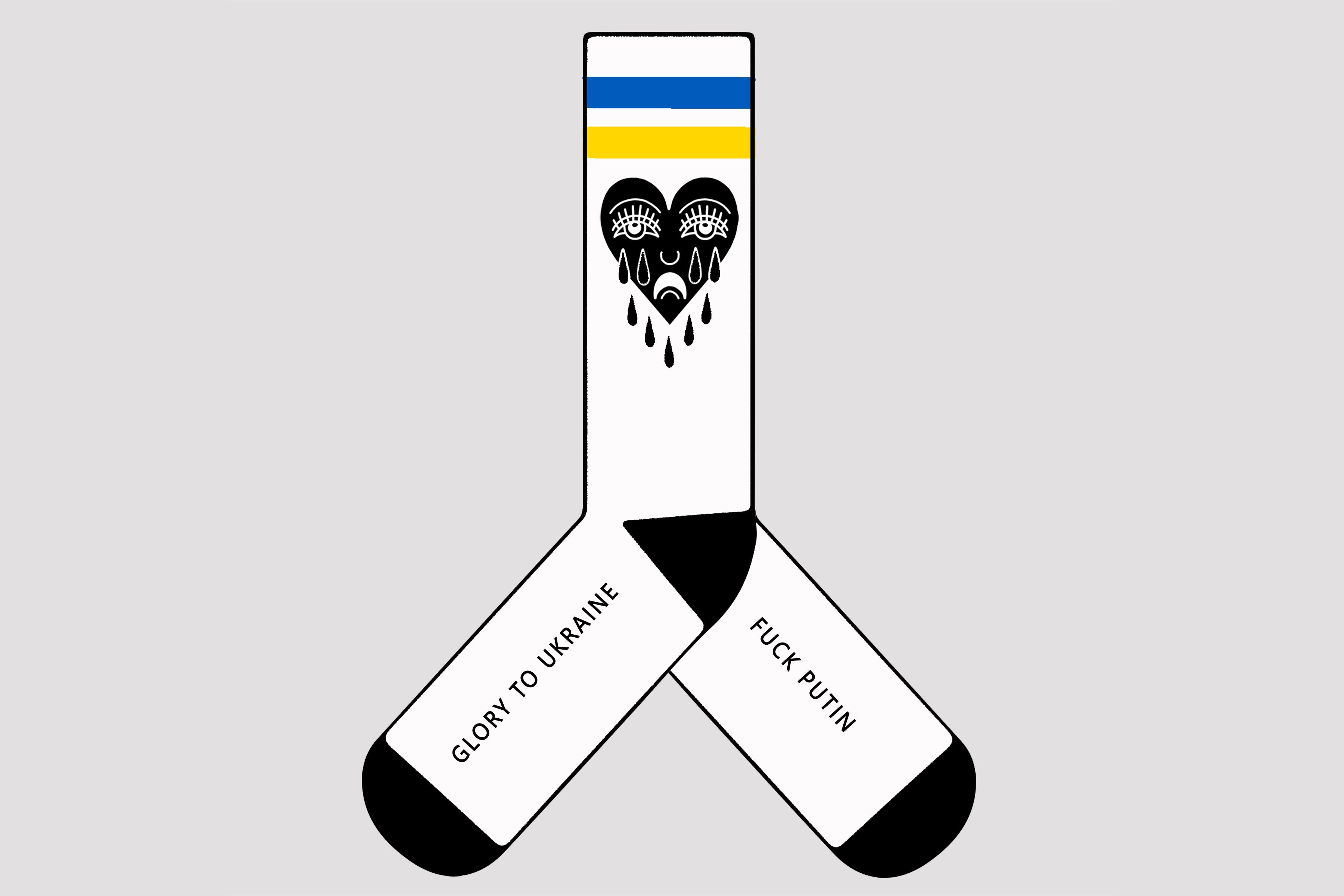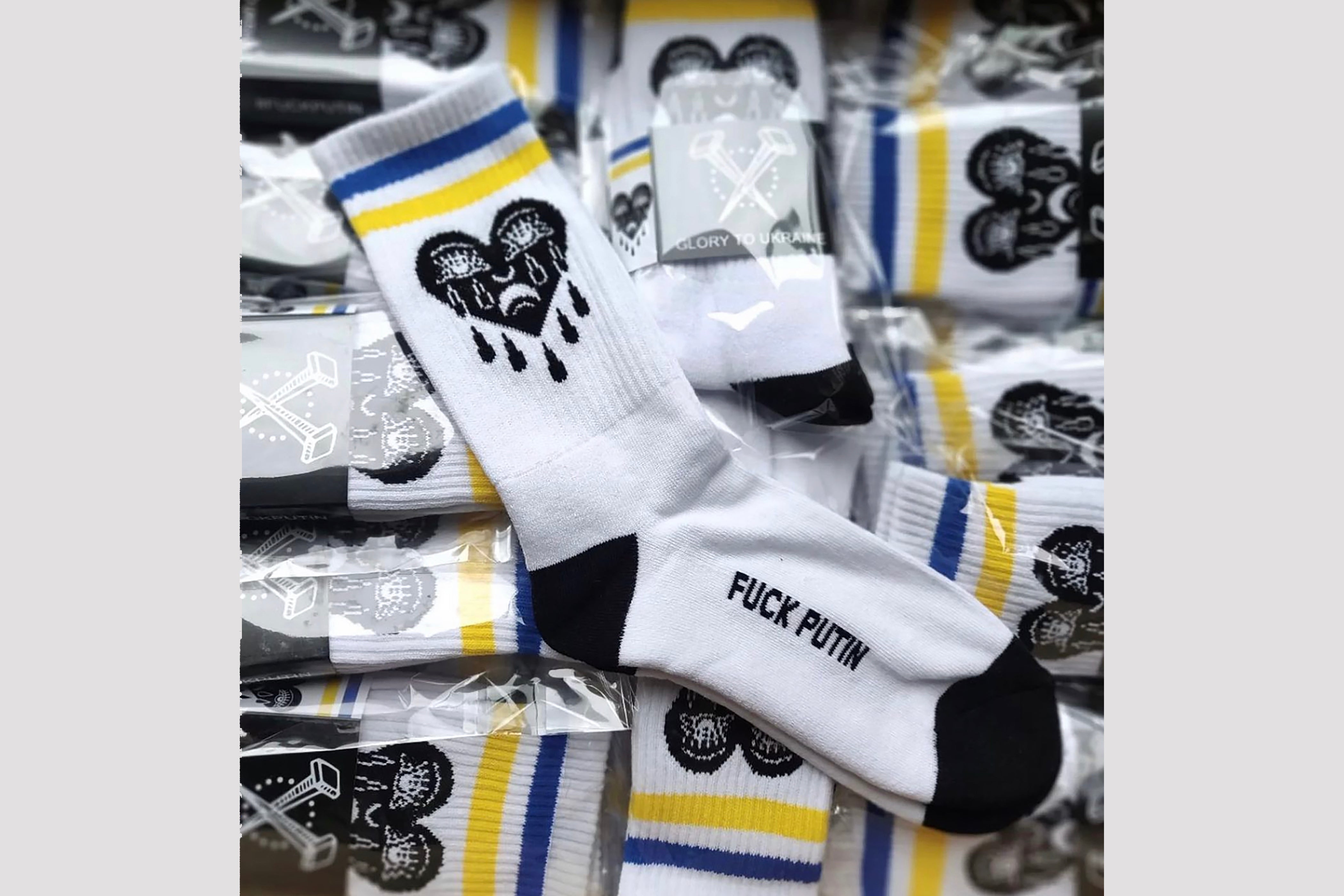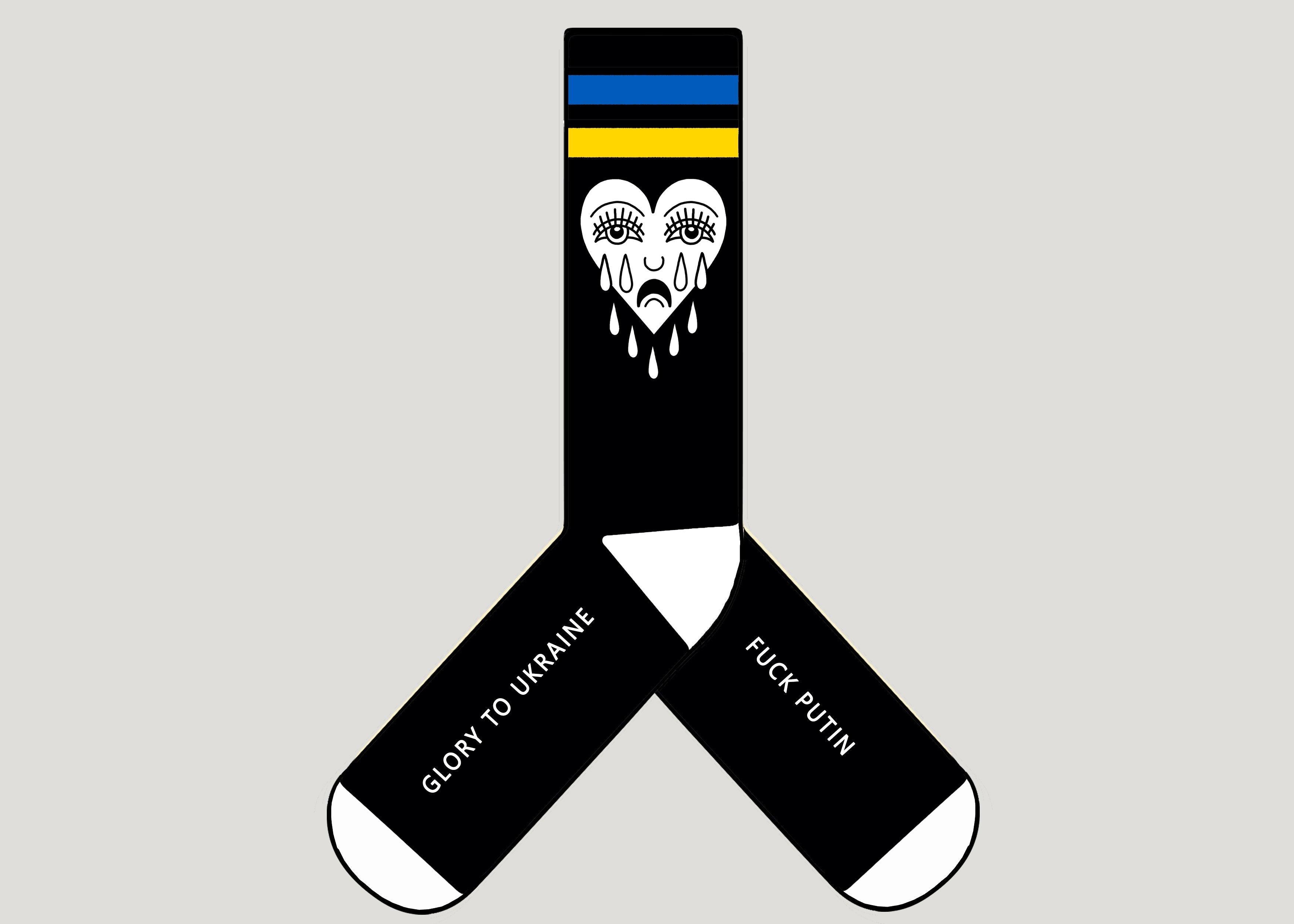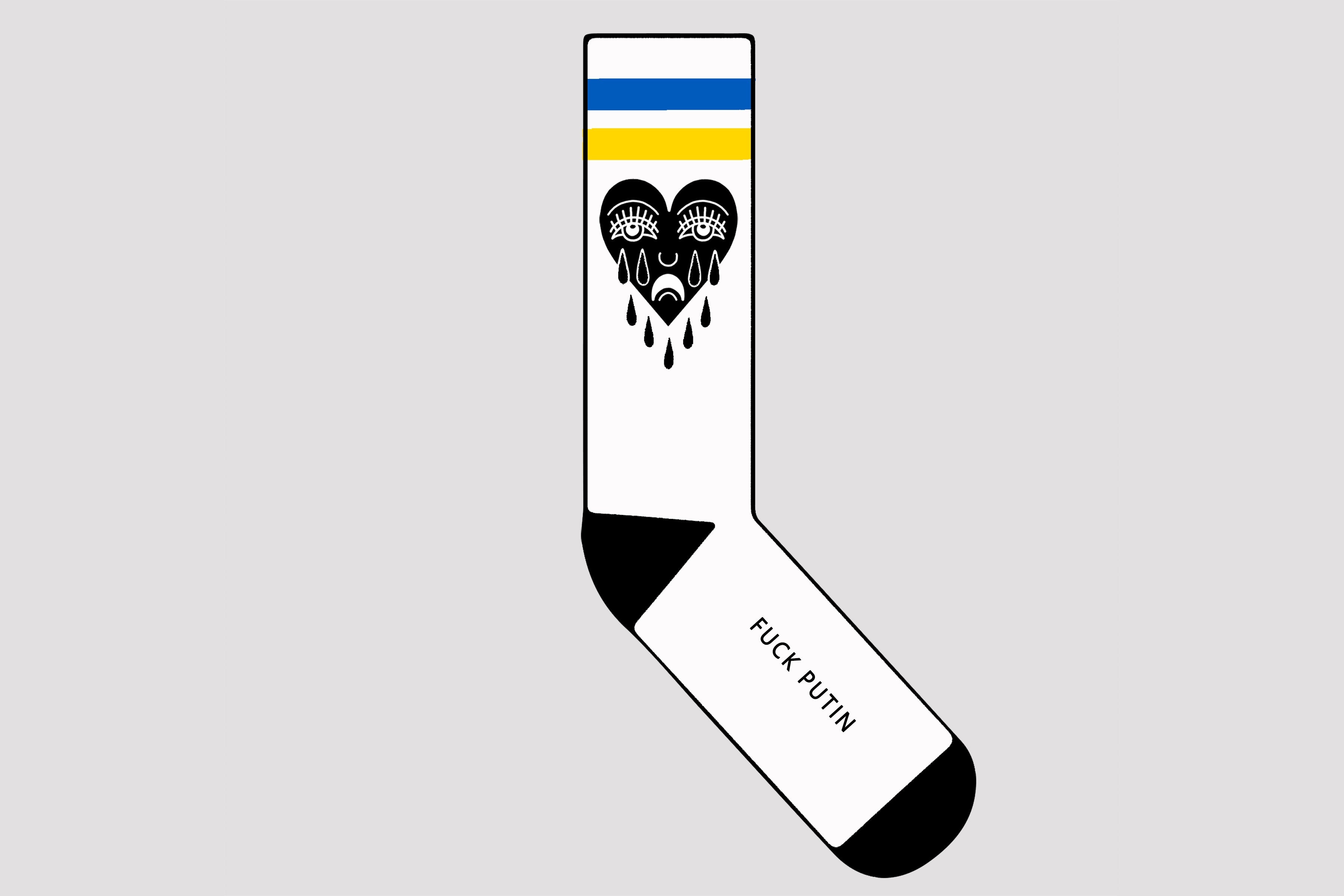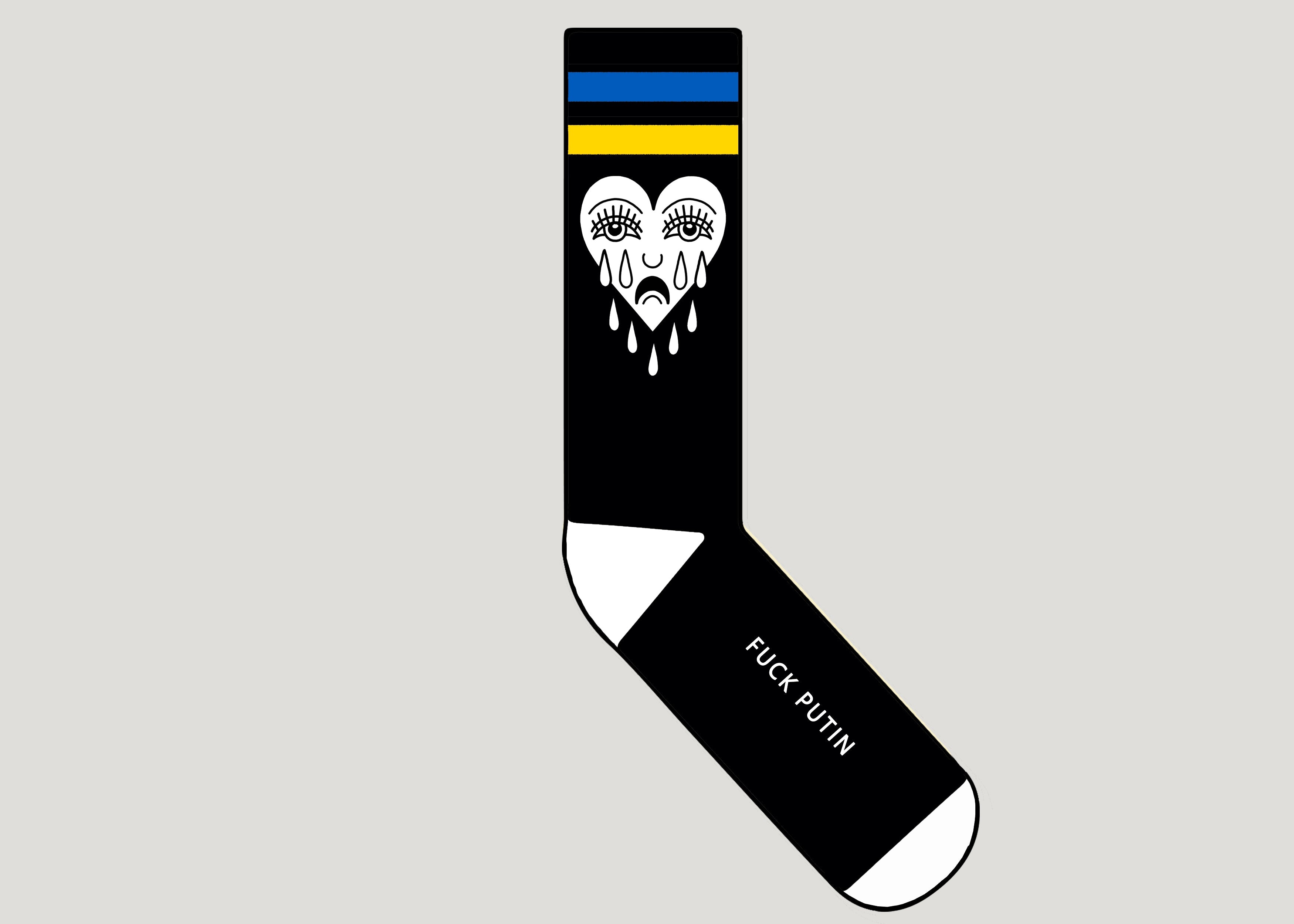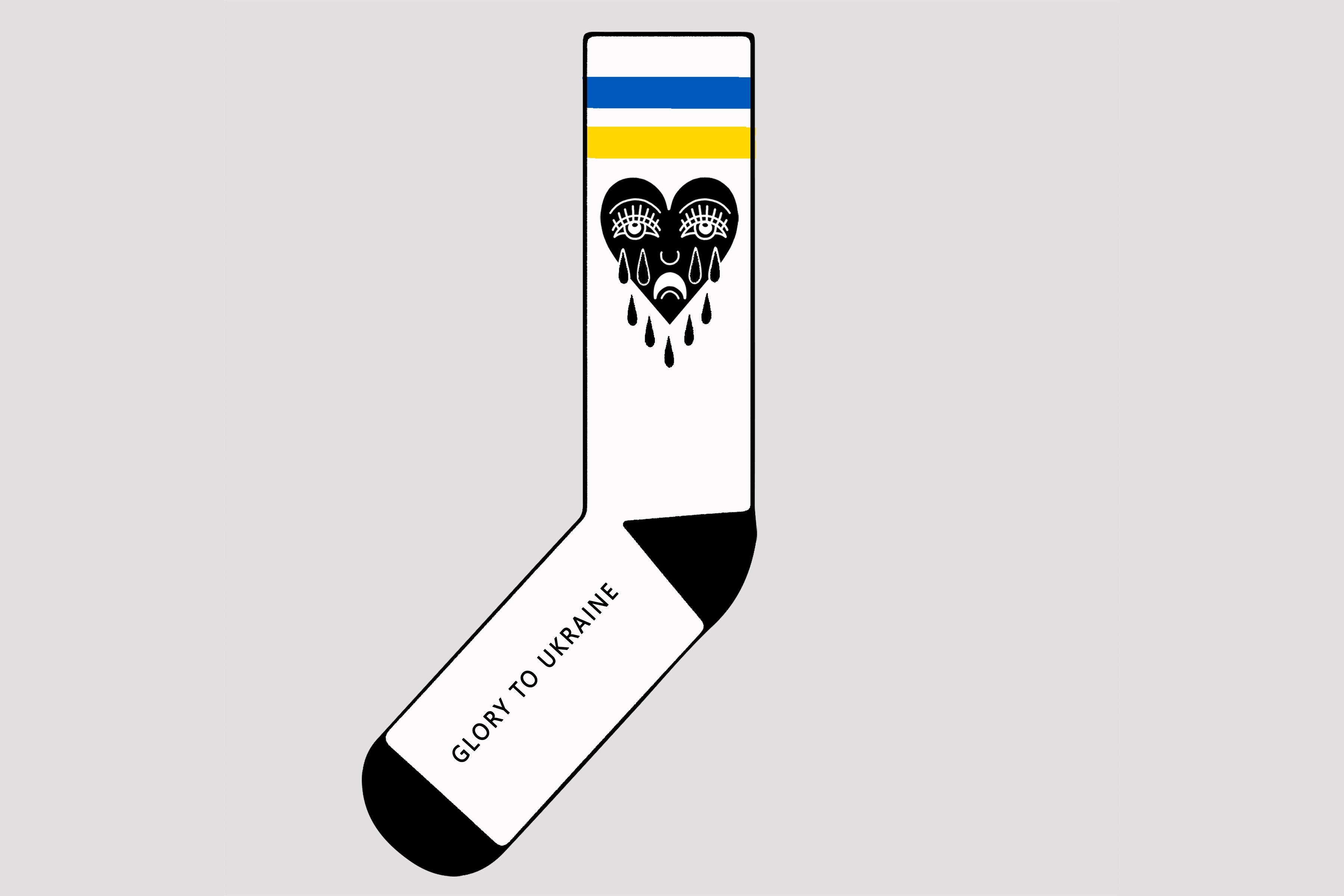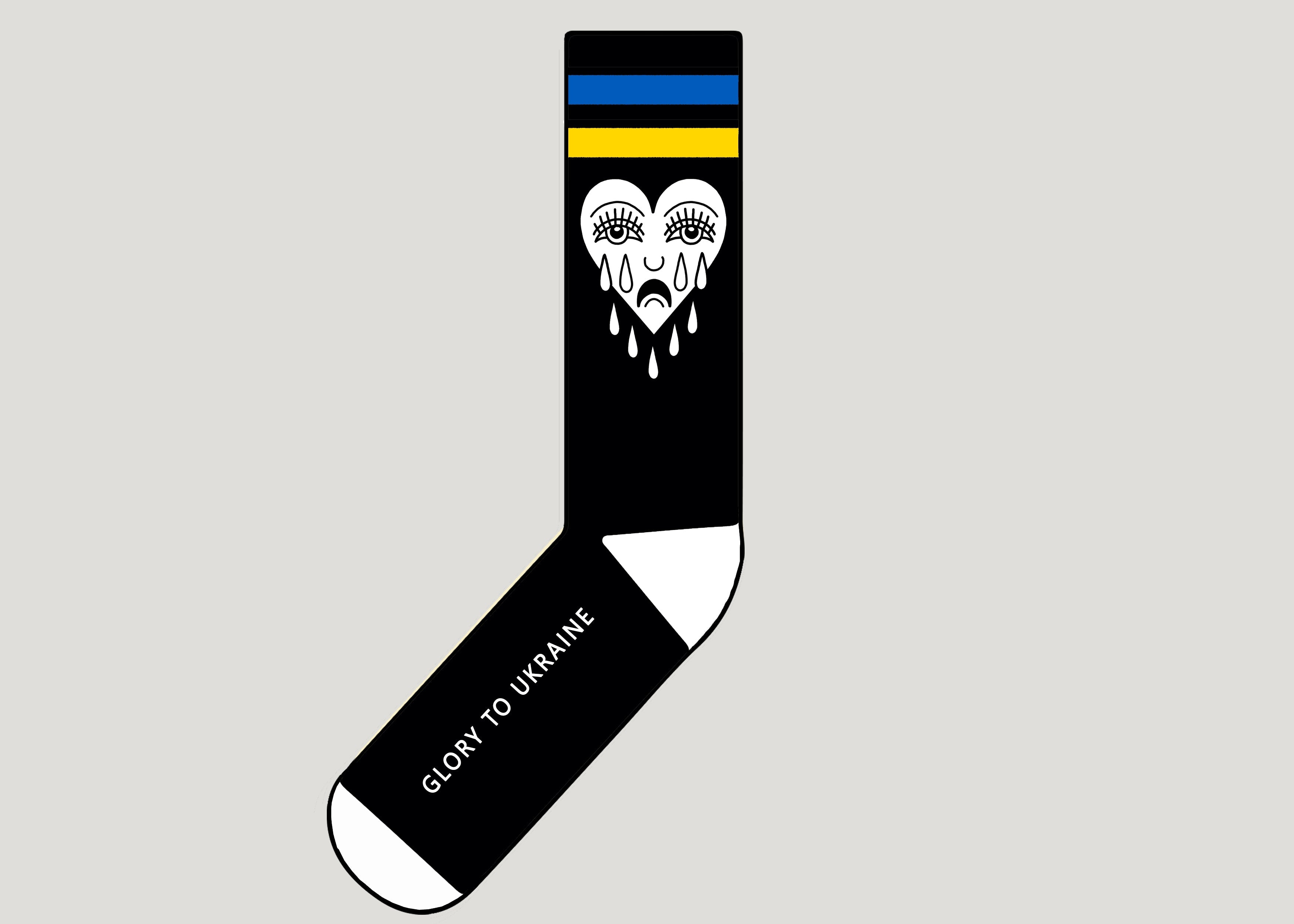 March 6, 2022
Watching from the safety of our lil' boot shop half a world away... we obviously continue to be horrified by the senseless and unprovoked war we're witnessing in Ukraine. Their people need the world to continue to step up and support their existential fight to keep their homeland free, as well as their significant and immediate humanitarian needs so... we're gonna do what we can do... and sell some godamn socks. 
Our initial PRESALE ran for two weeks - ending midnight the eve of Sunday March 20th. In total we sold 1,152 pairs of our "Glory to Ukraine" Crying Heart Socks to over 600 individual persons. We placed an order with our California production partner the following day (March 21st), and hope to have every last pair packed and shipped by the end of April 2022. 
Monies were ($5,000 CAD as of April 21, 2022) and will continue to be donated to the CANADA-UKRAINE FOUNDATION'S UKRAINE HUMANITARIAN APPEAL. Full details and receipts to follow. 
SOCK SPECS: 
Our CRYING HEART (penned by our good friend, and frequent collaborator Matthew Houston) is present on the outside & inside of each sock shaft.
White with black heel & toe (and Black with white heel & toe) with two half inch stripes (matching blue and yellow of Ukraine's national flag) across each cuff. 
The left side of each foot will read a woven "GLORY TO UKRAINE". 
The right side of each foot will read a woven "FUCK PUTIN", 'cause... enough said. 
Pima Cotton Blend. Athletic Rib. Padded underfoot. 
Men's Standard - 9 US Men's - 13 US Men's
Women's Standard - 6 US Women's - 10 US Women's
Designed up here in East Vancouver, BC, Canada and 'crafted just down the coast, in Southern Californa, USA
All profits (proceeds after production, fulfillment and shipping costs) will be donated in full to Ukrainian humanitarian causes. 
We'll ship (or have available for pickup) within a day or two max.