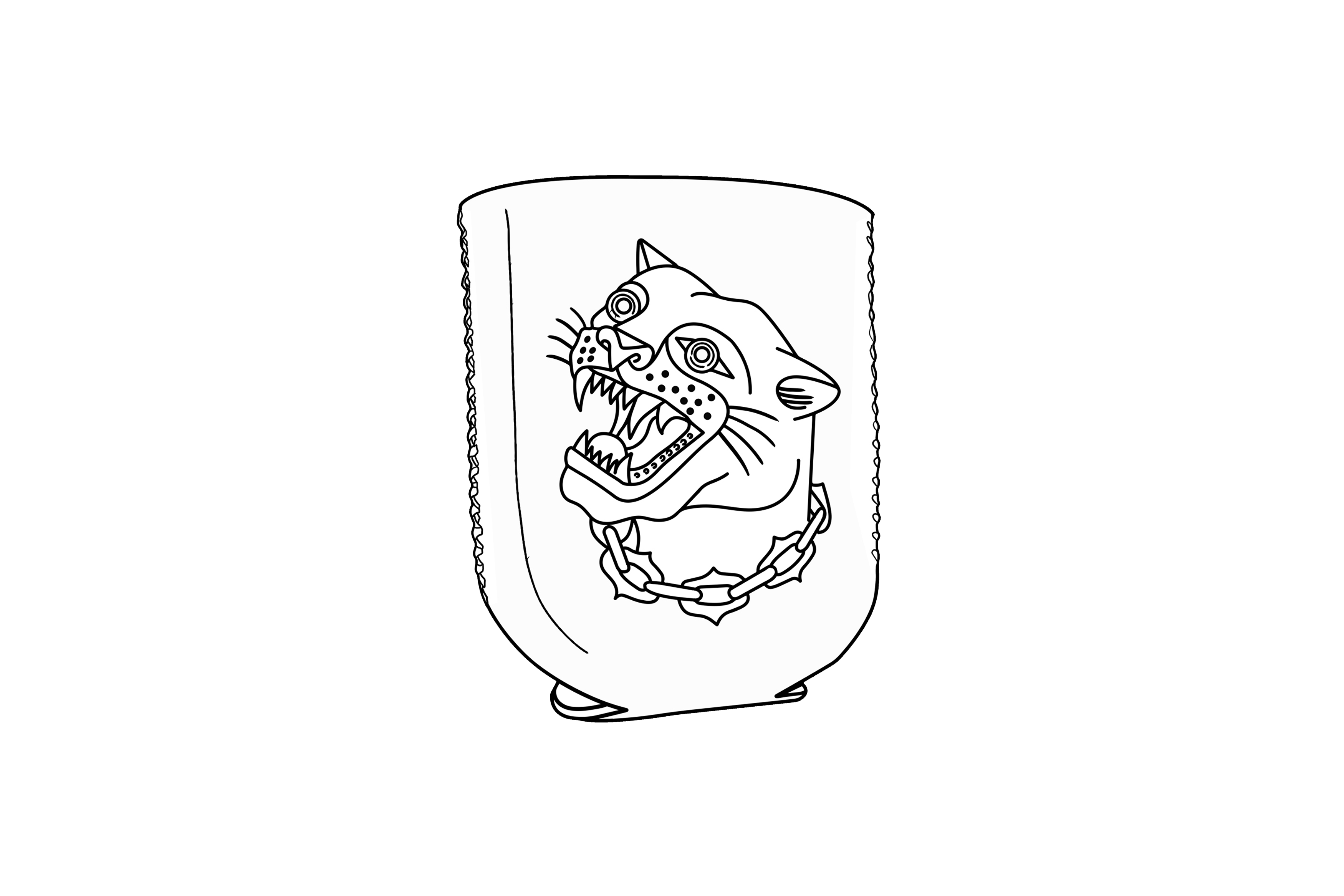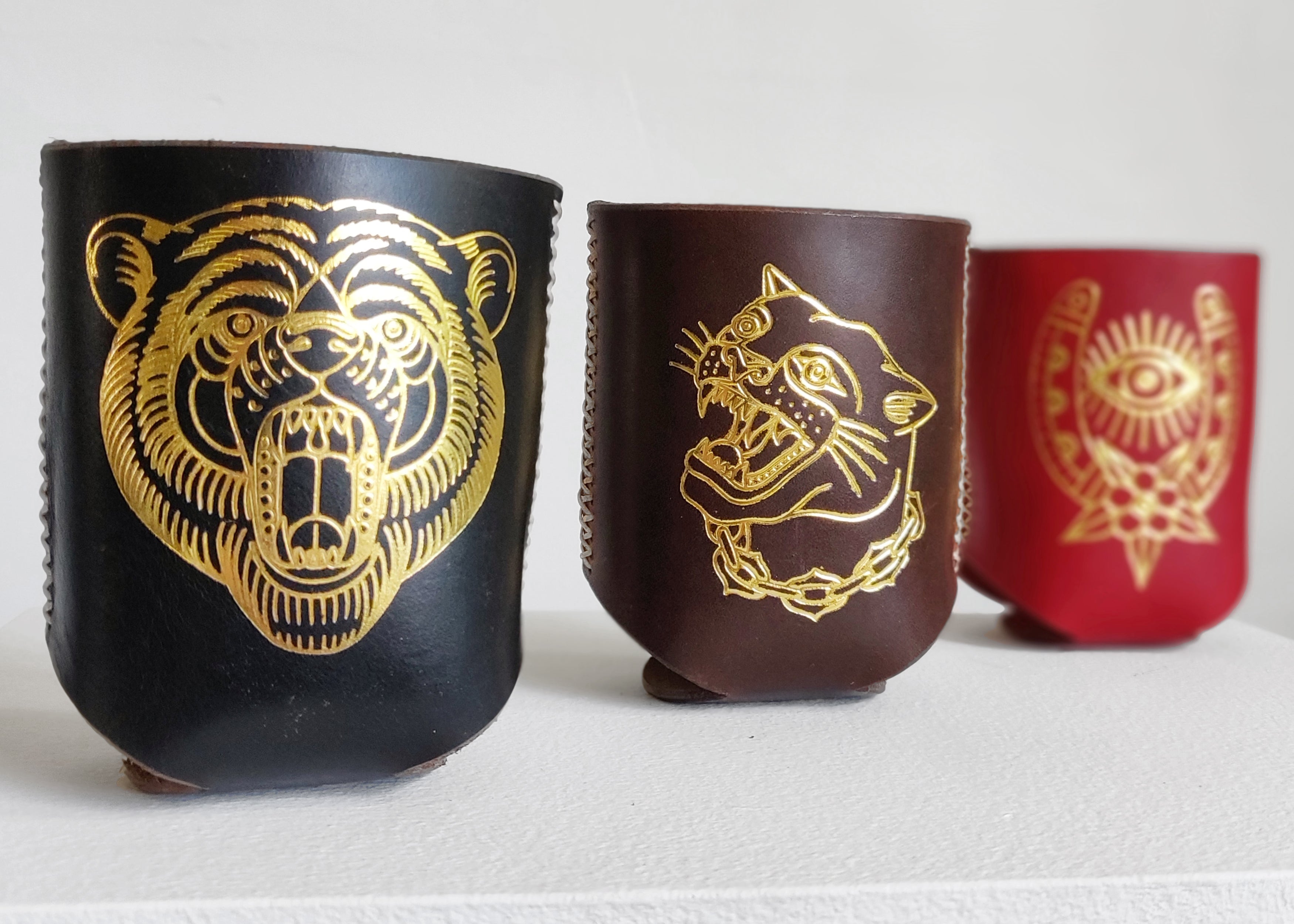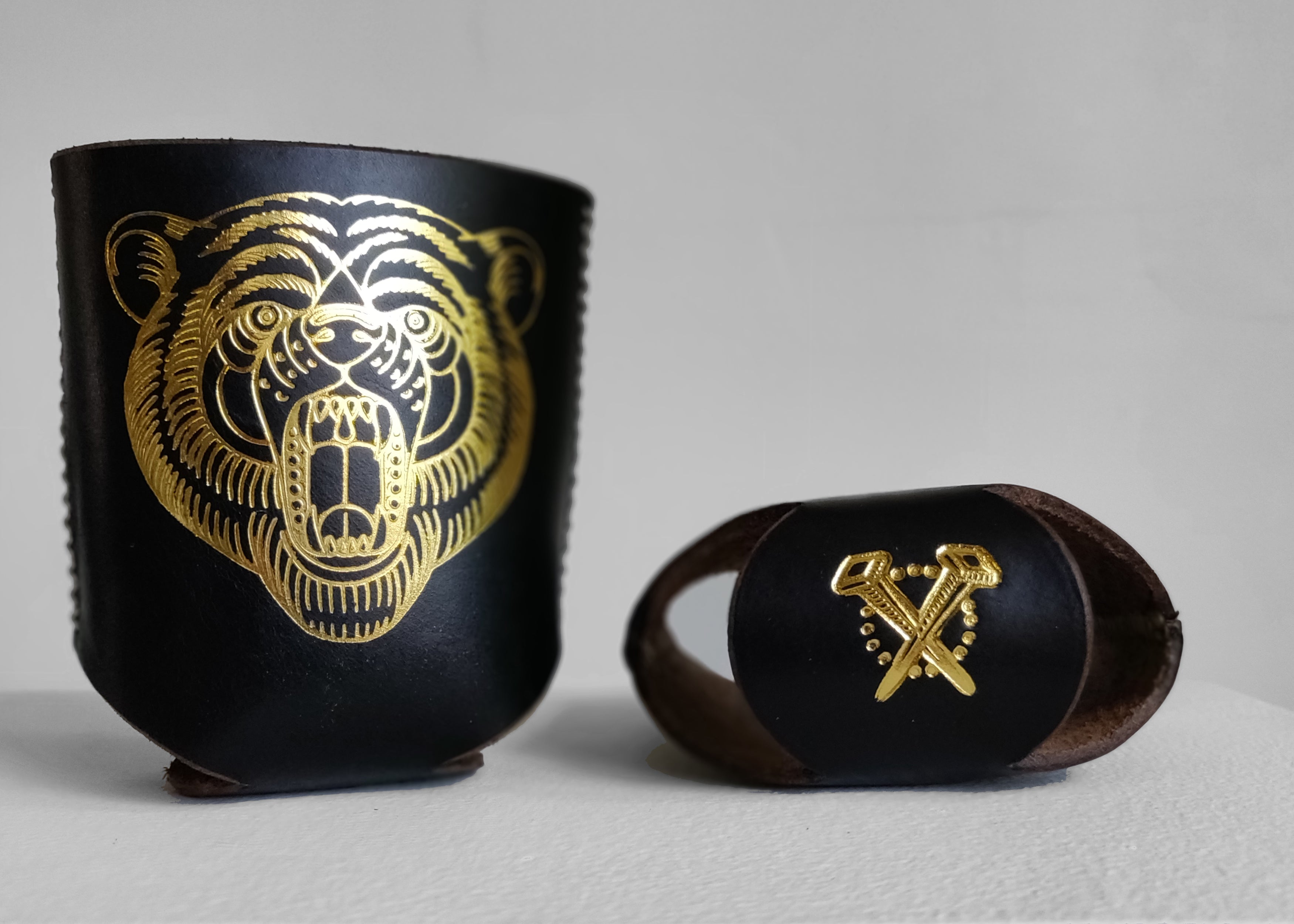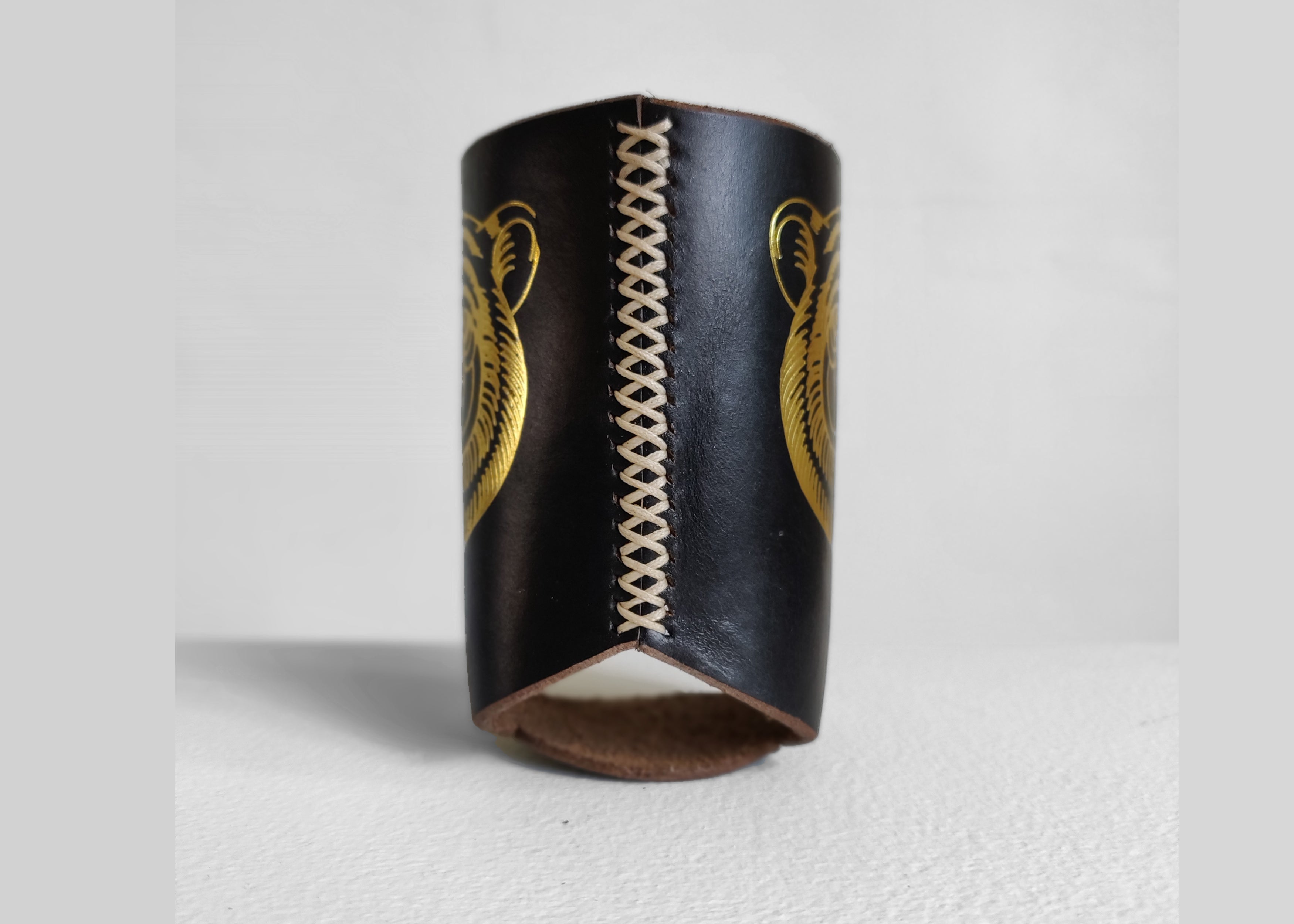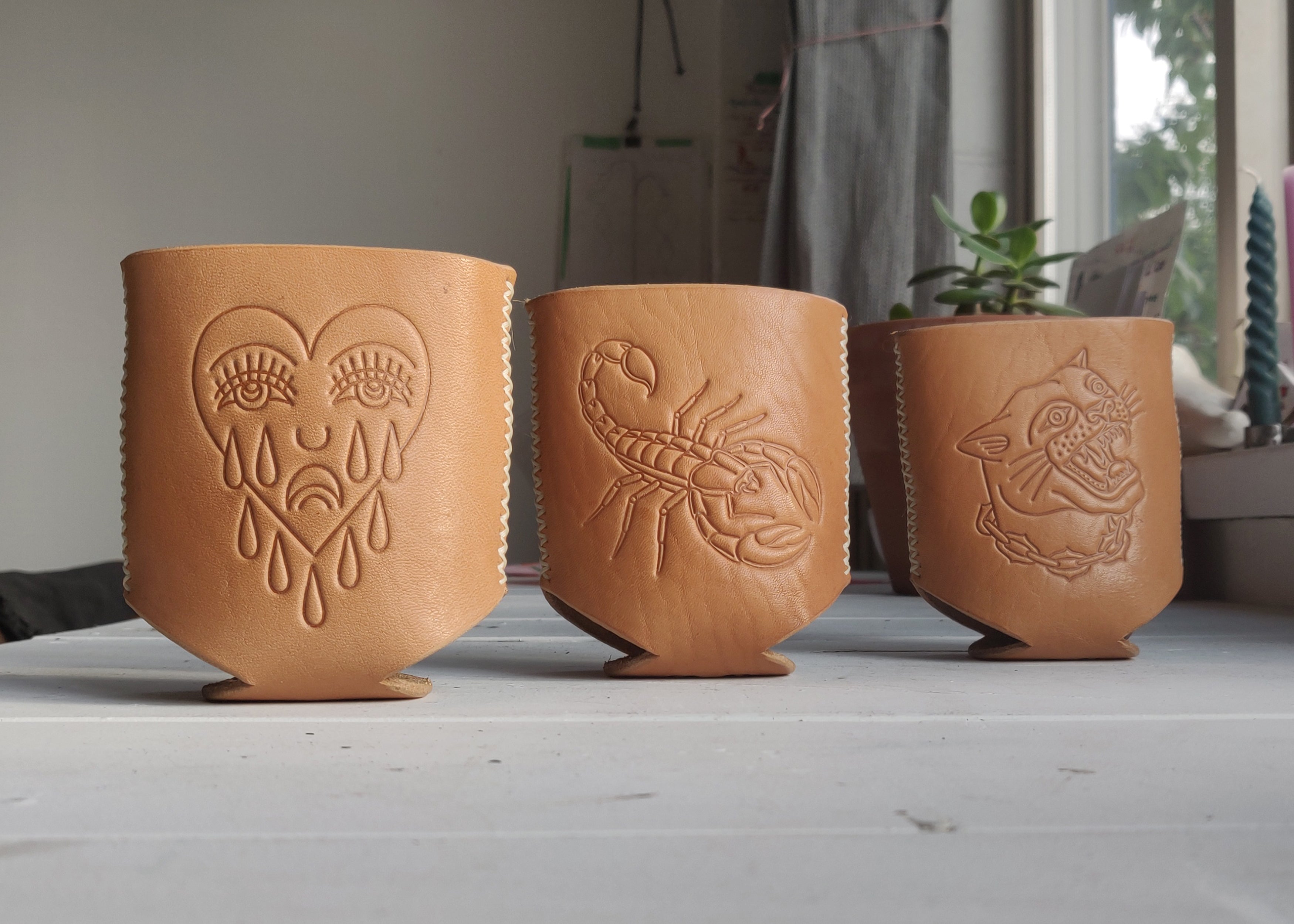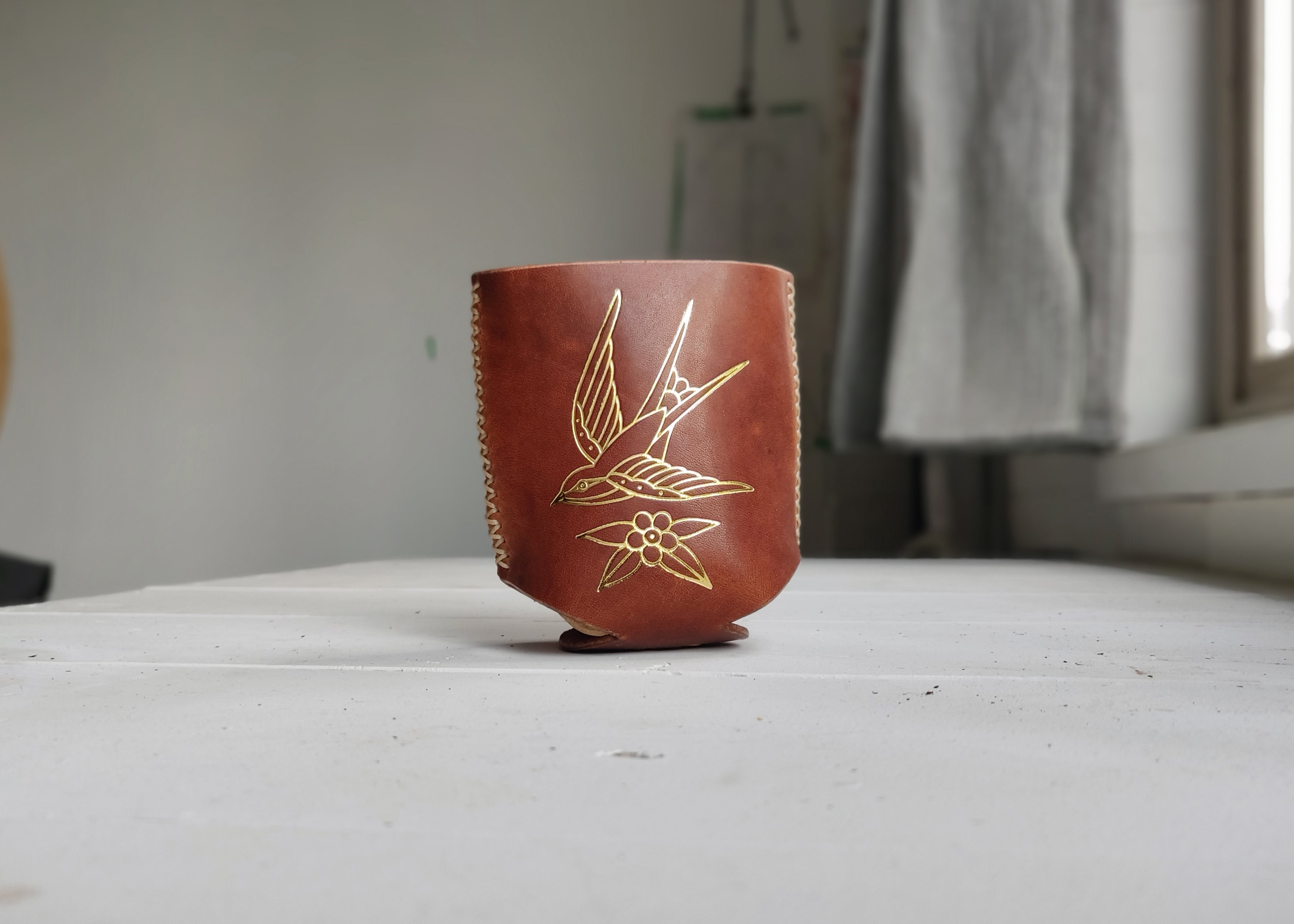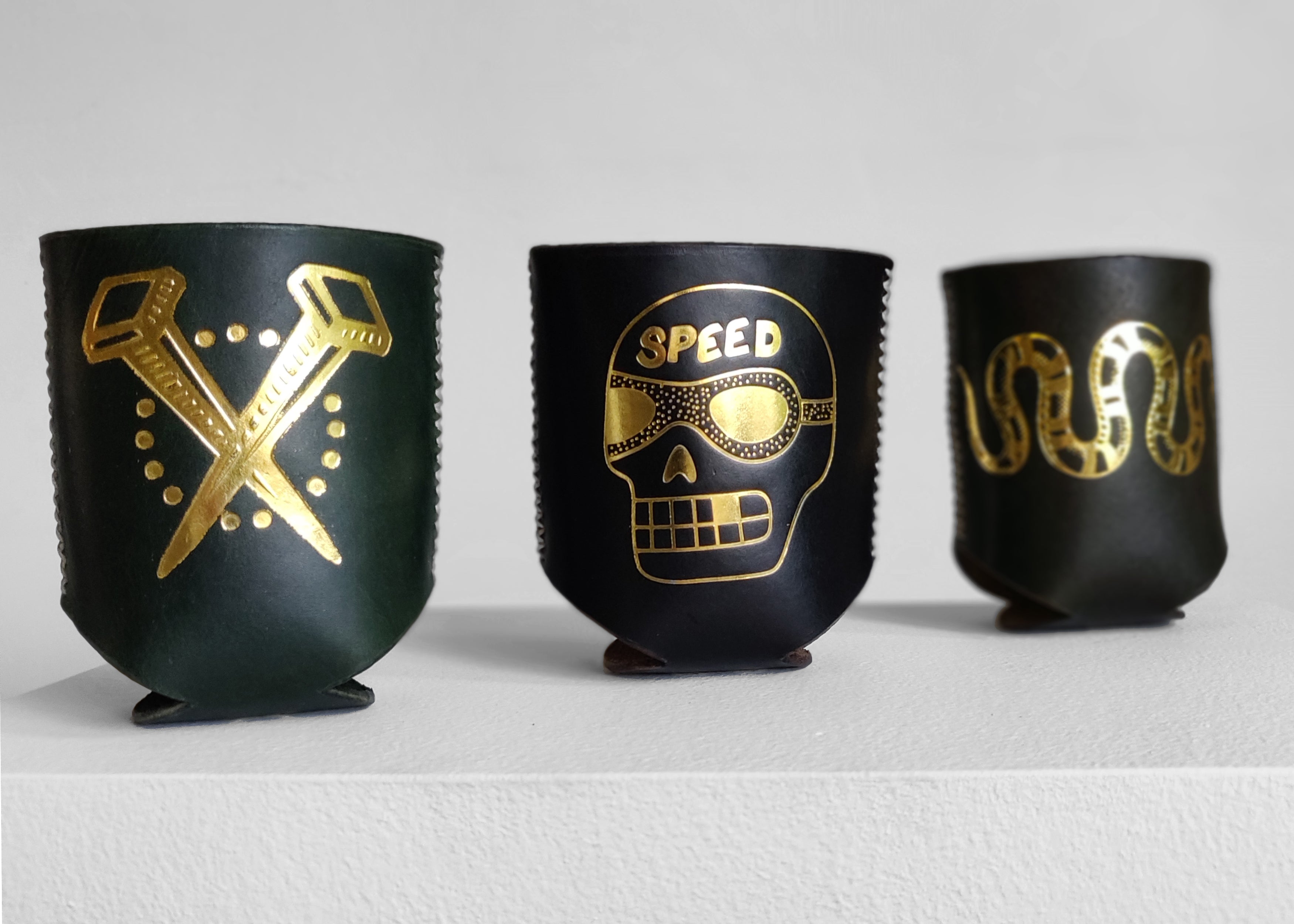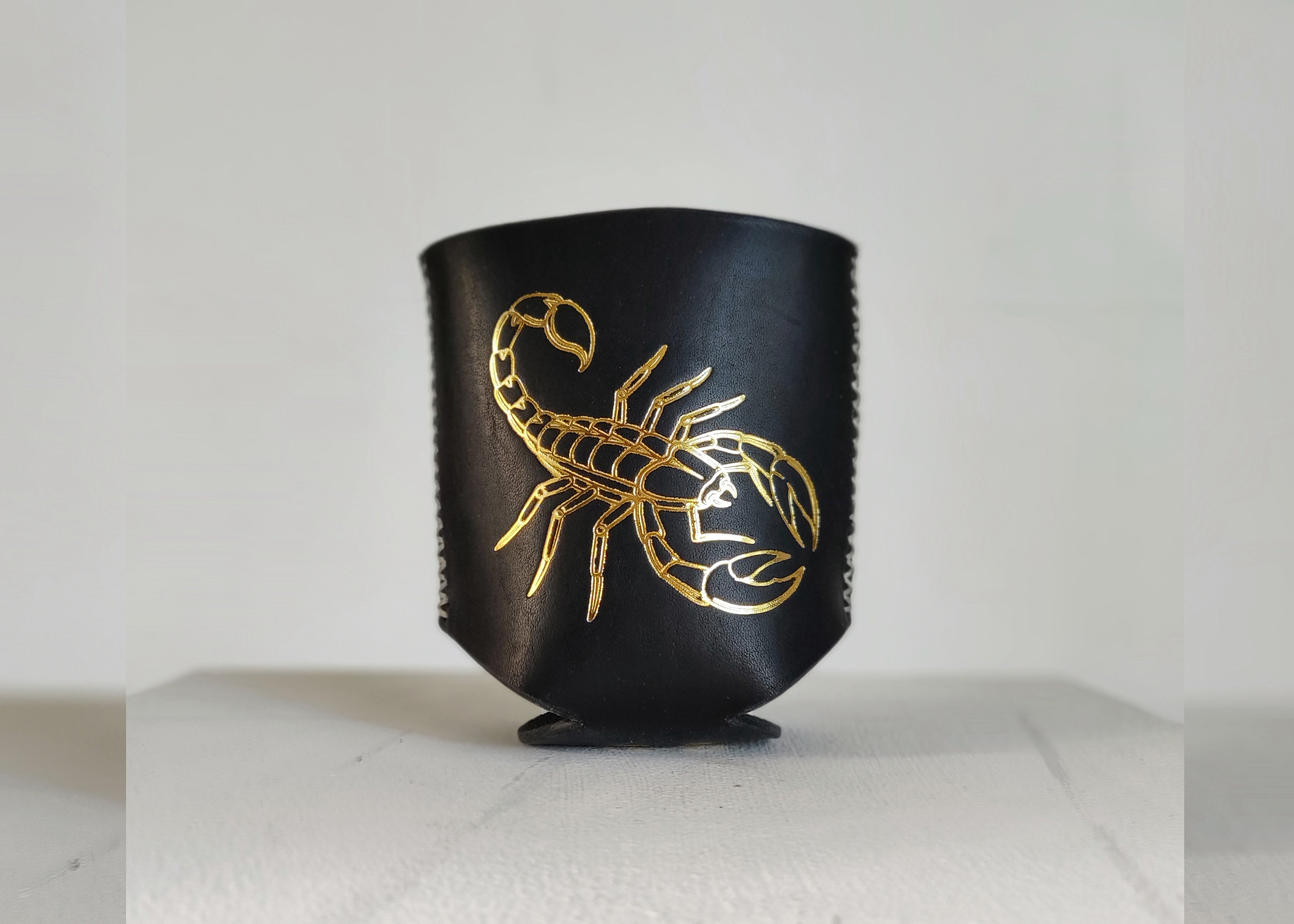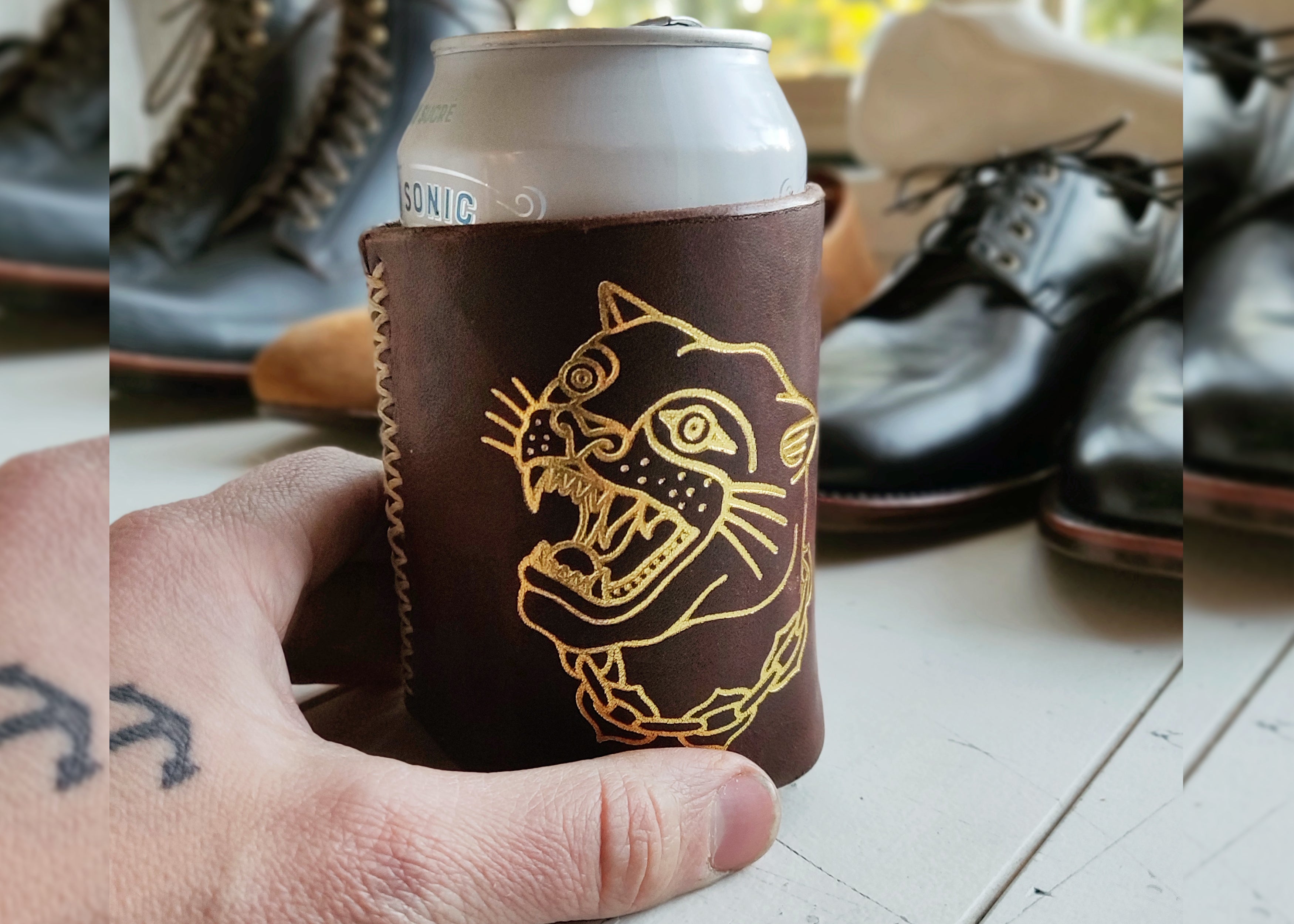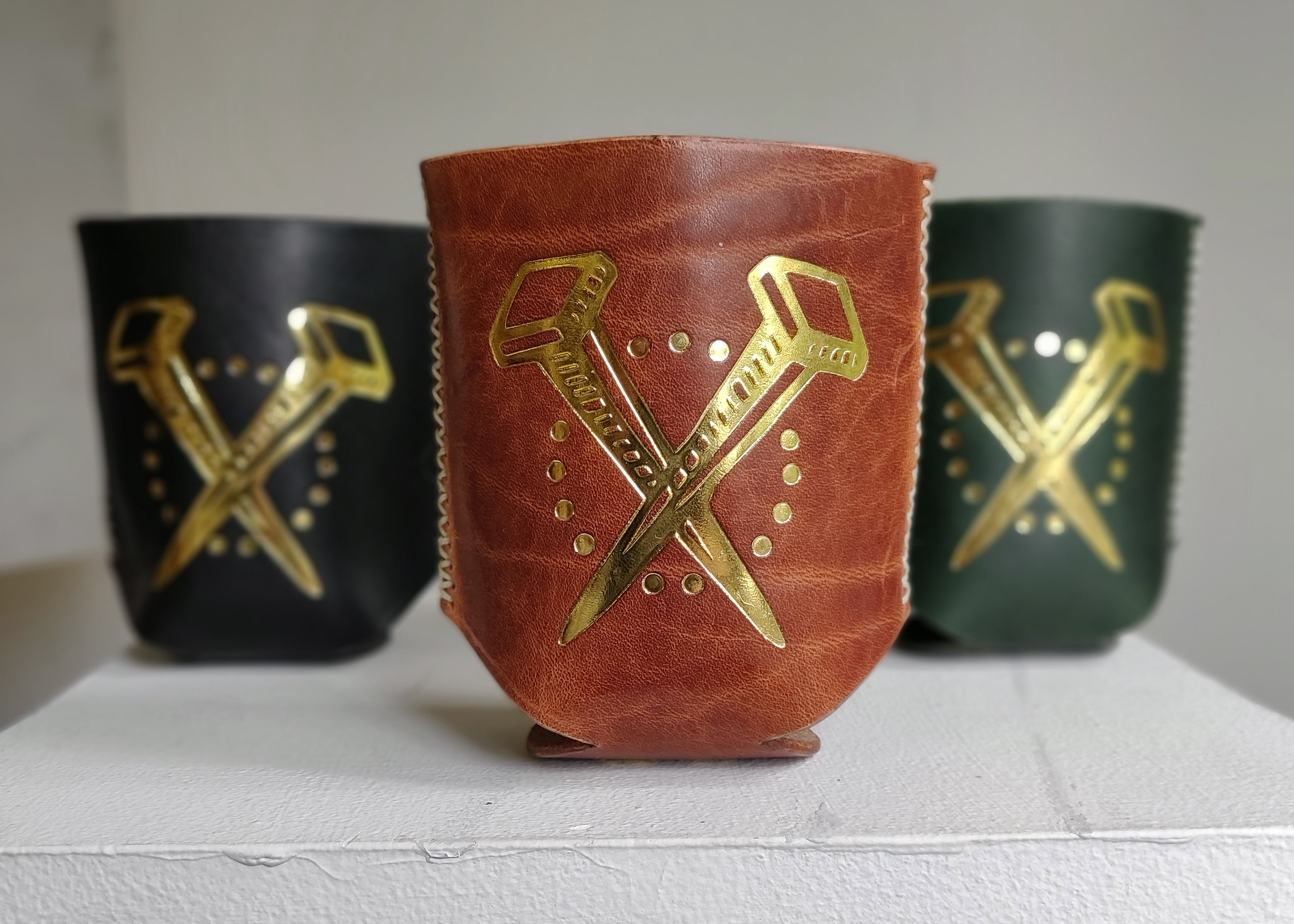 This is pretty freakin' exciting - We're making our ALL-LEATHER KOOZIES available to the world for the very... first... time. We've teased long enough (over the last couple of months), it's BBQ season... LET'S GO! 
All our KOOZIES are made with recycled oddly shaped off-cuts from our shoe & boot production, so you can expect your koozie to be 'crafted with the very same world renowned Horween Dublin/ Essex Cowhide our footwear is exclusively made from. 
Each side seam is hand-stitched using Ritza's waxed poly Tiger thread.  
All foiled/ embossed Koozie images (excluding our "Speed Skull") were drawn by our good friend and frequent collaborator - traditional tattoo artist Matthew Houston. 
ALL of our Koozies were GOLD FOILED, other than "NATURAL" (Vegetable Tanned Cowhide) ones, which were embossed NAKED (without foil inlay). 
I have no doubt these are some of the finest crafted koozies in the world. 
Available colors and images are extremely limited. We do not plan on replenishing our stock for awhile (no pressure). 
We'll pack and ship TOMORROW (11-29-19).
'Crafted right here in East Vancouver, BC, Canada.