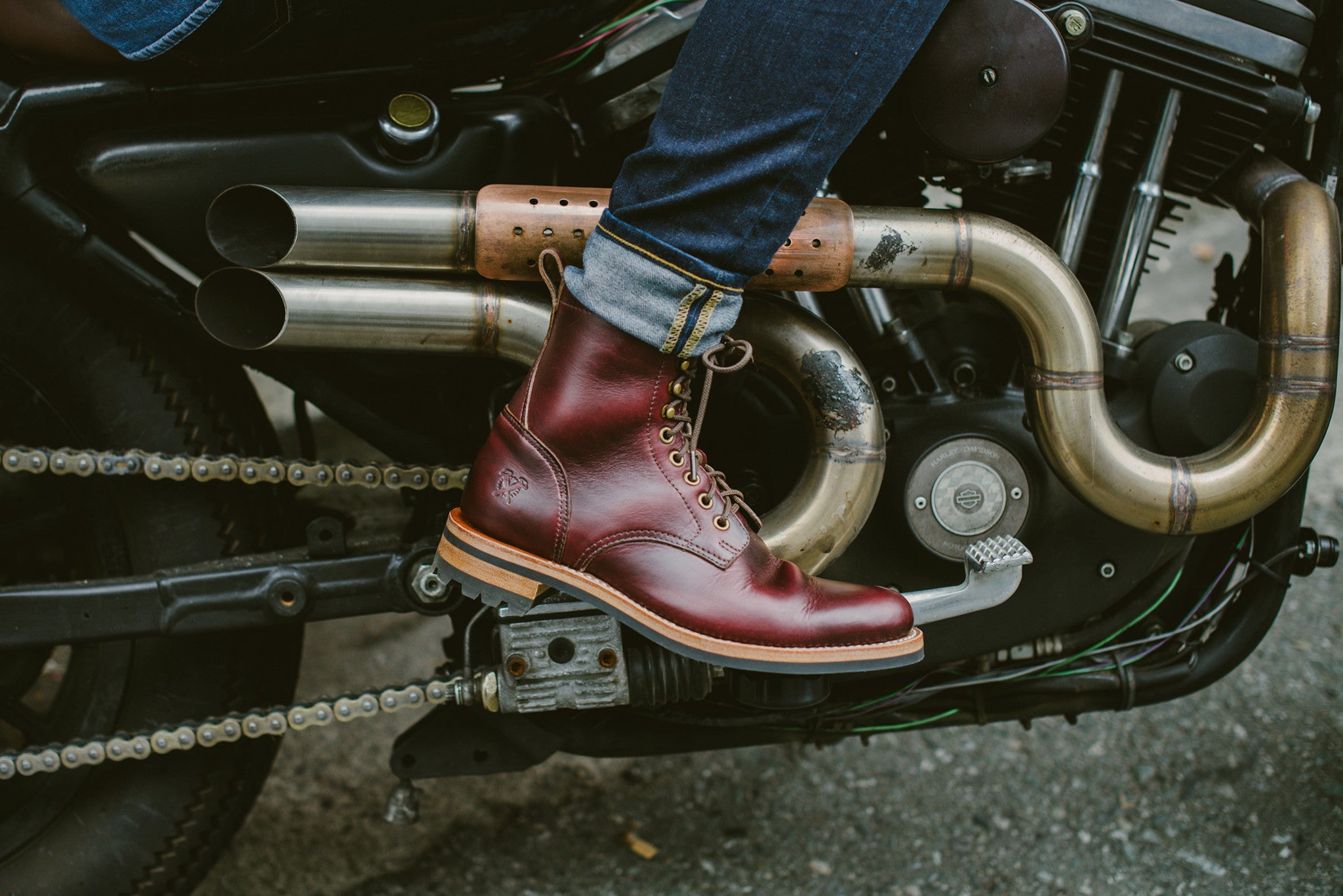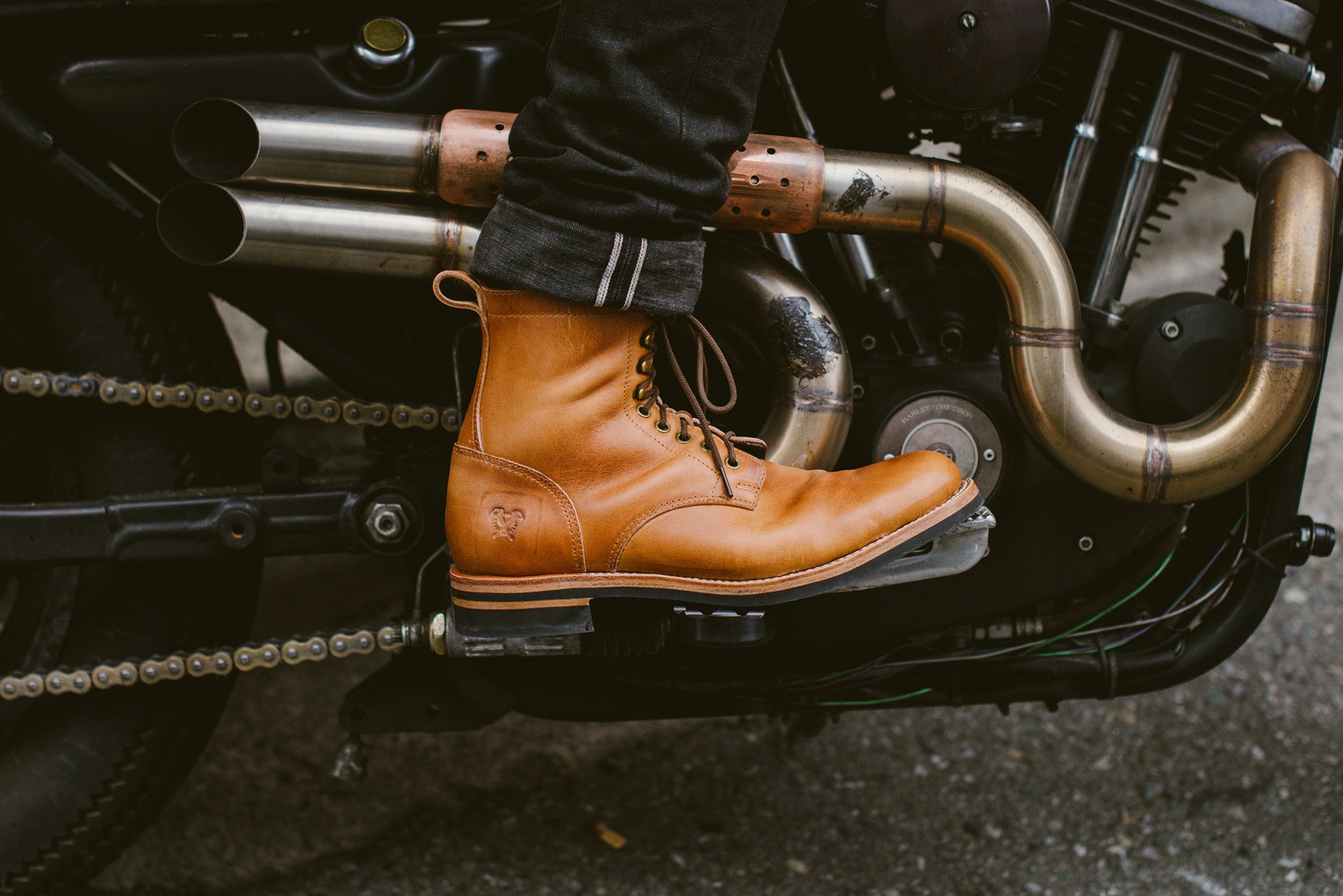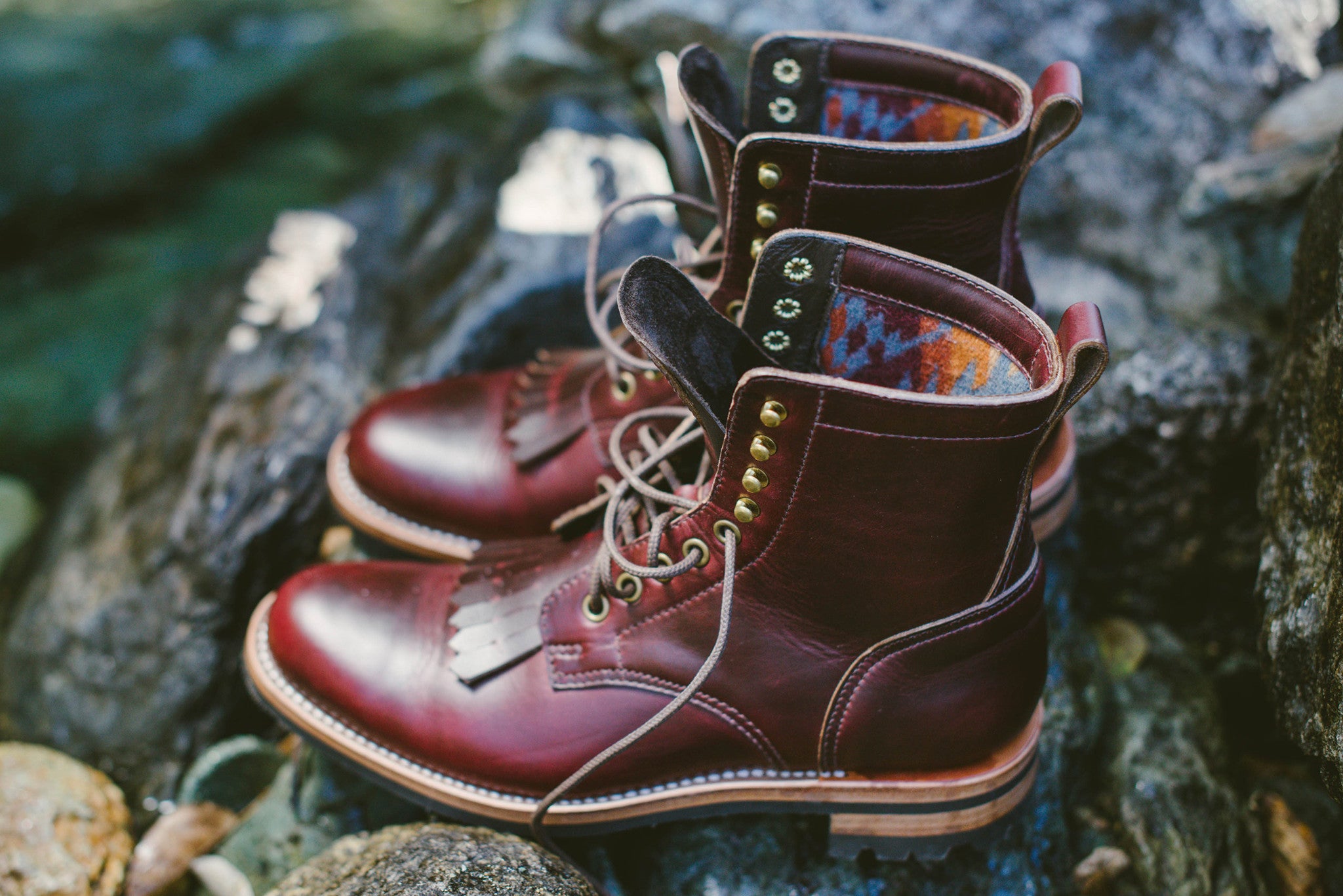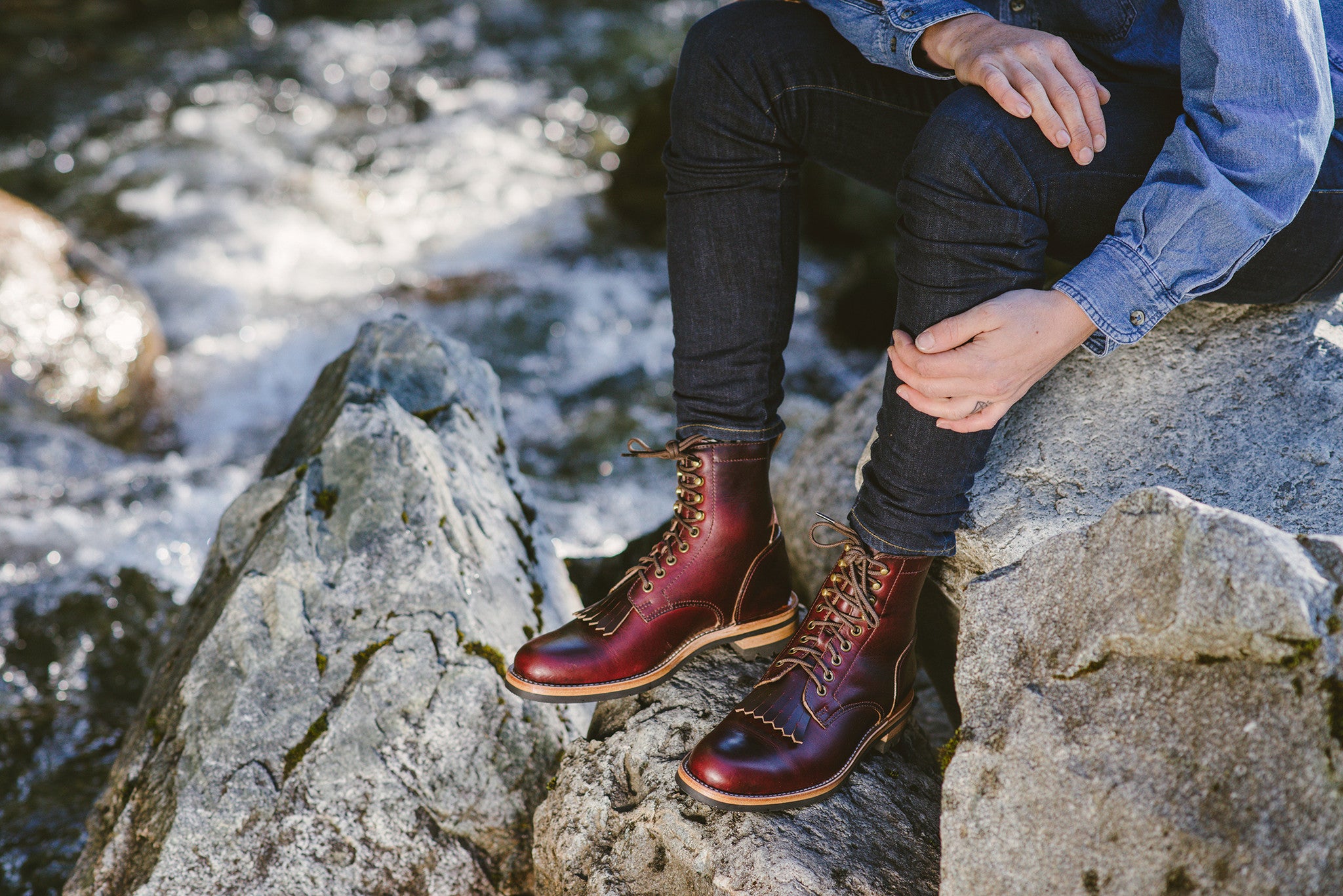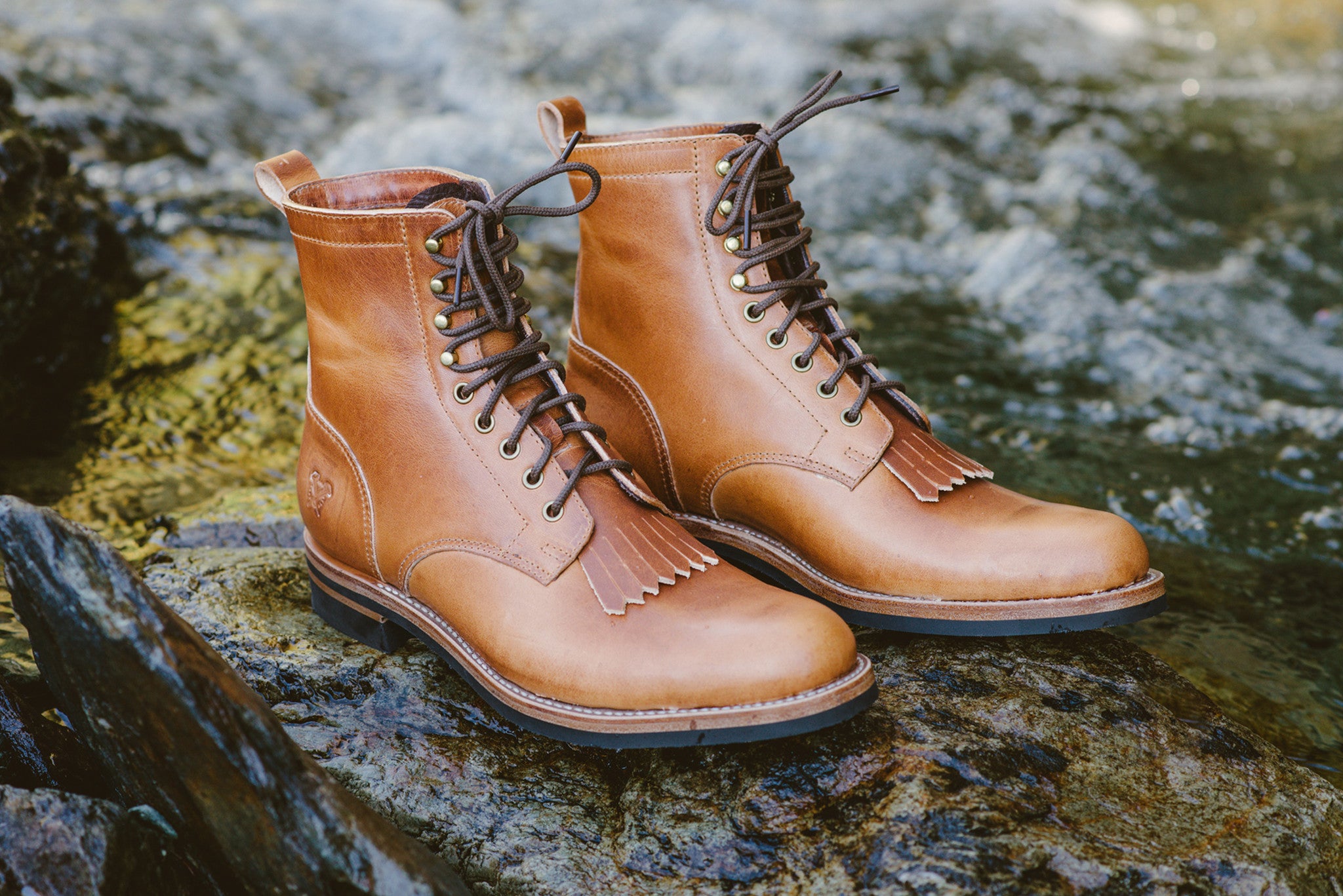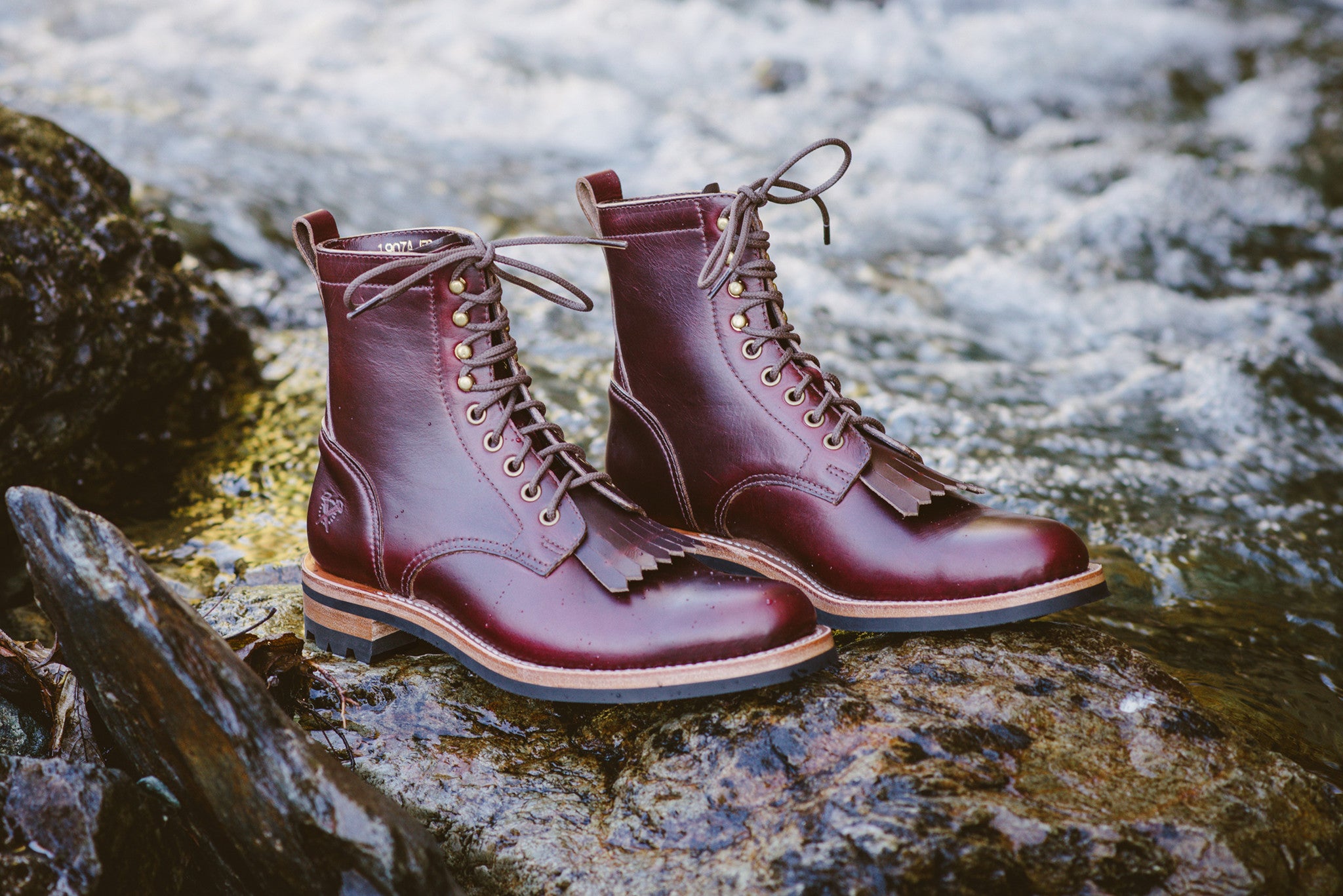 On September 22, 2016 we officially launched our 2nd limited release - The 1907A(lpine) Derby Boot.
As always... we made all 50 pairs of this limited run available through PRESALE first to friends (and family) on our mailing list the week before, and exactly half (25) were purchased before release. Which means only 25 pairs are available for purchase TODAY.
UPDATE (09-23-16, 4:47 pm): This limited release is SOLD OUT.
Before you go ahead and place your order, please NOTE: The purchase price listed ($500 CAD) is a 50% fully-refundable (up until the day we begin cutting/ sewing) deposit. We've yet to stream-line the custom boot build process, so once you've secured a pair (1 of 50), we'll be in touch ASAP to let you know where you sit in queue (we make in order of deposit receipt) and hold your hand through the design process. Once we have a plan in place, we'll final bill for the balance, which will not be due until your pair is built and ready for pickup/ ship. 
Before moving forward, please take a minute to thoroughly read about what our new 1907A Derby Boot is all about below. We feel like we've created something pretty damn special here, but because of the bespoke nature of what we're offering and our limited production capacities these obviously won't be for everyone... and we're okay with that. 
A Derby is a classic and timeless silhouette originally popularized in mid-nineteenth century England as a sporting and hunting boot. By the turn of the century the Derby shoe and boot had become styles widely accepted for their supreme versatility - appropriate for every day wear, formal outings, and sporting alike.

WARNING

: Not all Derbys are created equal. 
1907A Derby Features:
Custom fit to YOUR unique feet. If you're local, we'll have you in shop for a consultation/ sizing, and if you're based abroad we'll walk you through how to accurately measure your feet. We'll be drafting a unique pattern for each and every pair of boots based on the length/ width of your feet. These "Bespoke" boots will fit unlike any off-the-shelf/ ready to wear pair of shoes/ boots you've purchased in the past – we'll be making these for your feet… and your feet alone.
Men's and Women's silhouettes available. 

Similar in shape, our women's model is slightly narrower with a marginally more pronounced heel rise.

Available in 6 colors – Black, Brown, English Tan, Navy, #8 (Deep Aubergine), and exclusive to this release Dark Olive "Dublin" (vegetable tanned) cowhide. All leather used in the production of our boots is sourced direct from the family owned and operated Chicago based tannery "Horween". 
Available in two different sole profiles– rugged (highly treaded Vibram Rubber "Half-Lugs") and street (low profile). All of our boots are hand-welted built to withstand the riggers of everyday adventure wear - be that in the mountains or on the open road for years to come. 
With the option to line with Pendleton Woolen Mills wool for extra warmth. We've chosen the "Thunder and Earth - Desert Sky" pattern for this release.
With gusseted tongues - think of a soft leather bridge that joins vamp (toe) and tongue, eliminating the gap that typically exists between the two, protecting the top of your feet from rain, snow, and sleet.
We will handetch the custom artwork of your choosing on the outside heel of your left upper. 
Removable Night Crawlers/ Kilties for you to lace-in (or not).
Individually numbered (1 – 50), accompanied by a certificate of authenticity (signed and dated) and additional THANK YOU gifts including a matching (to your upper color of choice) Shoe Horn Keychain & logo'd tote bag.
Please review our Refunds/ Refunds/ Exchange, Shipping and Repairs/ Resole policies before making a purchase decisions - we want to ensure everyone is on the same page before moving forward.
Pairs will be shipped within 6 - 8 weeks from date of order. 
Proudly handcrafted in East Vancouver, British Columbia, Canada
.
If you have any questions or concerns please
contact us
and we'll get back ASAP.